The Harbeth P3ESR is a highly rated speaker.  With good electronics (source, preamp and power amp), the P3ESR can really sing and sounds musical.  However, I heard lack of details and high frequency roll of with the P3ESR, which is more noticeable with high-res music.  This is consistent with Stereophile's measurement and also SEAS specifications.
Stereophile's P3ESR anechoic frequency response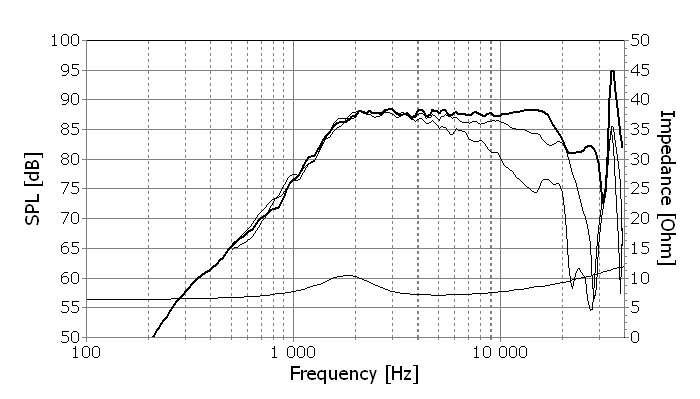 H0532-08 19TAFD/G frequency response from SEAS website
I speculate the use of SEAS 19TAFD/G Aluminium dome tweeters is due to BBC's requirement of magnetic shielding for studio use.  The 19TAFD/G has double magnets for that purpose.
SEAS 19TFF 1 is another tweeter model from SEAS Prestige series, but it is the soft dome type.  It has much more impressive frequency response.  SEAS website describes the 19 TFF 1 as:


19mm High Fidelity dome tweeter with extremely smooth and extended frequency response

Precoated Sonotex fabric diaphragm and suspension allows for very tight production tolerances and high consistency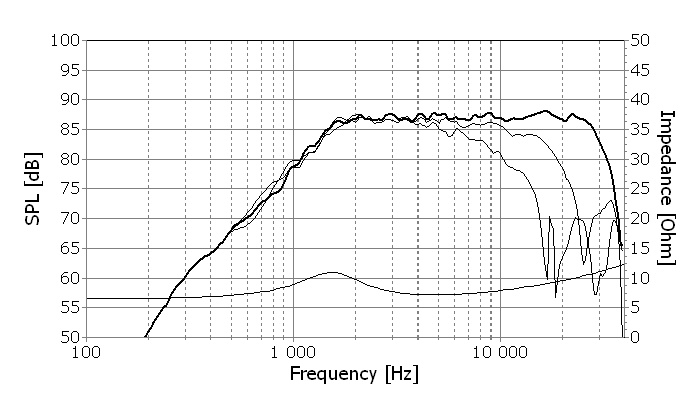 H0737-08 19TFF 1 frequency response from SEAS website
The 19TFF 1 is also used by other speaker brands like Sonus Faber and Celestion.  It has compatible specifications with 19TAFD/G, including the mounting dimensions.  It should work with the P3ESR without any crossover modifications.  I checked the price (19TFF 1 is slightly cheaper than 19TAFD/G) and I thought it is worth modifying the P3ESR.  I ordered the SEAS 19TFF 1 fabric dome tweeters from Falcon Acoustics UK and it arrived after 10 days.
https://www.falconacoustics.co.uk/drive-units-1/seas-drive-units/seas-speakers-tweeters-drive-units/seas-19tff-1-h0737-08-tweeter-prestige-series.html
Please note that the 19TFF 1 does not have any metal cover like the original Aluminium version.  Removing the original tweeters is easy – just remove the 3 Philips screws and pull out gently.  I use the screws to pull it out, and then take out by hand.
Please also gently remove the gasket from the original tweeters.  A plastic ruler was used to pry open the gasket, then mount the gasket to the soft dome tweeters.
Please also note that Harbeth speakers have its tweeters' polarity inverted.  So the red wire goes to tweeter's negative terminal and blue wire goes to tweeter's positive terminal.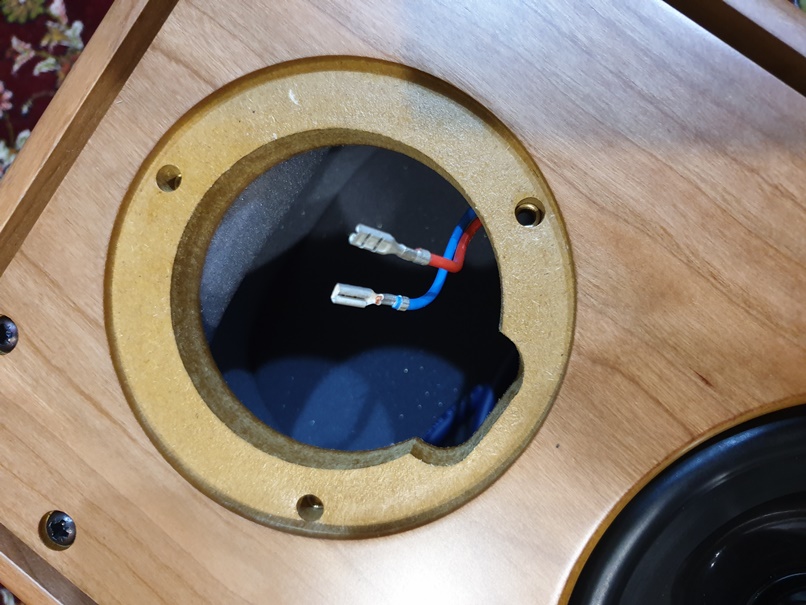 When assembling the new soft dome tweeters, the wire terminals should be at the bottom.  Slide it in and then put back the 3 Philips screws.  Tighten by hand and do not over tighten.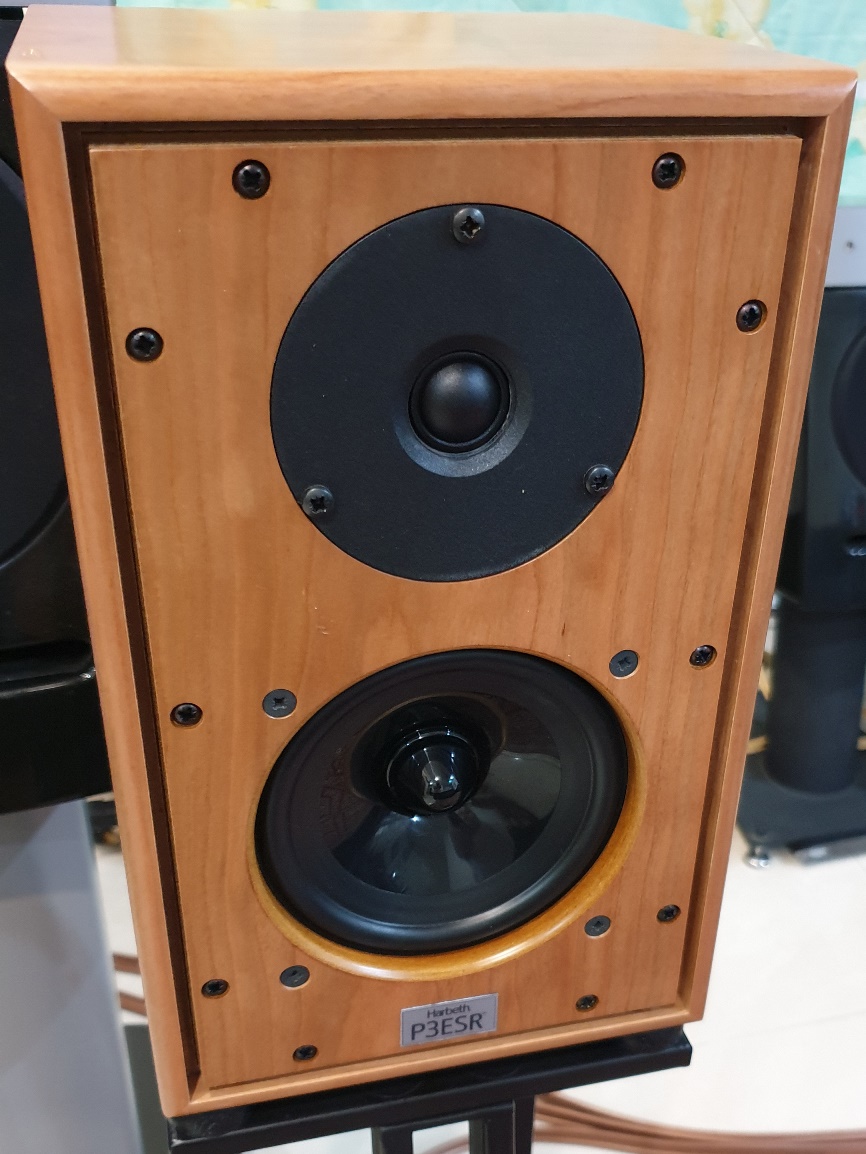 Immediately, I can hear extended highs but since it is new, break in is required.  It sounds better after a few days of use.  A lot more details can be heard but it is more refined; not as aggressive as the original tweeters.  SEAS description of the soft dome tweeter, "extremely smooth and extended frequency response" is spot on.  I don't think I can go back to the original Aluminium tweeters.
Please note that Falcon Acoustics UK has 10% discount from 22 Dec 2019 to 5 Jan 2020.  I paid the full price without any discount, too bad.

Anwar

Frequent Contributor





Number of posts

: 131


Age

: 54


Location

: Bukit Jambul, Penang


Registration date :

2011-01-08

Character sheet
Source(s): Marantz SA-10, Oppo UDP-205, Innuos Zenith Mk.II, TW Raven Two + TW 10.5 with Benz LP-S + Triplanar VII with Quintet Black, Audio Research REF Phono 2SE
Amplification: Bent Audio silver slagleformer preamp, Bryston 10B-SUB, McIntosh MC452 for front, MC303 for center and rear
Speakers: Harbeth M30.2 for stereo, Focal Diablo Utopia 3 for LCR, Focal IW 1002 Be for rear, 2 x JL Audio Fathom f113 subs


I have always loved how the Harbeth P3 series sound. It's one of the most natural sounding speakers in the market.
But I myself find that the P3ESR has limited treble extension. I can only assume this is to ensure the natural reproduction of vocals. It's the Harbeth philosophy.
Speakers like ProAc and Dynaudio give you that sparkling top end that the P3ESR does not. 
So with when the OP informed me about tweaking the little P3ESR ... I jumped on the idea. 
After waiting almost 20 days, my new SEAS twitters arrived.
Swapping it is easy.
The results? Well ...
- you immediately notice the extended highs, on the right tracks it gets airy
- the reverbs on vocals are more audible and you can hear its decay trailing away
- cymbal strikes sound 'faster', the initial attack on flutes are more 'rapid' sounding (sounding only ok, not saying it's really faster)
- pianos and cellos sound more authoritative 
- trumpets and saxophones have a slightly more obvious metallic resonance
- vocals are sweeter, when the vocalist's lips smack, it's more noticeable
- there is no increased sibilant
It's a good upgrade if you are into that sort of sound. Gonna be great in helping you get that holographic effect when using tube amps.
TQ Anwar!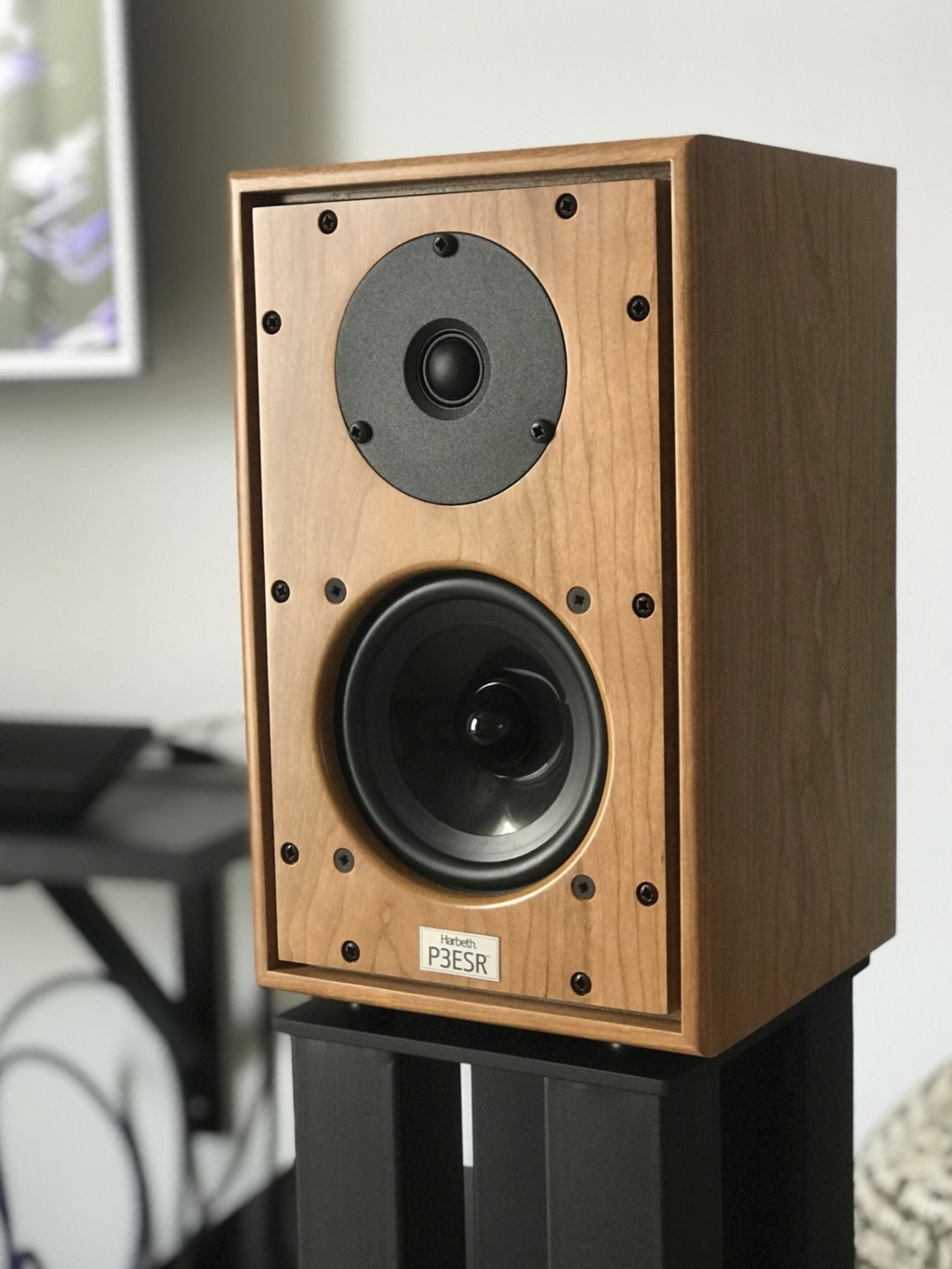 WillT

Frequent Contributor





Number of posts

: 162


Age

: 51


Location

: PeeJay


Registration date :

2018-11-22

Character sheet
Source(s): Cary Audio CD 500 and Mytek Brooklyn Bridge
Amplification: Audia Flight FLS 10, Benchmark AHB2 & XTZ A2-300
Speakers: Harbeth P3ESR & KEF LS50 ... Rythmik F12 sub


Hi guys, do report back after running in the tweeters. I'm excited to know.

tweakman

Frequent Contributor





Number of posts

: 125


Age

: 43


Location

: Sarawak


Registration date :

2009-03-05

Character sheet
Source(s):
Amplification:
Speakers:


I think after a couple of days should we well run in dy la.
It's like crossing a Harbeth with a ProAc. Off spring has 70% of Harbeth and 30% of ProAc

WillT

Frequent Contributor





Number of posts

: 162


Age

: 51


Location

: PeeJay


Registration date :

2018-11-22

Character sheet
Source(s): Cary Audio CD 500 and Mytek Brooklyn Bridge
Amplification: Audia Flight FLS 10, Benchmark AHB2 & XTZ A2-300
Speakers: Harbeth P3ESR & KEF LS50 ... Rythmik F12 sub


---
Permissions in this forum:
You
cannot
reply to topics in this forum