DSPeaker Anti-Mode 8033 Cinema.
Anti-Mode 8033 Automatic Subwoofer Equalizer. It produces fantastic clean and dynamic bass for movies.
It works exceptionally well and makes those lower octaves firmer, smoother and better-defined. Reduces boominess, rendering explosive movie soundtracks cleaner.
Selling it due to upgrade.
Bought from CMY 18 months ago at RM1380.
Condition : 9/10, come with box, all accessories of calibration mic and power supply. Perfect working condition.
Price : RM700
Contact : 0167231126
Free : old AV and HiFi magazine.
1. AudioArt Magazine – 20 books
2. Prime AV Magazine – 20 Books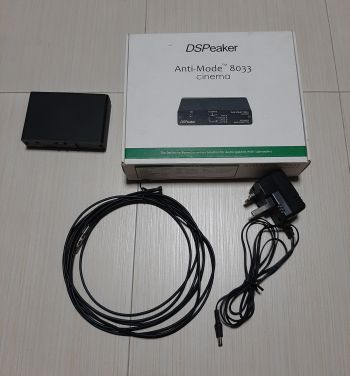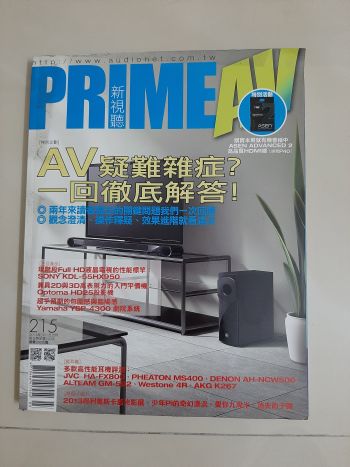 Many good reviews from AV Magazine from internet. Please google to find out.
Product reviews  :
https://connectedmag.com.au/review-dspeaker-anti-mode-8033-cinema-subwoofer-dsp/
[size=13]http://www.theabsolutesound.com/articles/dspeaker-anti-mode-8033-dsp-subwoofer-equalizer-tas-204/
https://www.techradar.com/sg/reviews/audio-visual/hi-fi-and-audio/hi-fi-accessories/dspeaker-anti-mode-8033-908878/review
https://www.avforums.com/reviews/dspeaker-anti-mode-8033-subwoofer-eq-review.60
http://www.dspeaker.com/en/products/anti-mode-8033.shtml
A typical listening room resonates in low frequencies. Because of this, even the best subwoofer may not sound good enough. Much of the audio content get masked by the resonances, introducing unwanted characteristics (such as "slowness" and "boominess") to the sound. This problem is most pronounced when subwoofer is placed close to walls or corners of the room.
The Golden Ear awarded Anti-Mode:tm: technology eliminates the resonances of the speaker and the room by equalizing both
amplitude and time domain
responses using very accurate digital signal processing filter structures and anti-phasing technology. This way, the listener can hear frequencies down to the cut-off frequency of the subwoofer. Transient response is also drastically improved in the process, making bass sound faster and more controlled.
Anti-Mode:tm: 8033 is very simple to use. The calibration process is completely automatic: it generates frequency sweeps to the desired calibration point (or multiple points) and measures the combined transfer function of the subwoofer-room system.
Anti-Mode:tm: 8033 uses regular RCA connectors, which can be found from vast majority of home theater equipment. Input to the device is taken from the line level subwoofer output of the (pre-)amplifier. Output is connected to the line level input of the subwoofer
Features
[/size]




Measures and corrects the combined frequency response of your subwoofer system and the listening room





User-friendly automatic calibration procedure





Can be used with any active subwoofer





Minimum phase filtering, no significant algorithm delay





Correction range 16-144 Hz





Three user-selectable additional equalization filters





Single or multiple measurement point calibration





Measurement microphone is included





Ultra-compact enclosure: 126 mm x 80 mm x 28 mm (5" x 3.2"  x 1.1")





Low power consumption: 1.5 W





RoHS directive compliant




young123

Frequent Contributor





Number of posts

: 132


Age

: 56


Location

: Johor Bahru


Registration date :

2010-08-15



---
Permissions in this forum:
You
cannot
reply to topics in this forum