Item: Aesthetix Janus All-Tube Preamplifier with Phono
Condition: 8.5/10. Item is in like new condition. With original remote control.
"Speed and detail... highs without a glint of shrillness... low noise floor... hours of glorious, fatigue-free listening." - The Absolute Sound High-End Audio Buyers Guide (Spring 2013)
Price: sold
Retail Price: £8725
Contact: 012-3816611
Janus is a full-function all-tube preamplifier with six line level inputs and one phono input. Janus represents the key features of Rhea phono stage and Calypso linestage combined into a single chassis. All tube amplification and output, a fully balanced linestage, discrete switched resistor volume control, versatile single-ended and balanced inputs and outputs, and dual-mono audio boards are all part of Janus. The full function remote controls all preamp and phono functions, including gain, loading, absolute phase and the internal demagnetizer. True to its Saturn Series heritage, the build and sound quality of Janus have won it global praise, including 2010 and 2011 TAS Editor's Choice Awards.


Fully balanced differential line-level circuitry with ability to internally balance a single ended input signal.


RCA and XLR provided for each input.


Discrete resistor volume control with 88 1dB steps.


Zero feedback.


Phono input: 40-75dB gain maximum, selectable via front panel or remote control.


Built-in MC cartridge demagnetizer.


9 MC loading settings: 75-47,000 ohms, selectable via front panel or remote control.


All tube amplification and output (12 tubes total).


Two sets of XLR and two sets of RCA outputs per channel.


Bypass mode for home theatre processor throughput.


Absolute phase, selectable via front panel or remote control.


Full function remote included.


Available in black or silver faceplate.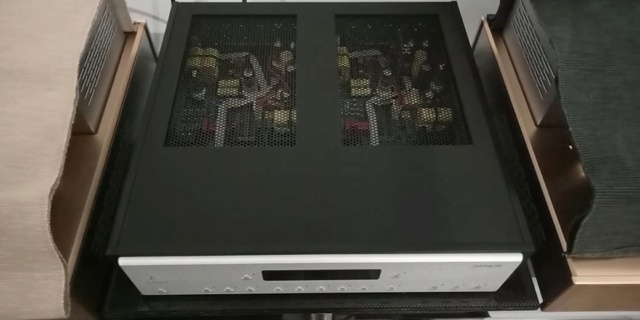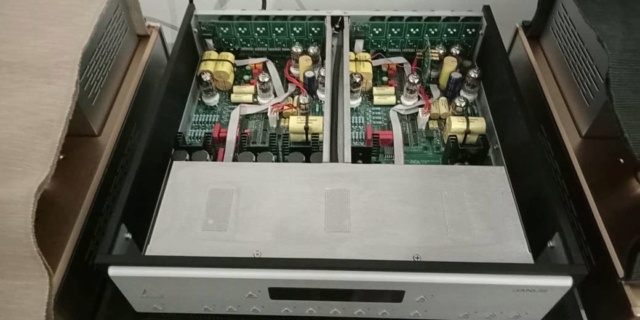 Website:
https://www.hificorner.co.uk/aesthetix-janus-preamplifier.html
http://www.theabsolutesound.com/articles/aesthetix-janus-preamplifier-and-atlas-power-amplifier/?page=3
https://www.hifiplus.com/articles/aesthetix-janus-preamplifier-and-atlas-power-amplifier/
http://bytesinvasion.com/aaa/producto/janus-preamplifier/
http://www.newaudio.it/aesthetix.htm
VIEW ALL MY OTHER STUFFS BY CLICKING BELOW:https://my.carousell.com/hifijunction/https://my.carousell.com/hifijunction/https://my.carousell.com/hifijunction/
Thank you
---
Permissions in this forum:
You
cannot
reply to topics in this forum