Item: Cary Audio SLP-98L Tube Preamplifier with External Power Supply

Condition: Like New Unit. With original Remote Control.

New Unit Price is USD4,995

Selling this unit for only RM12,800 RM9,200 or swap/topup

Contact: 012-3816611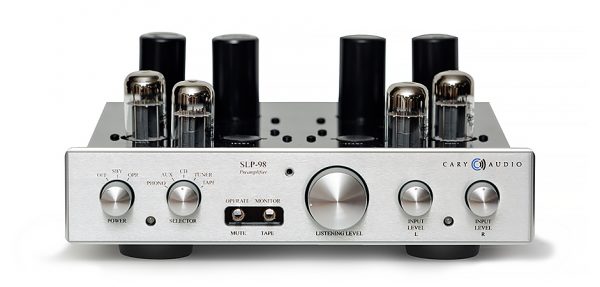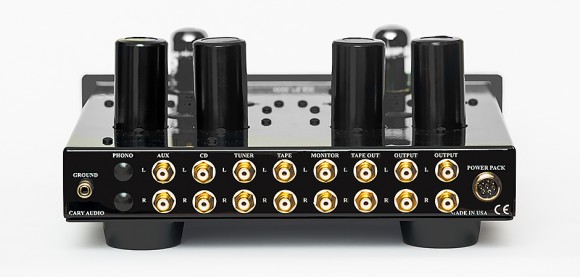 Cary Audio has offered this preamplifier and its predecessors for over 20 years, and it is still as musically satisfying today as it was then. Continuing to be hand-built and hand-wired in North Carolina, and utilizing matched tubes and zero feedback for the most accurate musical presentation. What's more, the SLP-98 uses an external power supply and enclosure, like its big brother the SLP-05, to keep any high voltage electrical noise away from the circuits that handle the delicate musical reproduction.
With five inputs, the SLP-98 can manage an elaborate system, and gives you the convenience of remote volume control. With turntables and vinyl making a big comeback, we even offer an optional built-in phono stage for MM cartridges, truly making it a value for its level of performance (model SLP-98P with phono stage, SLP-98L as a line-stage only). Regardless of whether you listen to vinyl records, tape, CDs, or any of today's digital sources, the SLP-98 will elevate your sources to levels you didn't think were possible.
Product Information:
Circuit Type

Class A Triode

Output

Rated 2 volts, 12 volts maximum

Gain

20dB – Line Stage
43 dB – Phono Stage (SLP 98P only)

Noise and Hum

-88 dB below full output

Input Impedance

50,000 Ohms – Line
47,000 Ohms – Phono

Output Impedance

440 Ohms

Frequency Response

5 Hz to 163,000 Hz

Tubes

4 ea – 6SN7 Line Stage
2 ea – 12AX7 Phono Stage
2 ea – 12AU7 Phono buffer

Power Transformer(s)

EI Laminate, 200% Duty Cycle

Resistors

1% Metal Film

Capacitors

Polystyrene, Film and Foil
(Optional Oil-Filled)

Power Supply Capacitors

4 ea – 560µF @ 400 VDC

AC Cord

3 Conductor, Detachable

AC Power Requirements

117/234 VAC @ 50/60 Hz

Consumption

44 watts – Operation

Warm-Up Time

3 Minutes

Break-In Time

100 hours of playing time

Finish

Anthracite black chassis with silver or black aluminum faceplate

Weight

22 lbs

Dimensions

5″ H x 12.5″ W x 12″ D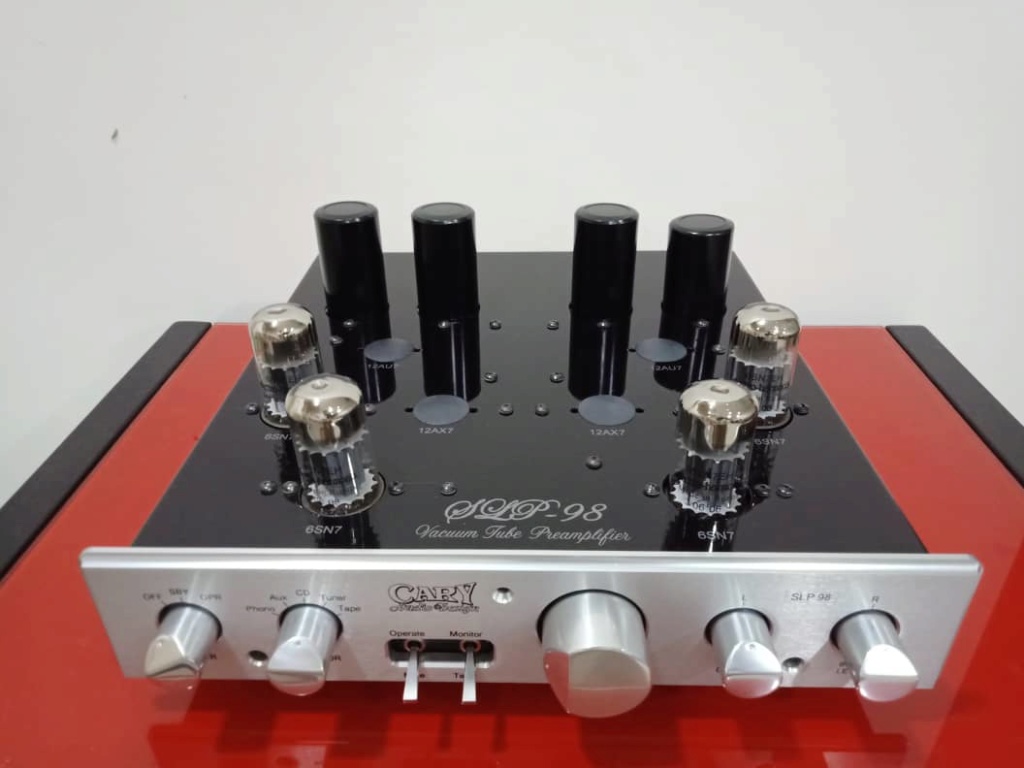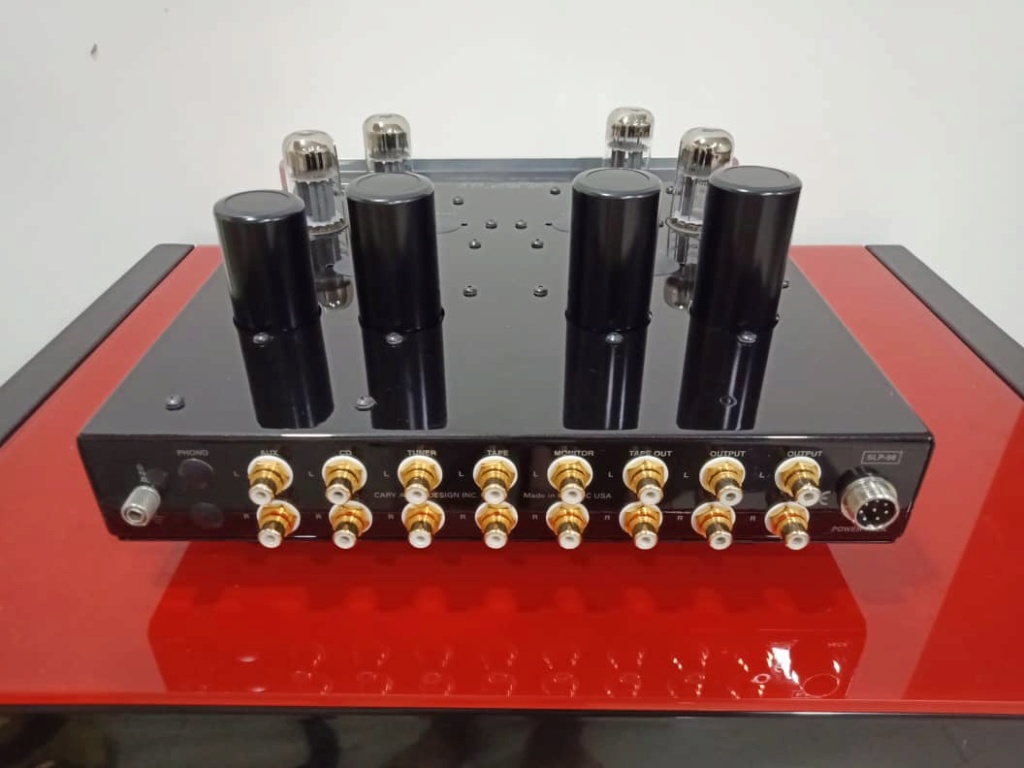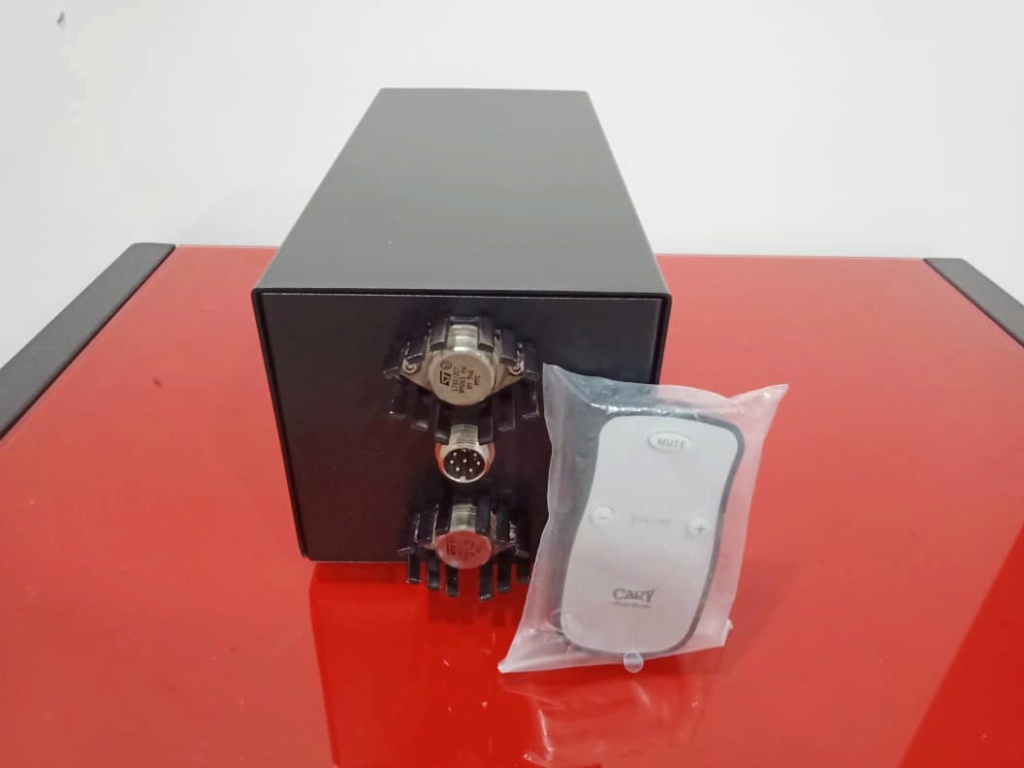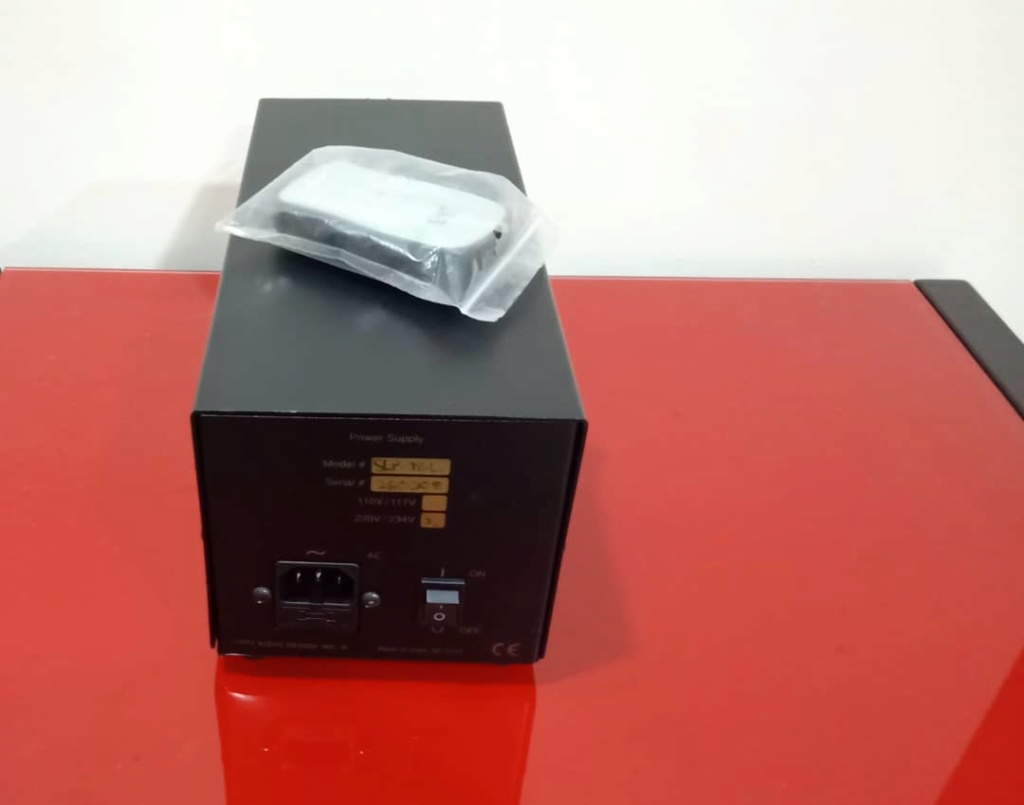 Website:
http://caryaudio.com.au/product/slp89p-preamplifier-silver/
https://sg.carousell.com/p/cary-audio-slp-98-vacuum-tube-preamplifier-158491144/
https://www.ebay.com/itm/183847877216
https://www.audiogon.com/listings/lis9f21b-pass-labs-x350-8-solid-state?refsource=hifishark
https://www.stereophile.com/tubepreamps/204cary/index.html
http://www.audioreview.com/product/amplification/preamplifiers/cary-audio-design/slp-98l.html
https://www.upscaleaudio.com/products/cary-audio-slp-98p-formula-1-edition
https://www.stoneaudio.co.uk/?product=cary+audio+slp%2D98+valve+pre+amplifier
https://hometheaterreview.com/cary-audio-slp-98l-preamplifier-reviewed/
VIEW ALL MY OTHER STUFFS BY CLICKING BELOW:https://my.carousell.com/hifijunction/https://my.carousell.com/hifijunction/https://my.carousell.com/hifijunction/
Thank you
Last edited by raymond88 on Thu Jun 25, 2020 9:51 am; edited 1 time in total
---
Permissions in this forum:
You
cannot
reply to topics in this forum