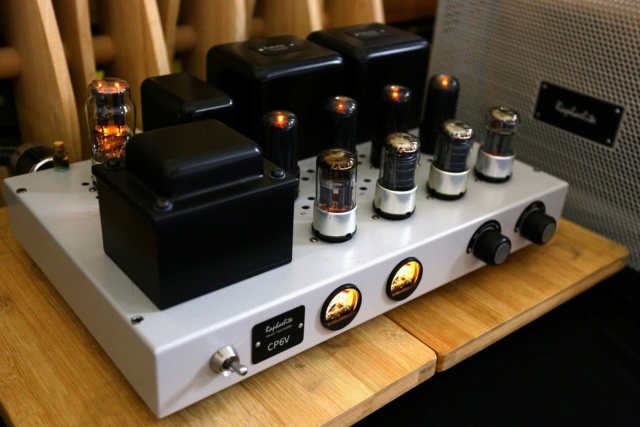 Raphaelite CP6V Push-Pull Valve Integrated Amplifier
CP6V is a classic & compact 6V6 push-pull integrated amplifier. It is the company earliest, most mature & classic low-output push-pull amplifier with classic design. The unit uses 2 Shuguang's early 6J8P valve to connect with the triode to perform the first stage amplification, this configuration enable the sound to be naturally and has good driving power for later amplification stage; 2 Shuguang's early 6N8P (6SN7) to perform reversal amplification and have low circuit distortion; 4 Shuguang's 6V6 as power output valve. It has 2 power tube current meter display and monitor the power output at any time. 1 Shuguang's early 5Z4P is used as for rectifying buffer.
The unit have a power transformer with a capacity of 150W. The installation of the output transformer is in horizontal open structure configuration with a power output of 15W with low leakage inductance. The circuit connection method is in standard 4-pole connection. When the output power is 10W, the distortion is less than 1%.
Components - ALPS potentiometer, Bennic silver footing metallized polypropylene capacitors as coupling capacitors, the ammeter is Taiwan custom made tungsten wire backlight ammeter.
Airy and natural, rich mid-frequency, good driving power at low-frequency, delicate high-frequency, low distortion. Suitable for vocal & small band music performance. It is best match for classical speakers with high sensitivity and horn speakers
Specifications:
Model: CP6V
Tubes: 5Z4Pxl 6J8Px2 6N8Px2 6P6Px4
Input Sensitivity: AC 200mV
Power Supply Voltage: 240V / 50Hz-60Hz
Power Output: 2x12.5W (RMS THD<1%)
S/N Ratio: 80dB
Input Impedance: lOOKΩ
Output Impedance: 8Ω, 16Ω
AC Input: 240V
Power Consumption: 95W
Price - RM3,100.00
Contact - Terence, 0176028532
Location - Sentul, KL
Remarks - Audition can be arrange via early appointment.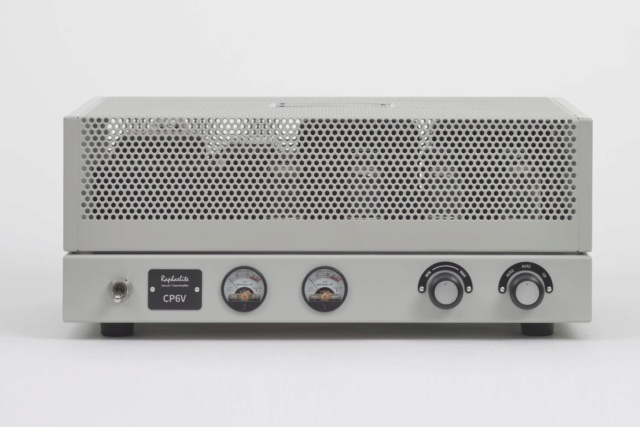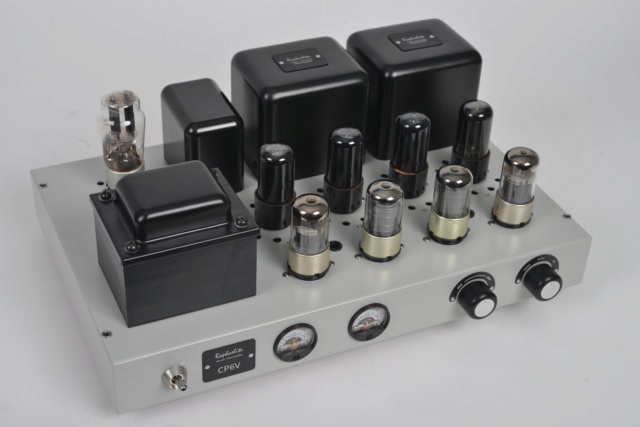 [You must be registered and logged in to see this link.]
[You must be registered and logged in to see this link.]
[You must be registered and logged in to see this link.]
[You must be registered and logged in to see this link.]
[You must be registered and logged in to see this link.]
---
Permissions in this forum:
You
cannot
reply to topics in this forum