Item: Kubala Sosna Fascination Speaker Cable - 2.5m pair
Condition: 8.5/10. Item is in excellent condition.Spade terminations on both ends
Price: RM2300 or swap/topup
Retail Price: USD1400
Contact: 012-3816611
Click here to Whatsapp: 
http://wasap.my/60123816611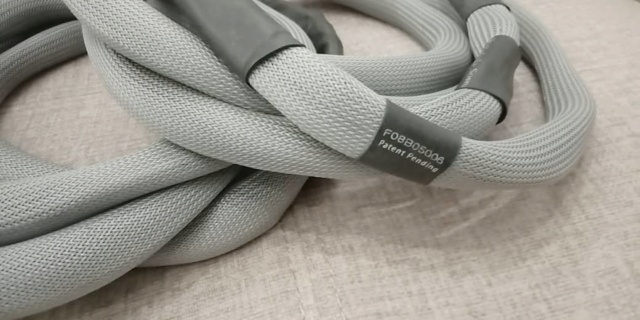 Fascination cables represent the entry into our RevolutionZ:tm: Series, a truly high-performance collection of cables that begin to showcase the benefits of OptimiZ:tm: Architecture.
In the development process, these cables actually came after the discovery of the top two series, Emotion and Expression. We challenged ourselves to find a way to offer a more cost effective product using our new geometry.
The result is a natural progression of performance from traditional designs, with a definite family sound signature of the other RevolutionZ:tm: Products.
The performance of these cables is very solid, with no real areas of omission – it is just that as you move up the line, the differences you begin to appreciate about these component links begin to become more and more evident.
All Kubala-Sosna cables include our exclusive 30/60/90 Satisfaction Guarantee and Upgrade privileges towards future purchases (Restrictions apply. See upgrade policy for details).
The Fascination Ensemble … where you truly begin to Connect to the Performance:tm:
Kubala-Sosna offers five different levels of cable ensembles that complement each other to maximize performance.From the "entry level" Imagination series to their flagship Emotion series,Kubala-Sosna cables provide a clarity and depth that is difficult to match. Stereophile magazine has named these cables as a recommended component.
"...now that my Connecticut system is entirely linked with Kubala-Sosna cables,I could not be happier.The K-S cables are among the quietest I've used,almost rivaling the relatively cumbersome JPS SuperConductors in that regard,and they sound transparent,a feature they share with few other competitors.Over all,they seem to get out of the way of everything else and let the system do its thing.For me,that's about the highest recommendation I can make". Stereophile,Kalman Rubinson, July, 2006
For those who can afford to invest a significant portion of a large audio budget on wires, Kubala-Sosna's Emotion cables will open a universe of sonic discriminations where music's innate mystery, its expressive feeling, reveals tactile imponderables worth a lifetime's pursuit. ?Jim Merod POSITIVE FEEDBACK ONLINE - ISSUE 29
Website:
http://www.kscables.com/cable-type-speaker-cables.html
https://de.aut-audiophiles.de/wp-content/uploads/2016/02/Kubala-Sosna-FASCINATION-Inner-Ear-Review.pdf
https://www.vinylengine.com/turntable_forum/viewtopic.php?t=82564
https://www.emotionalaudio.nl/product/kubala-sosna/?lang=en
https://www.audio-markt.de/en/market/kubala-sosna-fascination-2x-20m-9202729575
https://www.ebay.com.hk/itm/Kubala-Sosna-Fascination-Speaker-Cables-5m-Pair-/291432482991
VIEW ALL MY OTHER STUFFS BY CLICKING BELOW:https://my.carousell.com/hifijunction/https://my.carousell.com/hifijunction/https://my.carousell.com/hifijunction/
Thank you
---
Permissions in this forum:
You
cannot
reply to topics in this forum