Copper Colour Fond
Powercord
Fond powercord is a mid-entry level powercord that carries good value with performance. It is suitable for multiple kind of audio power supply application.
[ltr]It has 8 cores with 0.8mm2/polarity (live & neutral) with high purity single crystal copper as base conductor and special alloy as the "nerve" conductor. It be has outstanding energy presentation with balanced fundamentals (i.e, balanced frequencies band, wide soundstage, solid with good extension of low bass).[/ltr]
With 1.5cm in diameter, the powercord is well shielded with tin foil, teflon, protected by soft PVC and anti-vibration cable braid. The power plug set are OCC single crystal copper, gold plated plugset.
Price - RM400 / 1.5meter
Contact - Terence, 0176028532
Remarks
[ltr]- COD in KL/PJ
- FOC courier nationwide (within Malaysia)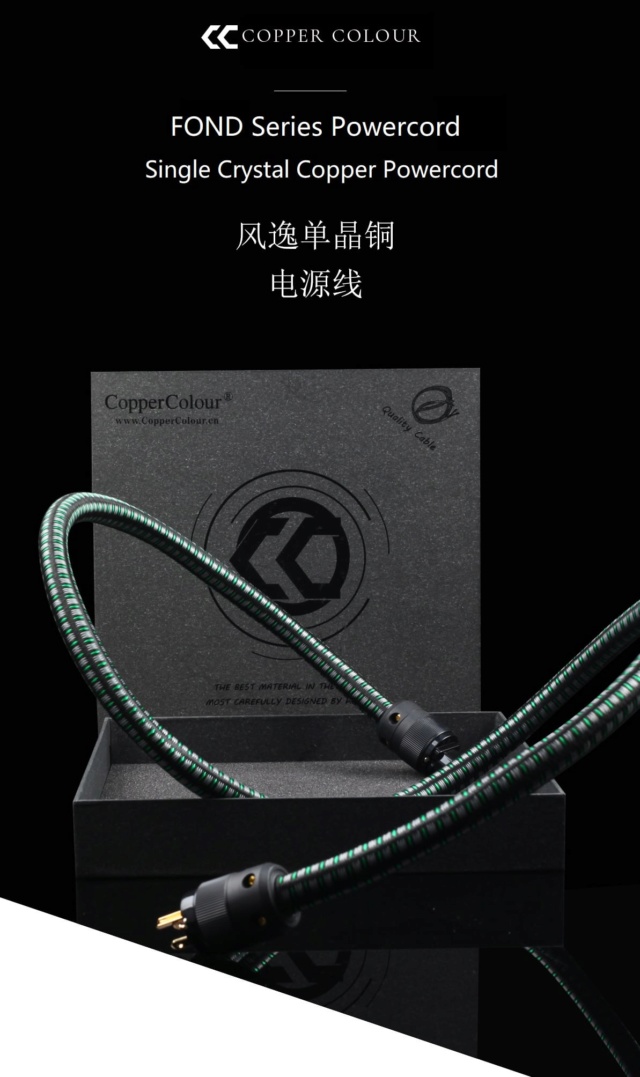 [/ltr]
---
Permissions in this forum:
You
cannot
reply to topics in this forum