Selling beloved PAD genesis phono cable (1.2m), RCA-RCA, with ground cable, SOLD
Tel: +60122738893
The Genesis line of Phono Cables are crafted with two important criteria: exquisitely detailed musical sound and a phenomenal price. The cables utilize alloy conductors of copper with a santoprene dielectric. They are available in standard phono interconnects (RCA to RCA & XLR to XLR) and tone-arm cables (Din to RCA & Din to XLR). If your system demands a custom configuration, please contact us. We're able to custom-build to fit your needs!
As a part of Purist Audio Design's Luminist Revision, We redesigned and greatly improved the RCA connectors using beryllium copper and increasing the thickness of the gold plating. We also greatly improved the XLR connectors by using beryllium copper with gold plating on the pins.
All Genesis cables come packaged in a handsome soft case.
---
Genesis Phono Technical Specifications
Conductors
OFC
Metals
Cu
Shielding
Braid 98%
Dielectric Material
Santoprene
gauge (effective)
24 AWG
Dampening Material
N/A
Capacitance
45 pF/FT (pin to shield)
Resistance
0.0842 Ω/m (conductor)
Estimated Break-In Time
150 Hours
Cable Diameter (RCA-RCA/XLR-XLR)
5/16" OD
Cable Diameter (Phono Din)
5/8" OD
Connector Type
Phono RCA /Phono XLR or Din
Material Treatment
Triple (3x) Cryomag
---
A Letter from Jim
I've been in this business for over 25 years and for me, it started with art. The art of the craft, the art of music and being able to truly appreciate it as the artist intended. Our new, Luminist revision returns to these roots and is, we believe, a true marriage of art and fine engineering.
We named it for the Luminist art movement, a movement which emphasized depth and the beauty of the natural landscape and natural light. Luminist artists were so skilled that they rendered their brush strokes invisible, which kept the focus on the beauty of the painting. With our nearly 30 years' experience, we are hoping to give you those invisible brush strokes, that you may hear music as truly, the artist intended.
Jim Aud
Founder and Audio Engineer
Purist Audio Design

Engineering, not marketing
Our Luminist revision marries engineering and art in a way they were meant to be. Constructed by hand by skilled craftsmen, and guided by nearly 30' years experience in quality engineering, the Luminist sets a new standard in high-end audio. 
Luminist Hilights



Reengineered core wire to allow a more flexible design





Improved the metallurgy of the wire across all lines





New spade banana design to allow for easy change from spade or banana





Enhanced build quality and design for all cables





Enhanced Ferox and Contego Processing 





Improved Triple Cryomag process





New RCA connectors made from beryllium copper with silver then gold plating





New ultra-high end plugs on our top of the line AC Power cables





Refined engineering and enhanced design in our XLRs





Built by-hand, by skilled artisans





Engineered and built in the U.S.A




The Luminist represents quality engineering from the ground up. Our new Ferox process became Ferox 13, named because we polish it 13 times. Each polish pulls the silicon molecules closer together. It is a more efficient, spender design and requires less space to work. 
Our Luminist cables possess superior RMF, EMF, EMI noise reduction, and reduce vibration even better. It's quality you can hear.
Engineering, not marketing

Hand-Crafted *  25 Years' Experience in High End Audio  *  Made in the U.S.A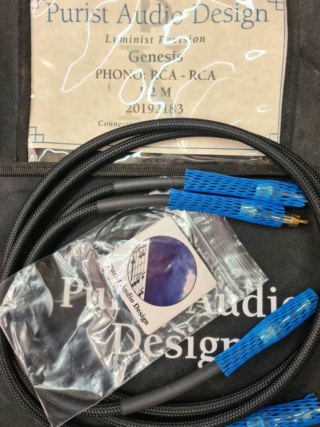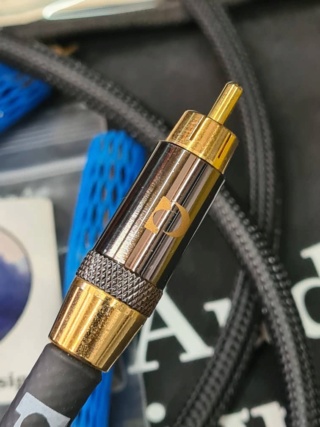 Last edited by tongho on Mon Dec 21, 2020 8:04 am; edited 6 times in total (Reason for editing : Repost for selling)

tongho

Frequent Contributor





Number of posts

: 474


Age

: 38


Location

: KL


Registration date :

2014-03-04

Character sheet


Source(s)

:

VPI Prime, Audia Flight Phono, SoulNote sc710




Amplification

:

Accuphase E470




Speakers

:

Quad z3




tongho

Frequent Contributor





Number of posts

: 474


Age

: 38


Location

: KL


Registration date :

2014-03-04

Character sheet


Source(s)

:

VPI Prime, Audia Flight Phono, SoulNote sc710




Amplification

:

Accuphase E470




Speakers

:

Quad z3




tongho

Frequent Contributor





Number of posts

: 474


Age

: 38


Location

: KL


Registration date :

2014-03-04

Character sheet


Source(s)

:

VPI Prime, Audia Flight Phono, SoulNote sc710




Amplification

:

Accuphase E470




Speakers

:

Quad z3




tongho

Frequent Contributor





Number of posts

: 474


Age

: 38


Location

: KL


Registration date :

2014-03-04

Character sheet


Source(s)

:

VPI Prime, Audia Flight Phono, SoulNote sc710




Amplification

:

Accuphase E470




Speakers

:

Quad z3




tongho

Frequent Contributor





Number of posts

: 474


Age

: 38


Location

: KL


Registration date :

2014-03-04

Character sheet


Source(s)

:

VPI Prime, Audia Flight Phono, SoulNote sc710




Amplification

:

Accuphase E470




Speakers

:

Quad z3




tongho

Frequent Contributor





Number of posts

: 474


Age

: 38


Location

: KL


Registration date :

2014-03-04

Character sheet


Source(s)

:

VPI Prime, Audia Flight Phono, SoulNote sc710




Amplification

:

Accuphase E470




Speakers

:

Quad z3




tongho

Frequent Contributor





Number of posts

: 474


Age

: 38


Location

: KL


Registration date :

2014-03-04

Character sheet


Source(s)

:

VPI Prime, Audia Flight Phono, SoulNote sc710




Amplification

:

Accuphase E470




Speakers

:

Quad z3




tongho

Frequent Contributor





Number of posts

: 474


Age

: 38


Location

: KL


Registration date :

2014-03-04

Character sheet


Source(s)

:

VPI Prime, Audia Flight Phono, SoulNote sc710




Amplification

:

Accuphase E470




Speakers

:

Quad z3




tongho

Frequent Contributor





Number of posts

: 474


Age

: 38


Location

: KL


Registration date :

2014-03-04

Character sheet


Source(s)

:

VPI Prime, Audia Flight Phono, SoulNote sc710




Amplification

:

Accuphase E470




Speakers

:

Quad z3




tongho

Frequent Contributor





Number of posts

: 474


Age

: 38


Location

: KL


Registration date :

2014-03-04

Character sheet


Source(s)

:

VPI Prime, Audia Flight Phono, SoulNote sc710




Amplification

:

Accuphase E470




Speakers

:

Quad z3




tongho

Frequent Contributor





Number of posts

: 474


Age

: 38


Location

: KL


Registration date :

2014-03-04

Character sheet


Source(s)

:

VPI Prime, Audia Flight Phono, SoulNote sc710




Amplification

:

Accuphase E470




Speakers

:

Quad z3




tongho

Frequent Contributor





Number of posts

: 474


Age

: 38


Location

: KL


Registration date :

2014-03-04

Character sheet


Source(s)

:

VPI Prime, Audia Flight Phono, SoulNote sc710




Amplification

:

Accuphase E470




Speakers

:

Quad z3



---
Permissions in this forum:
You
cannot
reply to topics in this forum