Item: The Smaller Advent Loudspeaker - Design by Henry E. Kloss
Condition: 7/10. Item is in good working condition. This pair is in its original condition. With all original 9.5" woofer and the 2" famous fried egg tweeters and grill covers.  
The Smaller Advent Loudspeaker by Henry Kloss. The original Large Advent speaker is one of the worlds best sellers and a true value in the audiophile arena. This is much rarer Smaller Advent. The Smaller Advent was specifically designed to pull the most power out of your amp. It is a 4 ohm design vs. 8 ohms for the Large Advent. Some had said the woofer in the small Advent (approx 9" diameter) is one of the best small woofers every made. The designer, Henry Kloss, had a knack in designing speakers (called voicing) with great sound and his home run was confirmed by the entire audio world.
Price:
RM2300
RM2000 or swap/topup
Contact: 012-3816611
Click here to Whatsapp: 
http://wasap.my/60123816611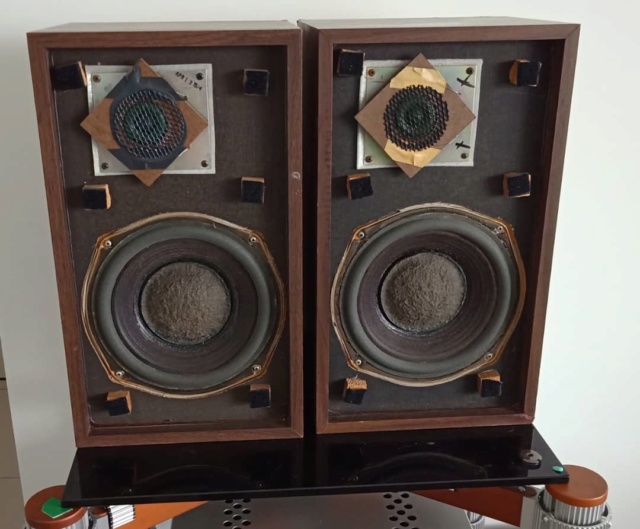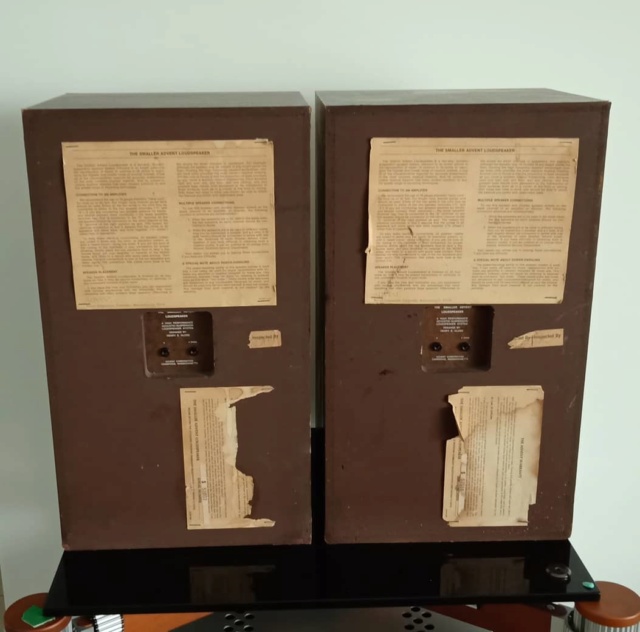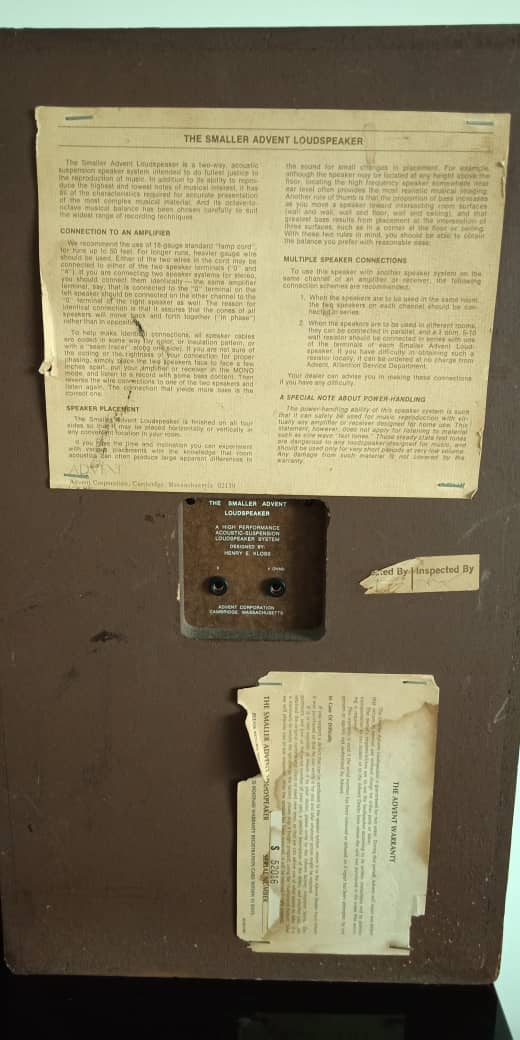 Description: 
Two-way acoustic-suspension bookshelf loudspeaker. Drive-units: 2" paper-cone tweeter with central dome, 9.5" paper-cone woofer. Frequency response: 33Hz–17kHz ±3dB (measured by 1975 
High Fidelity Buyer's Guide
). Nominal impedance: 4 ohms. Recommended minimum power: 15W.
Dimensions: 
20 1/8" (515mm) H by 11 5/8" (300mm) W by 9 3/8" (240mm) D. Weight: not noted.
Website:
https://archive.mgm51.com/cache/1883/library/pdf/Advent/Advent_Smaller-Loudspeaker_review.pdf
https://www.stereophile.com/historical/506advent/index.html#:~:text=First%2C%20the%20Smaller%20Advent%20is,other%20speakers%20I've%20reviewed.
http://www.audioreview.com/product/speakers/floorstanding-speakers/advent/classic-new-loudspeaker.html
https://www.audioholics.com/loudspeaker-design/most-influential-speakers
VIEW ALL MY OTHER STUFFS BY CLICKING BELOW:https://my.carousell.com/hifijunction/https://my.carousell.com/hifijunction/https://my.carousell.com/hifijunction/
Thank you
---
Permissions in this forum:
You
cannot
reply to topics in this forum