Item: Dynaudio Focus 210C Centre Speaker - Piano Black Gloss
Condition: 8.5/10. Item is in like new condition. No scratches or dents. Comes with original grill and box.
Price:
RM3300
RM3100 or swap/topup
Contact: 012-3816611
Click here to Whatsapp: 
http://wasap.my/60123816611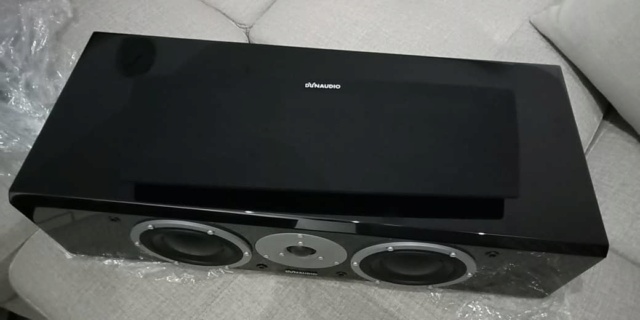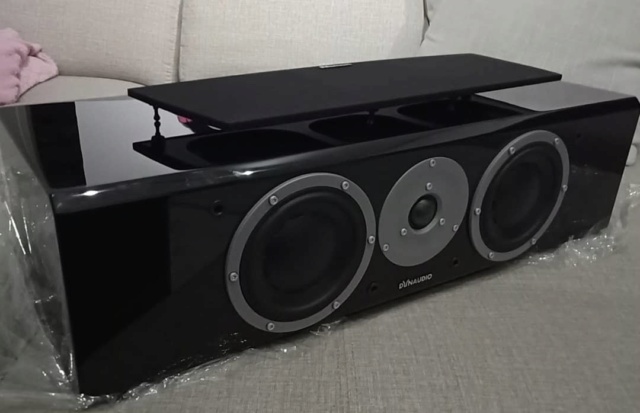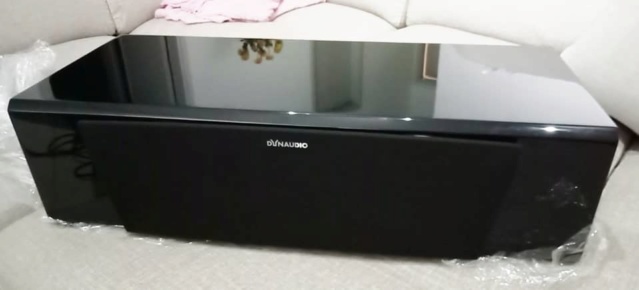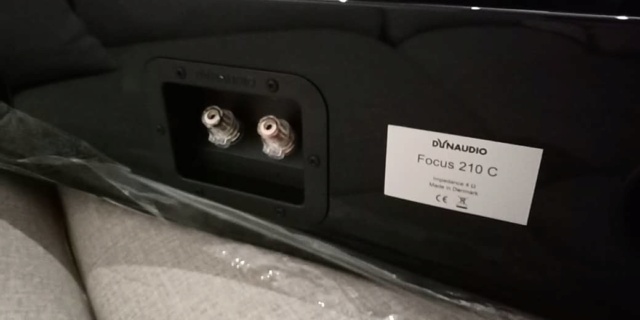 [size=60]Focus 210 C[/size]
This center is the heart of a Focus home theater system.
Any home theater system is only as good as its center channel loudspeaker allows, as the center is the heart of the system. 
The Focus 210 C center channel loudspeaker is thus equipped with the same high-quality Dynaudio soft dome tweeters and MSP mid/bass drivers in order to ideally complement the Focus models. Thus the same high level of sound quality as the main left/right channel loudspeakers is maintained to create an evenly balanced, accurately realistic and audibly cohesive soundstage across the video screen. 
The Focus 210 C crossover and cabinet quality is also built to the same high standards – as this is critically important to achieve a neutral, detailed and natural reproduction of the midrange. Dual mid/bass drivers are employed in parallel to attain an accurate roll-off in the bass.
The Focus 210 C thus not only exhibits an excellent midrange quality for reproducing voices naturally, but remains precisely balanced even in the upper and lower bass registers. For a slightly angled directional placement, for example when positioned on a sideboard or on shelving above or below a video monitor, the optional Dynaudio Center Base and Center Base2 angled center channel plinths are available.
The Focus 210C is available in a choice of four real-wood veneer finishes: Maple, Walnut, Rosewood and Black Ash, as well as in White piano and Black piano gloss lacquer finishes.
Website:
https://www.dynaudio.com/discontinued-models/focus/focus-210-c
VIEW ALL MY OTHER STUFFS BY CLICKING BELOW:https://my.carousell.com/hifijunction/https://my.carousell.com/hifijunction/https://my.carousell.com/hifijunction/
Thank you
Last edited by raymond88 on Mon Sep 21, 2020 2:49 pm; edited 1 time in total
bump

window.dataLayer = window.dataLayer || [];
function gtag(){dataLayer.push(arguments);}
gtag('js', new Date());

gtag('config', 'UA-172659890-2');
---
Permissions in this forum:
You
cannot
reply to topics in this forum