Item: Odyssey Khartago Extreme Special Edition Power Amplifier
Condition: 8.9/10. Item is in like new condition. Hardly used. The Khartago Extreme SE version have twice the power supply capacitance of the standard Khartago, which improved the bass performance over the standard model.
Price: sold
Contact: 012-3816611
Click here to Whatsapp: 
http://wasap.my/60123816611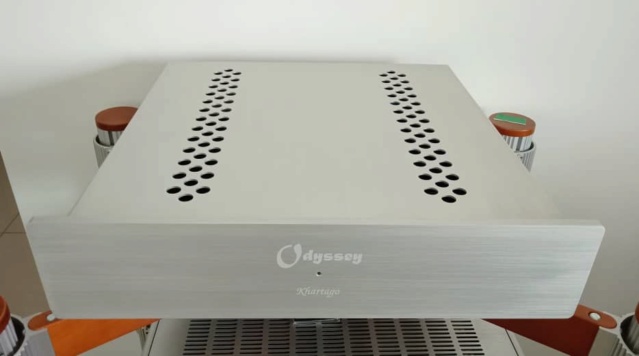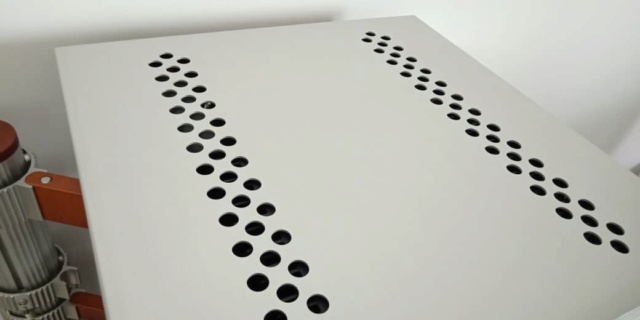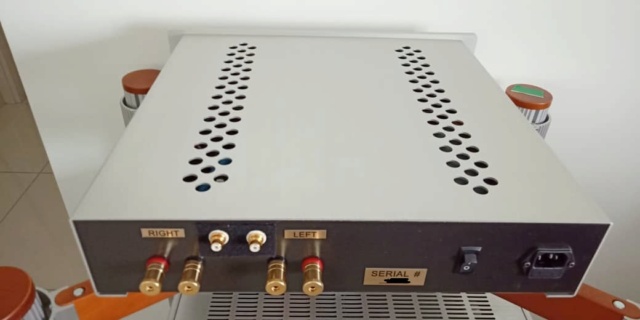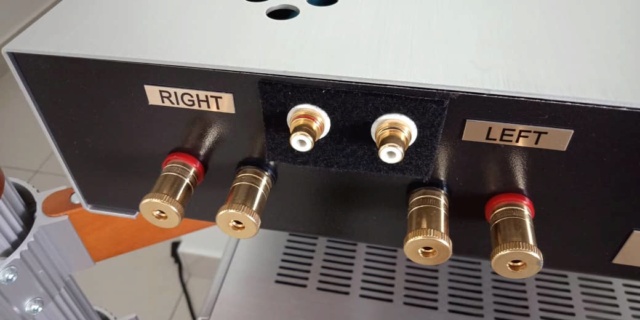 Although the 110Wpc Odyssey Khartago solid-state stereo amp has been around for better than a decade, it was new to JV until amp-connoisseur Alon Wolf (of Magico) told him he used it in his shop and it was excellent. The Wolfman was right. Although the Khartago doesn't have all the articulation and transparency of the standard-setting $40k Soulution 710 stereo amplifier, it has a shockingly similar balance (albeit a bit warmer and less transparent), no discernible grain, high resolution, and a deep, wide soundstage. Positively, the best budget amp JV has heard (and the $2k Odyssey Stratos monoblocks are great, too)
JV - Jonathan Valin
Specifications:
2 x 110 Watts RMS @ 8 Ohms
2 Ohm load stable
Class A/AB
2 - 400,000 Hz frequency range
120,000µF memory
40 amps current delivery
<0.04% THD (not audible)
>500 continuous damping factor
Input impedance 22K ohms
DC offset <1 mV
RCA inputs
400 VA Plitron transformer
Sanken Epitaxial Planar Transistors 2SA1216 & 2SC2922
Anti vibration dual thickness PCB
Power consumption when idle ±30Watts
4 internal fuses 250V/6.3A, 5x20mm, fast blow
Higher performance parts:
Nichicon Muse capacitors, Vishay/Dale resistors, extra WIMA metal film capacitors
Excerpt from a review:
"Why am I talking about the Soulution amplifiers in a review of Odyssey gear? Because I heard about both from solid-state-amp connoisseur Alon Wolf of Magico. I wasn't a bit surprised when he recommended the Soulution 700s—they cost a fortune and had a helluva reputation for excellence. But I was surprised when he suggested that I also give a listen to a little amp called the Odyssey Khartago. First of all, I'd never heard of Odyssey, though, as it turns out, the company's been around for a decade, and second…well, I'll get to that in a moment.
"I've been using the Khartago in the factory for years," said he, "to test loudspeakers. It isn't a Soulution 700, but it's…good enough." Good enough for the Wolfman is good enough for me, thought I, and promptly called Klaus Bunge of Odyssey..."
Website:
http://www.audioreview.com/product/amplification/amplifiers/odyssey-audio/khartago.html
https://prairieaudiomancave.com/reviews--reports/new-beginnings-with-the-odyssey-khartago-extreme
http://www.odysseyaudio.com/products-khartago-stereo.html
VIEW ALL MY OTHER STUFFS BY CLICKING BELOW:https://my.carousell.com/hifijunction/https://my.carousell.com/hifijunction/https://my.carousell.com/hifijunction/
Thank you
window.dataLayer = window.dataLayer || [];
function gtag(){dataLayer.push(arguments);}
gtag('js', new Date());
gtag('config', 'UA-172659890-2');
Last edited by raymond88 on Wed Sep 30, 2020 4:11 pm; edited 1 time in total
---
Permissions in this forum:
You
cannot
reply to topics in this forum