Item: NuForce DAC-100 – purist class DAC
Condition: 8.5/10. Item is in excellent working condition. No dents or scratches. 
Price: sold or swap/topup
Contact: 012-3816611
NuForce DAC-100 is a class-leading digital-to-analog converter (supports USB and S/PDIF) and headphone amplifier designed for consumers seeking a level of performance typically found in the finest audiophile equipment. The DAC-100's headphone amp delivers enough power to drive most headphones with absolute authority. It provides a full 500-milliwatts Single-Ended Class "A" power, held by many audiophiles to be a headphone amp's purest form of circuit topology. Its re-clocking circuit's accuracy is such that any negative timing errors (jitters) are reduced to near theoretical limits, resulting in incredibly detailed and clear audio quality.
The DAC-100 accepts up to four digital input sources and features a precision digital volume control, a high-power headphone amplifier section with extremely low distortion, a high-resolution analog RCA output stage, and a convenient wireless remote.
The NuForce DAC-100 is available worldwide for a suggested retail price of US $1095.00 and shipping immediately.
Nuforce DAC-100
■Specifications
■Digital
・Digital input: USB, Toslink, RCAx2
・The biggest bit depth: 24bit
・The biggest sampling rate: 192kHz
・USB: It is async to 192kHz/24-bit
・Sampling rate indicator volume adjustment: 32-bit digital attenuator
■Analog
・THD+N0 .005, 0dB, 1kHz
・Reproduction frequency band: 20-25kHz ± 0.25dB
・SN ratio: 96dB, 1kHz, A-weighted
・The output: RCA, Φ 6.3mm headphones output
・The output voltage: 0dB, 1kHz: RCA 2.0Vrms
・Output impedance: RCA, 100 Ω
■Headphones
・Recommended headphones
 Impedance: 120-600 Ω
・The output: 10.4 Vpp, 3.7 vrms @ 300-600 Ω
Single-end, fixed current 80mA
■The public
・Power consumption: 12W
・The AC voltage: 100V/110V/220V/230V world correspondence changeover switch
・A remote-control function: The volume, output select, mute, standby
・Accessories: Remote control, / power supply cable, 3P-2P conversion plug, USB cable (1m), instruction manual (English / Japanese translation)
・Finish: Silver, black
・Size: I include H4.8 x W21.6 x D25.5 (cm) * knob, a terminal
・Weight: 1.8 kg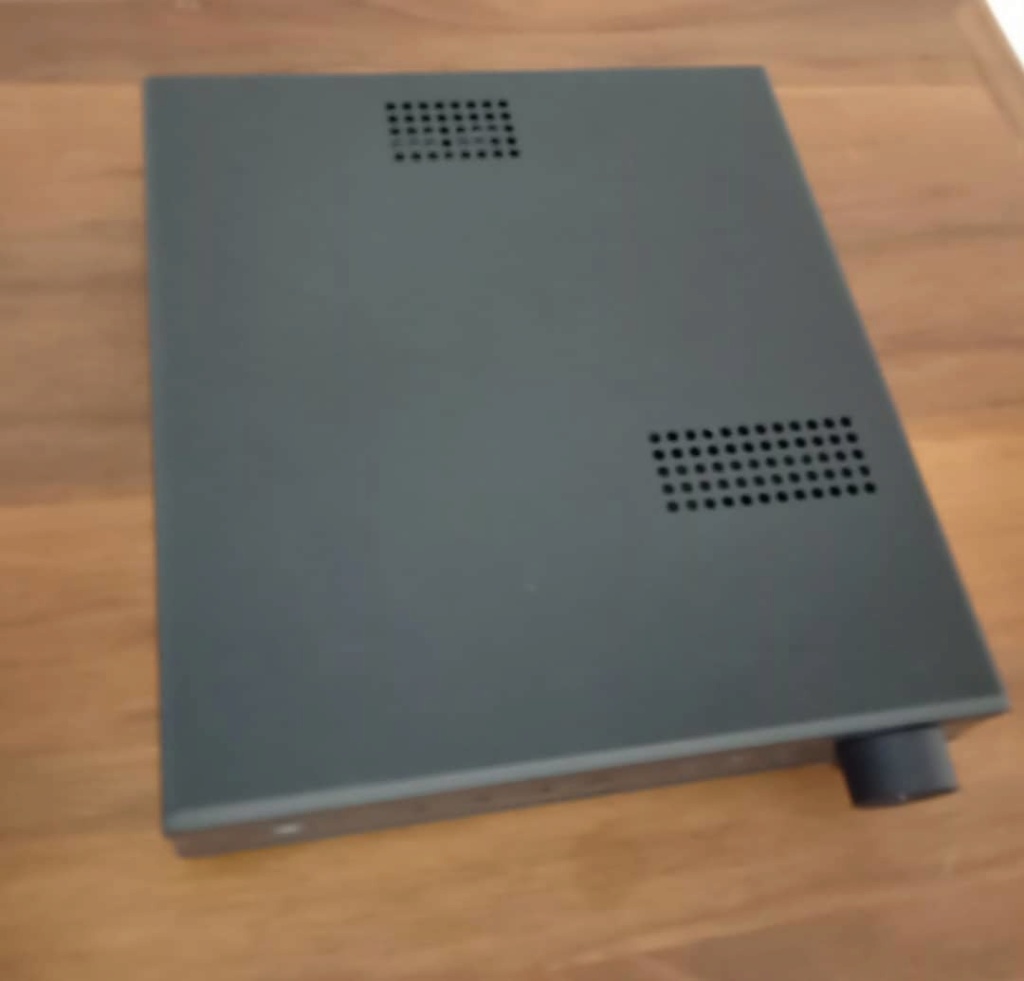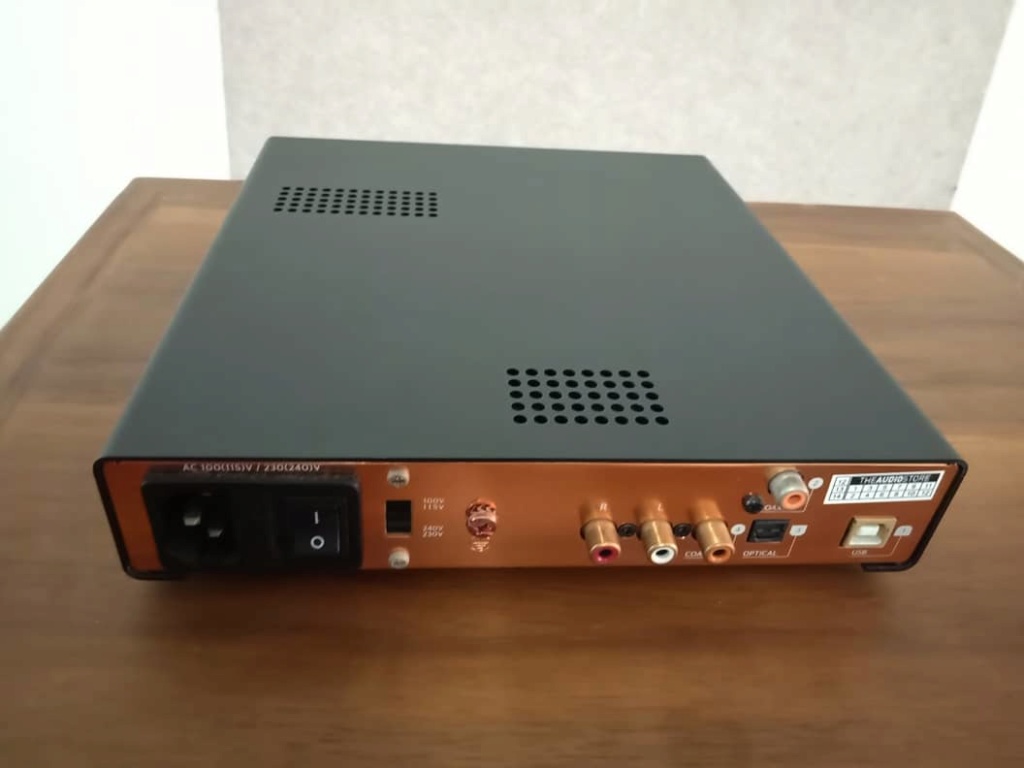 Website:
https://hifipig.com/nuforce-dac-100/
https://hometheaterreview.com/nuforce-introduces-dac-100-a-digital-to-analog-converter-and-headphone-amp/
https://www.smarthome.com/nuforce-dac-100-black-digital-analog-converter-and-headphone-amplifier-black.html
https://6moons.com/audioreviews/nuforce17/1.html
VIEW ALL MY OTHER STUFFS BY CLICKING BELOW:https://my.carousell.com/hifijunction/https://my.carousell.com/hifijunction/https://my.carousell.com/hifijunction/
Thank you
Last edited by raymond88 on Sat Sep 05, 2020 5:11 pm; edited 1 time in total
---
Permissions in this forum:
You
cannot
reply to topics in this forum