Lii Audio Crystal-10 Fullrange Speaker
Revolutionary product and the new flagship among all Lii audio drivers. The Crystal-10 surpasses all our expectations in the area of price versus quality in our driver range. Take a leap of faith and try our outstanding product of which we are extremely proud. Fantastic performance in both the low, mid and high frequencies. Clear and truly beautiful sound combined with the benefits of high sensitivity. Ideal for use with low power valve or solidstate amplifiers but also superb and surprising with larger amplifiers above for example 20 watts. Be prepared to enjoy the absolute beauty of single driver wideband speakers of the highest quality.
Price - RM4,000/pair
Contact - Terence, 0176028532
Remarks - We do custom build enclosure as well.
Specification,
1. PMSE-Free 1.35 Ohms
2. Fs 31.5 Hz
3. Re 5.76 Ohms(dc)
4. Qes 93.78 Ohms
5. Qms 7.75
6. Qes 0.48
7. Qts 0.51
8. L1 0.19 mH
9. L2 0.37 mH
10.R2 2.87 Ohms
11.RMSE-load 2.00 Ohms
13.Vas(sd) 256.5 liters
14.Mms 14.83 grams
15.Cms 1573 uM/Newton
16.Bl 6.59 Tesla-M
17.Splref(sd) 99.1 dB(Re)
18.Rub-index 0.15
Method: Mass-loaded (17 500 grams)
Area (Sd): 356.42 sq cm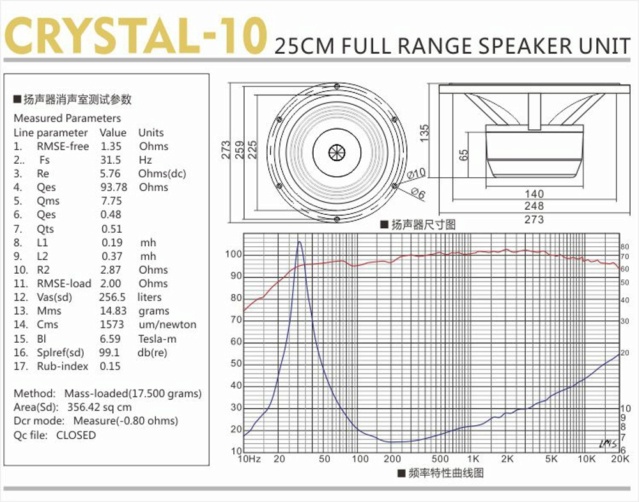 [You must be registered and logged in to see this link.]
[You must be registered and logged in to see this link.]
[You must be registered and logged in to see this link.]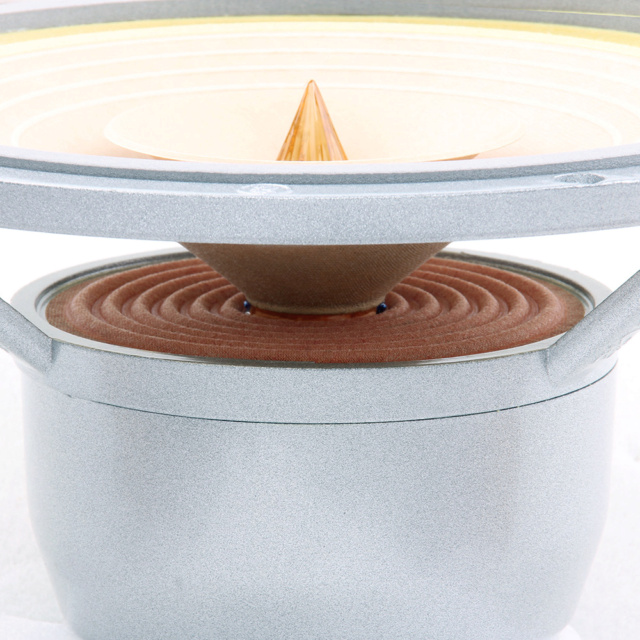 [You must be registered and logged in to see this link.]
[You must be registered and logged in to see this link.]
---
Permissions in this forum:
You
cannot
reply to topics in this forum