selling beloved Sounte SC710 CDP 
Tel: +60122738893
https://hifipig.com/soulnote-sc-710-cd-player-and-sa730-integrated-amplifier/
The history of Soulnote begins with the passion of one man, CSR President Nakazawa.
It all started right after graduating from University. President Nakazawa joined Standard Radio Corporation, a company involved in the development of amateur and professional wireless products and radio equipment. Back then, his first assignment was that of Research and Development (R&D) engineer. He was responsible for developing quite a number of revolutionary innovations that changed how we listen to music: he developed then the high-tech cassette tape recorder as well as the player, during the dawn of the digital age in 1982.
These "milestones" in his career can best be described as revolutionary. I seemed, however, that he was destined for greater things
In 1971, US-owned SUPERSCOPE, part owner of US-company, Marantz, bought a 50% stake in standard Radio Corporation. Under the new venture, Standard Radio was tasked to manage R&D of low-to-mid class compo and hifi receivers. Apart from this, it was likewise the sole distributor in Japan. It also transferred most of the manufacturing operations there.
A few years after the digital age began, in 1975, Standard Radio Corporation changed its name to Marantz Japan Inc. In 1980, SUPERSCOPE sold some of its overseas assets to the Netherlands' Philips Corporation. The sale likewise included the intellectual property rights and sales division of Marantz Japan Inc. The deal witnessed Philips Audio elevating the low-to-mid class status of Marantz products to a premium level. In turn, Marantz was given full access to various technologies within Philips' arsenal.
One of the fruits of this partnership between the two audio brands was Marantz first CD player, CD63, was fielded to the global market. Instrumental in its development was no less than Nakazawa.
Under the new partnership, Nakazawa continued to thrive in his development work. He came up with such great products as the Philips LHH100, the world's first 2-body CD player back in 1988. LHH500, the World first bit stream CD Player (1Bit) in 1989 … AV1000, the World first standalone AV controller & power amplifier (2 bodies) in 1989 … LHH800R, the World first Non-NFB CD Player in 1993 and LHH A700 Non-NFB power amplifier in 1994 ..just to name a few. To aid in coming up with such innovations, Mr. Nakazawa likewise coined a few slogans for product development. These include:
CD Player
Burr Brown 1792A 24bit, Non-Negative Feedback full discrete balance Amp, 80VA Power R Core Transformer & Fast recovery Diode, Hi-speed double Darlington discrete Non-NFB power supply. Balance out terminal. Remote Controller. PCM1792A DAC IC, Non-NFB full discrete balance amp, 80VA R core, Transport mode for digital direct output, XLR, Wireless Remote. Gold plated RCA Terminals, Selected Key parts refinement & finest-tuning incl. Capacitors, Improved Heat Control & Power Consumption. CE & European RoHS complied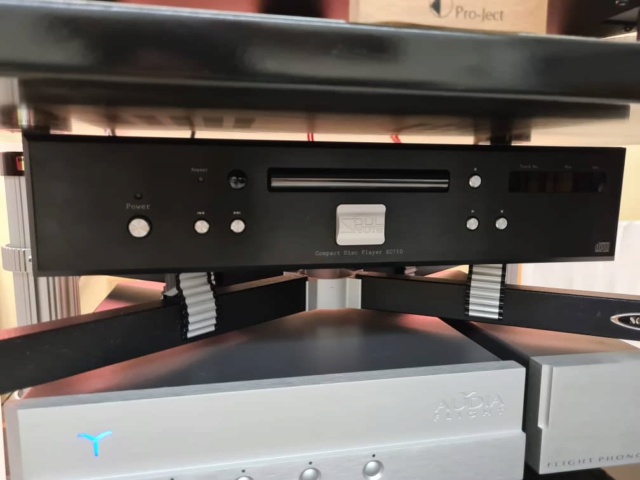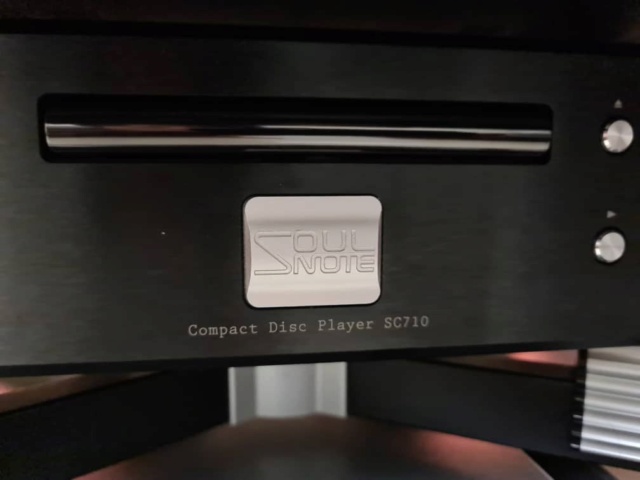 Last edited by tongho on Fri Sep 11, 2020 8:58 am; edited 2 times in total

tongho

Frequent Contributor





Number of posts

: 300


Age

: 37


Location

: KL


Registration date :

2014-03-04

Character sheet
Source(s): VPI Prime, Audia Flight Phono, SoulNote sc710
Amplification: Accuphase E470
Speakers: Quad z3



tongho

Frequent Contributor





Number of posts

: 300


Age

: 37


Location

: KL


Registration date :

2014-03-04

Character sheet
Source(s): VPI Prime, Audia Flight Phono, SoulNote sc710
Amplification: Accuphase E470
Speakers: Quad z3



tongho

Frequent Contributor





Number of posts

: 300


Age

: 37


Location

: KL


Registration date :

2014-03-04

Character sheet
Source(s): VPI Prime, Audia Flight Phono, SoulNote sc710
Amplification: Accuphase E470
Speakers: Quad z3


---
Permissions in this forum:
You
cannot
reply to topics in this forum