Item: Music Reference RM 9 MKII 250W Power Amplifier by Roger Modjeski
Condition: 8/10. Item is in excellent condition. Serviced by well known technician and retubed with 8 pcs new Electro Harmonix 6550EH.
Modjeski has been known for his prowess in vacuum tube design for almost 40years. He is very clever with this amp:as our modern ac supply voltages rise-the bias current in this amp actually lowers in order to maintain proper operating points-genius!
This is a very clean example of the preferred Mk II that is capable of handling both 6550/KT88 and EL34 with just a turn of the bias pots and visualizing the LED indicators.
Each tube is separately fused so in the rare instance that you may have a tube failure you can identify it quickly with its indicator LED.
Input driver balance is fully adjustable and nulled out by LED indicators as well. There is no guess work in setting up this amp.
Price: RM9.5k inclusive of the new tubes (Cost RM2.5k). 
Contact: 012-3816611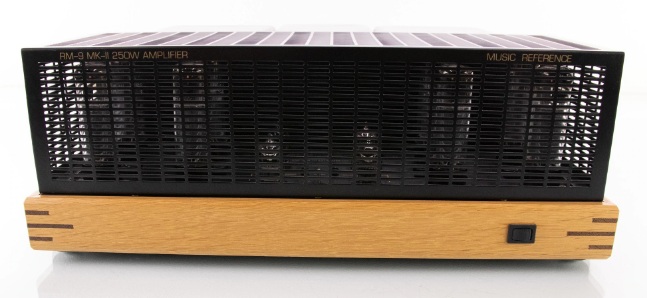 This is the highly coveted MkII version -- not a converted MkI -- with the three-position selectable feedback/gain switch.  It also includes the IMPOSSIBLE to replace original tube cage !!
For the uninitiated, most consider the Music Reference RM-9 MkII to be Roger Modjeski's finest work. A true Made in USA audio classic !! It was (and still is) without peer in the higher-powered tube amplifier arena. With selectable feedback/gain and the ability to use EL-34, KT-66, KT-77, KT-88, and 6550 tubes – basically anything octal – the ability to fine-tune the amp to your system and taste is wide open.
Impeccable Design: 
All vacuum-tube design with a10,000-hour tube-life. A driver balance-adjustment pot, and built-in bias adjustment pots with LED monitors for each channel. Hand-wound and –stacked silicon steel Output Transformers, potted under vacuum in silicone rubber for the ultimate in long life. Taps are provided for 2, 4, and 8 ohm nominal loads via copper terminals. A tertiary winding is used to provide negative feedback to the driver stage while improving stability into highly reactive loads. The amount of feedback and hence overall gain is selectable via a 3-position toggle switch. You may select 10, 14, or 19dB of feedback during listening so that you can fine-tune the amp/speaker interface. The available gain decreases with feedback from 36dB to 27dB. The switch designations of "LO," "HI," and "MED" refer to the amount of gain available.
Music Reference RM-9 MkII Stereo Power Amplifier 
Specifications:
The Mk.II upgrades include an increase in output power to 125Wpc, a new style wood frame which is more visually pleasing than the one used on the original RM-9, a robust rocker-style On/Off switch, and copper five-way binding posts. The output-tube fuses are top-mounted together with "Fuse-Out" indicators—a major convenience. The most significant upgrades are those in the power supply: Capacitor energy storage was increased by 50% over that of the original RM-9, and dual chokes were added to the power supply—a filter dedicated to each channel.
Dimensions: 
17¾" W by 11¾" D by 6½" H. Unboxed amplifierweight: 60 lbs.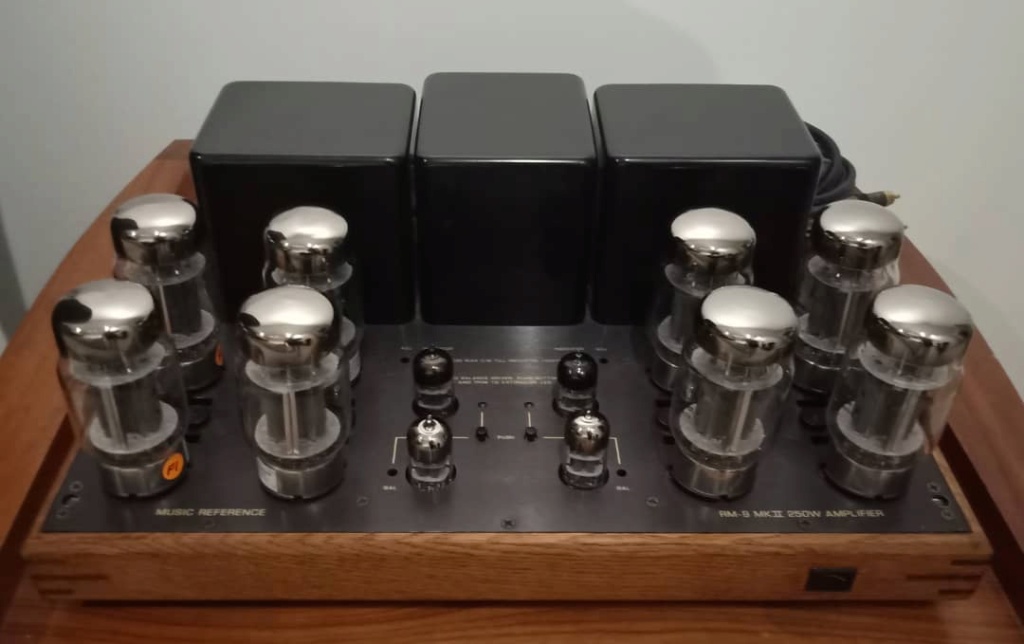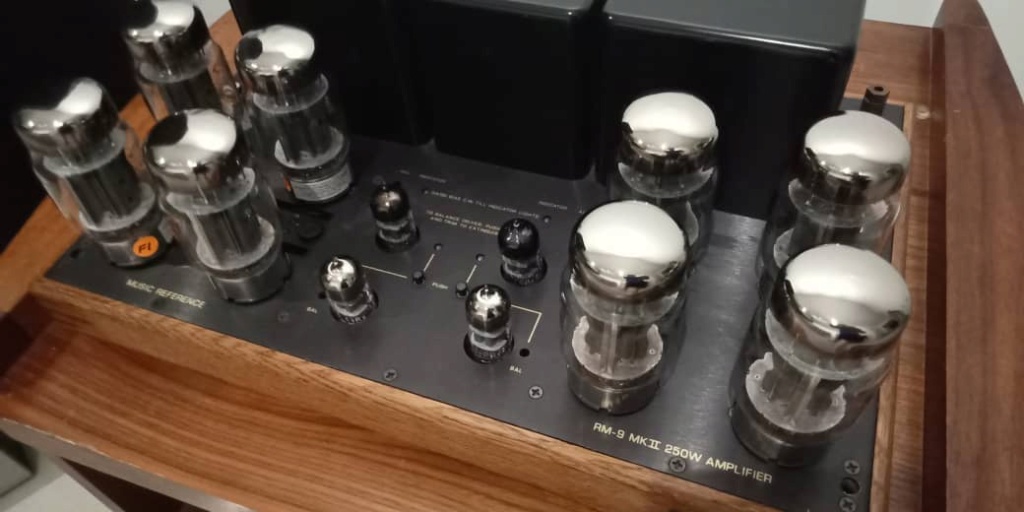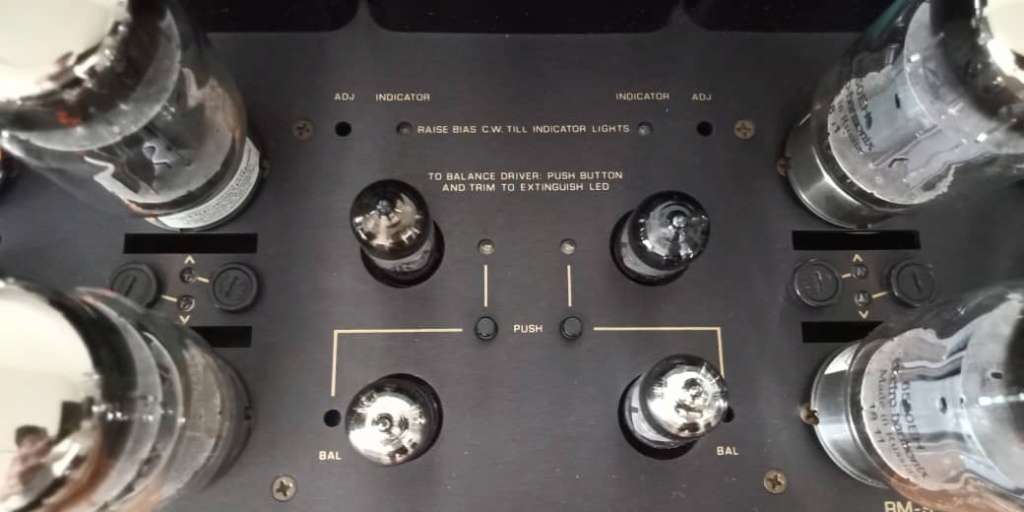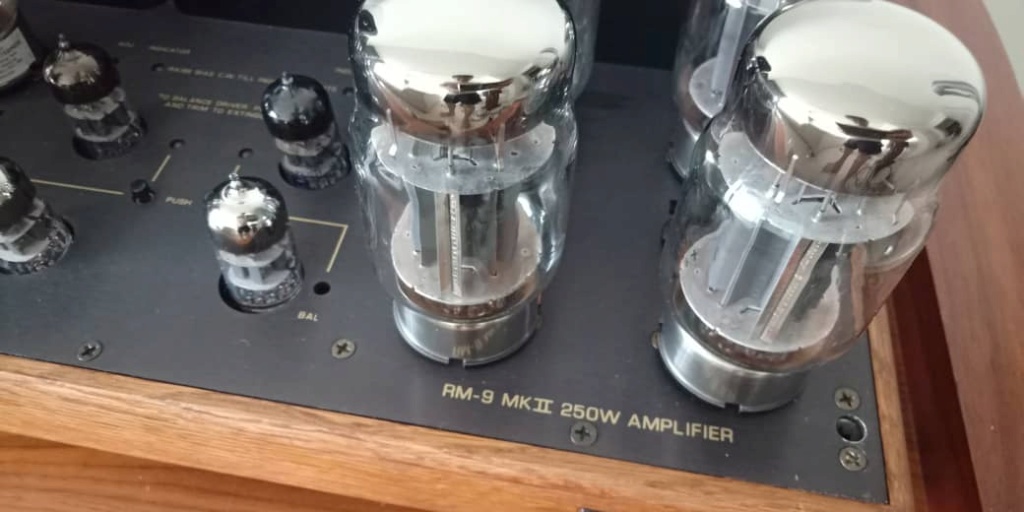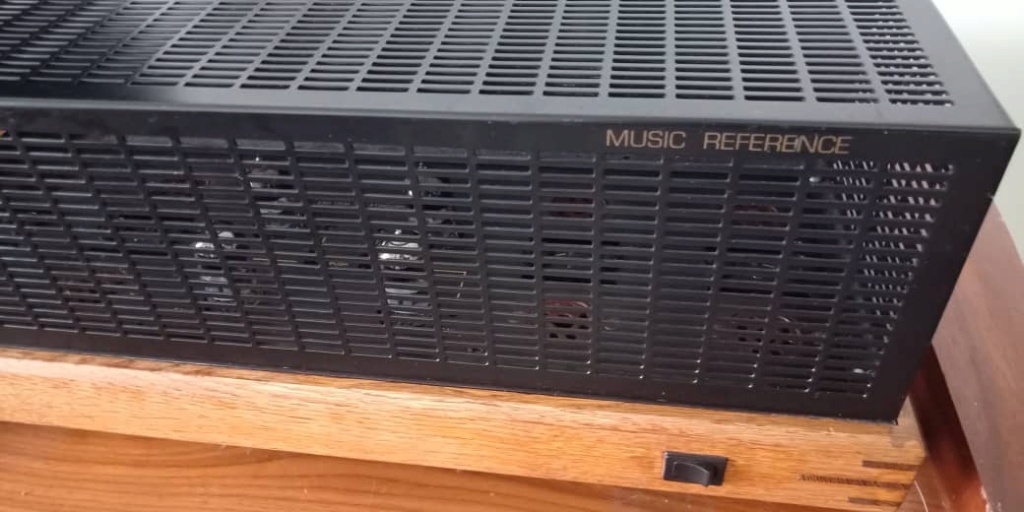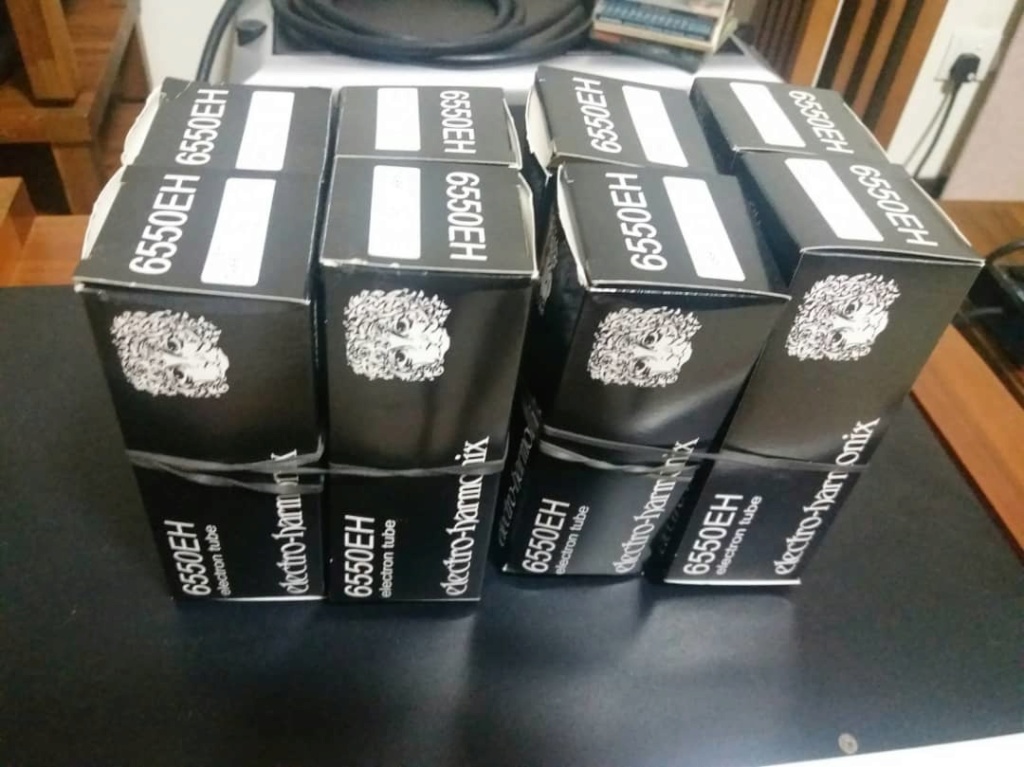 [size=18]I consider the RM-9 Mk.II an authentic American classic. Forget the 

McIntosh 275

 or the Marantz 8B—they don't sound nearly as good. Despite its stereo configuration and modest size, the RM-9 is a genuine Class A contender.—

Dick Olsher





Website:

https://www.stereophile.com/content/music-reference-rm-9-power-amplifier-rm-9-mkii

https://www.usaudiomart.com/details/649361677-music-reference-rm9-mkii-el34-amp-refinished-nd-upgraded-by-music-reference-2017/

http://www.audioasylumtrader.com/ca/listing/Amplifier-Tube/Music-Reference/RM-9-MKII-Rosewood-base/Outstanding-Power-Amplifier/174629

http://www.audioreview.com/product/amplification/amplifiers/music-reference/rm-9-mkii.html

https://www.audiogon.com/listings/tube-music-reference-rm-9-mkii-this-is-the-tube-amp-that-you-are-looking-for-2017-04-29-amplifiers-35806-huntsville-al



VIEW ALL MY OTHER STUFFS BY CLICKING BELOW:


https://my.carousell.com/hifijunction/
https://my.carousell.com/hifijunction/
https://my.carousell.com/hifijunction/


Thank you
[/size]
---
Permissions in this forum:
You
cannot
reply to topics in this forum