Item: Triangle Art Reference Tube Monoblock Amplifiers
Condition: 9/10. Item is in like new condition. Demo pair. Very low hours on them. Comes with original box and packaging. Comes with Mullard and Tung-Sol tubes.
Retail Price is RM80,000
Letting go this pair at
RM38,000
RM35,000 or make me an offer. Can also swap with your amplifiers or speakers.
Contact: 012-3816611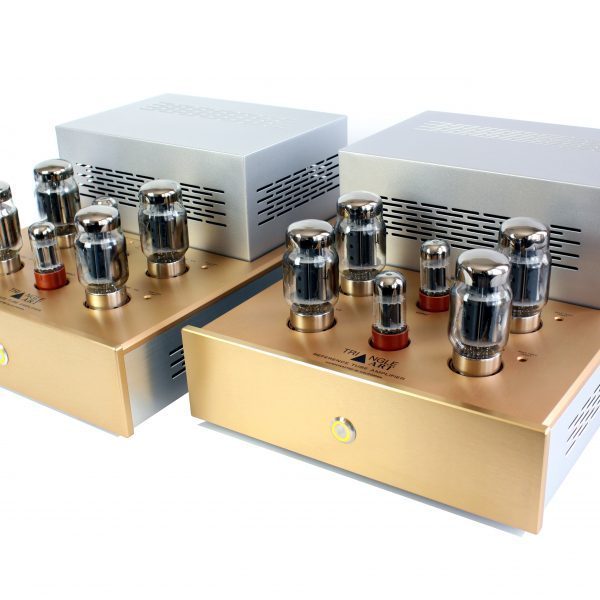 [size=36]REFERENCE TUBE AMPLIFIER[/size]
ultra-linear mode and with the use of four KT-88 output tubes and two 6SN7 driver tubes per channel, the Reference Tube Amplifier is capable to deliver 160 watts of power without stressing or pushing the tubes to their limit. Biasing for the output tubes can be done using the bias trimmers and measuring points, all can be easily accessed from the top of the amplifier.
The Reference Tube Amplifier uses the latest monoblock circuitry and only highest quality parts and components are used throughout the amplifier circuit. The power and output transformers are custom wound in the USA in order to meet our high standards.

The Reference Tube Amplifier is an incredible Class A push-pull monoblock amplifier. Operating under the main chassis of the Reference Tube Amplifier is constructed with the use of 3/8″ thick aluminum panels. Each piece is CNC machined according to our specs, hand polished and then anodized in silver and gold to create the elegant two tone finish. Even the speaker binding posts on the rear of the amplifier are custom made for the best in long-life wear and maximum signal transfer.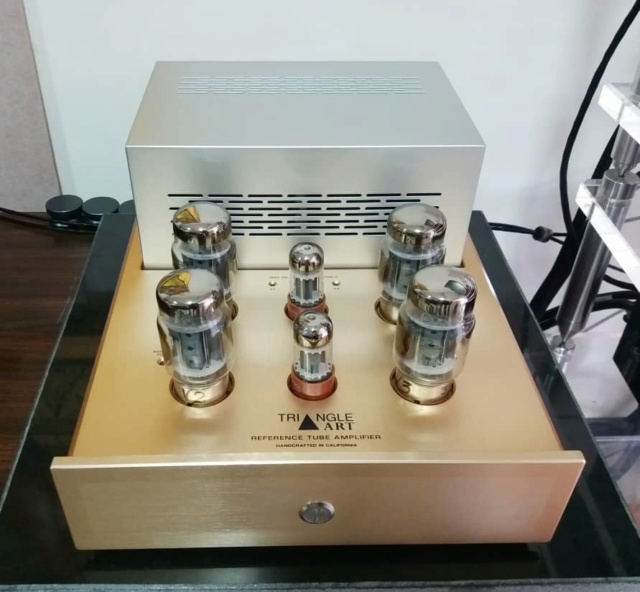 Website:
http://triangleart.net/product/reference-tube-amplifier/
https://store.jaguaraudiodesign.com/triangleart-reference-tube-monoblock-amplifier/
https://theaudiobeatnik.com/triangleart-reference-tube-monoblock-amplifiers-review-definitely-world-class-audio/
https://www.avshowrooms.com/triangle_art_electronics.html
https://www.monoandstereo.com/2016/03/triangleart-reference-tube-amplifier.html
VIEW ALL MY OTHER STUFFS BY CLICKING BELOW:
https://my.carousell.com/hifijunction/
https://my.carousell.com/hifijunction/
https://my.carousell.com/hifijunction/
Thank you
---
Permissions in this forum:
You
cannot
reply to topics in this forum