Item: SVS Soundpath Subwoofer Isolation Feet 4 Pack - Rubber Soft Vibration Control
Condition: 8.5/10. Item is in like new condition. Comes with original box and packaging.
Price: sold
Retail Price: RM480
Contact: 012-3816611
Click here to Whatsapp: 
http://wasap.my/60123816611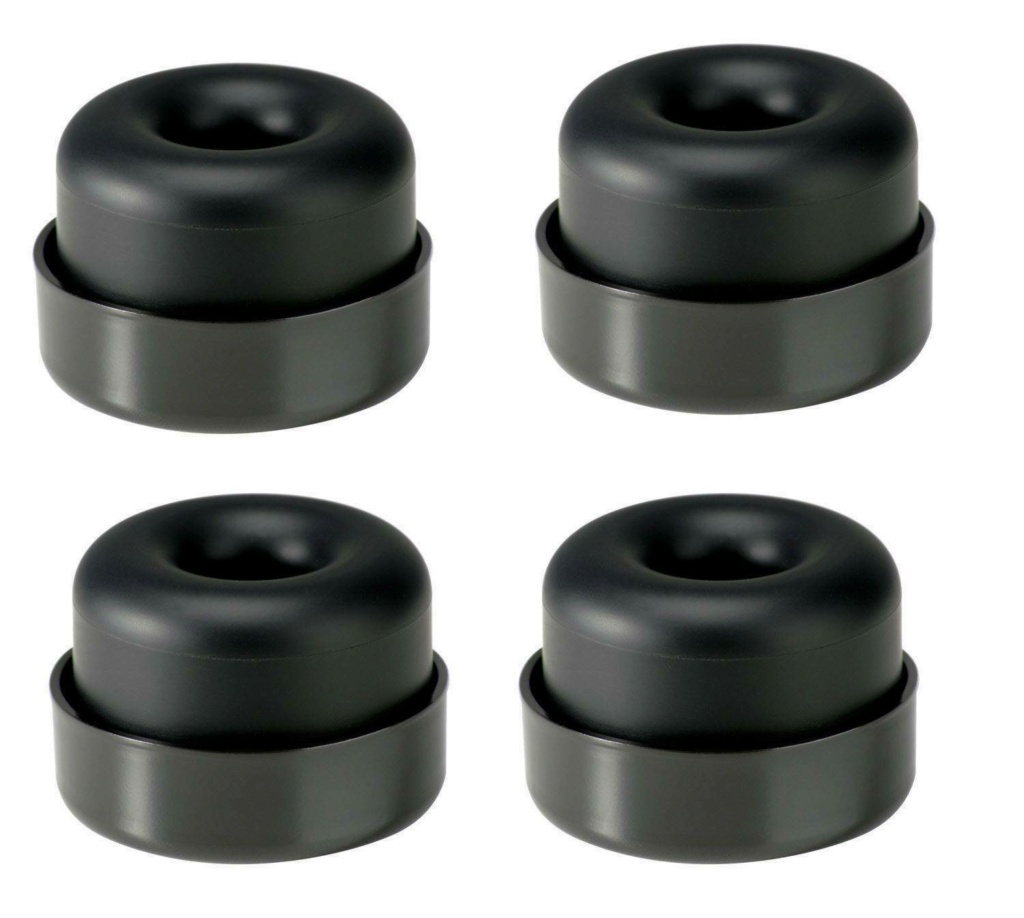 The SVS SoundPath Subwoofer Isolation System works with nearly every single subwoofer the brand has produced to improve the bass performance whilst reducing any floor and wall vibrations, potential acoustic artifacts and potential complaints from your neighbors.
By de-coupling a subwoofer from the floor it sits on will give you an inherently tighter and cleaner bass sound. SoundPath Subwoofer Isolation System is the next best thing to sound-proofing and perfect for carpeted rooms, hardwood floors or any space where room rattles, buzzes or vibrations are present. Works with almost all subwoofer brands and sizes.
SVS SoundPath Subwoofer Isolation System feet come in a variety of thread sizes that easily screw into any subwoofer's existing threaded inserts and subtly elevate the sub enclosure on a cushion of elastomer encased in stainless steel. The understated feet are a stylish, more effective alternative to bulky risers and platforms, at a fraction of the cost and also work with some turntables and other components.
Specifications:


Elastomer Foot and Durometer


Stainless Steel Machine Screws


Overall Height: 40mm


Shell Diameter: 58mm


Foot Diameter: 53mm


Screw Engagement Depth: 9mm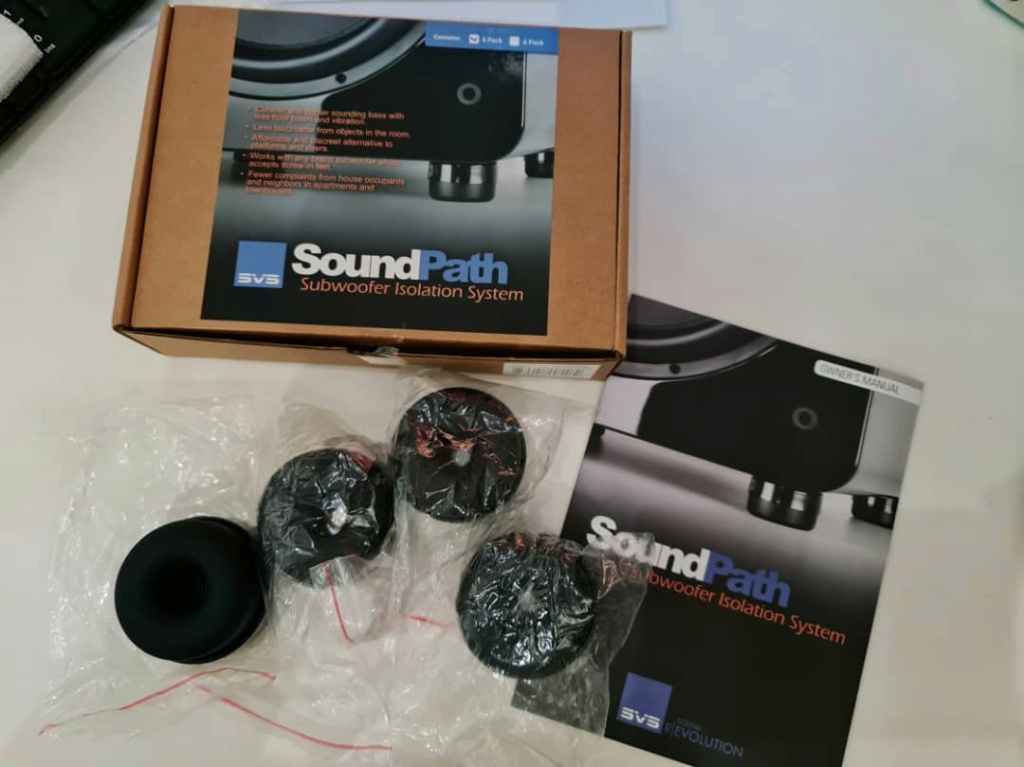 Website:
https://www.ebay.com/p/691179560?iid=184119556882
VIEW ALL MY OTHER STUFFS BY CLICKING BELOW:https://my.carousell.com/hifijunction/https://my.carousell.com/hifijunction/https://my.carousell.com/hifijunction/
Thank you
Last edited by raymond88 on Thu Nov 19, 2020 10:29 am; edited 3 times in total
---
Permissions in this forum:
You
cannot
reply to topics in this forum