See Here's a pair of pre-owned KEF R300 in absolute mint condition and finished with a lovely rosewood veneer. 
Note: there is a
small dent
at a corner. Other than that no scratches or dents. Comes with box and all.
This speaker is truly superb. You got great clarity and bass with a sweet mid. It has that KEF LS50 sound signature but with more refinement, weight and bottom end.
Easy to drive with its 88dB sensitivity, you can't go wrong with these babies.
Price:
RM5,500 
(firm, includes shipping within Peninsular Malaysia)
Contact 012.637.2813 if interested. TQ!
Specifications:
http://store.perfecthifi.com.my/prodetails.php?pid=p40510729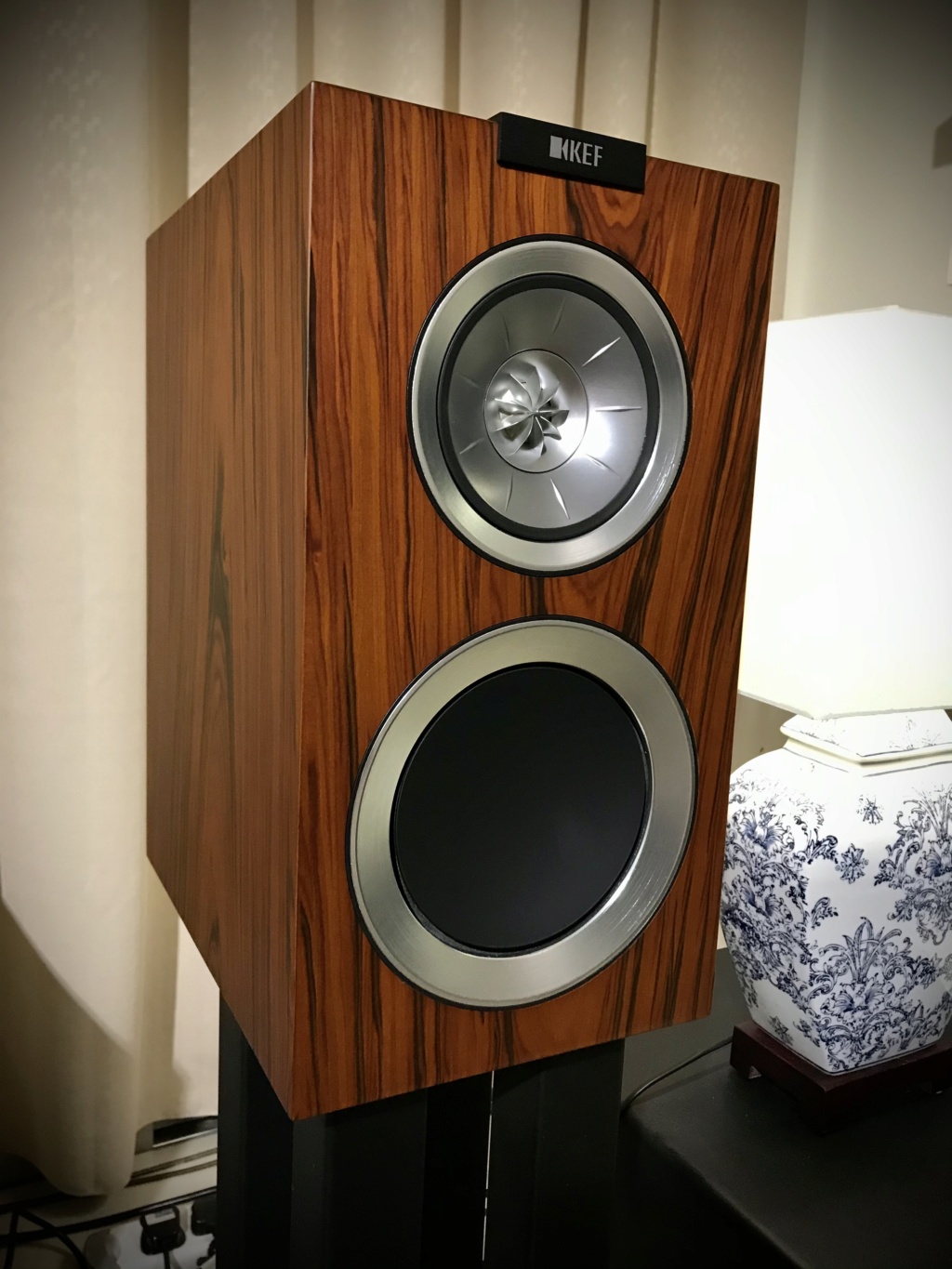 Last edited by WillT on Mon Feb 15, 2021 3:19 pm; edited 1 time in total

WillT

Frequent Contributor





Number of posts

: 237


Age

: 52


Location

: JayBee


Registration date :

2018-11-22

Character sheet
Source(s): Lumin U1 Mini, Mytek Brooklyn Bridge
Amplification: Silbatone JL-107 & Audia Flight FLS10
Speakers: AudioSolutions Figaro M & Harbeth P3ESR ... Rythmik F12 sub



WillT

Frequent Contributor





Number of posts

: 237


Age

: 52


Location

: JayBee


Registration date :

2018-11-22

Character sheet
Source(s): Lumin U1 Mini, Mytek Brooklyn Bridge
Amplification: Silbatone JL-107 & Audia Flight FLS10
Speakers: AudioSolutions Figaro M & Harbeth P3ESR ... Rythmik F12 sub



WillT

Frequent Contributor





Number of posts

: 237


Age

: 52


Location

: JayBee


Registration date :

2018-11-22

Character sheet
Source(s): Lumin U1 Mini, Mytek Brooklyn Bridge
Amplification: Silbatone JL-107 & Audia Flight FLS10
Speakers: AudioSolutions Figaro M & Harbeth P3ESR ... Rythmik F12 sub



WillT

Frequent Contributor





Number of posts

: 237


Age

: 52


Location

: JayBee


Registration date :

2018-11-22

Character sheet
Source(s): Lumin U1 Mini, Mytek Brooklyn Bridge
Amplification: Silbatone JL-107 & Audia Flight FLS10
Speakers: AudioSolutions Figaro M & Harbeth P3ESR ... Rythmik F12 sub



WillT

Frequent Contributor





Number of posts

: 237


Age

: 52


Location

: JayBee


Registration date :

2018-11-22

Character sheet
Source(s): Lumin U1 Mini, Mytek Brooklyn Bridge
Amplification: Silbatone JL-107 & Audia Flight FLS10
Speakers: AudioSolutions Figaro M & Harbeth P3ESR ... Rythmik F12 sub



WillT

Frequent Contributor





Number of posts

: 237


Age

: 52


Location

: JayBee


Registration date :

2018-11-22

Character sheet
Source(s): Lumin U1 Mini, Mytek Brooklyn Bridge
Amplification: Silbatone JL-107 & Audia Flight FLS10
Speakers: AudioSolutions Figaro M & Harbeth P3ESR ... Rythmik F12 sub



WillT

Frequent Contributor





Number of posts

: 237


Age

: 52


Location

: JayBee


Registration date :

2018-11-22

Character sheet
Source(s): Lumin U1 Mini, Mytek Brooklyn Bridge
Amplification: Silbatone JL-107 & Audia Flight FLS10
Speakers: AudioSolutions Figaro M & Harbeth P3ESR ... Rythmik F12 sub



WillT

Frequent Contributor





Number of posts

: 237


Age

: 52


Location

: JayBee


Registration date :

2018-11-22

Character sheet
Source(s): Lumin U1 Mini, Mytek Brooklyn Bridge
Amplification: Silbatone JL-107 & Audia Flight FLS10
Speakers: AudioSolutions Figaro M & Harbeth P3ESR ... Rythmik F12 sub



WillT

Frequent Contributor





Number of posts

: 237


Age

: 52


Location

: JayBee


Registration date :

2018-11-22

Character sheet
Source(s): Lumin U1 Mini, Mytek Brooklyn Bridge
Amplification: Silbatone JL-107 & Audia Flight FLS10
Speakers: AudioSolutions Figaro M & Harbeth P3ESR ... Rythmik F12 sub



WillT

Frequent Contributor





Number of posts

: 237


Age

: 52


Location

: JayBee


Registration date :

2018-11-22

Character sheet
Source(s): Lumin U1 Mini, Mytek Brooklyn Bridge
Amplification: Silbatone JL-107 & Audia Flight FLS10
Speakers: AudioSolutions Figaro M & Harbeth P3ESR ... Rythmik F12 sub



WillT

Frequent Contributor





Number of posts

: 237


Age

: 52


Location

: JayBee


Registration date :

2018-11-22

Character sheet
Source(s): Lumin U1 Mini, Mytek Brooklyn Bridge
Amplification: Silbatone JL-107 & Audia Flight FLS10
Speakers: AudioSolutions Figaro M & Harbeth P3ESR ... Rythmik F12 sub


---
Permissions in this forum:
You
cannot
reply to topics in this forum