Item: Sumiko S.9 Subwoofer by Sonus Faber- Gloss Piano Black
Condition: 8.5/10. Item is in excellent working condition. No dents or scratches. Tip-top working condition
Price: RM3700 or swap/topup
Retail Price: RM6900
https://www.lazada.com.my/products/sumiko-s9-active-subwoofer-i107088154.html
Contact: 012-3816611
Click here to Whatsapp: 
http://wasap.my/60123816611
 I wish you could have seen the jaws drop (and the eyes widen) the day Sumiko lit up Crutchfield's cavernous...
Read more from Crutchfield writer, 
Dave B.
Designed by Sonus faber, the new Sumiko subwoofers were made to fulfill a very demanding role: to add deep, yet musical bass to some of the best sounding loudspeakers on the planet without sacrificing the inherent strengths or cohesiveness of the partnering loudspeaker.
With the S.9 subwoofers I have on hand, Sumiko has crafted a beautifully-made and excellent sounding product that opened my eyes as to what a subwoofer can add to a music or theater system.
[size=33]
Introduction
[/size]
Sumiko is a name that many of you may be familiar with. For many years, they have produced some of the most well regarded turntable styli in the world. Sumiko is also the name of the distribution company that has handled US sales of Sonus faber and other Fine Sounds brands. So why is Sumiko now offering a line of subwoofers? Technically, the full name is Sumiko Subwoofers by Sonus faber. So why didn't they just call them Sonus fabers? While designing subwoofers that mated well with Sonus faber speakers was of course a primary engineering goal, Sonus faber set out to create truly universal subwoofers that would blend well with just about any speaker line. As such, these subwoofers eschew the design (and name) of prior Sonus faber-branded subs and take on a look all their own.
TECHNICAL
Specification
Type
Passive Radiator, front-firing passive radiator, down-firing active woofer

Woofer
1 x 260mm (10")
very long throw

Amplifier 
350W rms, 700 peak

Active Drive Unit
10in., 260 mm long-throw, steel chassis 

Lower Frequency Response
25 Hz at -3 dB 

Input Connectors
Hi Level Neutrik Speakon, Lo Level single phono, LFE phono 

Phase Switch
Yes, 0 or 180 degrees 

Amplifier Type
Class AB 

Dimensions (WxHxD)
14x15.9x16.2 in
355x405x411 mm
Including feet 

Finish
Gloss Piano Black or White Lacquer 

Weight
46.2 lbs (21 Kg) – net weight
58.2 lbs (26,4 Kg) – shipping weight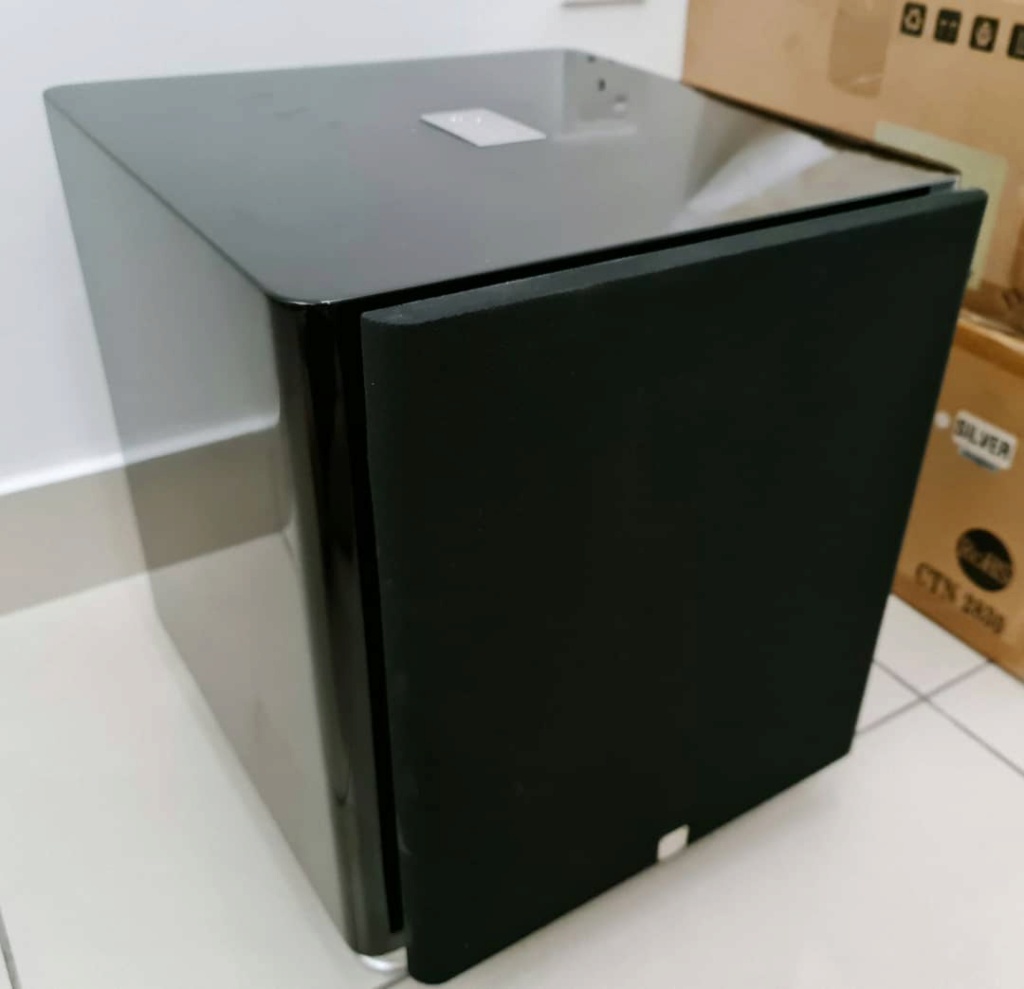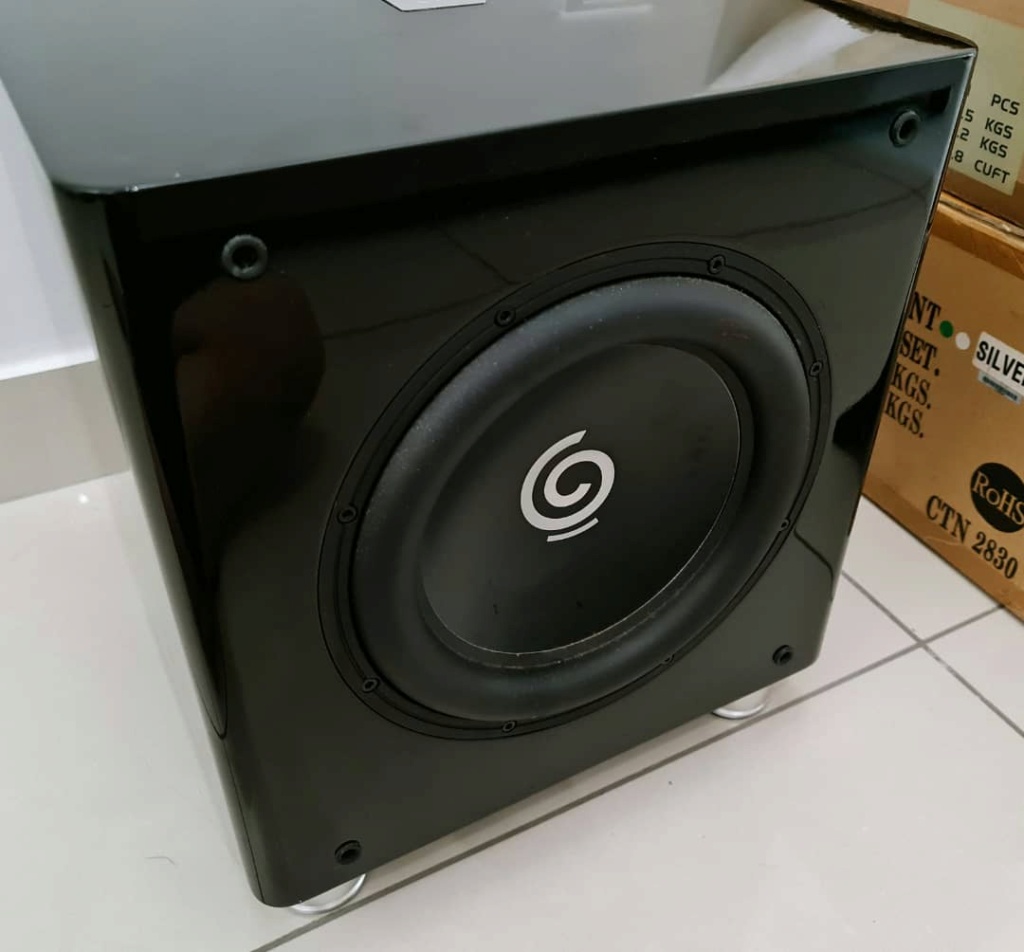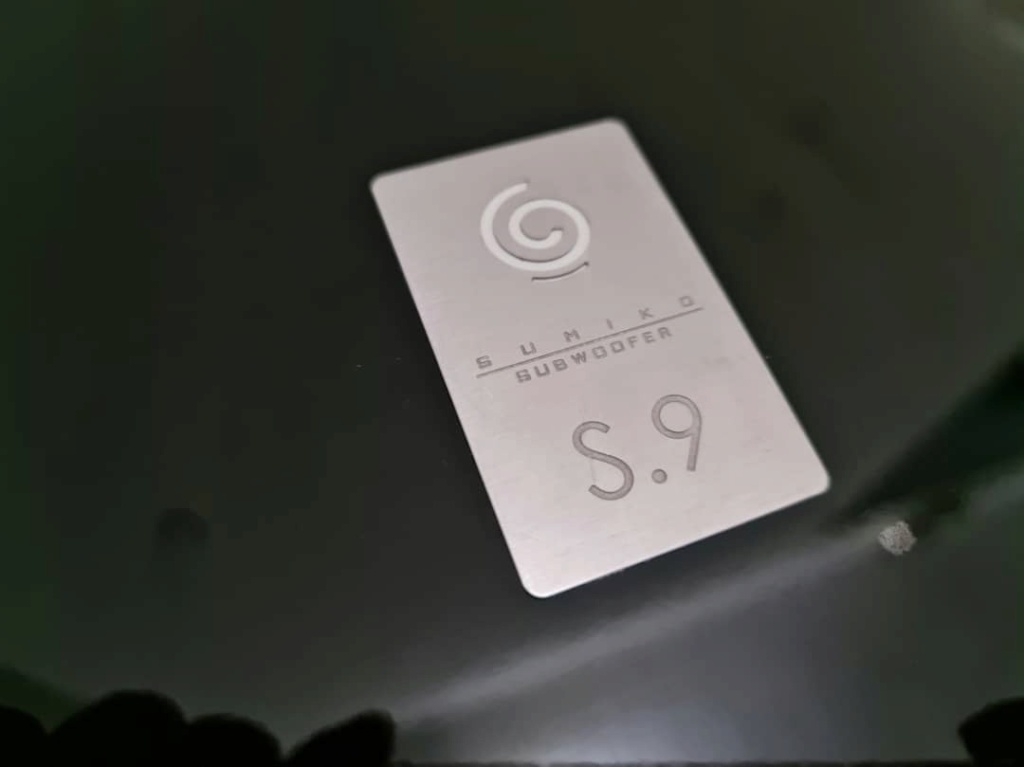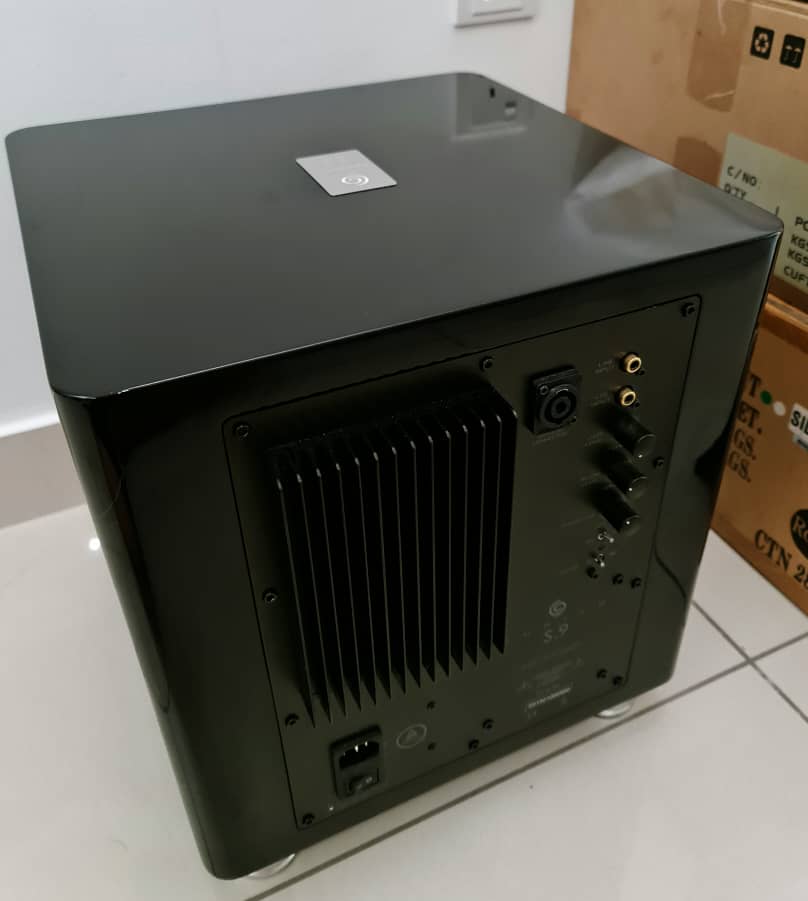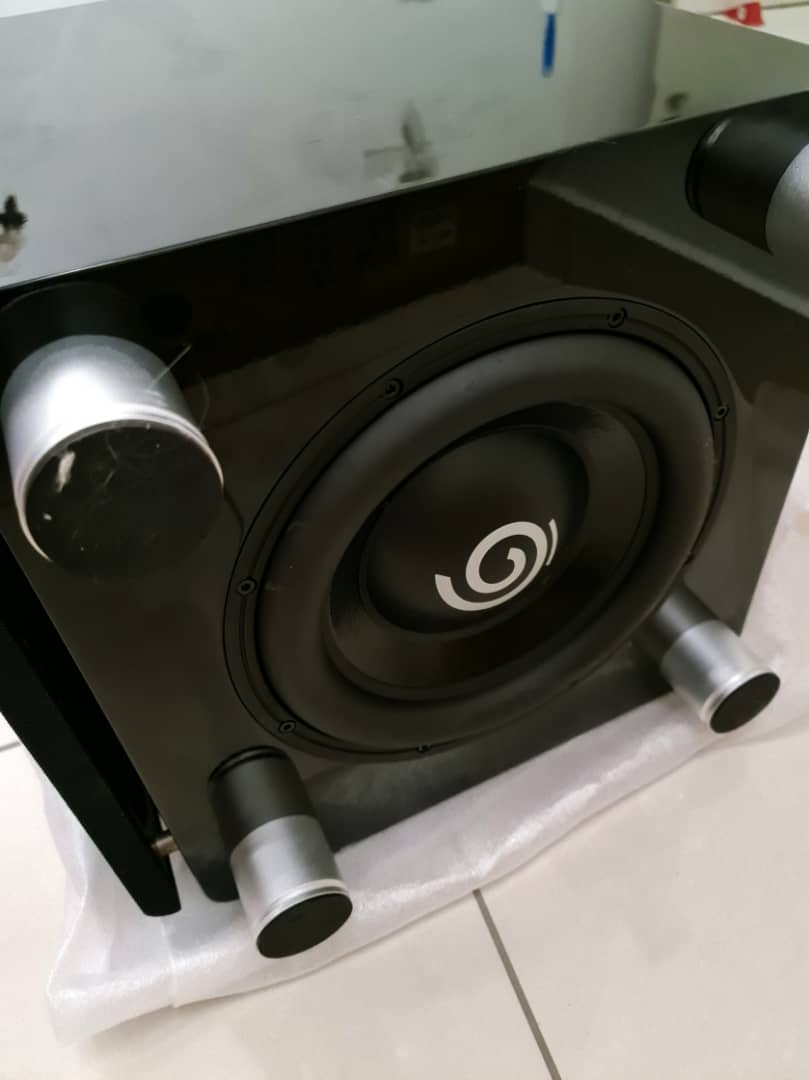 Website:
https://hometheaterhifi.com/reviews/speaker/subwoofers/sumiko-s-9-subwoofer-review/
https://www.crutchfield.com/S-rp5fjr1NH9J/p_782S9B/Sumiko-S-9-Black.html
VIEW ALL MY OTHER STUFFS BY CLICKING BELOW:https://my.carousell.com/hifijunction/https://my.carousell.com/hifijunction/https://my.carousell.com/hifijunction/
Thank you
---
Permissions in this forum:
You
cannot
reply to topics in this forum