Item: Music Fidelity X-150 Integrated Amplifier
Condition: New Old Stock. Comes complete with box and all accessories is new.
Price: RM2700 or swap/topup
Contact: 012-3816611
Click here to Whatsapp: 
http://wasap.my/60123816611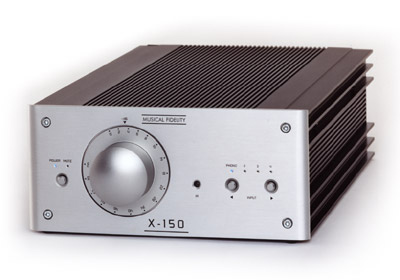 Musical Fidelity X-150 Integrated Amplifiers


75 watts per channel into 8 Ohms.

Doubling to 150 watts into 4 Ohms.

75 Amps of peak current delivery.

0.01% distortion.

Highly linear +/- 0.5db 20Hz - 20kHz response.

Launched as a direct rival to Naim's Nait 5 integrated, this is one of the many quirky but charming products Musical Fidelity has produced over the years. It was a beautiful little half-width integrated – the company has regularly toyed with this format but always seems to return to full-width format – making a styling feature out of its elegant, custom made aluminium extruded casework with integral heatsinking.
The £799 amplifier used a high current drive circuit derived from the Tri-Vista series, which put out a very respectable 80W RMS per channel in 8 ohms, with twice that claimed into 4 ohms and a high peak current (75 amps instantaneous unlimited peak). It had a good quality dual-gang ALPS volume potentiometer and toroidal power transformer. Amusingly, at the time Musical Fidelity's Antony Michaelson described the X-150 as a "manly" version of a Cyrus product; it certainly runs surprisingly warm even on idle, suggesting it may be biased slightly more to Class A than most Class AB amplifiers.
Ergonomically it's a pleasure to use; there are three switchable inputs with a fascia button that toggles through them, which works in conjunction with a blue LED. One input is MM phono, which was unusual then as it is now. The large, distinctively styled volume knob machined from aluminium billet makes the amplifier rather fun to operate. Round the back is the usual complement of RCA phono inputs and loudspeaker binding posts.
Sonically the X-150 is a classic, clean sounding mid-market solid-state amplifier, with an ever so slightly warm tonal balance that still manages to have taut and accurate timing. At high frequencies, it's fractionally softer than rivals like the Naim Nait and lacks some bite, but has a fuller and more gutsy bass; it is never less than fast, propulsive and rhythmical with a real zeal to convey a song's dynamic accenting. It doesn't want for grip or control. It absolute terms it's a little hazy in its portrayal of low-level detail, and depth perspective isn't great either.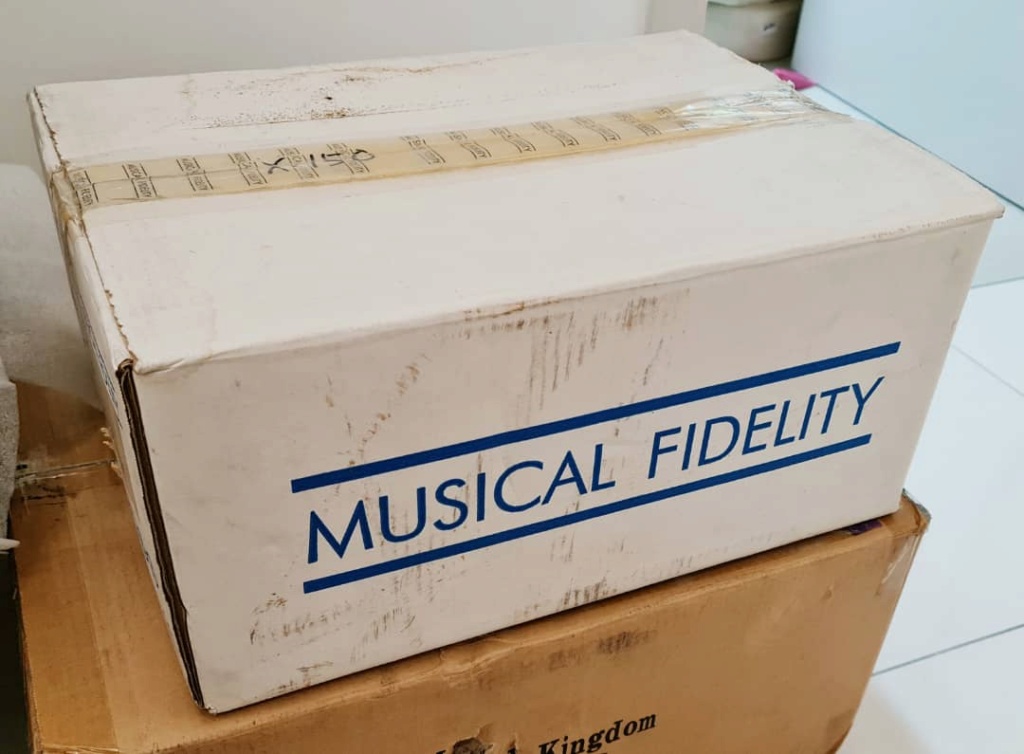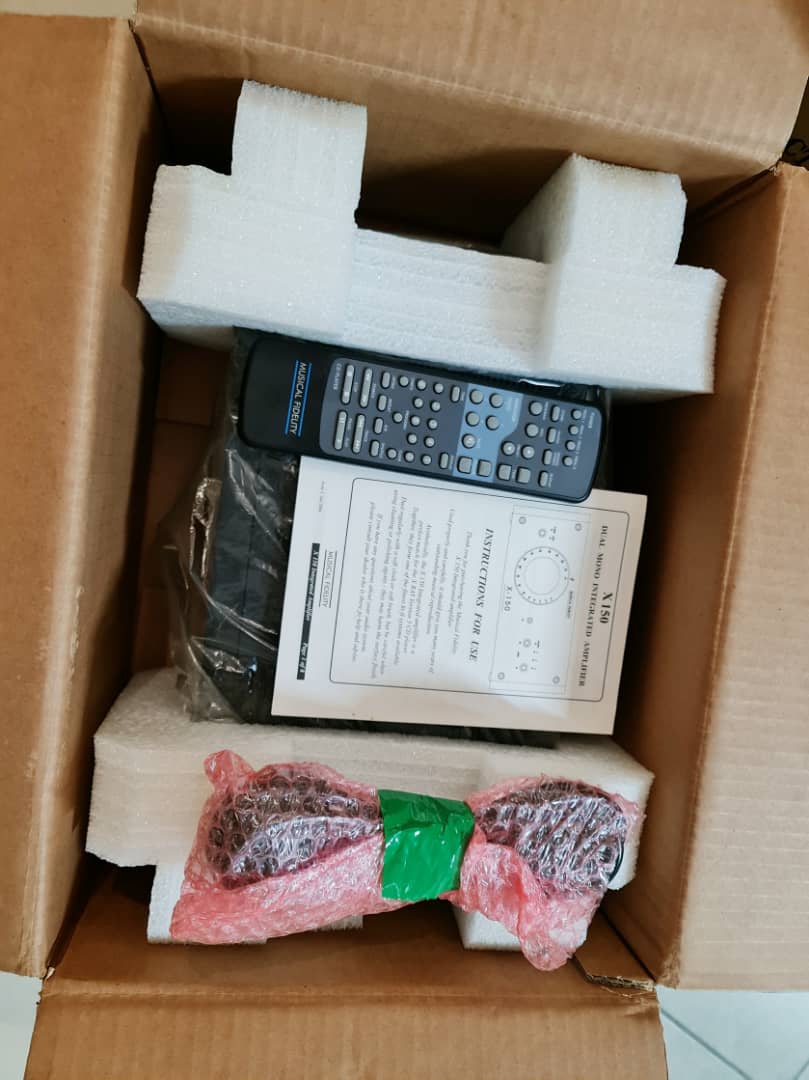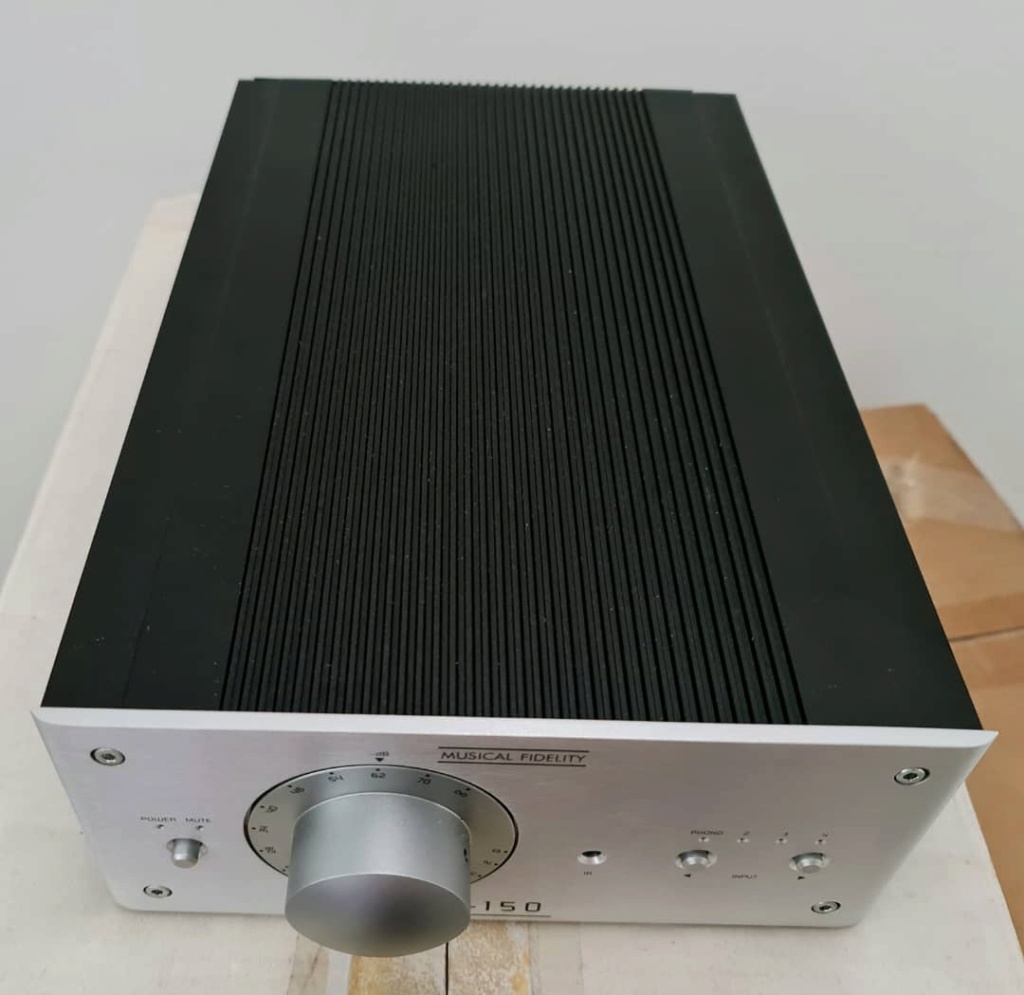 Website:
http://www.audioreview.com/product/amplification/integrated-amplifiers/musical-fidelity/x-150.html
https://positive-feedback.com/Issue19/mfx150.htm
VIEW ALL MY OTHER STUFFS BY CLICKING BELOW:https://my.carousell.com/hifijunction/https://my.carousell.com/hifijunction/https://my.carousell.com/hifijunction/
Thank you
---
Permissions in this forum:
You
cannot
reply to topics in this forum