Item: Shunyata Research Hydra Model 2 Power Distribution (Made In USA)
Condition: 8.5/10. Item is in mint condition. No dents or scratches. Comes with original box and packaging.
Price:  SOLD or swap/topup
Contact: 012-3816611
Click here to Whatsapp: 
http://wasap.my/60123816611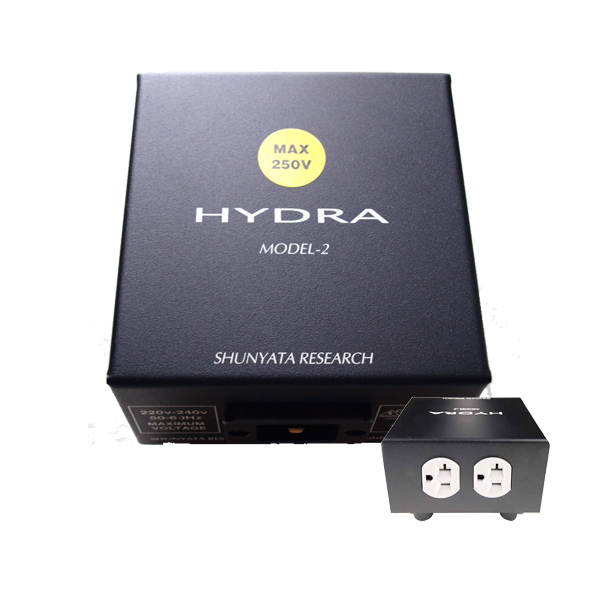 Product Descriptions
The Hydra Model-2 will perform its high-current power distribution and noise-reducing functions with any type of electronics and can be partnered with one of five different Power Snakes power cords-- to match any application and budget. The sophisticated Trident Defense System provides noise-reduction with Shunyata's best six-element Venom filter array. These proprietary filters protect and isolate — without current limiting or manipulation.
The Hydra Model-2's extremely high current capability and two-outlet size make it an ideal choice for mono-amplifiers and electronics that are remotely placed from the main system, such as video projectors, video monitors, phono-electronics, recording equipment, powered speakers etc.
Common to all Hydra models, is the Model-6's 20-amp inlet connector, allowing each system and budget to dictate which of the five Power Snakes Pacesetter power cords will be ideal in a given application.
Specification
Shunyata Model-2


2 cryogenically treated Venom silver outlets


2400 watts @ 20amps continuous


Surge protection (10,000A)


Shunyata Venom noise filter


Silver/Teflon wiring


 20A IEC inlet


All metal chassis


Website:
http://www.soundstagenetwork.com/surrounded/surrounded200405.htm
VIEW ALL MY OTHER STUFFS BY CLICKING BELOW:https://my.carousell.com/hifijunction/https://my.carousell.com/hifijunction/https://my.carousell.com/hifijunction/
Thank you
Last edited by raymond88 on Sat Mar 20, 2021 6:39 pm; edited 2 times in total
---
Permissions in this forum:
You
cannot
reply to topics in this forum