Item: Shunyata Research Python Zi-Tron Power Cable 20A - 1.73m
Condition: 8.5/10. Item is in excellent condition. Like new. 
Price: RM3600 or swap/topup
Contact: 012-3816611
Click here to Whatsapp: 
http://wasap.my/60123816611
Python ZiTron Power Cables
        -The Absolute Sound 2013 Editors' Choice
-The Absolute Sound 2014 Editors' Choice
Description:
Shunyata Python: Reference Power without the Reference Price Tag
The ZiTron Python power cable incorporates one of Shunyata's most recent innovations, VTX (hollow-core wire geometry) conductors. For almost any system no matter how complex, demanding or expensive, the ZiTron Python is an ideal power-counterpart. ZiTron technology exudes a profound impact on measurable and subjective performance. Based on Shunyata's own critical testing and comparison, the Python outperforms almost any power cord at any price on virtually any component. If there were ever a power cord that deserves to be termed "state-of-the-art," the ZiTron Python is that cable.
Any true reference power cord model should be flexible, easy to place and capable of making profound audible and visual improvements to recording, film, sound or music systems. The ZiTron Python does that and more. The most effective use of the ZiTron Python is to apply one to a source, amplifier or power distributor. Once the signature improvement of any ZiTron power cord model is realized, adding another effectively enhance the technology's effect as it is by its nature, cumulative. The Python possesses massive nine-gauge conductors to make it the perfect match for any high-current amp but also has the noise-isolating capability make it an ideal complement to the world's finest source or recording systems. The Python has effectively brought down the cost of state-of-the-art through a scientifically proven technology.
Shunyata CopCon Connectors
Python and Anaconda Zi-tron conductors are so large they wouldn't fit in any of the AC connectors Shunyata could source. So Shunyata forced to engineer new connectors able to handle the extra girth. These new CopCon connectors are machined from pure copper billet then coated with an extremely thin layer of nickel to protect against corrosion and wear with no sonic compromise.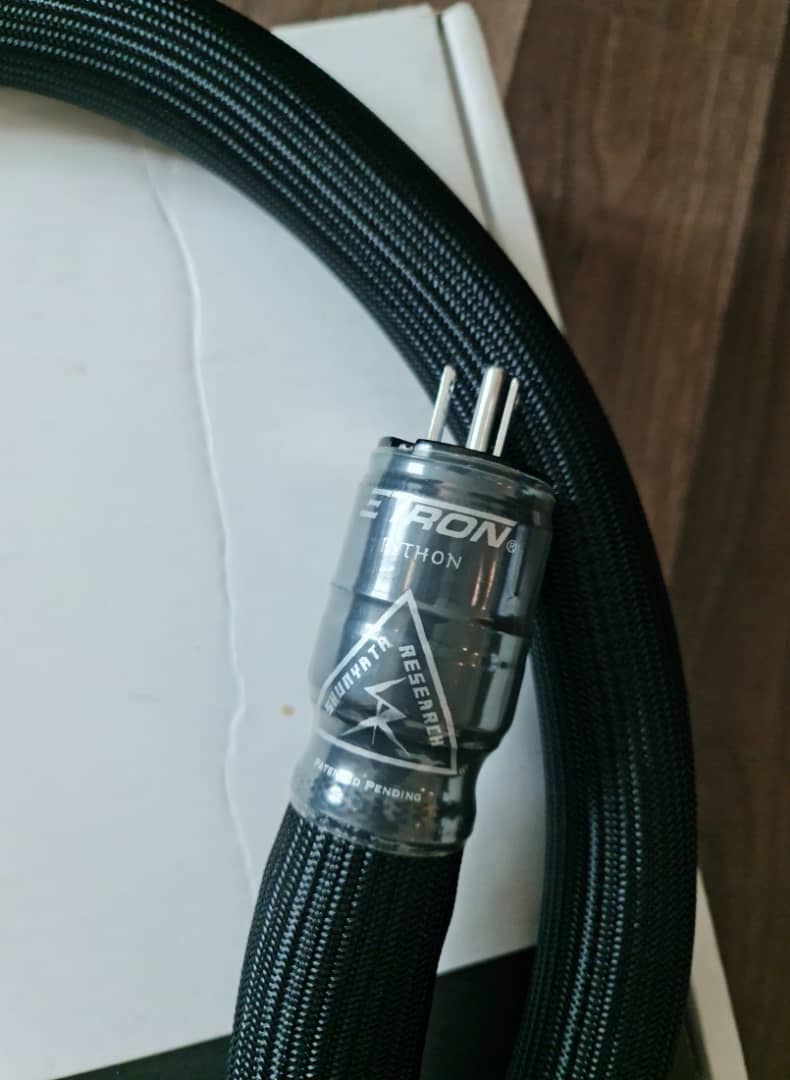 Website:
https://www.musicdirect.com/cables/shunyata-python-zitron-power-cable
http://www.audiodrom.net/en/special-edition-reviews/60-shunyata-python-zi-tron
VIEW ALL MY OTHER STUFFS BY CLICKING BELOW:https://my.carousell.com/hifijunction/https://my.carousell.com/hifijunction/https://my.carousell.com/hifijunction/
Thank you
---
Permissions in this forum:
You
cannot
reply to topics in this forum