Item: Conrad Johnson MV-125 Tube Power Amplifier
This is a superlative Conrad Johnson amplifier and very rare to find. One of the most musical amplifiers ever made by the firm. The epitome of smoothness.
Condition: 8.5/10. Item is in excellent condition. 
Price: 
RM9600
 RM8300 or swap/topup
Contact: 012-3816611
Click here to Whatsapp: 
http://wasap.my/60123816611
The MV125 vacuum tube power amplifier superseded the MV100. It was designed for audiophiles who had larger than average power requirements or less efficient speaker systems. The MV125 delivered 125 watts per channel using two pair of 6550 output tubes per channel. This amp debuted conrad-johnson's trans-spectral output transformer design – a specifications for intricately interleaved windings that theoretically is capable of unlimited bandwidth, and in fact increased small signal bandwidth by several-fold. This design was later implemented in the Premier Eight, Eleven, and Twelve power amplifiers. Also in common with these later models, the MV125 used polypropylene capacitors for the main power supply reservoir.
Features:
• one pair of inputs
• two plate fuses
• power switch
Specifications:
• Stereo 125 watts per channel, RMS, at 4, 8, or16 ohms with both channels driven from 30Hz to 15kHz Input Sensitivity: 0.88 volts
• Frequency Response: 20Hz to more than 20kHz , +0, -.5dB
• Hum & Noise: 96 dB below rated power
• Dimensions: 19W | 8.75H | 20.5D inches
• Weight: 80 lbs.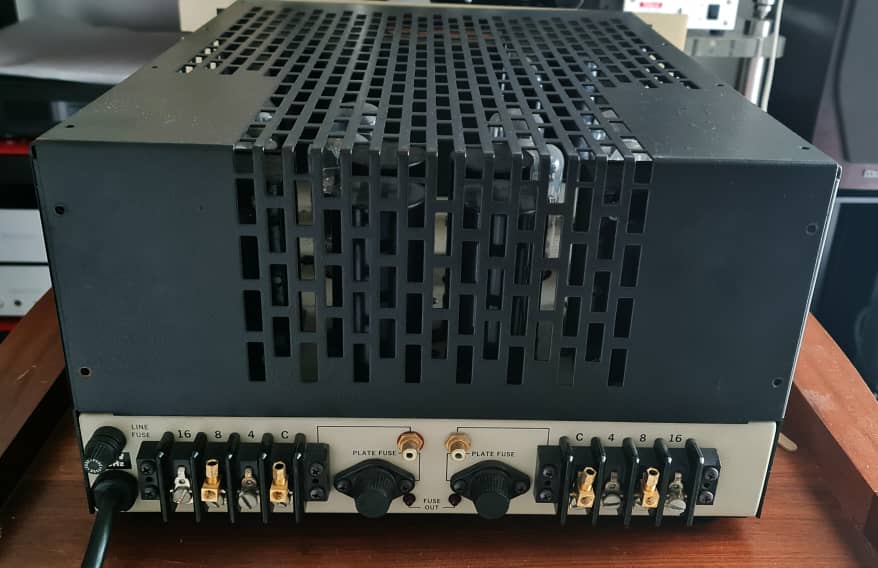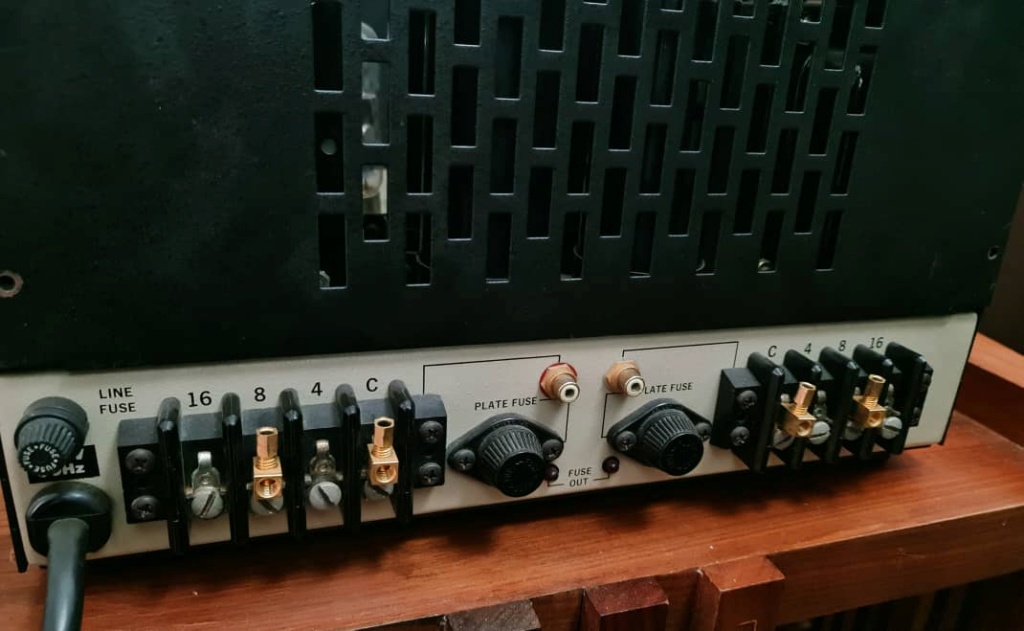 Website:
https://www.hifilink.fr/annonces-occasion/voir-les-annonces/86459/mv125-15-12/
https://www.usaudiomart.com/details/649677640-conrad-johnson-mv-125-all-tube-power-amplifier/
https://www.audioasylum.com/cgi/t.mpl?f=amp&m=72410
https://conradjohnson.com/owners-manuals/mv125man.pdf
VIEW ALL MY OTHER STUFFS BY CLICKING BELOW:https://my.carousell.com/hifijunction/https://my.carousell.com/hifijunction/https://my.carousell.com/hifijunction/
Thank you
---
Permissions in this forum:
You
cannot
reply to topics in this forum