Item: Audio Flight TWO Integrated Amplifier
Condition: 8.5/10. Item is in EXCELLENT condition. No dent or scratches. Comes with original remote control and original box.
Price:  SOLD or swap/topup
Retail Price: $5700 USD
Contact: 012-3816611
Click here to Whatsapp: 
http://wasap.my/60123816611
Description :
The Audia Flight Two integrated amplifier is a combination of Audia Flight's superb design of the preamp and power amplifier in one chassis. The Audia Flight Two offers all of the sonic benefits of the Audia Flight separates in one space saving cabinet with an optimal internal interface and a reduced need for interconnects. Two 100Wrms high bias amplifiers with 520VA toroidal transformer, dual mono design, the current feedback and preamp section employs an input buffer for a stunning sonic picture and a truly high-end system. When put to test, the Flight Two's ability to retrieve and lay out a soundstage is one of its strong suits. Its ability to map a soundstage is razor sharp and the retrieval of minute detail is very good. The music track opens with the producer arranging the brass section for the opening of the song. Each horn has its own space on the soundstage, and the depths of the voices are reproduced and laid out within the space in very realistic proportions. At reference volume levels, the extreme highs of the horns can push the limits of a tweeter and the listener. While the Audia Flight Two sounds mostly neutral, it was a bit warmer than dead neutral. The Audia Flight Two also seems to be as gutsy in the bass. The punch of the kick drum is very tight, providing great impact. Each drumstroke that draws the listener's attention explodes within the recording space. The Flight Two properly reproduces not only the weight and impact of each stroke, but its presence in the recording venue as well. It also captures plenty of ambient cues. It's often the little things in recordings that end up meaning the most to the listener. The Audia Flight Two is capable of retrieving such details. While the Audia Flight Two isn't the most powerful amplifier, the sound never seems to run out of steam in the lowest octave. The Two exerts great control over speakers like the Rockport Miras, particularly in the bass. The Audia Flight is capable of handling such extremes without losing its composure.


Specifications :

Power Output.........................................100w/c @ 8 ohm
                    .........................................180w/c @ 4 ohm
Amplifier Stage Gain...............................26dB
Frequency Response(1W rms -3dB).........3Hz - 500kHz
Slew Rate on 8 ohm................................>180V/uS
THD.......................................................<0.05%
S/N Ratio...............................................95dB
Input Impedance 680pF...........................Unbalanced 51 Kohm
Balanced................................................23Kohm
Power Consumption................................100W, 570W Max
Dimensions(w x d x h).............................42.5 x 47 x 11 cm
Weight...................................................20kg
Miscellaneous :

Matching................................................Audia Flight CD2 CD Player
XLR Input...............................................Yes
Remote..................................................Yes
Made in..................................................Italy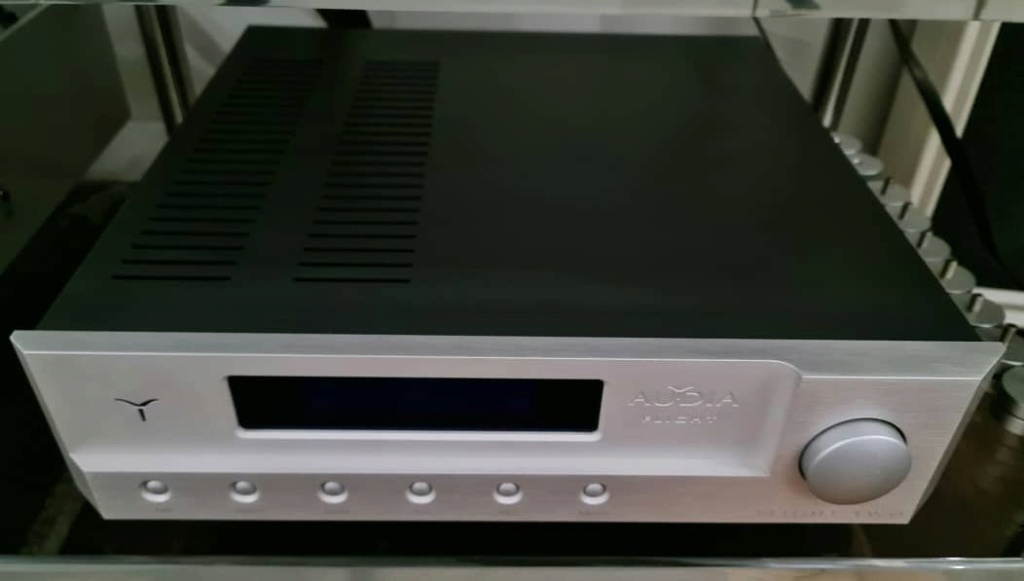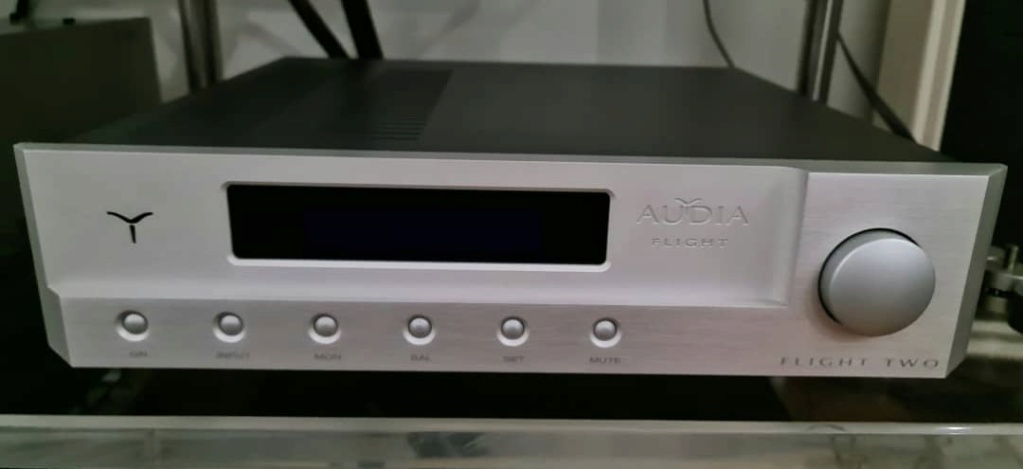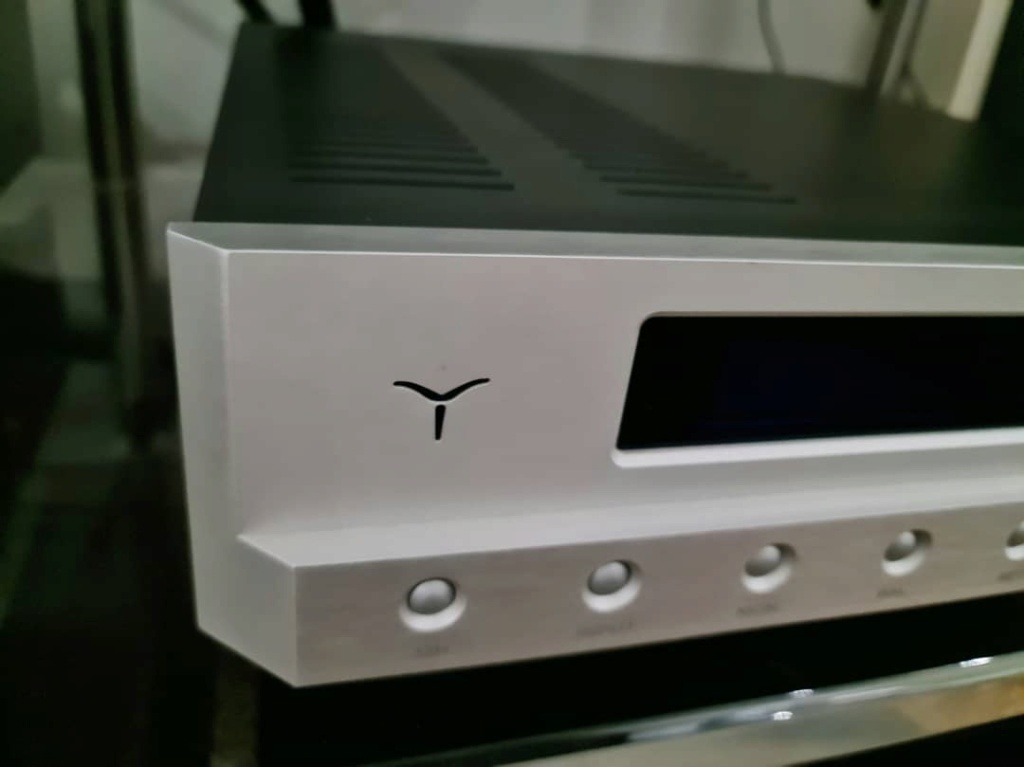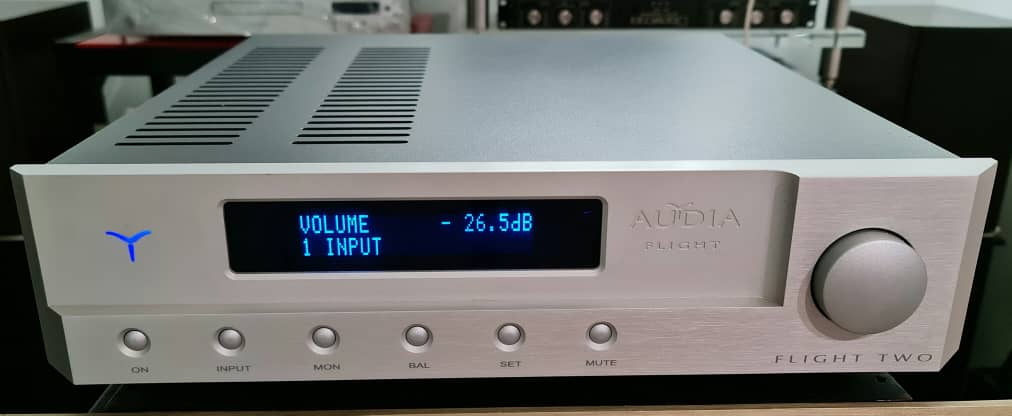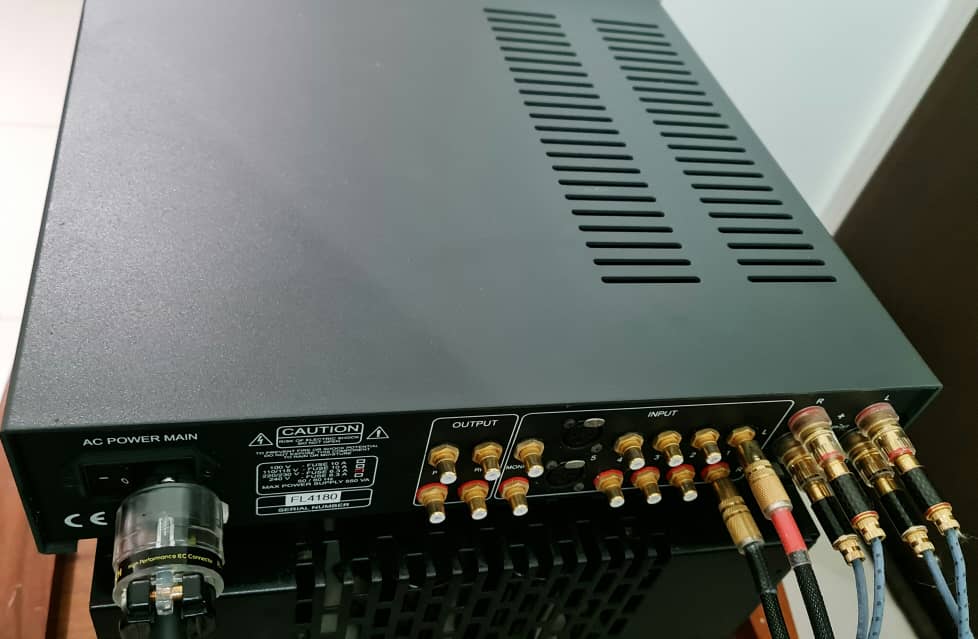 Website:
http://www.listeninn.com/product/407001-11165/Integrated+Amplifier/Audia+Flight+Two
https://www.soundstagehifi.com/index.php/equipment-reviews/175-audia-flight-two-integrated-amplifier
VIEW ALL MY OTHER STUFFS BY CLICKING BELOW:https://my.carousell.com/hifijunction/https://my.carousell.com/hifijunction/https://my.carousell.com/hifijunction/
Thank you
Last edited by raymond88 on Fri Mar 12, 2021 11:20 am; edited 1 time in total
---
Permissions in this forum:
You
cannot
reply to topics in this forum