Item: ATI AT1502 2-Channel Power Amplifier
This amplifier can be switched to run in bridged mode and will produce 450 watts/channel each. These amplifiers have a damping factor of 1000! 
Suitable for both home theatre and hifi
Output : 2 x 150 wpc  @ 8 ohms, 
             1 x 450 wpc @ 8 ohms
  Made : In USA
Weight : 19 kg
"ATI (Amplifier Technology Inc.) is a California company that is said to have been in the amplifier business for 30 years, perhaps like Canada's Bryston in the U.S. until recently, a well kept secret for much of that period. The ATI principals, designer Morris Kessler and partner Mike Pontelle, both come from SAE"
Condition: 8/10. Item is in very good working condition. No dents or scratches. Very nice sounding amp. With smooth & liquid midrange, extended highs and deep bass.
Price:
RM2500
RM2300 or swap/topup
Contact: 012-3816611
Click here to Whatsapp: 
http://wasap.my/60123816611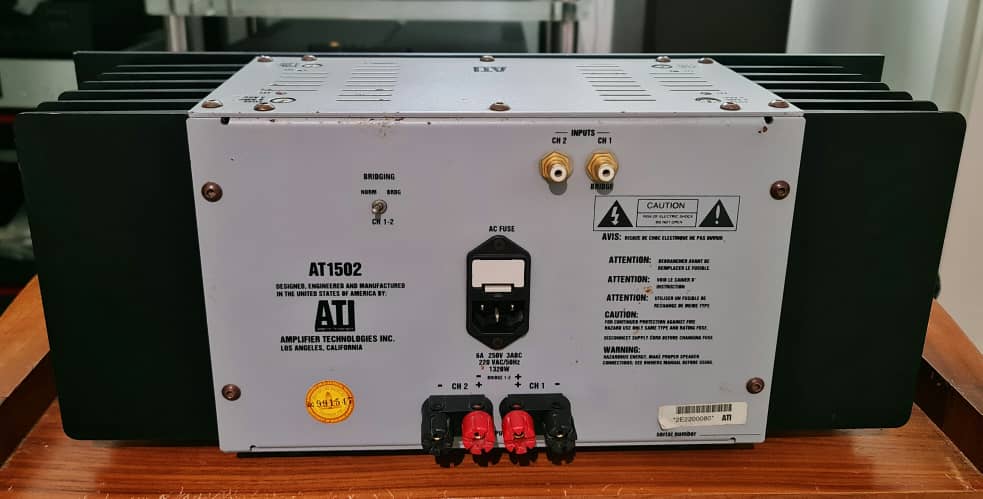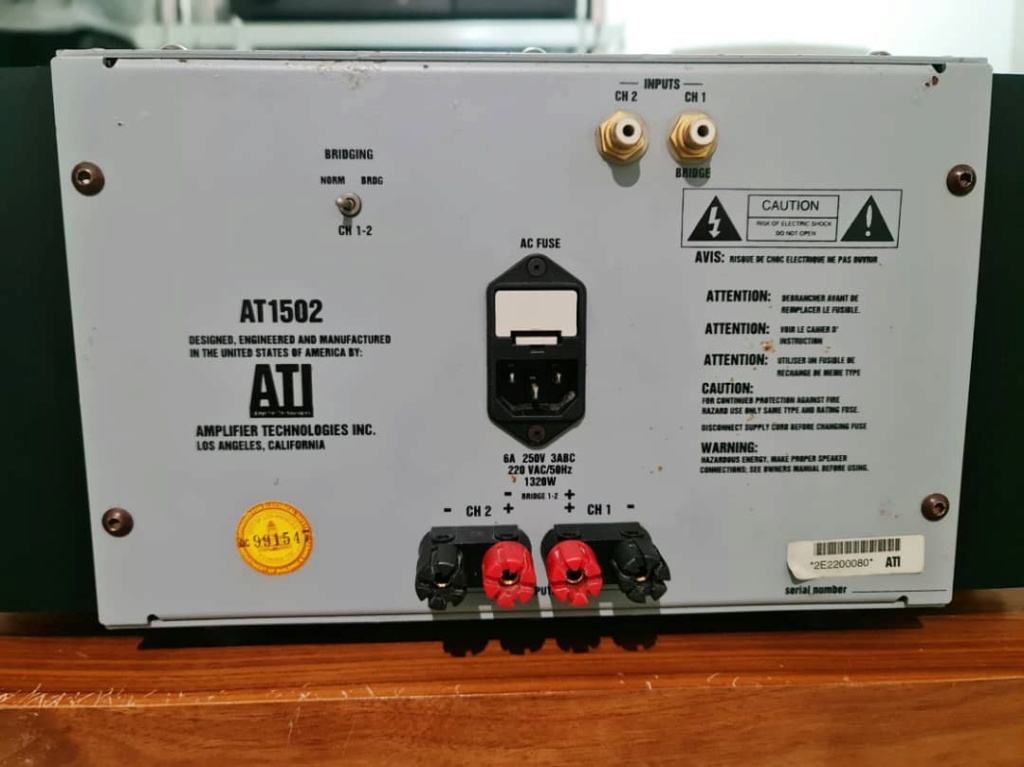 Specificiations:
•150W/8 Ohms, 225W/4 Ohms, 450W/8 Ohms bridged
•Damping Factor: >=1000 (3Hz-50KHz)
•300 square inches of heat sinks
•108,000 microfarad capacitors
•Mil spec circuit boards
•13-guage steel chassis; gold-plated terminals.
•Weight: 40 lbs
Website:
http://www.audioreview.com/product/amplification/amplifiers/ati-audio/at1502.html
VIEW ALL MY OTHER STUFFS BY CLICKING BELOW:https://my.carousell.com/hifijunction/https://my.carousell.com/hifijunction/https://my.carousell.com/hifijunction/
Thank you
Last edited by raymond88 on Wed Mar 17, 2021 10:31 pm; edited 2 times in total
---
Permissions in this forum:
You
cannot
reply to topics in this forum