7.2.4 outputs

Balanced XLR outputs

Dolby Atmos, DTS:X, DTS Virtual:X, IMAX Enhanced

Dirac Live room correction (Mic included)

Lexicon's Logic7 Immersion natural sound upmixer

4K Ultra HD, HDR, Dolby Vision

Spotify Connect

Cirrus CS42528 audiophile DAC

Independent volume control of sub outputs

Everything you need – DONE RIGHT
Lexicon MC-10 is designed ensuring the most important components of a premium AV system are executed with maximum effectiveness.
It takes your private cinema experience to new heights, RV-6 delivers a sensory rich experience.
Lexicon's iconic industrial design exudes luxury.
Sturdy 2" aluminum knob performs volume control and data entry with a smooth and steady feel while the geometric button array, keeps the lines clean and functionality simple.
Lexicon's Grammy-winning pedigree is evident in the proprietary Logic7 Immersion
(L7i) upmixer.
32-character dot matrix display and iconic Lexicon logo enhance the aluminum front panel and instill a sense of solidity.
*Superflous connections and features were eliminated
*Resources focused to maintain best in class audio and video signal integrity and processing
*Uncompromised balanced XLR and single ended RCA analog outputs which can be used concurrently
*Video and audio stages are designed for current and upcoming technologies.
*HDMI2.0a with HDCP2.2 4K Ultra HD and 3D, HDR, Dolby Vision compatibility.
Audiophile Quality
*Lexicon MC-10 leverages the 24bit/192k Cirrus CS42528 to acheive a 114dB dynamic range and total harmonic distortion under 100dB for A/D and D/A conversion.
*All the analog circuitry on the input and output stages, are optimized for unequalled dynamic range, ultra-low distortion, and unmatched audio clarity.
-Lexicon has a rich history in professional digital audio processing
-Lexicon products are found in the vast majority of world class recording studios.
-Designed by Lexicon research scientists and engineers, Logic 7 Immersion provides a musical listening experience that will make you feel like you are in the concert hall, the studio with the musicians, or in the scene with the characters.
-This is subtlety achieved without the sense of psycho-acoustic processing or effects.
11.1 decoding, 7.2.4 outputs
Dolby Atoms, DTS:X
IMAX Enhanced
DTS Virtual:X
Audiophile grade 24Bit/192kHz DAC (Cirrus CS42528)
Balanced XLR Outputs
Independent volume control of sub outputs
Dirac Live for Lexicon room equalization
Exceptional dynamics and low distortion ensure pristine sound
Harman proprieary Logic 7 Immersion upmixer for rich and natural 3D sound
7x HDMI Inputs
3x HDMI Outputs, ARC
Flexible configuration
Spotify Connect
Zone2 with audio and 4K video
IR, RS232, Ethernet control
Triggers and power option
Lexicon AV control app (Android or IOS device)
"With the MC-10, and my current system, the presentation has taken a whole step up. I can follow each instrument and vocalist in the ensemble, rather than them coming in only to be drowned out as the focus shifts. VERY enjoyable."
Dimension: W433 x D425 x H171 mm
Weight: 10.25kg
Comes with calibration microphone, remote control, mains lead, batteries, manual, DAB/FM aerial.
Price:  RM18,500

(Includes setting up and Dirac calibration service

)



* 5 Years local warranty *

Welcome for audition.
Subang Jaya ss14Contact 012 6116917[You must be registered and logged in to see this link.]
[You must be registered and logged in to see this link.]
These are going new homes. Lexicon RV-6, RV-9 Immersive Surround Sound AV Receivers.
11.2 pre outs
Most powerful amp in its class
7-Channel class A/B amplifier (RV-6); class G amplifier (RV-9)
90W/Ch, with all 7-Ch driven (RV-6)
110W/Ch, with all 7-Ch driven (RV-9)
Dirac Live room correction (Mic included)
4K Ultra HD, HDR, Dolby Vision
Dolby Atmos, DTS:X, DTS Virtual:X, IMAX Enhanced
Spotify Connect
Cirrus CS42528 audiophile DAC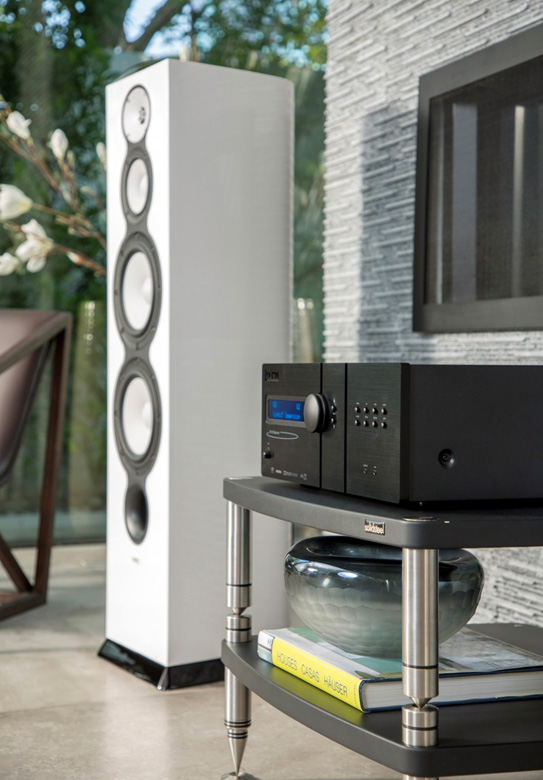 "With the Lexicon RV-6, RV-9 receivers, home cinema owners have a powerful sound machine at their disposal that turns music and film into an exhilarating experience.
The Dirac Live calibration works splendidly and delivers excellent results.
Lexicons Logic 7 Immersion also works very well and inspires with a lively, spatial multi-channel performance.
These AV receivers are absolute highlights!"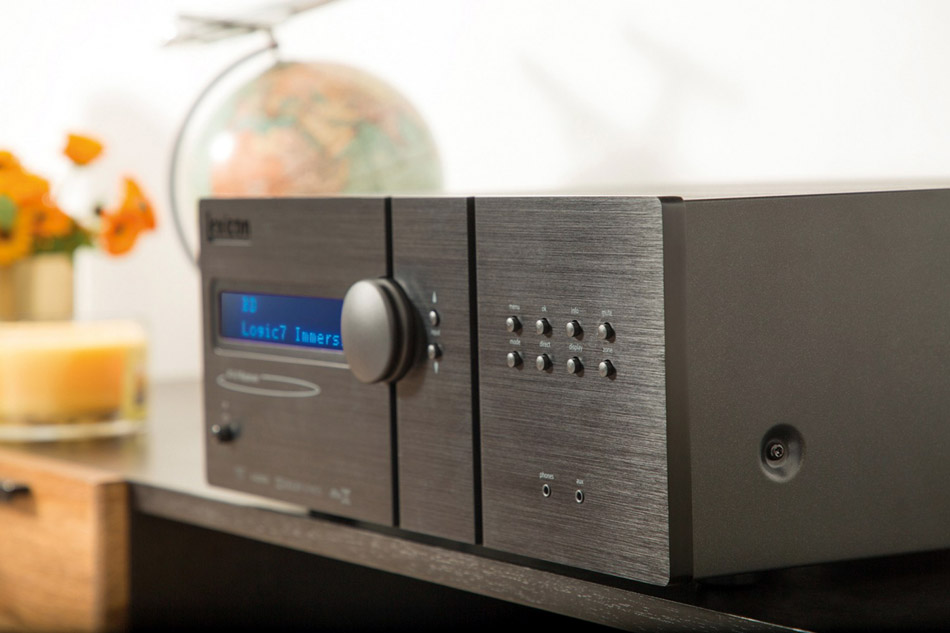 Lexicon RV-6, RV-9 合并环绕声功放
7.2声道功率放大,具备11.2声道输出
Ultra HD 4K影像、Dolby Vision HDR高动态译码
Dolby Atmos与DTS:X天空声道格式
加上精心打造的A/B类; G类扩大电路,让您享受极致的天空声道环绕系统。
"Lexicon在专业数字音频处理方面有着丰富的历史,在大多数世界级的录音室都能找到,"
内部搭载Cirrus CS42528 DAC芯片,数字音频译码可支持至24bit /192KHz,并藉由其优异的性能传达失真极低、动态极高的声音表现。
Lexicon独家开发的「Logic7 Immersion」数字混音功能,能透过算法将影片中原有声道的空间音讯分析而出,透过高空声道传送而出,增加临场感以及堂音效果。
Welcome to experience @ Subang Jaya SS14. Chong 0126116917
---
Permissions in this forum:
You
cannot
reply to topics in this forum