Esoteric S-02 Stereo Power Amplifier Made In Japan
Brand
New. 
Now Selling At RM89,999.
 Free Shipping Within West Malaysia.
S-02
Stereo Power Amplifier
Representing the next generation in a proud lineage of audio excellence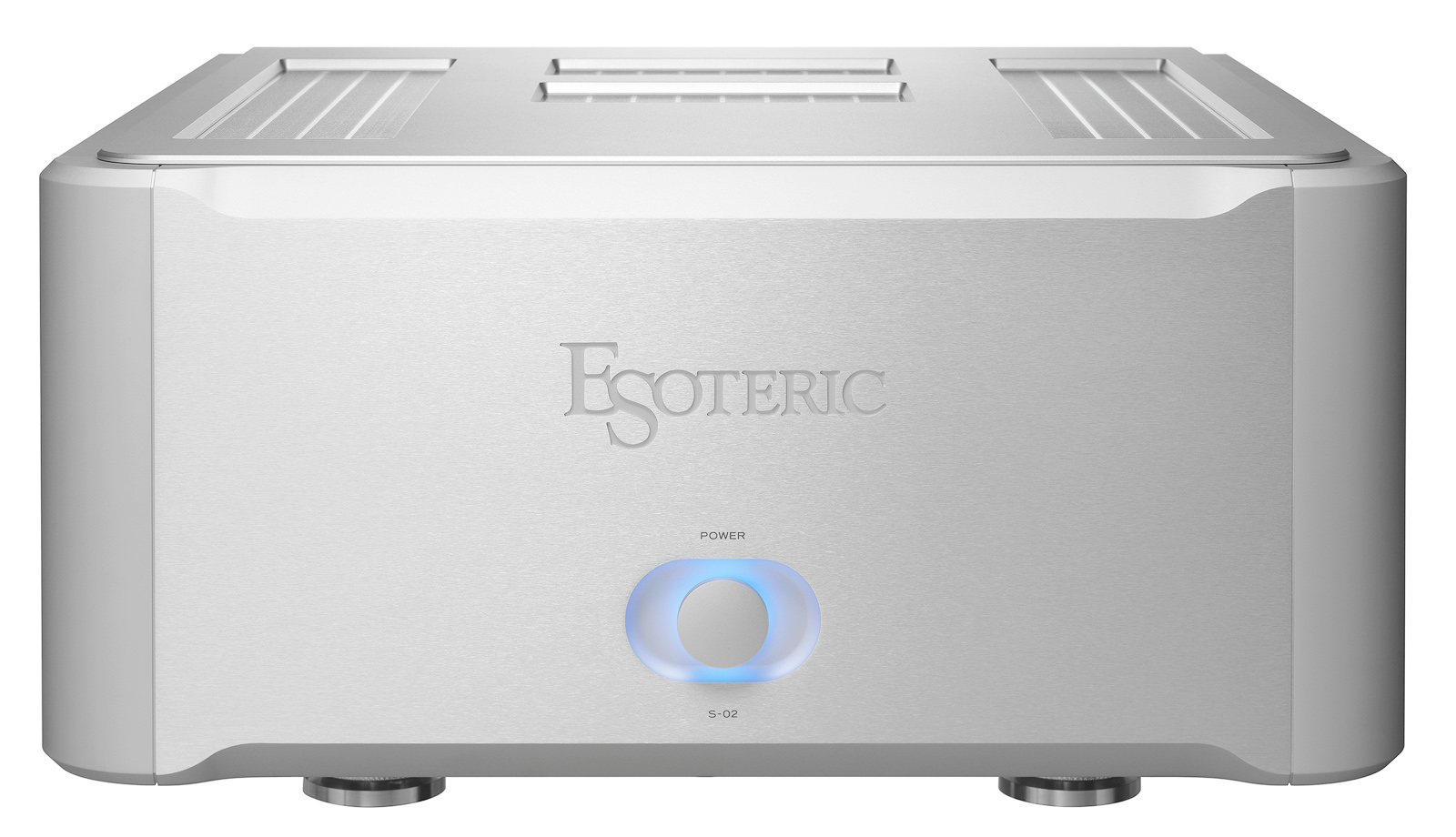 Grandios Lineage
Representing the next generation in a proud lineage of audio excellence, the S-02 Stereo Poweramplifier and its matching Stereo Preamplifier C-02X feature state-of-the-art circuitry in a discrete dual mono configuration that dramatically conveys all the power and energy of music. Assembled one at a time in ESOTERIS's Tokyo factory and incorporating all the knowledge and technology of the flagship Grandioso line, these two new models accentuate the refined qualities of audio reporduction with expert draftsmanship and handmade precision.
Proudly taking its place as a new reference boasting Grandioso lineage, the S-02 utilizes the know-how and technology employed in Esoteric's premier monoblock M1 and stereo S1 power amplifiers to offer generous power and exceptional dynamics that propel musical crescendos to breathtaking heights. The S-02's outstanding performance and unsurpassed clarity allow the listener not only to hear the music, but also to feel the music, by helping to reproduce the emotion that is the essence of an involving musical experience.
代表著卓越音頻系譜的下一代,C-02X立體聲前級擴大機與S-02立體聲後級擴大機,分離的雙單聲道結構搭配頂級電路,豐沛地傳遞音樂所有的力量與能量。
於Esoteric東京工廠中一次一套精緻組裝,採用Grandioso旗艦系列所有知識與科技,兩個全新型號透過專業工藝與手工製作的精準度,讓淬鍊的音頻再生品質更加突出。
自豪地作為Grandioso系譜中的全新參考,S-02採用Esoteric頂級後級擴大機 M1與立體聲後級擴大機S1的know-how及科技,供應充沛的電源與優異的動態範圍,將漸強的音樂推展至令人驚嘆的高度。情感是音樂體驗的精髓,S-02傑出的性能與非凡的純淨重現了情感,讓聆聽者不僅是聆聽音樂,同時亦感受了音樂
The Sound of Life Unleashed
– High Power Creates Spaciousness and Dynamism
The indescribable feeling of spaciousness that comes when sound is truly unleashed and the sense that the music you're hearing is truly live, can only be generated by amplifiers that offer abundant power to properly drive the loudspeakers. Esoteric's amplifiers use the finest components and massive power supplies to achieve the high output power this demands. Faithfully incorporating the design philosophy of our Monoblock M1 amplifier, the new S-02 sets free every nuance of sound, and imparts to music all the vibrancy and richness of life. 
解放音樂的生命─高功率創造空間感與動態感
聲音完全被解放時,會產生言語無法形容的空間感。聆聽音樂時就如同親臨現場,僅有產生豐沛電源的擴大機才能夠適當地驅動喇叭。Esoteric的擴大機採用精良的零件,其充沛的電源供應能夠達到高電源輸出的嚴苛需求,忠實地加入Monoblock M1擴大機的設計理念,全新的S-02將聲音的每個細微變化都解放了,給予音樂全部的活力與豐富的生命力。
Exceptional Power Linearity for Outstanding Dynamics
Loudspeaker impedance can vary widely depending on the frequencies being reproduced. The fast attack of deep bass imposes demanding loads on an amplifier, requiring not only continuous high power output, but also repeated bursts of peak power. Unless the amplifier's power supply is capable of consistently meeting these demands, musical dynamics will be compromised. The S-02's generous power supply capacity enables this nominally rated 145W into 8 ohms amplifier to deliver an impressive 580W into 2 ohms - a testament to the linearity of a power supply that faithfully reproduces the full spectrum of sound dynamics at all volume levels.
優異的線性電源能產生非凡的動態
喇叭的阻抗因為頻率的產生,可能會有很大的變化,沉重低音的快速衝擊,擴大機的負載也變得更重,因此不僅需要持續的高功率輸出,也需要充滿反覆爆發力的峰值功率。除非擴大機的電源供應能持續達到這樣的要求,否則音樂的動態將會被破壞。S-02充沛的電源供應容量,讓額定8歐姆145W擴大機傳遞令人印象深刻的2歐姆580W─證明線性電源供應能忠實地於不同音量重現音樂動態的完整頻譜。
Large-Capacity Custom Power Transformer
– The Heart of the Finest Power Amplifiers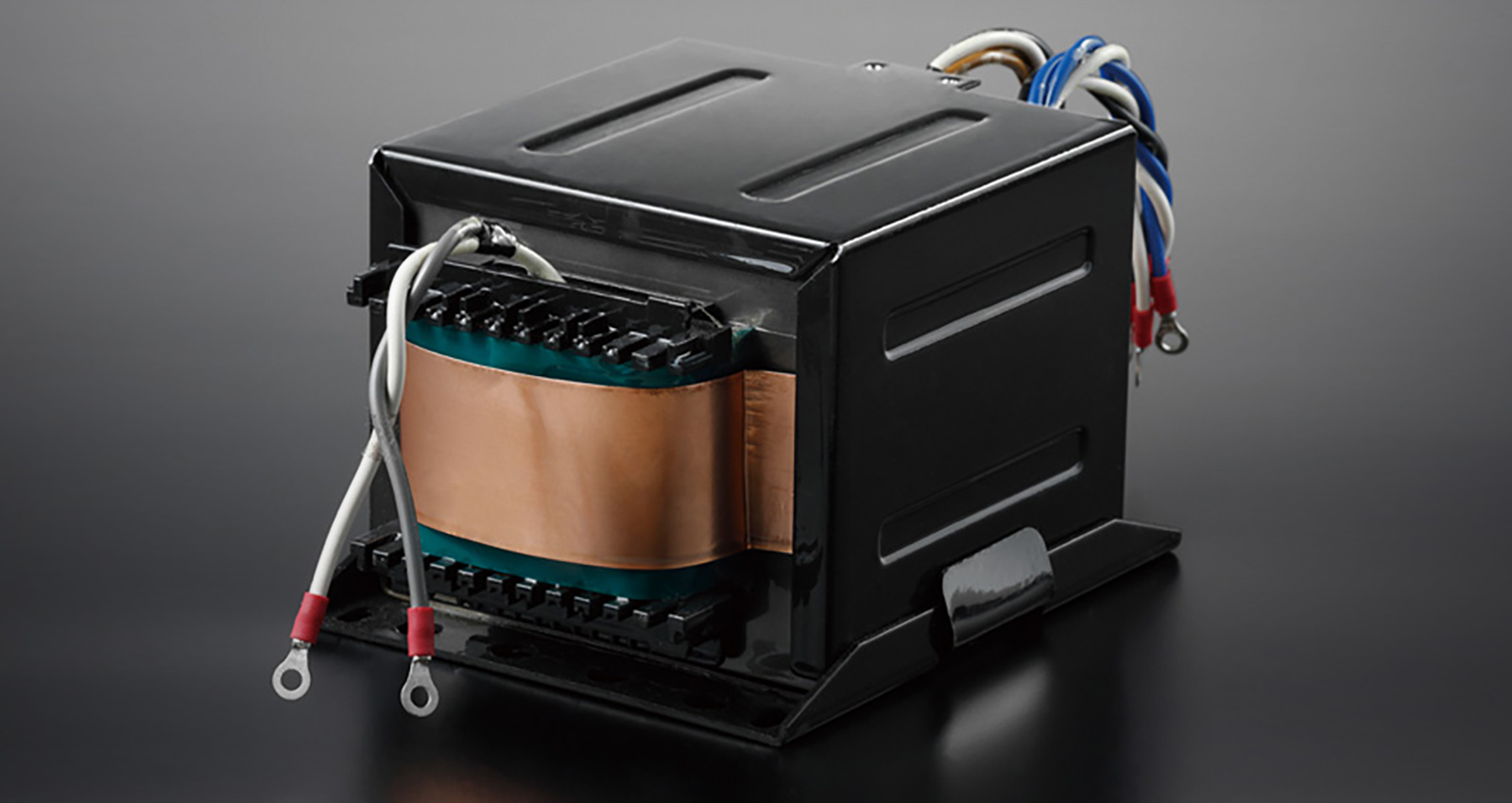 A robust power supply is critical to an amplifier's ability to deliver high power in a linear manner. This is especially true for the power transformer, so great attention was paid to the material selection, core size and even mounting of the S-02's custom-made EI-type power transformer. Popular among avid audiophiles, this transformer was selected for the full-bodied, high-quality bass it provides. To preserve sound purity, this large-core 940VA transformer features separate windings for left and right channels, and is securely mounted on a rigid, 5mm-thick steel base plate. Three parallel 4,700µF capacitors per channel shorten charge and discharge times, and provide a tighter, faster sound. Power supply wiring uses heavy-duty cables fitted with crimp terminals, which are tightly bolted together to reduce impedance to the lowest levels possible.
大容量客製化電源變壓器─優質後級擴大機的核心
穩定的電源供應,在擴大機以線性方式傳遞高功率能力中扮演舉足輕重的角色,特別是電源變壓器的部分。因此我們對於材料選擇、核心大小,甚至是S-02的客製化EI-type電源變壓器的裝置皆高度重視。由於其深沉、高品質的低音受到狂熱音響迷的歡迎,我們選用了EI-type變壓器。為保存聲音的純淨,大核心940VA變壓器於左右聲道採用分離線圈,穩固地置於5mm厚鋼製底盤。每聲道配備三組平行設置的4,700μF電容,縮短了充電與放電的時間,提供更緊密快速的聲音,電源部分的線材採用重型線材搭配壓接端子,透過緊密連接將阻抗最小化。
Breathtaking Speaker-Driving Power
Ensures Accurate Damping for Large Woofers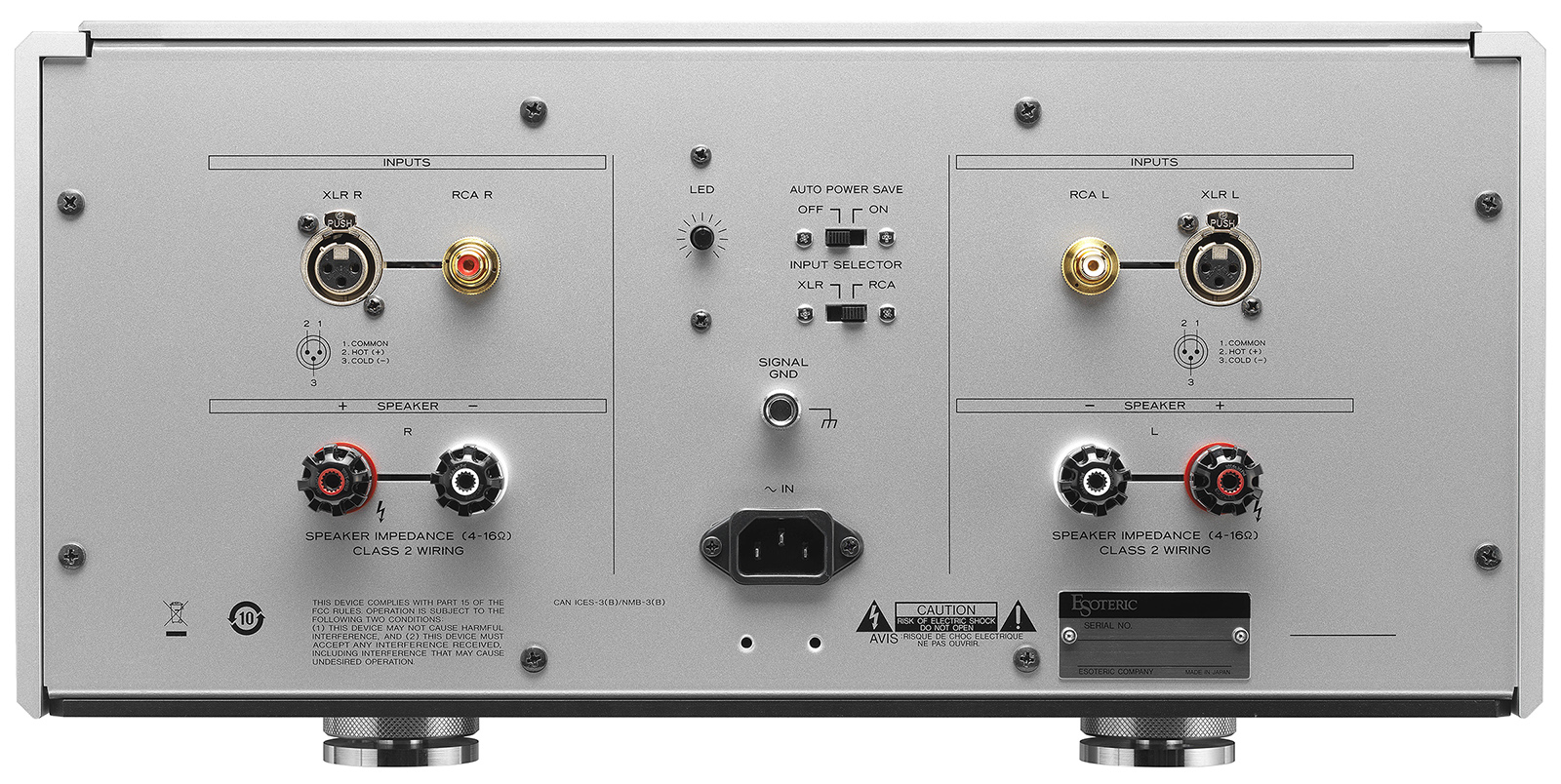 Optimizing the S-02's loudspeaker drive capability required reducing the output impedance to an absolute minimum. To achieve this, a total of nine bus bars were used for each channel, while the output coil was eliminated. Strenuous efforts were also made to simplify the circuit design and widen its range, resulting in an exceptional damping factor of 1,000, considered a guideline for woofer drive capability. Even large-diameter woofers are provided with accurate damping for precise sound reproduction, giving an expansive feel across a wide range that reaches to even the lowest frequencies.
令人驚豔的喇叭驅動能量
提供精準的阻尼至大型低音喇叭
優化S-02的喇叭驅動力需要將輸出阻抗降到最低,為達到這個目標,共九個匯流排用於每聲道並刪除輸出線圈。嘔心瀝血地投入電路設計的簡化並擴大其範圍,最終達到優異的1,000阻尼係數成果,作為低音驅動能力的指南。即使是大型低音,也可供應準確的阻尼以精準地再生音頻,在寬闊的範圍內帶來遼闊感,即使是最低的頻率也能重現。
Balanced Input Stage Configuration Enables High-Clarity Signal Amplification
The S-02's audio input signal enters through discrete balanced input buffer amplifiers and is relayed to the amplification stage by way of a balanced low-impedance signal path. An outstanding dynamic range is assured by clean, noise-free signal amplification that provides the fine sensitivity needed to reproduce nuanced gradations between musical crescendos and silence.
平衡輸入配置
擁有高清晰的訊號放大
S-02的音頻輸入訊號進到分離的輸入緩衝放大器,再透過平衡低阻抗的訊號通道傳送到放大級中,純淨無噪音的訊號放大確保傑出的動態範圍,提供了再生音樂漸強與寂靜之間細微變化所需要的優異靈敏度。
Large Bipolar LAPT Transistors Deliver 34 Amperes of Instantaneous Output Current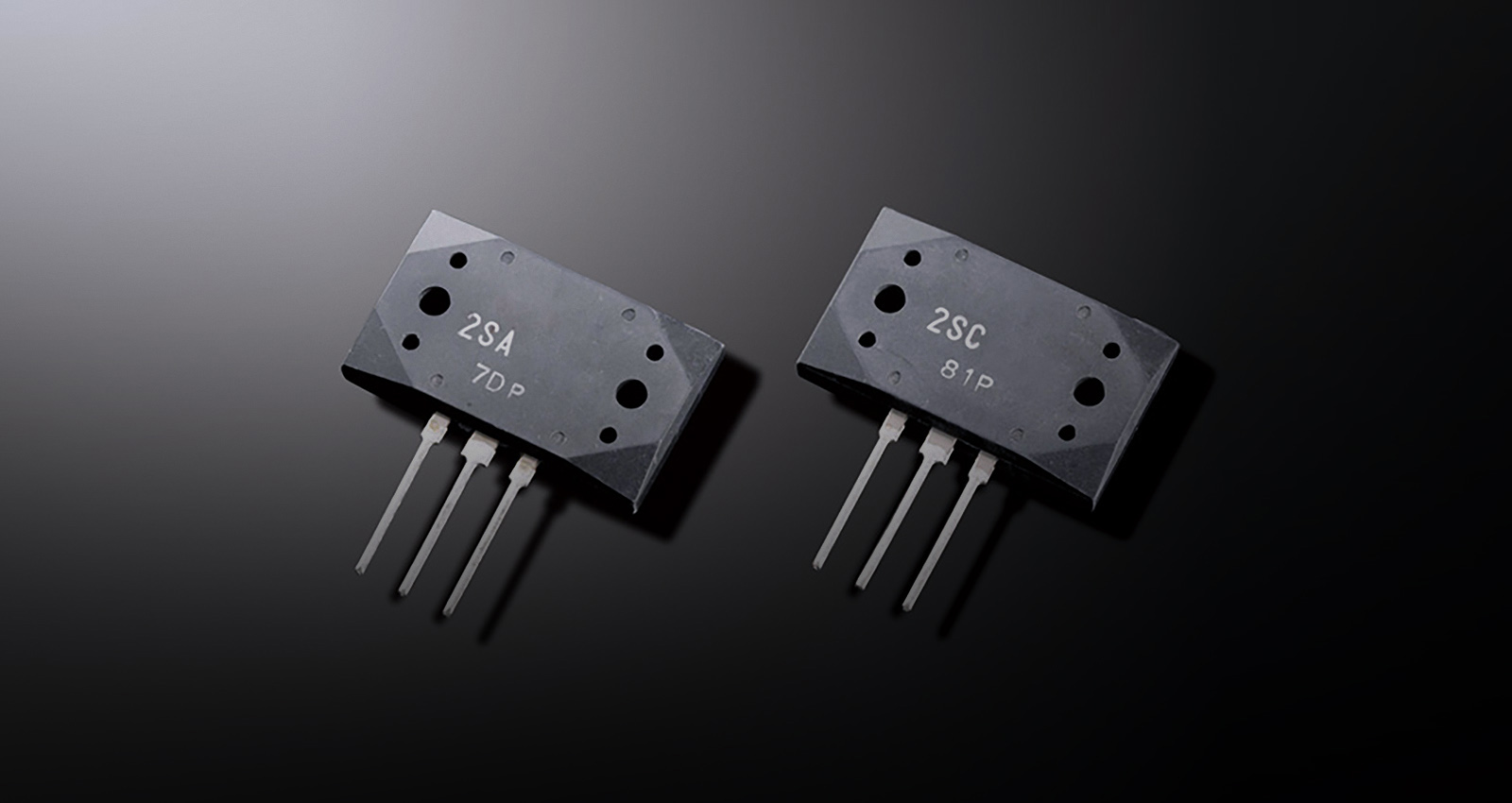 The S-02's large bipolar LAPT* transistors are twice the size of more commonly used power transistors. They also boast an exceptional continuous current capacity of 17 amps and an instantaneous peak capacity of 34 amps. In addition, they offer superior high-frequency characteristics that contribute to accurate reproduction of subtle tonal qualities.
* LAPT=Linear Amplified Power Transistor
大型雙極LAPT晶體 傳遞34安培瞬時輸出電流
S-02的大型雙極LAPT*晶體,為一般電源晶體的兩倍大,擁有優異的17 安培持續電流容量與34安培的瞬時峰值電容,此外,他們提供絕佳的高頻特性,能夠準確提供細微音質的再生。
*LAPT=Linear Amplified Power Transistor
3-Stage Darlington Circuit with 5 Parallel Push-Pull Configuration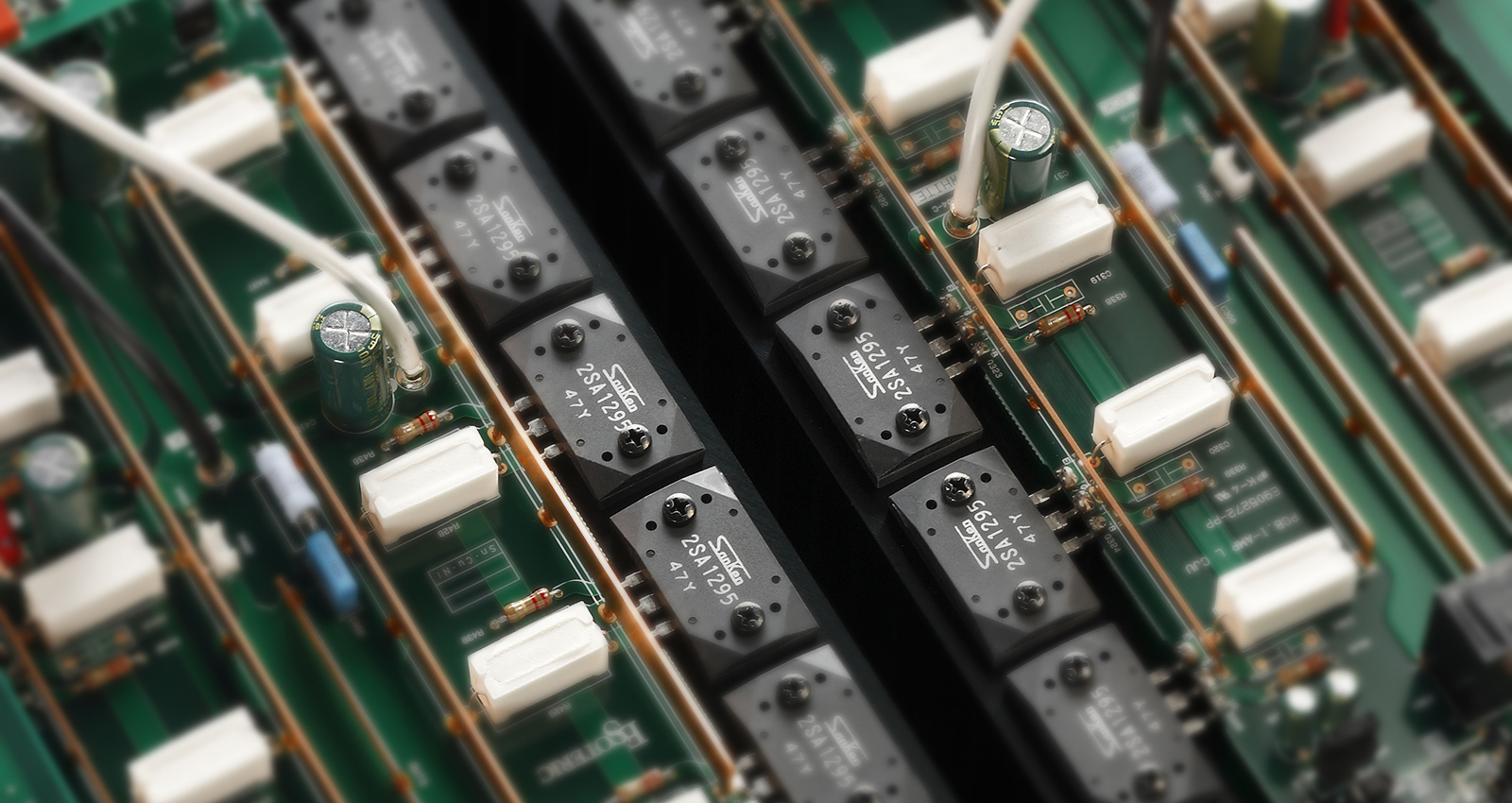 The power amplifier module uses bipolar LAPT transistors in a three-stage Darlington configuration with five parallel push-pull sections. To realize the superior high-frequency characteristics of these devices, a simplified amplifier circuit was developed to reduce the number of components and parallel elements.
三段式Darlington電路,搭配五組平行推挽結構
功率放大模組於三段式Darlington電路使用雙極LAPT晶體,搭配五組平行推挽結構,為了要實現這些材料的優異高頻特性,設計了簡易的放大電路,將零件與平行元件的數量降到最低。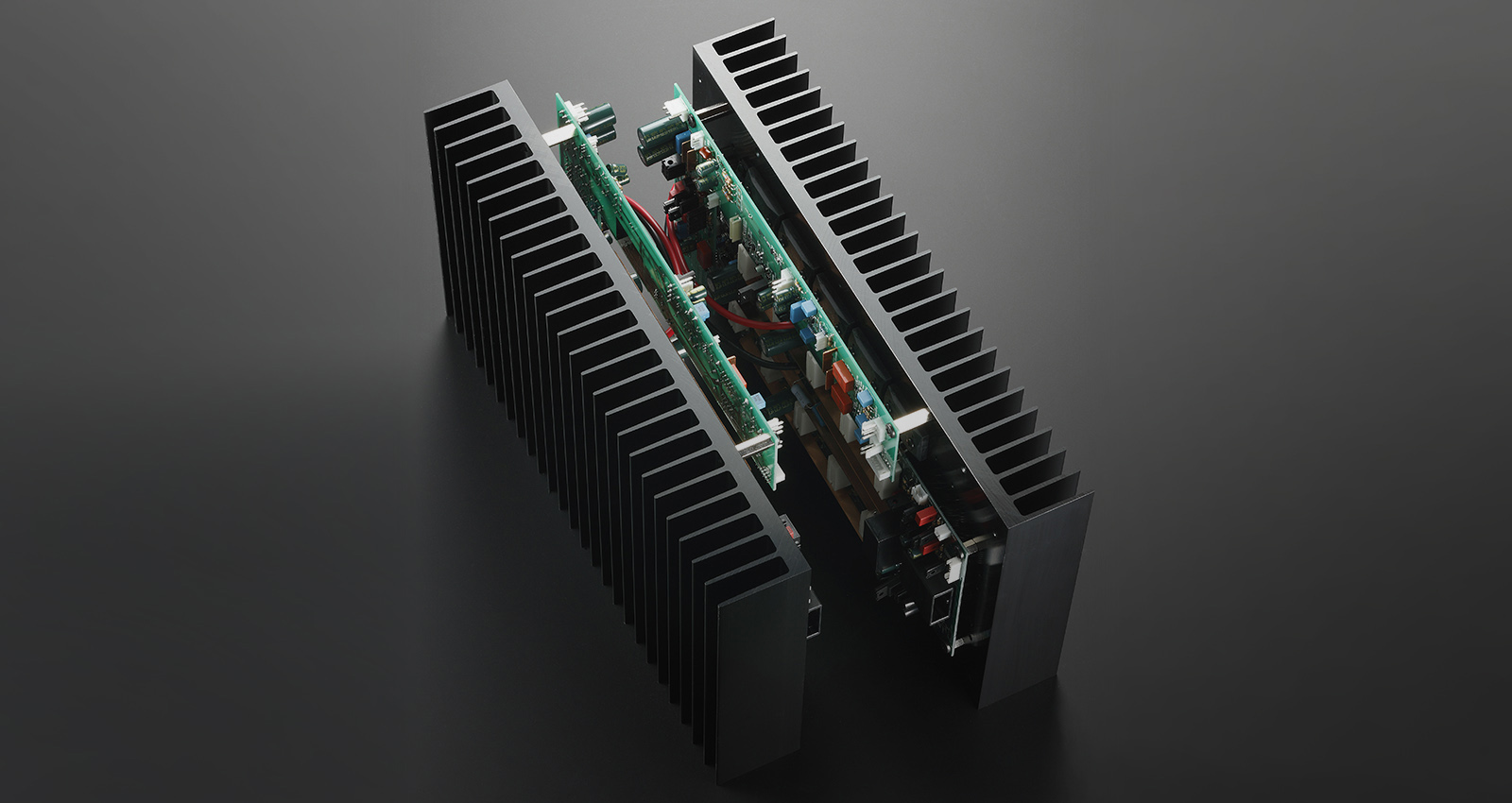 LIDSC (Low Impedance Drive Stage Coupling)
Provides Loudspeaker Drive Capability Approaching That of the M1

The S-02's unique LIDSC circuit reduces the drive section's second stage to final stage output impedance, while enhancing current supply capability. This makes it possible to maximize amplitude within the available power supply voltage while reducing distortion, and so give this compact Stereo Power Amplifier a loudspeaker drive capability approaching that of the Monoblock M1.
LIDSC(Low Impedance Drive Stage Coupling)
提供接近M1的喇叭驅動能力
S-02獨特的LIDSC電路降低驅動部分第二階段到最後階段的輸出阻抗,同時提升電流供應能力,能在有限的電源供應中使波幅最大化,同時降低失真,因此能讓此小巧的立體後級擴大機擁有接近M1的喇叭驅動能力。
Minimized Negative Feedback (NFB)
for a More Energetic and Natural Sound
Simplifying the amplifier circuitry and reducing the previous stage's gain results in greatly reduced Negative Feedback (NFB) for a more natural and life-like sound.
最小化負回授(NFB)
更加有活力、更自然的聲音
簡化放大線路,並降低前一級的增益,能夠大幅降低負回授(NFB),聲音更加自然、栩栩如生。
Independently Powered Voltage Amplifier Stage
for Dramatically Improved Resolution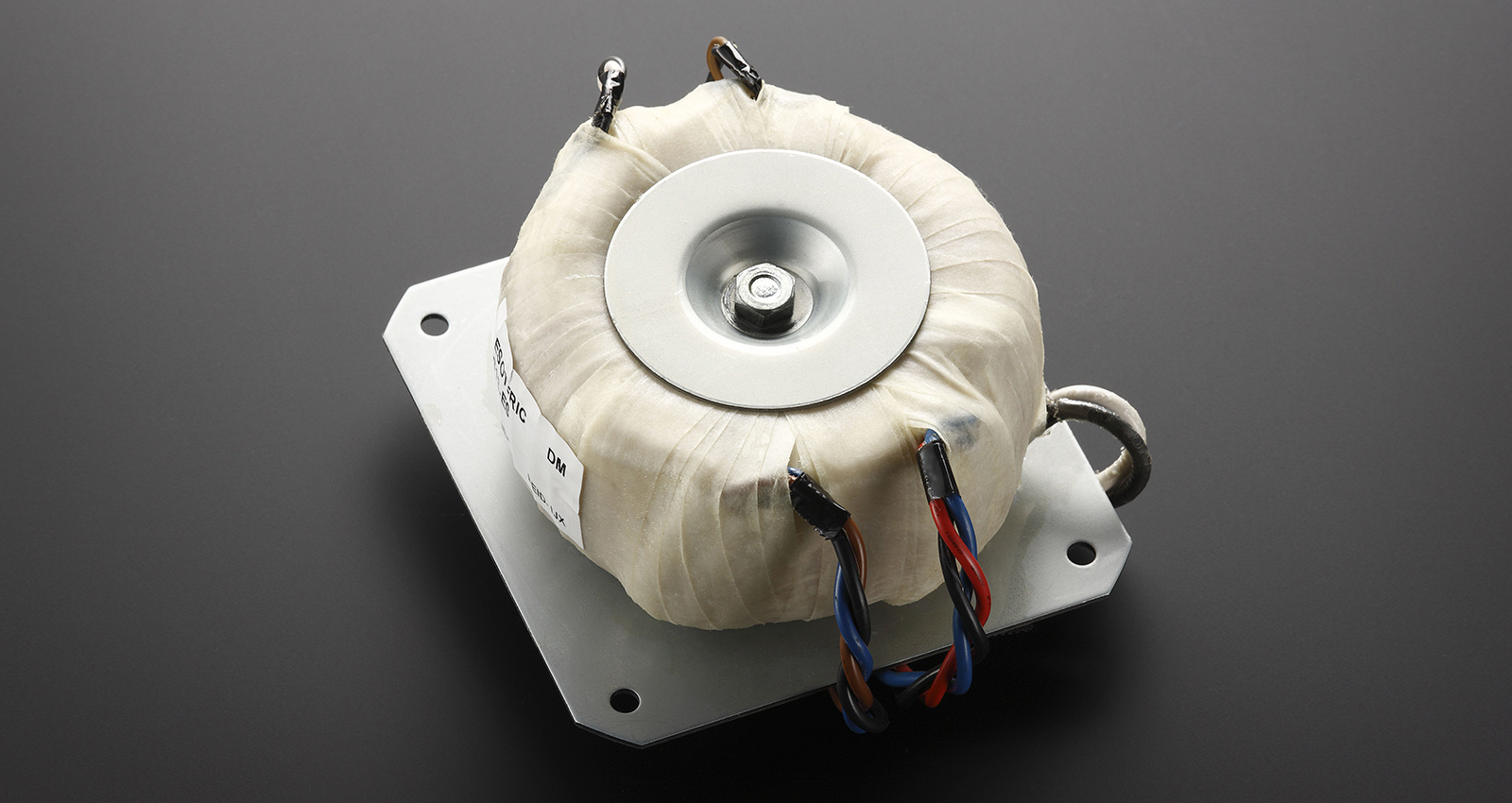 To prevent large fluctuations in the drive (current amplification) stage from affecting overall sound quality, the preceding voltage amplification stage receives a low level signal from the input stage, and derives its power from a dedicated power supply equipped with its own toroidal power transformer. This isolation ensures a stable supply of power to the voltage amplification stage for greatly enhanced resolution of fine instrument details, even when reproducing full orchestral crescendos.
獨立供電的電壓放大級
大幅提升解析度
為了不讓驅動(電流放大)級的巨大波動影響到整體聲音品質,後續的電壓放大級從輸入級接收了低電平訊號,然後從專屬的電源供應與其環形電源變壓器取得電源,這樣的分離能夠確保電源到電壓放大級之間能穩定供電,甚至在再生整個管絃樂漸強音樂時,能大幅提升樂器細節的解析度。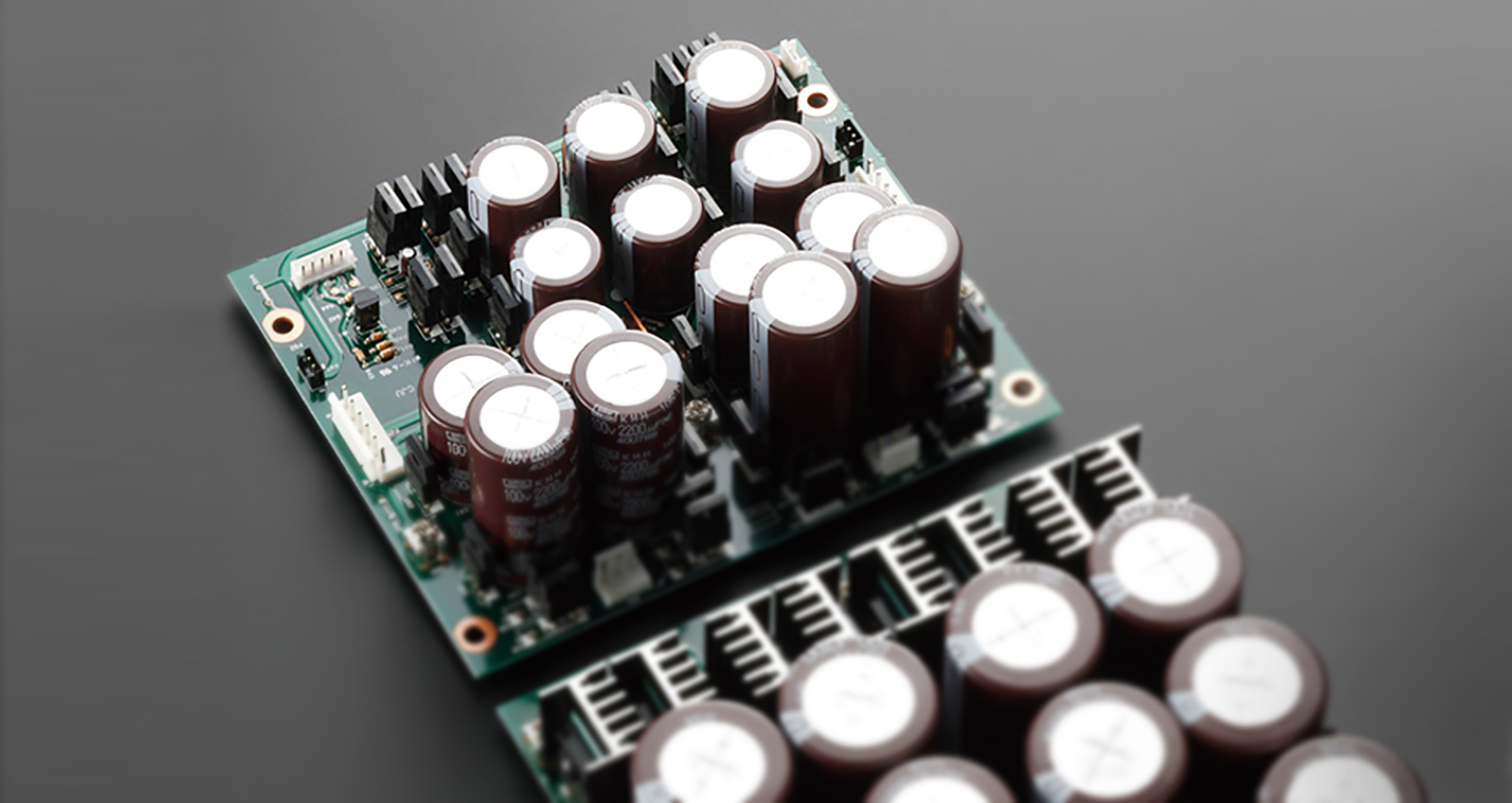 High-Quality Components Selected For Outstanding Characteristics and Sensitivity
The S-02 employs highly reliable XLR and RCA input connectors, and loudspeaker terminals produced by WBT of Germany. Other high-grade components include low-impedance electrolytic capacitors and transistors featuring superior high-frequency characteristics.
精挑細選的高品質零件
擁有優異的特性與靈敏度
S-02採用高耐用性的XLR與RCA輸入端子及德國WBT生產的喇叭端子,其他頂級的零件包含低阻抗電解電容與晶體,擁有優秀的高頻特性。
High-Precision Chassis Construction Optimizes Vibration Suppression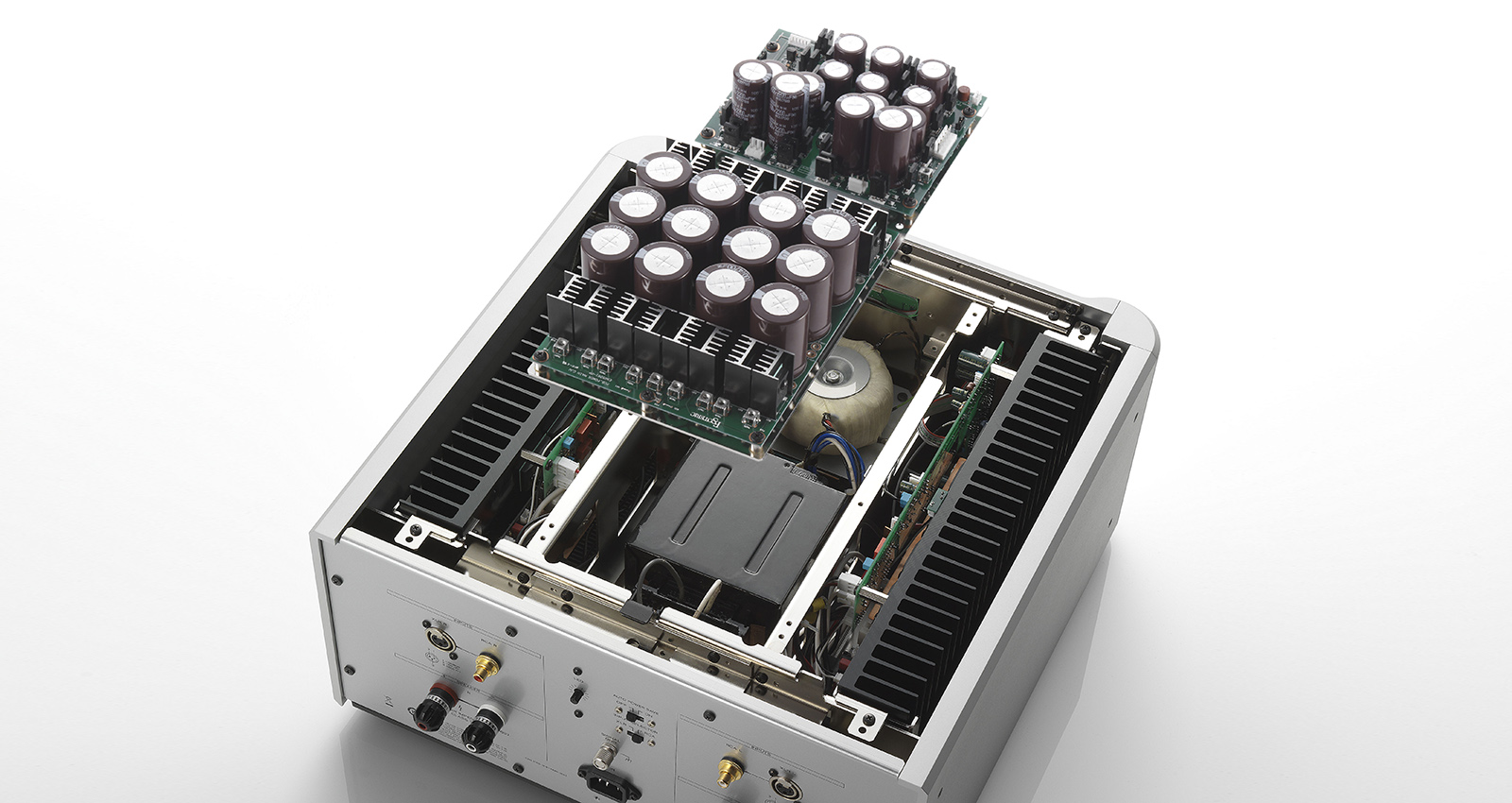 Maintaining Esoteric's traditional dual-level configuration, the S-02's chassis features a 2mm-thick sheet steel internal framework that segregates circuit blocks into specialized compartments for the shortest signal path possible. This compartmentalized internal construction is built on a rigid 5mm-thick steel base and enclosed by thick aluminum panels. Esoteric's original pinpoint feet provide a four-point support system that further ensures high structural rigidity, while eliminating resonances.
高精密機體結構
抑制振動效果更佳
維持Esoteric傳統的雙層結構,S-02的機板採用2mm厚鋼製內部框架,將電路區塊分別放置到專屬的隔間中,以產生最短的訊號通道。此分割的內部隔間結構以穩固的5mm厚鋼製底座製成並以厚鋁製面板包圍。Esoteric原創的四點支撐腳座,能增加機身的穩定度,同時有效抑制共振。
Interested
 please feel free to contact:
Peter  012-2536225

Fong   016-3098668
Business hour:
MONDAY - 10AM-7PM
TUESDAY - 10AM-7PM
WEDNESDAY - CLOSED(PASAR MALAM)
THURSDAY - 10AM-7PM
FRIDAY - 10AM-7PM
SATURDAY - 10AM-7PM
SUNDAY - 1PM-6PM
PUBLIC HOLIDAY - 1PM-6PM
Style Online Store 24Hous
Location:
STYLE LASER AUDIO SDN BHD
No.148, Jalan Cerdas, Taman
Connaught, Cheras 56000 Kuala Lumpur
( NEXT TO ALLIANCE BANK )
We buy in your old items in CASH!!
Got something keep at home but seldom use or planning to upgrade?
Items that we buy:
Subwoofer

Integrated Amplifier

Speaker

CD player
AV Receiver
Please Whatsapp the item photo to me and get the price immediately, once confirmed the deal, we will pick up your item from you and pay you in cash.


Please visit [You must be registered and logged in to see this link.] find out more products for sale at very special price..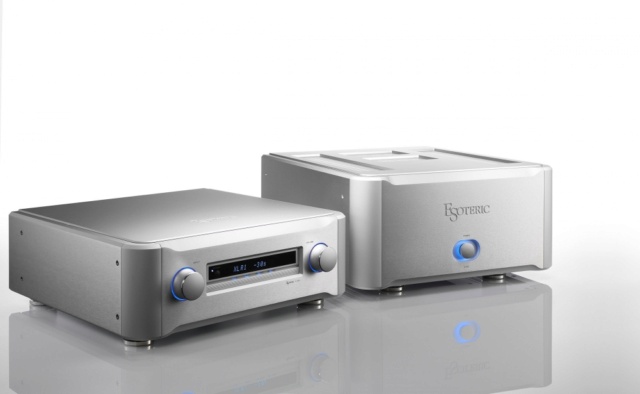 Spec description
Speaker output     
Rated output power    145W + 145W (8Ω)
290W + 290W (4Ω)
Maximum output power    580W + 580W (2Ω)
Damping factor    1000
Analog audio inputs     
XLR    1 pair
Input impedance    44kΩ
RCA    1 pair
Input impedance    22kΩ
General     
Power supply     
     AC 230V, 50Hz
     AC 120V, 60Hz
     AC 220V, 60Hz
Power consumption    440W (no signal: 160W)
External dimensions (W×H×D)    445 × 221.5 × 489.6mm
17-⅝" × 8-¾" × 19-⅜" (including protrusions)
Weight    48kg / 105-⅞ lb
Included accessories    Power cord × 1
Power cord support bracket × 1
Power cord support bracket screw × 2
Felt pads × 4
Owner's manual × 1
Warranty card × 1
Audio performance
Frequency response    5Hz to 100kHz (+0dB, –3dB, 8Ω)
S/N ratio    115dB (IHF-A)
Total harmonic distortion    0.003% (1kHz, 8Ω, 145W)
Gain    29dB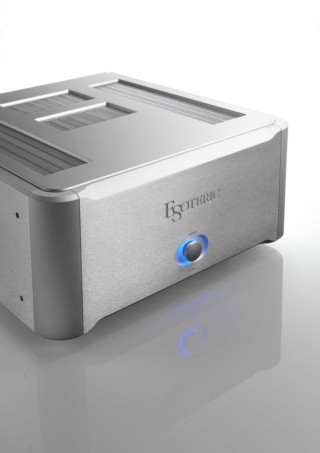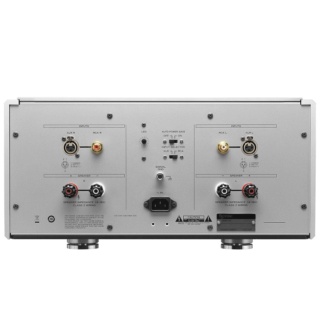 Thanks for viewing.
[You must be registered and logged in to see this link.]

stylelaser.com.my

Dealer\Reseller\Trader\Service Provider





Number of posts

: 875


Age

: 44


Location

: Cheras


Registration date :

2018-01-20



---
Permissions in this forum:
You
cannot
reply to topics in this forum