NAD C 546BEE CD Player 
Brand
New. 
Now Selling At RM2,499.
 Free Shipping Within West Malaysia.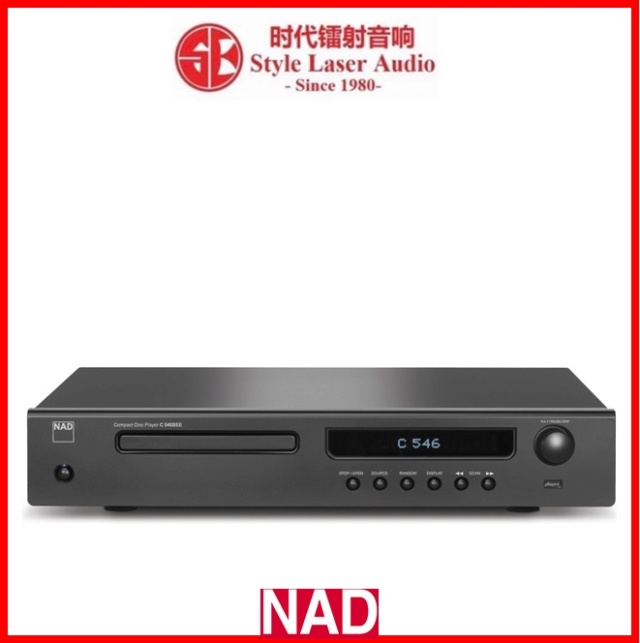 C 546BEE
CD Player
The C 546BEE lives up to its predecessor's reputation, the C 545BEE, by delivering a performance that is both refined and riveting. Supporting a wide range of program material such as CD, CD-R and CD-RW, the C 546BEE will seamlessly play discs that are encoded in both MP3 and WMA. Designed to deliver a fluid listening experience, features such as being able to repeat a track, skip a track or select tracks at random, will make music listening that much more enjoyable. Thanks to a CD-9 remote control, you are given full command over your CD collection with the option to program up to 20 tracks. So dig out those albums of yours that you know and love, and let your favourite songs ring out.
C 546BEE不负其前辈C 545BEE的盛名,提供了精致而又令人心动的性能。C 546BEE支持多种节目材料,如CD、CD-R和CD-RW,可无缝播放MP3和WMA编码的光盘。C 546BEE的设计旨在提供流畅的听觉体验,诸如可以重复播放一首歌、跳过一首歌或随机选择一首歌等功能,将使听音乐的乐趣更多。通过CD-9的遥控器,您可以完全控制您的CD收藏,并可选择最多20首曲目。因此,掏出你熟悉和喜爱的专辑,让你最喜欢的歌曲响起。
5-star rated CD player
With the worldwide acclaim and numerous awards for the C 545BEE's outstanding performance and value, it is fair to ask why NAD would "mess with success." However, NAD has never rested on its laurels and development is ongoing at the NAD Lab. We launch new models when we feel a significant improvement has been achieved. Such is the case with the C 546BEE. Besides more refined cosmetics, the circuit layout and component choices have been extensively updated. The cumulative effect of these changes is dramatic, improving low frequency slam and extension, while maintaining the pace and timing for which our CD players are so lavishly praised. Image depth and scale are further enhanced while retaining the timbral accuracy and lucid harmonic structure of its predecessor.
五星好评的CD机
C 545BEE的出色性能和价值在全球范围内广受赞誉,获奖无数,不禁要问,NAD为什么要 "搅局成功"?然而,NAD从未满足于此,NAD实验室一直在不断发展。当我们觉得有了明显的改进时,我们就会推出新的型号。C 546BEE就是这样的例子。除了更精致的外观,电路布局和元件选择也进行了广泛的更新。这些变化的累积效果是巨大的,在改善了低频贯通和延伸性的同时,还保持了我们的CD播放器在速度和时间上的优势,我们的CD播放器也得到了极大的赞誉。画面深度和音阶进一步增强,同时保留了前代产品的音色精度和清晰的谐波结构。
Features and Circuitry
Creating one's favourite compilation CD-R or CD-RW on a CD Recorder is becoming ever more popular, and unlike older CD players, the C 546BEE will easily play these discs and even those encoded in MP3 and WMA. Nearly ten hours of music can be recorded onto one CD-R when using 128kps compression allowing 'all day' background music listening. We have included a number of additional features to make your listening more enjoyable: 'random' gives the listener a random selection of all tracks on the disc in play, and 'repeat' allows repeat playing of either the entire disc or individual tracks. Individual tracks can be quickly accessed using the SKIP function (forward and back), and the SCAN function (forward and back) gives an aural précis of individual tracks, giving the listener the opportunity to reach specific sections of the track.
The Vacuum Fluorescent Display (VFD) provides clear and understated, yet comprehensive information to the listener. The track number is displayed, and for those who regularly record CDs, the button displays the current time elapsed or remaining for complete CDs or individual tracks.
Not all digital outputs are equal. In the case of the NAD C 546BEE, careful attention has been paid so that best use can be made of the ever increasing number of products now available with digital inputs (computer sound cards, outboard digital-to-analogue converters, AVRs, etc.). Unusually at this price point, the coaxial output is buffered and isolated by a 75 ohm transformer thus isolating the converter to ensure perfect matching. This attention to detail reduces timing errors (jitter) that could otherwise distort the digital data signal. An optical TOSLINK output is also provided allowing connection to devices that only provide this option.
The C 546BEE comes supplied with the new NAD CD-9 full function remote control, offering all of the features described above from the comfort of your listening chair. On top of that, the remote control handset gives you direct track access and programming facilities, as well, saving the user's time when they're storing up to 20 tracks of preferred song titles. It is also possible to delete tracks without using the program function by simply using the delete key.
Separate power regulators for the digital and analogue sections isolate the two reducing electrical interference effects. Furthermore, careful layout of the PCB tracks around the digital-to-analogue converter helps to optimise the audio performace. The 24-bit high-resolution Wolfson Digital-to-Analogue Converter chip was chosen for its excellent low-level linearity and detail retrieving capabilities. Metal film resistors and polypropylene capacitors are used in key areas to ensure a highly accurate frequency response. High quality OPA 2134 op-amps are used instead of the much lower grade and type used in lesser players. Apart from the single film type output capacitor, no other capacitors are used in the signal path. The output impedance is very low at 300 ohms, making the C 546BEE less sensitive to cables or the ancillary equipment it is partnered with.
We urge you to listen to the NAD C 546BEE with a wide range of program material and with the best ancillary equipment to fully appreciate the refinement of this modest looking – and inexpensive by high end standards – CD player. You can spend a lot more money for a CD player, but we think you'll have a difficult task finding a more musically complete and rewarding performance than that offered by the NAD C 546BEE. A new benchmark has been set.
特点和电路
在CD刻录机上制作自己喜欢的CD-R或CD-RW汇编光盘越来越受欢迎,而C 546BEE有别于老式的CD播放器,它可以轻松地播放这些光盘,甚至是MP3和WMA编码的光盘。当使用128kps压缩技术时,一张CD-R可以录制近10个小时的音乐,可以 "全天 "聆听背景音乐。我们还加入了一些额外的功能,让您的听觉更加愉悦:"随机 "功能可以让听众随机选择播放光盘上的所有曲目,"重复 "功能可以重复播放整张光盘或个别曲目。使用SKIP功能(前向和后向)可以快速访问单个曲目,而SCAN功能(前向和后向)则可提供单个曲目的听觉预览,让听众有机会接触到曲目的特定部分。
真空荧光显示(VFD)为听众提供了清晰、低调而又全面的信息。轨迹编号显示,对于经常录制CD的人来说,该按钮会显示完整CD或个别曲目的当前时间已过或剩余时间。
不是所有的数字输出都是一样的。在NAD C 546BEE的情况下,为了使现在越来越多的数字输入产品(电脑声卡、板载数模转换器、AVR等)能够得到最佳的利用,NAD C 546BEE受到了精心的关注。在这个价位的产品中,不同寻常的是,同轴输出被一个75欧姆的变压器缓冲和隔离,从而隔离了转换器以确保完美匹配。这种对细节的关注减少了时序误差(抖动),否则会使数字数据信号失真。还提供了一个光学TOSLINK输出,允许连接到只提供此选项的设备上。
C 546BEE配备了全新的NAD CD-9全功能遥控器,让您在舒适的听歌椅上就能实现上述所有功能。除此之外,遥控器听筒还提供了直接的曲目访问和编程功能,当用户在存储多达20首喜欢的歌曲曲目时,可以节省用户的时间。此外,在不使用程序功能的情况下,只需使用删除键就可以删除曲目。
数字和模拟部分的独立电源调节器将两者隔离开来,减少了电干扰的影响。此外,在数模转换器周围精心布局的PCB轨道有助于优化音频性能。选择24位高分辨率的Wolfson数模转换芯片是由于其出色的低电平线性度和细节检索能力。在关键区域采用了金属薄膜电阻和聚丙烯电容,确保了高度精确的频率响应。采用了高质量的OPA 2134运算放大器,而不是在较低级的播放器中使用的低档次和型号。除了单膜型输出电容外,信号通路中没有使用其他电容。C 546BEE的输出阻抗在300欧姆时非常低,这使得C 546BEE对电缆或与之配套的辅助设备不那么敏感。
我们建议你在听NAD C 546BEE的时候,搭配各种节目材料和最好的辅助设备,充分体会到这款外观不高的CD机的精致程度--以高端的标准来说,它的价格并不贵。你可以花更多的钱买一台CD机,但我们认为你很难找到比NAD C 546BEE提供的更完整、更有价值的音乐表现。一个新的标杆已经被树立起来了。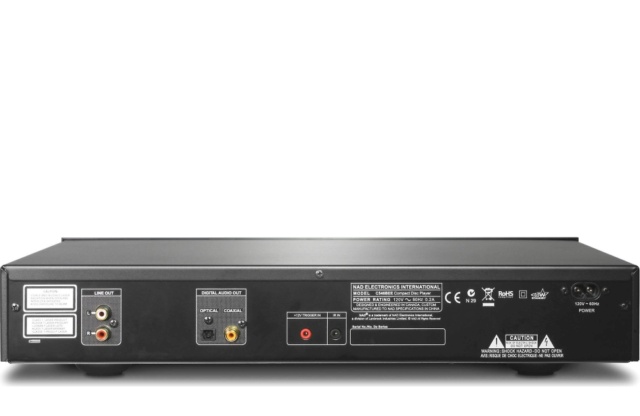 Interested
 please feel free to contact:
Peter  012-2536225

Fong   016-3098668
Business hour:
MONDAY - 10AM-7PM
TUESDAY - 10AM-7PM
WEDNESDAY - CLOSED(PASAR MALAM)
THURSDAY - 10AM-7PM
FRIDAY - 10AM-7PM
SATURDAY - 10AM-7PM
SUNDAY - 1PM-6PM
PUBLIC HOLIDAY - 1PM-6PM
Style Online Store 24Hous
Location:
STYLE LASER AUDIO SDN BHD
No.148, Jalan Cerdas, Taman
Connaught, Cheras 56000 Kuala Lumpur
( NEXT TO ALLIANCE BANK )
We buy in your old items in CASH!!
Got something keep at home but seldom use or planning to upgrade?
Items that we buy:
Subwoofer

Integrated Amplifier

Speaker

CD player
AV Receiver
Please Whatsapp the item photo to me and get the price immediately, once confirmed the deal, we will pick up your item from you and pay you in cash.


Please visit [You must be registered and logged in to see this link.] find out more products for sale at very special price..
Key Features


CD, CD-R and CD-RW Compatible

USB Input supports external memory and audio rates up to 384kbps

MP3 and WMA decoding

NAD CD-9 Remote Control

Wolfson 24-bit Digital-to-Analogue Converter

Coaxial/Optical Digital Output

Low Output Impedance

Toroid Power supply with Separate Power Regulators for Analogue and Digital Sections

VFL Display with CD text

Selectable Track, Time and Repeat

Repeat Mode for Single Track or Entire CD

Program Play up to 20 Tracks

Random Play

External IR Input

12V Trigger Input

<0.5 watt Standby consumption

Detachable AC cord

General Specifications
Output LevelAnalogue
2.2 ±0.2V
Optical
-22.5 ±3.5dBm
Coaxial
650 ±150mV
Frequency Response
±0.3dB (ref. 0dB 20Hz-1kHz
±0.5dB (ref. 0dB 5Hz-20kHz
Total Harmonic Distortion
0.01% (ref. 1kHz, Audio LPF)
Signal/Noise Ratio
118dB (ref. 1kHz, A-weighted LPF Stop, Pause)
Channel Balance
±0.5dB (ref. 0dB 1kHz)
Dynamic Range
95dB
Channel Separation
>90dB
De-emphasis
-3.73 to -5.336dB (ref.0dB 1kHz, 5kHz)
-8.04 to -10.04dB (ref. 0dB 1kHz, 16kHz)
Linearity
±0.01dB (ref. 0dB 1kHz at -3dB)
±0.02dB (ref. 0dB 1kHz at -6dB)
±0.02dB (ref. 0dB 1kHz at -10dB)
±0.05dB (ref. 0dB 1kHz at -20dB)
±0.15dB (ref. 0dB 1kHz at -60dB)
USB
Output level
2.2 ±0.2V
Frequency Response
±1dB (ref. 0dB 20Hz – 16kHz)
Total Harmonic Distortion
<0.03% (ref. 0dB 1kHz, Audio LPF)
Signal/Noise Ratio
118dB (ref. 1kHz, A-weighted Pause)
Power Consumption
Standby Power
<0.5W (120V/230V)
Idle Power
9W
Weight & Dimensions
Gross Unit Dimensions* (WxHxD)
435 x 89 x 306mm / 17 1/8 x 3 9/16 x 12 1/16 inches**
Net Weight
4.9kg (10.8lb)
Shipping Weight
6.3kg (13.9lb)
*Gross dimensions include feet, extended buttons and rear panel terminals.
**Non-metric measurements are approximate.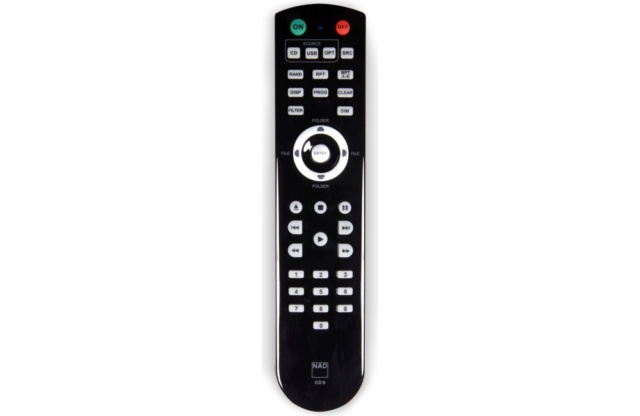 Thanks for viewing.
[You must be registered and logged in to see this link.]

stylelaser.com.my

Dealer\Reseller\Trader\Service Provider





Number of posts

: 876


Age

: 44


Location

: Cheras


Registration date :

2018-01-20



---
Permissions in this forum:
You
cannot
reply to topics in this forum