All my items for sale:
CD Player:
NAD CD Player C565 BEE @ RM1450
DAC:
Cambridge Audio DACMagic Upsampling DAC @ RM750
Audio Research DAC9 Tube DAC @ RM27k
Audiolab Q-DAC Digital To Analogue Converter @ RM1100
Phono Stage:
Pathos Acoustics In The Groove Mk2 MM/MC Phono Stage @ RM3800
Rega Aria Switchable MM/MC Turntable Phono Stage @ RM3500
AV Processors/Receiver:
Denon AVC-X8500H Receiver @ RM15,900
Pioneer LX-88 Receiver @ RM3650
Emotiva XPA-5  5-Channels Power Amplifier
Pioneer BDP-450 Blu-ray/SACD player @ RM750
Pre Amplifier:
Conrad Johnson PV-12 Pre Amplifier 
Herron Audio VTSP-1 Tube Preamp
Bryston BP17 Preamplifier @ RM7800
Clarity Audio Model KC-1 Tube Preamplifier @ RM2800
Naim NAC 202 Pre Amplifier @ RM6300
Melos SHA-1 Tube Preamp/ Headphone Amplifier @ RM2200
Musical Fidelity M1 CLiC Universal Music Controller / Network Player /Streamer/ Pre-Amplifier @ RM3300
Power Amplifier:
Music Reference RM-10 Power Amplifier @ RM7800
Rogue Audio Magnum M-120 Monoblock Power Amplifier @ RM8500
ATI AT1502 2-Channel Power Amplifier @ RM2300
Naim NAP-155xs Power Amplifier @ RM4500
Naim NAPSC Power Supply @ RM1500
Conrad Johnson Premier 140 Tube Power Amplifier @ RM16,500
MONA A1 Class A KT120 Tube Single-Ended Integrated Amplifier With Bluetooth 5.0 @ RM2,100
Integrated Amplifier:
Denon PMA-360 Integrated Amplifier @ RM650
Naim Supernait Integrated Amplifier@ RM7600
Devialet D200 Integrated Amplifier
Speakers:
Wharfedale 10.CM Center Speaker @ RM1000
Sonus Faber Olympica III Floorstanding Speaker @ RM30k
Thiel CS3.6 Floorstanding Speakers @ RM7500
Rogers LS66 Bookshelf Speakers @ RM1500
Kef Q550 Floorstanding Speaker (Matte Black) @ RM3800
Dynaudio Contour S5.4 Floorstand Speakers
Odeon Audio Orfeo Bookshelf Speakers
Speaker Stand:
Guizu Solid Teak Wood Speaker Stand with Cast-iron Base and Spikes @ RM1000
Custom-made 6-Columns Audiophile Bookshelf Speakers Stands @ RM1600
Bowers & Wilkins B&W FS700 Speaker Stands @ RM2000
Speaker Cables:
XLO Ultra 12 Bi-wire Speaker Cable - 6 feet pair @ RM1500
Transparent HP14-4 Speaker Cables - 2.5m pair @ RM380
Xindak FS-1 Speaker Cable - 2.5m @ RM1200
Subwoofers:
JL Audio Dominion D-110 10"Inch Powered Subwoofer - 750W (Black Ash) (NEW) @ RM5500
Interconnects:
Stage III Concepts Baron AG Pure Silver RCA Interconnect - 1.5m @ RM2300
Van Den Hul The Second XLR Interconnect - 0.8m @ RM730
Kimber Kable Illuminati Orchid AES/EBU Digital Cable - 1.5m @ RM1850
FURUTECH FireBird-96 ( 9pin-6pin ) IEEE1394 Fire Wire Cable 0.6m @ RM450
Power Cables:
Tice Power Cord Model "Power Conductor 2"- 2.5m @ RM1500
Furutech NanoFlux Power Cord - 1.8m @ RM8500
Power Conditioner:
PS Audio Quintet Power Center Power Conditioner @ RM1750
Shunyata Hydra 6 Power Conditioner
Others:
JL Audio JLINK TRX: Wireless, High-Fidelity Audio Transmitter & Receiver Kit @ RM1290
Solid Tech Feet Of Silence (Set of 4) NEW @ RM1500
Entreq Cleanus Ground Box (Made In Sweden) @ RM3600
Gobel Lacorde Statement Jumpers @ RM2300
Subwoofer Base Vibration Isolation Platform @ RM800
Graham Slee - Solo Ultra-Linear Headphone Amplifier + PSU1 Power Supply @ RM1800
CAN VIEW THE DETAILS HERE:https://my.carousell.com/hifijunction/https://my.carousell.com/hifijunction/https://my.carousell.com/hifijunction/
**********************************
Item: Rega Aria Switchable MM/MC Turntable Phono Stage
Condition: 9/10. Item is in MINT condition. Like buying new. Comes with original box.
Price:
RM3500
RM3250 or swap/topup
Retail Price: RM4,849.00
Contact: 012-3816611
Click here to Whatsapp: 
http://wasap.my/60123816611
Overview
Housed within our latest half width custom designed case are two entirely separate, high performance phono stages. One fully adjustable, dedicated moving coil and one moving magnet. Each stage is designed and engineered to maximise the potential of your vinyl system whilst remaining easy to use and set up.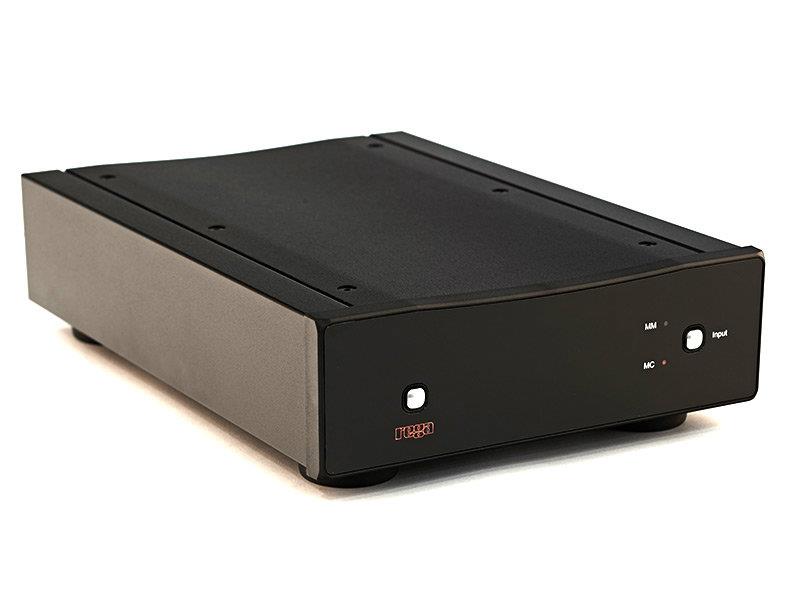 Features 
Technology


The Aria is an "all analogue amplifier" with no digital control circuitry. The fully aluminium case screens the internal circuit from any stray RFI signals. Our designers have avoided including any superfluous gadgets as they obstruct the signal path and degrade the sound quality. The Aria incorporates many innovative design ideas including a self-adjusting servo control to keep the MC input circuit at its optimum, compensating for any variations in ambient or operating temperature.


Both stages have their own separate input sockets and input pre-amplifier circuitry. This enabled us to design bespoke input circuitry for each cartridge type without compromise. Signal switching is performed at high level and low impedance (via relays) ensuring there is no degradation of the signal.


MC Stage Design & Features


The MC input uses parallel connected, low noise FET's (Field Effect Transistor's) configured as a compound pair. The use of FET transistors ensures there is no bias current flowing in the cartridge coil so as not to upset the delicate magnetic geometry of the cartridge. The MC input has the provision for selecting resistive input loading of 70ohms to 400ohms and capacitive loading of 1000pF to 4200pF. The input sensitivity can be changed by 6dB via the back panel.


MM Stage design & features


The MM input uses low noise, bipolar input transistors also configured as a compound pair. There are two separate power supplies for each channel and further sub-power supplies for each of the low noise input circuits. Nichicon FG electrolytic capacitors have been used in critical positions throughout the power supplies. Polypropylene capacitors have been used in the signal path and equalization networks. Discrete circuitry is used throughout the signal path ensuring full control of the circuit design. 


Aria MC dip switch settings for all Rega MC cartridge models
Specification
GENERAL
Maximum output level
11v RMS
Rated output level
200mV
Output resistance
100Ù
Minimum output resistance for a
–3dB point at 15Hz = 1K
AC supply 230v & 115v Nominal +/- 10%
Power Consumption
10 Watts
Ambient operating temperature 5 to 35°C
Dimensions W 220mm x D 320mm x H 80mm
115v 20mm Fuse T500mAL
230v 20mm Fuse T250mAL
Actual Item: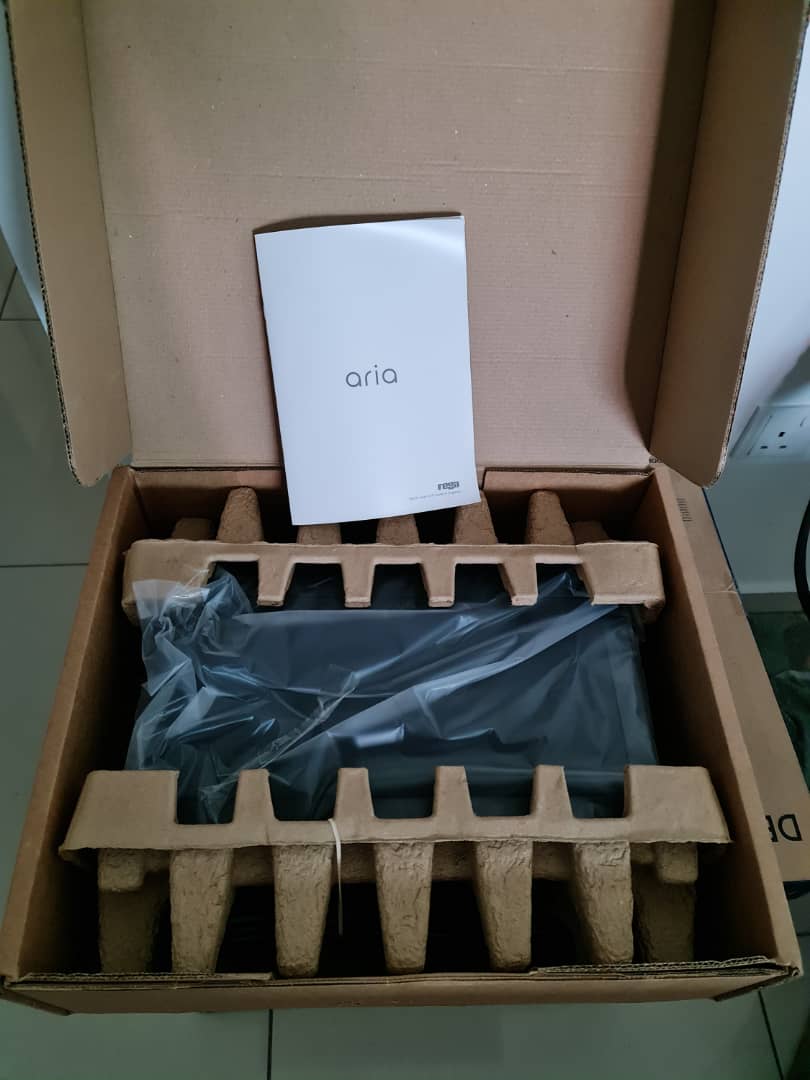 Website:
https://www.cmy.com.my/shop-online/rega-aria-turntable-phono-stage/
VIEW ALL MY OTHER STUFFS BY CLICKING BELOW:https://my.carousell.com/hifijunction/https://my.carousell.com/hifijunction/https://my.carousell.com/hifijunction/
*************************
Item: Pathos Acoustics In The Groove Mk2 MM/MC Phono Stage
Condition: 8.5/10. Item is in excellent condition. No dents or scratches. Dead quiet, musical, MM and MC, up to 80db of gain and balanced/XLR (as well as single ended/RCA but sounds better Balanced). Beautiful Italian build quality.
This state-of-the-art phono preamp utilises entirely independent left and right channel operation, powered by high-quality batteries in order to provide the cleanest, most stable power possible. The output from the pick- up on InTheGroove is low, so the risk of picking up unwanted sounds and resonances is higher. Using batteries ensures that the risk of potential interference from the power supply is minimalised, the power is phenomenally stable.
Price:
RM3900
RM3250 or swap/topup
Contact: 012-3816611
Click here to Whatsapp: 
http://wasap.my/60123816611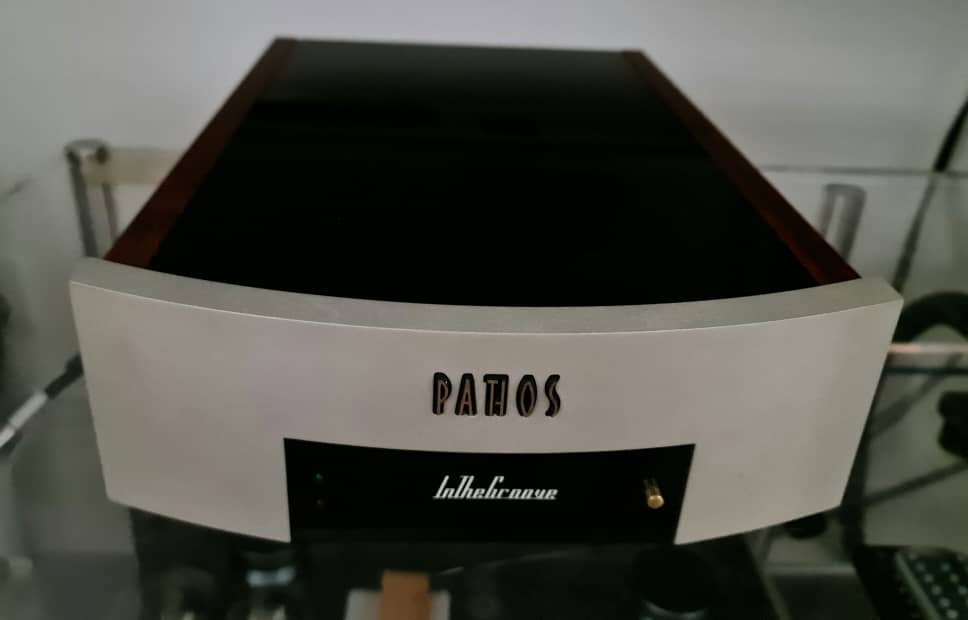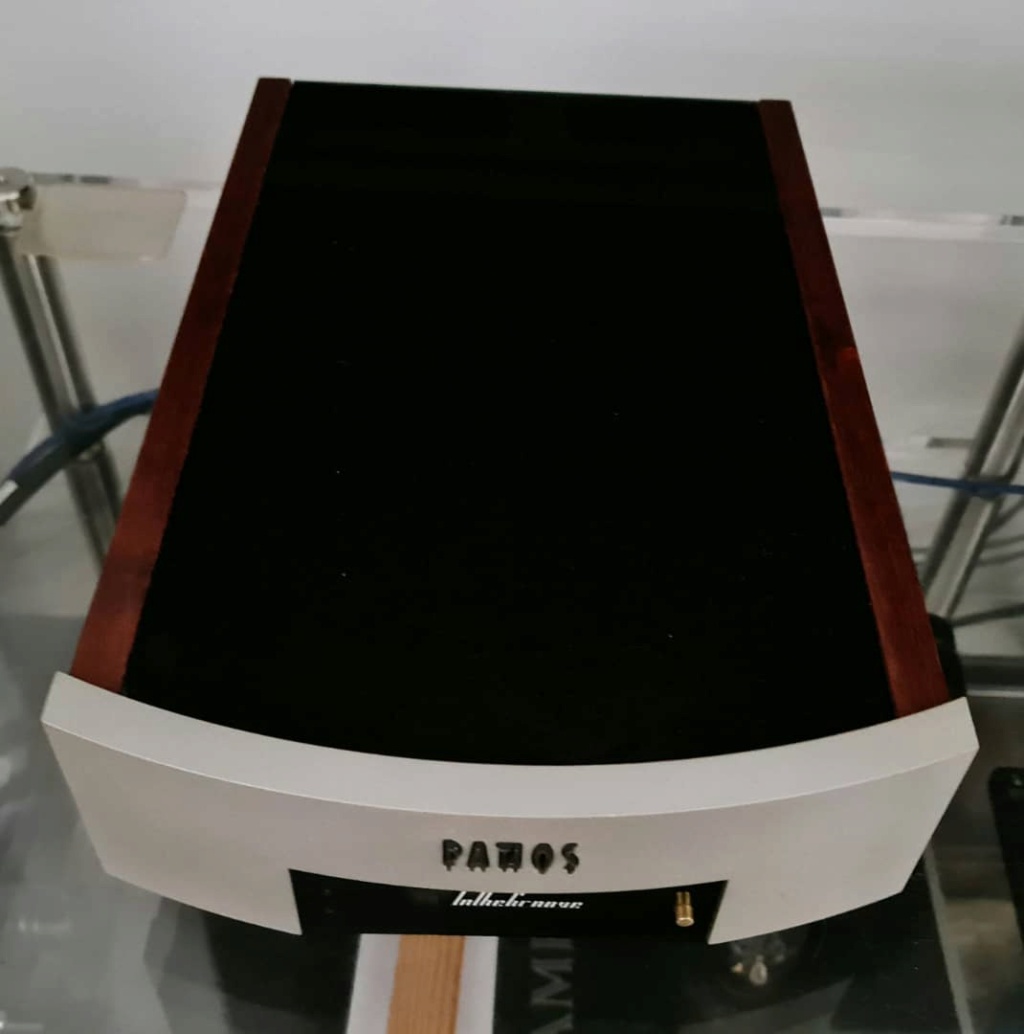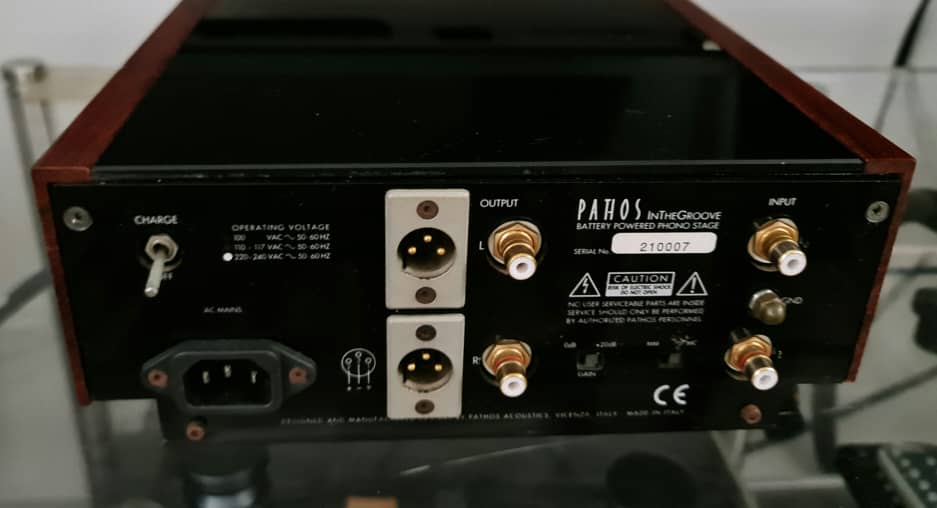 Pathos Acoustics In The Groove mkII phonostage
It has taken the excellent Pathos engineers many resources to develop a phono preamplifier superior to the original and highly appreciated InTheGroove. The very refined sound follows the Pathos tradition of great soundstage, high realism, transparency, dynamics and musicality.
The InTheGroove MKII is a state of the art phono-amplifier that features completely independent left and right channel operation. Powered by batteries in order to provide as clean and stable power as possible. Since the output from the pick-up is low, the risk of disturbing the signal is higher. By using batteries in the power supply the risk of interference is minimised  the power is extremely stable and thereby avoids the turbulence that often appears on the mains net.
Another elaboration to ensure high sound quality is taken by using selected components of highest quality and balanced mode operation. Balanced layout is something rarely seen in phono amplifiers  but it has the advantages of lower noise and therefore a cleaner signal. The input-stage is the most critical in a phono-amplifier. The first gain stage is an ultra-low noise circuit to boost the weak signal from the cartridge. InTheGroove MkII uses JFETs to ensure the lowest possible input random noise. After the JFET input stage the very finest opamps handles the signal and ensures the correct gain. Together these initiatives ensure high gain, low noise and a peerless sound.
Gain is user selectable with an additional 20dB. The built in charger makes it easy to use and set-up. After a period with no signal it will switch off automatically and recharge if the batteries are low. This guarantees the longest life of the batteries. The variety of adjustments gives you a very user-friendly high-end phonostage  so you can get your cartridge to perform the best. The Pathos engineers have done their best to assure that you get the full value of your vinyl collection.
Main Specifications:
Type: passive RIAA in pure Class A powered by batteries.
Input state by low noise transistors
Balanced output
Gain 60dB + possibility of adding another 20dB.
Charger built in, automatic stand-by.
Frequency response: 10Hz-100 KHz
S/N ration: 80dB @1KHz/5cm/s
Input impedance: MM 47KOhm/47pF MC 100Ohm/1nF
VIEW ALL MY OTHER STUFFS BY CLICKING BELOW:https://my.carousell.com/hifijunction/https://my.carousell.com/hifijunction/https://my.carousell.com/hifijunction/
Thank you
---
Permissions in this forum:
You
cannot
reply to topics in this forum