All my items for sale:
CD Player:
NAD CD Player C565 BEE @ RM1450
DAC:
Cambridge Audio DACMagic Upsampling DAC @ RM750
Audio Research DAC9 Tube DAC @ RM27k
Audiolab Q-DAC Digital To Analogue Converter @ RM1100
Phono Stage:
Pathos Acoustics In The Groove Mk2 MM/MC Phono Stage @ RM3800
Rega Aria Switchable MM/MC Turntable Phono Stage @ RM3500
AV Processors/Receiver:
Denon AVC-X8500H Receiver @ RM15,900
Pioneer LX-88 Receiver @ RM3650
Emotiva XPA-5  5-Channels Power Amplifier
Pioneer BDP-450 Blu-ray/SACD player @ RM750
Pre Amplifier:
Conrad Johnson PV-12 Pre Amplifier 
Herron Audio VTSP-1 Tube Preamp
Bryston BP17 Preamplifier @ RM7800
Clarity Audio Model KC-1 Tube Preamplifier @ RM2800
Naim NAC 202 Pre Amplifier @ RM6300
Melos SHA-1 Tube Preamp/ Headphone Amplifier @ RM2200
Musical Fidelity M1 CLiC Universal Music Controller / Network Player /Streamer/ Pre-Amplifier @ RM3300
Conrad Johnson Premier 16LS
Spec RSA - M3 EX 
Power Amplifier:
Music Reference RM-10 Power Amplifier @ RM7800
Rogue Audio Magnum M-120 Monoblock Power Amplifier @ RM8500
ATI AT1502 2-Channel Power Amplifier @ RM2300
Naim NAP-155xs Power Amplifier @ RM4500
Naim NAPSC Power Supply @ RM1500
Conrad Johnson Premier 140 Tube Power Amplifier @ RM16,500
MONA A1 Class A KT120 Tube Single-Ended Integrated Amplifier With Bluetooth 5.0 @ RM2,100
Integrated Amplifier:
Denon PMA-360 Integrated Amplifier @ RM650
Naim Supernait Integrated Amplifier@ RM7600
Devialet D200 Integrated Amplifier
Speakers:
Wharfedale 10.CM Center Speaker @ RM1000
Sonus Faber Olympica III Floorstanding Speaker @ RM30k
Thiel CS3.6 Floorstanding Speakers @ RM7500
Rogers LS66 Bookshelf Speakers @ RM1500
Kef Q550 Floorstanding Speaker (Matte Black) @ RM3800
Dynaudio Contour S5.4 Floorstand Speakers
Odeon Audio Orfeo Bookshelf Speakers
Spendor Classic 200 Speakers
PSB Imagine X2T Tower Loudspeakers @ RM5500
Speaker Stand:
Guizu Solid Teak Wood Speaker Stand with Cast-iron Base and Spikes @ RM1000
Custom-made 6-Columns Audiophile Bookshelf Speakers Stands @ RM1600
Bowers & Wilkins B&W FS700 Speaker Stands @ RM2000
Speaker Cables:
XLO Ultra 12 Bi-wire Speaker Cable - 6 feet pair @ RM1500
Transparent HP14-4 Speaker Cables - 2.5m pair @ RM380
Xindak FS-1 Speaker Cable - 2.5m @ RM1200
Subwoofers:
JL Audio Dominion D-110 10"Inch Powered Subwoofer - 750W (Black Ash) (NEW) @ RM5500
MBWS Audio  MS-12 USA Subwoofer @ RM4999
Orisun USA SUB-1230 Active Sub 12" @ RM1999
Interconnects:
Stage III Concepts Baron AG Pure Silver RCA Interconnect - 1.5m @ RM2300
Van Den Hul The Second XLR Interconnect - 0.8m @ RM730
Kimber Kable Illuminati Orchid AES/EBU Digital Cable - 1.5m @ RM1850
FURUTECH FireBird-96 ( 9pin-6pin ) IEEE1394 Fire Wire Cable 0.6m @ RM450
Power Cables:
Tice Power Cord Model "Power Conductor 2"- 2.5m @ RM1500
Furutech NanoFlux Power Cord - 1.8m @ RM8500
Power Conditioner:
PS Audio Quintet Power Center Power Conditioner @ RM1750
Shunyata Hydra 6 Power Conditioner
Others:
JL Audio JLINK TRX: Wireless, High-Fidelity Audio Transmitter & Receiver Kit @ RM1290
Solid Tech Feet Of Silence (Set of 4) NEW @ RM1500
Entreq Cleanus Ground Box (Made In Sweden) @ RM3600
Subwoofer Base Vibration Isolation Platform @ RM800
Graham Slee - Solo Ultra-Linear Headphone Amplifier + PSU1 Power Supply @ RM1800
CAN VIEW THE DETAILS HERE:https://my.carousell.com/hifijunction/https://my.carousell.com/hifijunction/https://my.carousell.com/hifijunction/
*************************************
Item: Naim Set Pre and Power: NAC 112 Pre-amp and NAP-155xs Power Amplifier (Made in England)
Condition: 8.5/10. Item is in excellent condition. Comes with DIN cable and power cable. No box.
Price for whole set: RM7300 or swap/topup
Contact: 012-3816611
Click here to Whatsapp: 
http://wasap.my/60123816611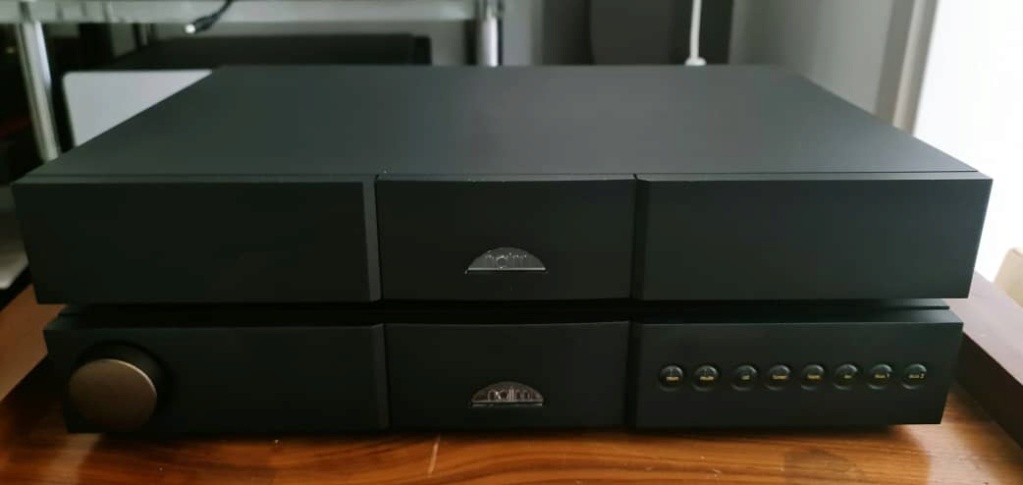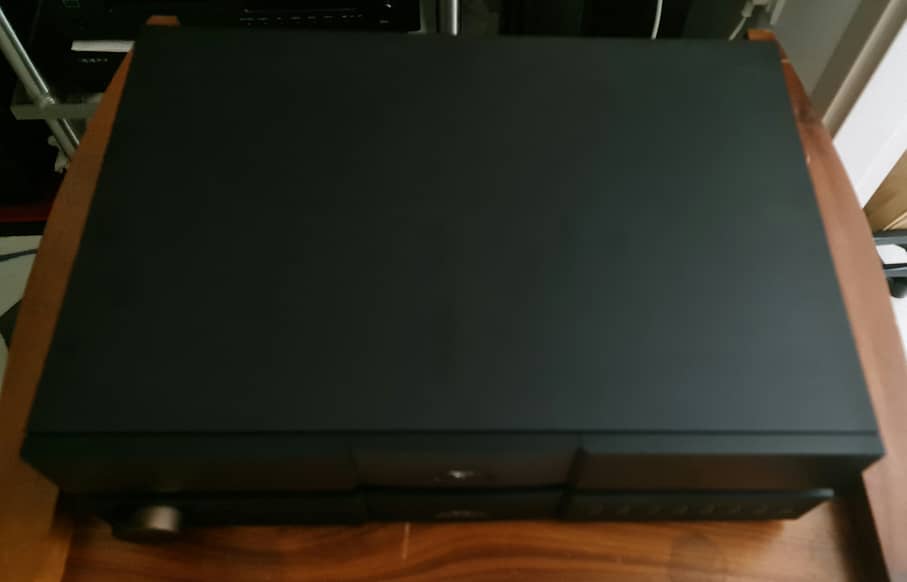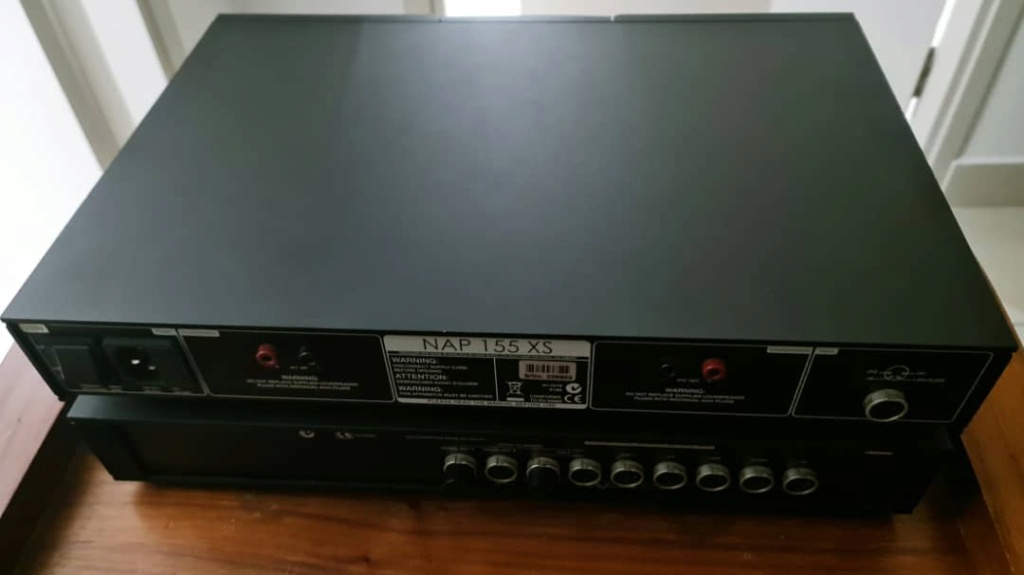 *******************************
Item: Naim NAPSC Power Supply

Condition:8.5/10. Item is in near mint condition. No dents or scratches.

Price: RM1500  or swap/topup

Contact: 012-3816611

Click here to Whatsapp: 

http://wasap.my/60123816611





Website:

https://www.naimaudio.com/product/napsc


VIEW ALL MY OTHER STUFFS BY CLICKING BELOW:


https://my.carousell.com/hifijunction/
https://my.carousell.com/hifijunction/
https://my.carousell.com/hifijunction/




Thank you
---
Permissions in this forum:
You
cannot
reply to topics in this forum