Item: XTZ Edge A2-300 Power Amplifier

Condition: 9/10. Item is in LIKE NEW condition. With warranty. No dents or scratches. Comes with original box and all accessories.

Price: RM2300 or swap/topup

Retail Price: RM3500

Contact: 012-3816611

Wasap.my/60123816611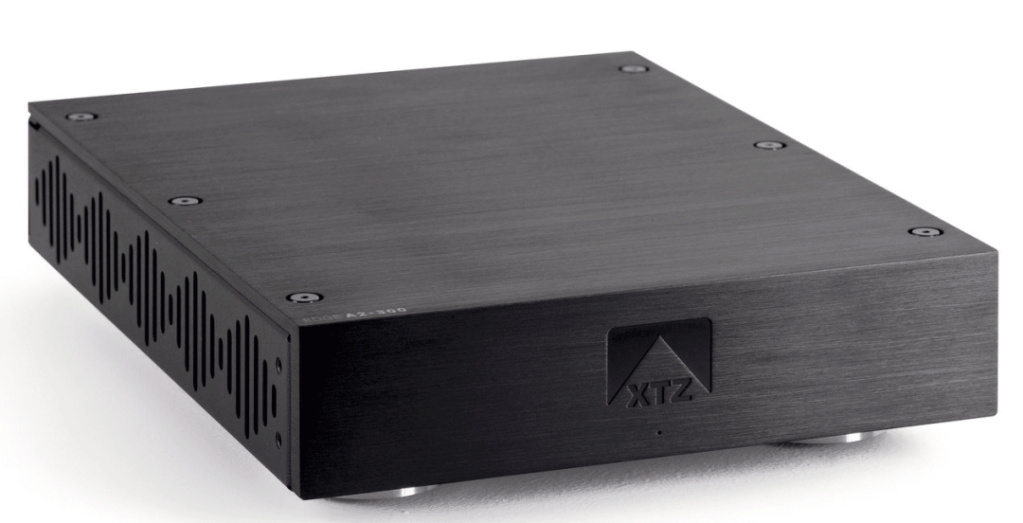 This brand new amplifier was created upon the great heritage of XTZ in amplification technology and electrical devices. Crossing the gap between a nearly never ending source of power with its 2 x 300W on 4Ohm when its needed and a vanishingly small power consumption (up to 90% efficiency and 0,27W in standby mode), the EDGE A2-300 marks the epoch of a totally new generation of amplifiers. Besides the performance it is also the sound quality in which the latest ICEpower
Class-D technology outweights the traditional ways of amplification. Among the many advantages of the used technologies, the amplifier produces high dynamic range and a very low amplifier output impedance resulting in highly precise bass control and very low distortion, superior to Class AB. Although these impressive specifications imply a large and unwieldy housing, the EDGE A2-300 features an extremely stiff compact cabinet out of aluminum and steel which provides a high mechanical stability, adequate cooling and even rack mounting possibilities.
 




2x 300W (1% THD, 4 Ω)




0,005% THD+N (1 kHz, 1 – 100 W, 4 Ω)




ICEpower:registered:




Adjustable Gain






CMC:registered: High Quality Copper binding post




113dB S/N




Stereomode and Monomode




19″ Rack mounting



 
The famous ICEpower
class D technology of the A2-300 features the patented HCOM modulation and control techniques which ensure an excellent audio performance. With a dynamic range of up to 113 dB, the amplifier provides a perfect signal amplification with an absolute minimum of background noise. The damping factor is larger than 1500 to ensure maximum control of the signal and thus an even more natural and balanced sound. Its high impediance input ensures that the power amplifier can be driven by any source. Each channel is balanced from input to output in order to minimize common mode noise, power supply noise and even order distortion. The distortion and noise is kept very low throughout the audio band which gives a very homogenous sound image with clear details without causing listening fatigue. And thanks to the huge bandwidth you can enjoy the entire spectrum of 192/24 recordings. To minimize the power consumption, the EDGE A2-300 can be used in Auto-On mode. In this mode, the amplifier stays in standby mode which consumes less than 0,3W and is switching on itself automatically when it receives a signal. When the signal is not present anymore, it takes the amplifier eight minutes to switch back to the standby mode again. Choosing the mono-mode with the stereo/mono switch, located on the backside, provides the possibility to use the EDGE A2-300 in Bi-Amping. The gain potentiometer can be used to adjust for the output level, when connected to other sources than regular pre-amplifiers like mobilephones, mediaplayers etc. It can also limit the maximum power output of the amplifier, as a safety protecting for your speakers. This outstanding overall flexibility in combination with the enormous power output makes the EDGE A2-300 an excellent choice for every application purpose.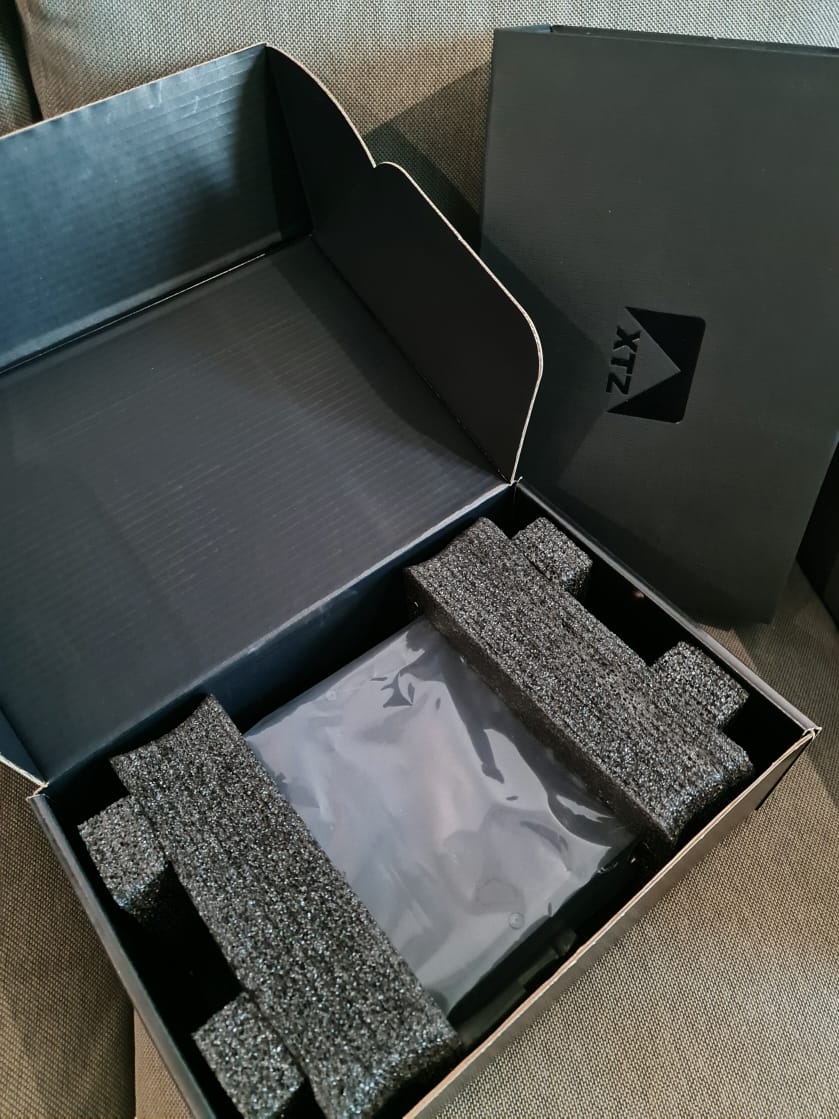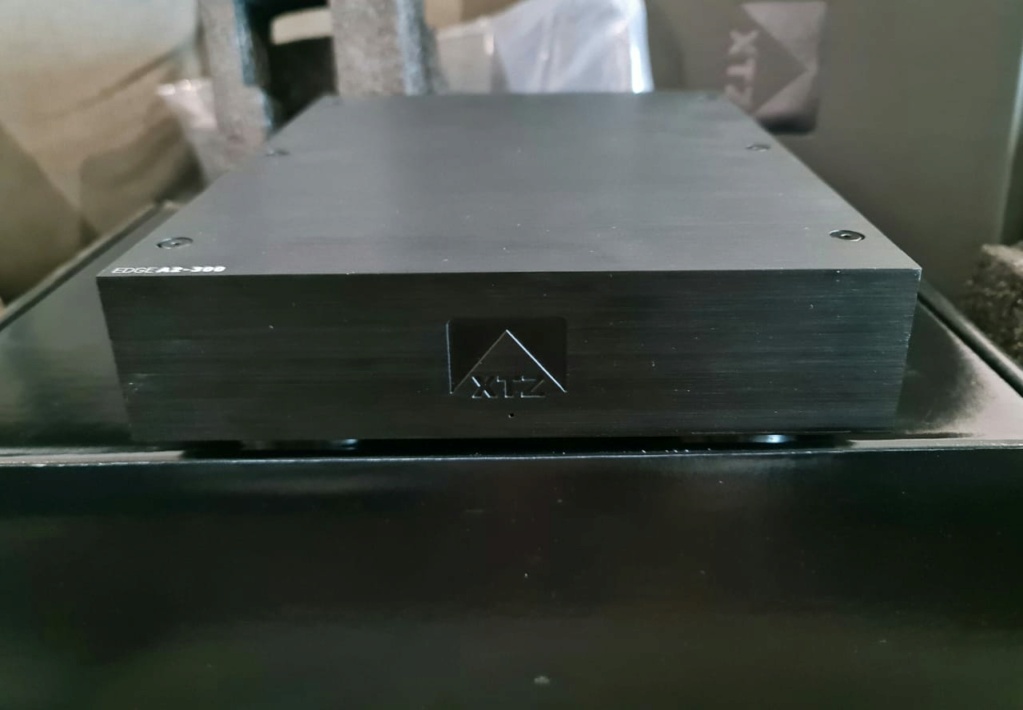 Website:


https://www.xtzsound.eu/product/edge-a2-300
http://livingaudio.com.my/sound_product/xtz-edge-a2-300-power-amplifier-icepower/
Last edited by raymond88 on Sat Jul 24, 2021 2:24 pm; edited 1 time in total
BUMP

All my other items for sale:

CD Player:
Bluesound Node 2i (New)

DAC:

Phono Stage:
Pathos Acoustics In The Groove Mk2 MM/MC Phono Stage @ RM3300

AV Processors/Receiver:
Denon AVC-X8500H Receiver @ RM15,900
Pioneer LX-88 Receiver @ RM3650

Pre Amplifier:
Herron Audio VTSP-1 Tube Preamp @ RM7500
Bryston BP17 Preamplifier @ RM7800
Melos SHA-1 Tube Preamp/ Headphone Amplifier @ RM2200
Musical Fidelity M1 CLiC Universal Music Controller / Network Player /Streamer/ Pre-Amplifier @ RM3100
Conrad Johnson Premier 16LS
Music Reference RM-5 Mk4 Tube Preamplfier @ RM4500

Power Amplifier:
Music Reference RM-10 Power Amplifier @ RM7800
Rogue Audio Magnum M-120 Monoblock Power Amplifier @ RM8500
Naim NAP-155xs Power Amplifier @ RM4200
Naim NAPSC Power Supply @ RM1500
Sanders Magtech Stereo Power Amplifier @ RM12,800

Integrated Amplifier:
Devialet D200 Integrated Amplifier
MONA A1 Class A KT120 Tube Single-Ended Integrated Amplifier With Bluetooth 5.0 @ RM2,100

Speakers:
Thiel CS3.6 Floorstanding Speakers @ RM7500
Rogers LS66 Bookshelf Speakers @ RM1500
Dynaudio Contour S5.4 Floorstand Speakers
Odeon Audio Orfeo Bookshelf Speakers
Spendor Classic 200 Speakers
PSB Imagine X2T Tower Loudspeakers @ RM5500
Dynaudio Audience 72 SE Floor Standing Speakers @ RM3000

Speaker Stand:
Guizu Solid Teak Wood Speaker Stand with Cast-iron Base and Spikes @ RM1000
Custom-made 6-Columns Audiophile Bookshelf Speakers Stands @ RM1600

Speaker Cables:
XLO Ultra 12 Bi-wire Speaker Cable - 6 feet pair @ RM1500
Xindak FS-1 Speaker Cable - 2.5m @ RM1200

Subwoofers:
JL Audio Dominion D-110 10"Inch Powered Subwoofer - 750W (Black Ash) (NEW) @ RM5500
MBWS Audio  MS-12 USA Subwoofer @ RM4999
Orisun USA SUB-1230 Active Sub 12" @ RM1999

Interconnects:
Van Den Hul The Second XLR Interconnect - 0.8m @ RM730
FURUTECH FireBird-96 ( 9pin-6pin ) IEEE1394 Fire Wire Cable 0.6m @ RM450
Cardas Audio Lightning 15 75 ohm SPDIF Coaxial Digital Cable - 1.5m @ RM1350

Power Cables:
Aural Symphonics 20A Missing Link Cubed Power Cable @ RM1900
Tice Power Cord Model "Power Conductor 2"- 2.5m @ RM1500
Furutech NanoFlux Power Cord - 1.8m @ RM8500
Vitus Andromeda Power Cord - 1.5m @ RM3600

Power Conditioner:
Torus IS Toroidal Isolation Power Transformers @ RM8300

Others:
JL Audio JLINK TRX: Wireless, High-Fidelity Audio Transmitter & Receiver Kit @ RM1290
Solid Tech Feet Of Silence (Set of 4) NEW @ RM1500
Subwoofer Base Vibration Isolation Platform @ RM690
Graham Slee - Solo Ultra-Linear Headphone Amplifier + PSU1 Power Supply @ RM1800


CAN VIEW THE DETAILS HERE:

https://my.carousell.com/hifijunction/
https://my.carousell.com/hifijunction/
https://my.carousell.com/hifijunction/
---
Permissions in this forum:
You
cannot
reply to topics in this forum