The Mod Squad Line Drive Passive Preamplifier (Used)
Don't need to introduce . Google it and you have a Lot info. It is in excellent working condition.
There are a lot of information and reviews for this preamp online
Description: 
passive control unit with five line-level inputs, two tape loops, and two main outputs. Input impedance: 8200 ohms. Output impedance: variable according to volume-control position, reaches a maximum of approximately 2100 ohms not including impedance of selected source. Channel separation: 86dB (20Hz), 83dB (1kHz), 72dB (20kHz).
Dimensions: 
16.5" W by 10.75" D by 2.5" H. Estimated weight: 3 lbs.
Manufacturer: 
The Mod Squad, Leucadia, CA 92024 (1989); company no longer in existence (2009).
A bit of the Mod Squad's history:"The Line Drive series of passive preamps was produced originally by The Mod Squad, which then became the McCormack Audio Corporation. They were built in the California facility between 1984 and 1992. The design evolved over that period, incorporating a variety of different wire, solder, grounding arrangements, volume controls, RCA jacks, and switches. This evolution culminated in the development of the TLC-1 preamplifier introduced in 1992, and in production until about 2001.The Line Drives were purely passive - there was no power supply and no active buffer. This feature was not added until the design change to the TLC-1. (For the sake of historical accuracy, I should add that a very small number of active preamps were built in the mid-80's using the Line Drive chassis. These were active/passive switchable, with an external power supply. Only a few of these were made so you will probably never see them.)The Standard and Deluxe models are functionally identical. The difference is in several key parts that were chosen for cost-effective performance in the Standard model and cost-no-object performance in the Deluxe version. The Standard model has a Noble volume control; the Deluxe has a Penny & Giles or TKD (depending on vintage) conductive plastic control. Tiffany RCA jacks were used on both Standard and Deluxe units, but the Deluxe has WBT or Cardas jacks fitted in the CD, AUX 2, and MAIN OUT (1) positions. High-quality copper hook-up wire is used in the Standard model, while higher-performance wire was used throughout the Deluxe unit (again, the specific wire depends on when it was built).https://www.stereophile.com/solidpreamps/the_mod_squad_line_drive_passive_preamplifier/index.html"The Mod Squad Line Drive System Control Center is a purely passive stereo switching unit with a volume and balance control, five line inputs, and additional facilities for two tape decks. It allows the audiophile to replace a preamp, with its active gain stages—and resulting coloration—with a device that introduces no distortion or coloration other than that in the wiring, switches, and controls." - Stereophilehttps://www.remusic.it/EN/Shootout-Test-Eleven-Passive-Preamps-with-Transformers-8e1d2000"The Mod Squad deserves the position of maid of honour. It is amazing and it is quite difficult to understand why it has not had a bigger commercial success. If you find it second-hand buy it immediately if in good condition and if at a congruous price."
* the balance control have been bypass for better sounds,The sound is lovely and very transparent.
Location : Puchong
Price : Sold
Interested please contact :
Mr.Chia 013-338 0628 ( Whatsapp/Call )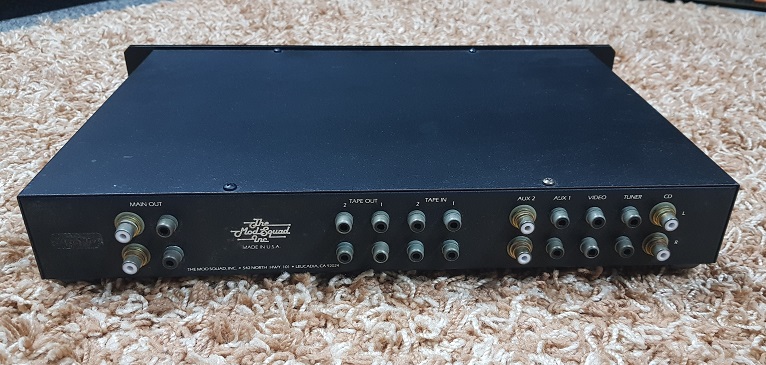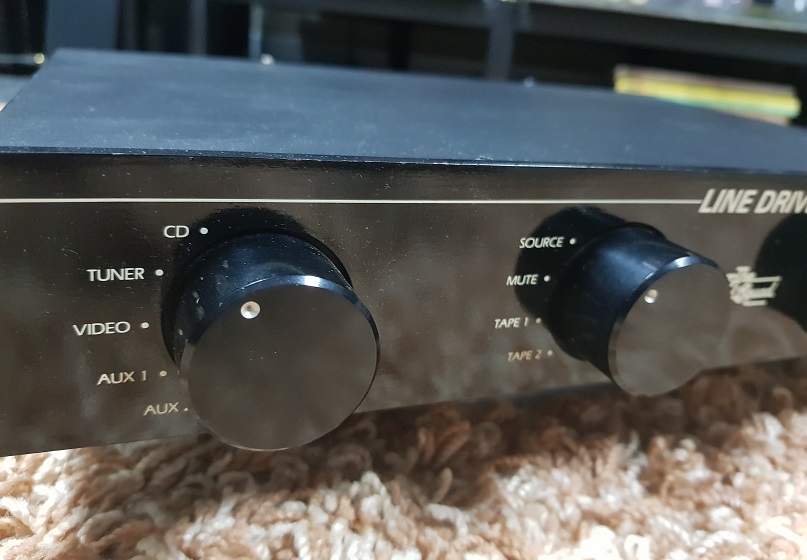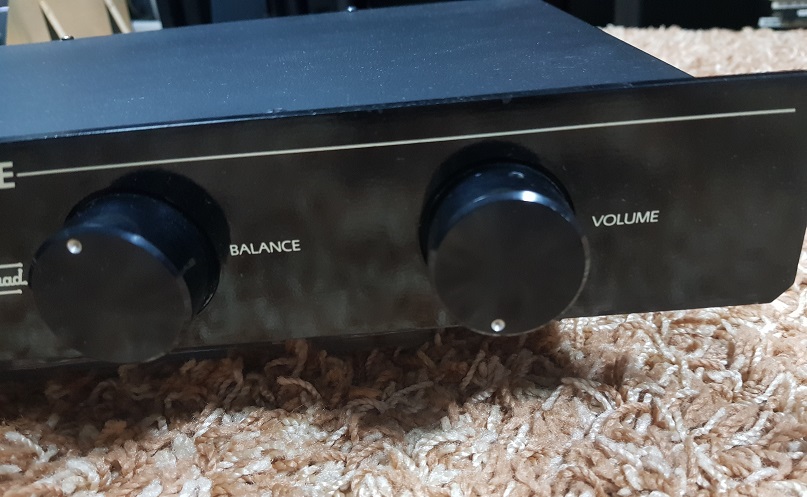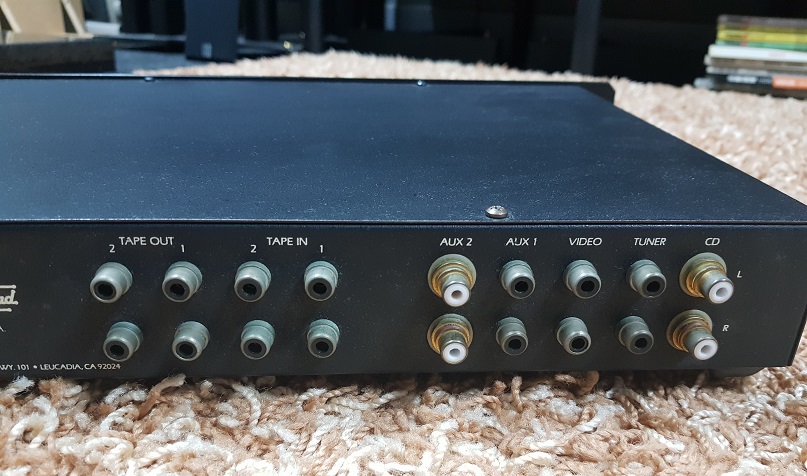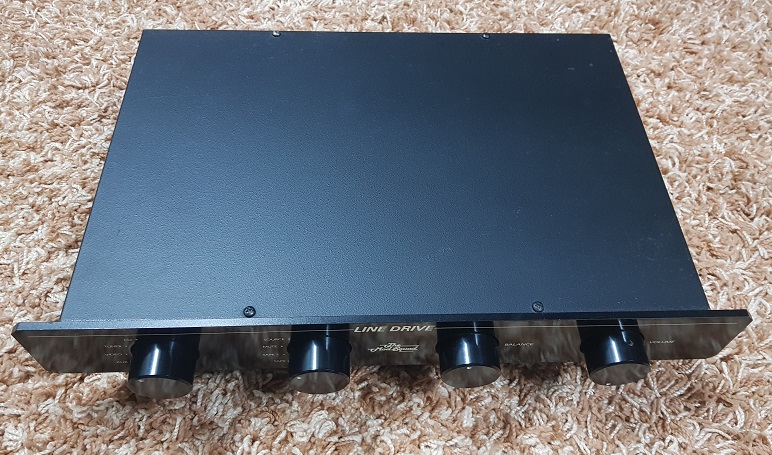 Last edited by 1stopbuysell@gmail.com on Tue Nov 23, 2021 1:47 am; edited 1 time in total

1stopbuysell@gmail.com

Frequent Contributor





Number of posts

: 691


Age

: 50


Location

: Puchong


Registration date :

2019-07-07

Character sheet


Source(s)

:


Amplification

:


Speakers

:



1stopbuysell@gmail.com

Frequent Contributor





Number of posts

: 691


Age

: 50


Location

: Puchong


Registration date :

2019-07-07

Character sheet


Source(s)

:


Amplification

:


Speakers

:


Happy Merdeka bump.. 

1stopbuysell@gmail.com

Frequent Contributor





Number of posts

: 691


Age

: 50


Location

: Puchong


Registration date :

2019-07-07

Character sheet


Source(s)

:


Amplification

:


Speakers

:



1stopbuysell@gmail.com

Frequent Contributor





Number of posts

: 691


Age

: 50


Location

: Puchong


Registration date :

2019-07-07

Character sheet


Source(s)

:


Amplification

:


Speakers

:



1stopbuysell@gmail.com

Frequent Contributor





Number of posts

: 691


Age

: 50


Location

: Puchong


Registration date :

2019-07-07

Character sheet


Source(s)

:


Amplification

:


Speakers

:


---
Permissions in this forum:
You
cannot
reply to topics in this forum