Denon PMA-600NE + KEF Q350 Hi-Fi System Package
Brand
New. 
Now Selling At RM5,699.
 Free Shipping Within West Malaysia.
PMA-600NE
FEATURES –
Integrated Amplifier with 70W Power per Channel and Bluetooth Support
Overview
Designed for the aspiring music enthusiast, the Denon PMA-600NE is the superior choice for those who want to build their first 2-channel Hi-Fi system. The PMA-600NE allows for the most vivid and emotional reproduction of vinyl and hi-res audio with digital inputs and a built-in phono equalizer. Listen to your favourite music via Bluetooth as well for seamless streaming of nearly unlimited songs. From deep bass to detailed highs, enjoy your favourite high-resolution audio content with the 192kHz/24bit D/A converter. At 70 Watts (4ohm, 1kHz, THD: 0.7%) per channel, the PMA-600NE supplies enough power to drive your speakers for optimal sound. Connect the PMA-600NE to your favourite components with the two Optical and one Coaxial digital input. Powered by the Denon Advanced High Current (AHC) single-push-pull circuit power amplifier, the PMA-600NE provides exceptional sound quality that balances high power with delicate, musical details.
Denon PMA-600NE专为有志向的音乐爱好者设计,对于希望组建自己第一套两声道高保真音响系统的人士而言,实为上佳选择。因为配置数字输入接口和内置唱头均衡器,用PMA-600NE播放黑胶唱片和高解析度音频,效果最为生动且富有情感。通过蓝牙收听自己最喜欢的音乐,以及无缝串流几乎无限的歌曲。从深沉低音到清晰高音,192kHz/24位D/A转换器让您享受最喜欢的高解析度音频内容。PMA-800提供每声道70瓦(4Ω,1kHz,THD:0.7%)的功率,足以驱动您的扬声器,确保最佳音效。通过两个光纤输入接口和一个同轴数字输入接口,可将PMA-600NE连接到您最喜欢的组件。PMA-600NE由Denon高级大电流(AHC)单端推挽电路功放机驱动,使高功率与精妙的音乐细节达到平衡状态,音质相当出色。
HIGH POWER 70W INTEGRATED AMPLIFIER
Power your loudspeakers with the Denon PMA-600NE integrated amplifier. Engineered with remarkable Denon amplifier technology, the PMA-600NE delivers 70 Watts of power-per-channel (4ohm, 1kHz, THD 0.7%). This integrated amplifier offers compatibility with the widest range of speaker types and impedances for operational stability.
高功率70W集成放大器
用Denon PMA-600NE集成放大器驱动您的扬声器。PMA-600NE的设计中采用非凡的Denon放大器技术,每声道功率高达70瓦(4ohm,1kHz,THD 0.7%)。这款集成放大器与大多数扬声器类型和阻抗兼容,确保操作稳定性。
ADVANCED HIGH CURRENT (AHC) SINGLE-PUSH-PULL CIRCUIT
Enjoy powerful sound with detailed, musical accuracy. The PMA-600NE incorporates AHC transistors with two-to-three times the electrical current supply capacity of conventional audio power transistors. The acclaimed Denon AHC single-push-pull circuit now allows for the discrete amplifier in the PMA-600NE, producing powerful sound with musical fidelity.
高级大电流(HC)单端推挽电路
享受极具细节和音乐精度的强劲声音。PMA-600NE采用AHC晶体管,其电流供给能力是传统音频功率晶体管的两至三倍。现在,广受好评的Denon AHC单端推挽电路使PMA-600NE可以采用分离式放大器,产生强劲声音和高音乐保真度。
HIGH-GRADE AUDIO COMPONENTS
Denon engineers carefully constructed the amplifier circuit within the PMA-600NE to secure a frequency response of up to 100 kHz during applied use. The volume circuit suppresses noise in the amplifier, achieving high sonic resolution. The PMA-600NE handles a wide, dynamic range of high-resolution audio sources with tone control and power throughout.
高级音频元件
Denon工程师对PMA-600NE内部的放大器电路精心构建,确保在实际应用中获得高达100 kHz的频率响应。音量电路能抑制放大器的噪音,获得高声音解析度。PMA-600NE带音调控制,功率可高可低,能处理宽动态范围的高解析度音频源。
Build Integrity with Thoughtfully Selected Components
With more than a 100-year legacy of designing premium audio components, trust that your Denon product has undergone rigorous testing to deliver a first-rate reliable listening experience. The overall aesthetic, sound quality and design integrity of the PMA-600NE and its Hi-Fi components are built to last.
用精心挑选的组件确保构造完整性
传承一百多年高品质音频组件的设计经验,相信您的Denon产品经受过严格的测试,能为您奉上一流的可靠聆听体验。PMA-600NE的整体美感、音质和设计完整性及其高保真音响组件都经久耐用。
Bluetooth Support and Digital Connectivity
Extend your audio experience with nearly unlimited sources. Pair the PMA-600NE to your smart device or computer via Bluetooth, and listen to your favourite music wirelessly. Connect your TV, media player, computer or any digital source via the Optical and Coaxial digital inputs for an exceptional audio performance with the built-in DAC.
蓝牙支持和数字连接
利用几近无限的音源,尽情享受音频体验。PMA-600NE与智能设备或计算机通过蓝牙配对,以无线方式收听自己喜爱的音乐。内置DAC,通过光纤和同轴数字输入接口连接电视、媒体播放机、计算机或任何数字源,可享受出色的音频性能。
Optical and Coaxial Digital Inputs
The PMA-600NE features two Optical inputs and one Coaxial input and supports PCM signals up to 192 kHz/24 bit. These digital inputs help to improve sound and visual quality of your TV audio, Blu-ray, media players and more. Also, use it to input high-resolution sound from an audio source on your computer.
光纤输入和同轴数字输入
PMA-600NE配备两个光纤输入接口和一个同轴输入接口,支持高达192 kHz/24位的PCM信号。这些数字输入接口有助于改善电视音频、蓝光、媒体播放器等设备的声音和画面质量。还可用来从计算机音频源输入高解析度声音。
Analog Mode
Analog Mode allows the PMA-600NE to operate as a purely analogue amp, disabling digital inputs as well as Bluetooth while you listen to an analogue source. Turn on Analog Mode to close power to the dedicated digital power source and stop operation of the digital input and Bluetooth circuity, avoiding any high frequency influence on the analogue section of the PMA-600NE. Enjoy your favourite analogue sources with uninhibited clarity and detailed reproduction.
模拟模式
在模拟模式下,PMA-600NE可用作纯模拟放大器,在聆听模拟源时禁用数字输入和蓝牙。打开模拟模式,以关闭专用数字电源的供电并停止数字输入和蓝牙电路的使用,避免对PMA-600NE的模拟部分造成任何高频影响。享受您最喜欢的模拟源不受限制的清晰度和详实的再现效果。
MM Phono Equalizer
The PMA-600NE includes a phono equalizer that supports playing from sources with a MM cartridge. This phono equalizer has high gain, and unlike loops in other circuit board patterns which cause adverse effects on sound quality, the simple, straightforward design of the PMA-600NE phono equalizer significantly improves sound.
MM唱头均衡器
PMA-600NE附带唱头均衡器,支持MM唱头输入。此唱头均衡器具有高增益,与其他电路板图案中的回路不同,不会对音质造成负面影响,PMA-600NE的唱头均衡器设计简单、直接,声音明显有改善。
Main Transformer with Individual Wiring
To eliminate interference and maintain exceptional sound quality, the main power transformer of the PMA-600NE has separate coiled wires for the audio and control circuits. An integrated micro-processor features Stop Mode for even greater sound quality while you listen.
主变压器带独立线路
为消除干扰并保持出色音质,PMA-600NE的主电源变压器具有单独的螺旋绕线,用于音频和控制电路。集成微处理器配备停止模式,确保您听音时获得更好的音质。
Micro-Processor Stop Mode
The micro-processor of the PMA-600NE features a Stop Mode that automatically ceases all operations of the micro-processor when it's not needed for playback. By stopping the oscillation of the micro-processor clock during these listening moments, the audio signal is protected from external noise and enhances sound quality.
微处理器停止模式
PMA-600NE的微处理器配备停止模式,可在播放中不需要时停止部分微处理器操作。通过在这些听音时刻停止微处理器时钟的振荡,可保护音频信号不受外部噪音的干扰,从而提升音质。
 Signal Level Divided
The Signal Level Divided Construction (SLDC) chassis developed by Denon is used in the audio circuit to ensure that delicate musical signals are faithfully amplified and transmitted to the speakers. Listen with exemplary quality, every time.
分立式信号级
音频电路采用了Denon开发的信号级分立式结构(SLDC)底盘,确保将精致的音乐信号忠实放大并传送到各扬声器。每次聆听,都有典范级品质体验。
100+ Years of Firsts in Audio Technology
Founded in 1910, Denon has a deep heritage of "firsts" in audio technology — from Japan's first audio electronics manufacturer, to producing the world's first commercial CD player and Dolby Atmos enabled AV receiver. This focused investment in audio R&D ensures you get the latest technology and highest quality with every listening experience.
百多年来在音频技术上的"无数第一"
Denon成立于1910年,在音频技术领域积累了"无数第一"——从日本第一家音频电子元件制造商,到生产世界上第一台商用CD播放机和支持Dolby Atmos的AV功放。这种专注在音频研发上的投资确保您获得最先进的技术,每一次聆听体验都享受最高品质。
Q350 Bookshelf Speaker
The remarkable Q Series bookshelf speakers excel when space is limited. Featuring the signature KEF Uni-Q driver array with Computational Fluid Dynamics (CFD) port design, the Q350s deliver detailed natural sound with high clarity and tight bass.
Q350書架型揚聲器
當空間有限時,便是令人讚賞的Q系列書架型揚聲器勝出時。Q350揚聲器有著KEF的Uni-Q驅動器陣列,以及計算流體力學(CFD)的埠口設計,能傳送細膩自然且高清晰度的音響以及緊密的低音。
"Sit anywhere" Uni-Q sound
At the heart of the evolved Q Series is the Uni-Q driver array. The signature innovation places the tweeter in the acoustic centre of the midrange and bass cone, bringing the acoustic ideal of a single point source closer than ever to realisation. The result is a more detailed, accurate three-dimensional sound image, which is dispersed more evenly throughout the room than is possible with any conventional speaker. Uni-Q's ultra-wide dispersion is further enhanced through KEF's 'tangerine' waveguide over the tweeter dome.
任何位置都可以聆聽最佳效果的 Uni-Q單體
在先進的Q系列核心,有著Uni-Q驅動器陣列。這個代表性的創新將高音揚聲器置於中音與低音揚聲器的音響中心,讓單點源的聲學理想比以往更接近真實。結果是更細膩精準的3D聲音影像,比任何傳統揚聲器更可能均勻地傳播到整個房間。透過KEF在高音圓頂上方的「冠形導波器」,進一步提升了Uni-Q的超廣域傳播。
New system design
To optimise the high-resolution purity of the Q Series bookshelf speakers, the Uni-Q driver is repositioned to the center of the cabinet to reduce unwanted internal resonance and adding refinement to sonic clarity and detail. With the addition of the damped tweeter loading tube providing a gentle termination of sound produced from the back of the tweeter, lower treble performance is improved dramatically and a new low-distortion inductor on the crossover provides cleaner bass.
新系統設計
為了讓Q系列書架型揚聲器的高解析純淨度達到理想境界,Uni-Q驅動器被重新放置在音箱的中央,以降低不必要的內共振,並進一步提升聲音的清晰度和細膩度。由於附加了緩衝高音載入管,能夠溫和地終止從高音揚聲器後面產生的音響,因此大幅改善了高頻下段的表現,且分音器上的新低失真度電感器提供了較乾淨的低音。
CFD-designed port
Featuring a Computational Fluid Dynamics (CFD) port design with the port repositioned to the rear of the speaker, clarity is improved by reducing the audibility of the midrange leakage through the port.
CFD-設計的埠口
有了計算流體力學(CFD)埠口設計,且埠口被重新放置在揚聲器的後方,降低了中音能聽度經過埠口的洩漏程度,因此改善了清晰度。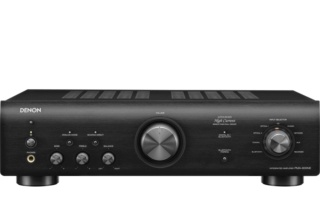 Interested
 please feel free to contact:
Peter  012-2536225

Fong   016-3098668
Business hour:
MONDAY - 10AM-7PM
TUESDAY - 10AM-7PM
WEDNESDAY - CLOSED(PASAR MALAM)
THURSDAY - 10AM-7PM
FRIDAY - 10AM-7PM
SATURDAY - 10AM-7PM
SUNDAY - 1PM-6PM
PUBLIC HOLIDAY - 1PM-6PM
Style Online Store 24Hous
Location:
STYLE LASER AUDIO SDN BHD
No.148, Jalan Cerdas, Taman
Connaught, Cheras 56000 Kuala Lumpur
( NEXT TO ALLIANCE BANK )
We buy in your old items in CASH!!
Got something keep at home but seldom use or planning to upgrade?
Items that we buy:
Subwoofer

Integrated Amplifier

Speaker

CD player
AV Receiver
Please Whatsapp the item photo to me and get the price immediately, once confirmed the deal, we will pick up your item from you and pay you in cash.


Please visit [You must be registered and logged in to see this link.] find out more products for sale at very special price..
Denon PMA-600NE
Amplifier
Configuration    Stereo
Power Output    2 x 45 W @ 8 Ohms, 20 Hz to 20 kHz, 0.07% THD
2 x 70 W @ 4 Ohms, 1 kHz, 0.7% THD
Speaker Impedance    4 to 16 Ohms
Total Harmonic Distortion    0.01% (Rated Output -3 dB, 8 Ohms, 1 kHz)
Frequency Response    Not Specified by Manufacturer
DAC    192 kHz / 24-Bit
Connectivity
Wireless    Bluetooth In
Analog Inputs    4 x Stereo RCA
1 x Stereo RCA Phono (MM) with Ground Screw
Digital Inputs    2 x Optical TOSLINK
1 x Digital Coaxial
Outputs    1 x Stereo RCA
1 x 1/4" / 6.35 mm Headphone (Front)
Speaker Connectors    2 x Binding Post Pairs
Subwoofer Output    1 x RCA Pre-Out
Other Connections    1 x 1/8" / 3.5 mm IR In
1 x 1/8" / 3.5 mm IR Out
Input Sensitivity    Phono MM: 2.5 mV / 47 kOhms
RCA: 100 mV
Optical, Digital Coaxial: 110 mV / 30 kOhms
S/N Ratio    105 dB
Physical Specifications
Power Requirements    240 VAC, 50/60 Hz
Power Consumption (Active)    185 W
Dimensions (W x H x D)    17.1 x 4.76 x 12.1" / 43.43 x 12.09 x 30.73 cm
Weight    15 lb / 6.8 kg
MODEL Q350
DESIGN Two-way bass reflex
DRIVE UNITS 165mm (6.5in.) aluminium Uni-Q
25mm (1in.)vented aluminium dome HF
FREQUENCY RANGE FREE FIELD 42Hz (-6dB)
FREQUENCY RESPONSE 63Hz-28kHz (±3dB)
CROSSOVER FREQUENCIES 2.5kHz
MAXIMUM OUTPUT 110dB
AMPLIFIER REQUIREMENTS 15-120W
SENSITIVITY 87dB (2.83V/1m)
NOMINAL IMPEDANCE 8 Ohms (min.3.7 Ohms)
DIMENSIONS H x W x D: 
358 x 210 x 306 mm
362 x 210 x 306 mm (with Rubber Feet)
WEIGHT 7.6kg(16.8lbs)
UNIT MEASUREMENT Pair
Thanks for viewing.
[You must be registered and logged in to see this link.]

stylelaser.com.my

Dealer\Reseller\Trader\Service Provider





Number of posts

: 876


Age

: 44


Location

: Cheras


Registration date :

2018-01-20



---
Permissions in this forum:
You
cannot
reply to topics in this forum