Marantz PM6006 + KEF Q350 Hi-Fi System
Package
Brand
New. 
Now Selling At RM5,499.
 Free Shipping Within West Malaysia.
Marantz PM6006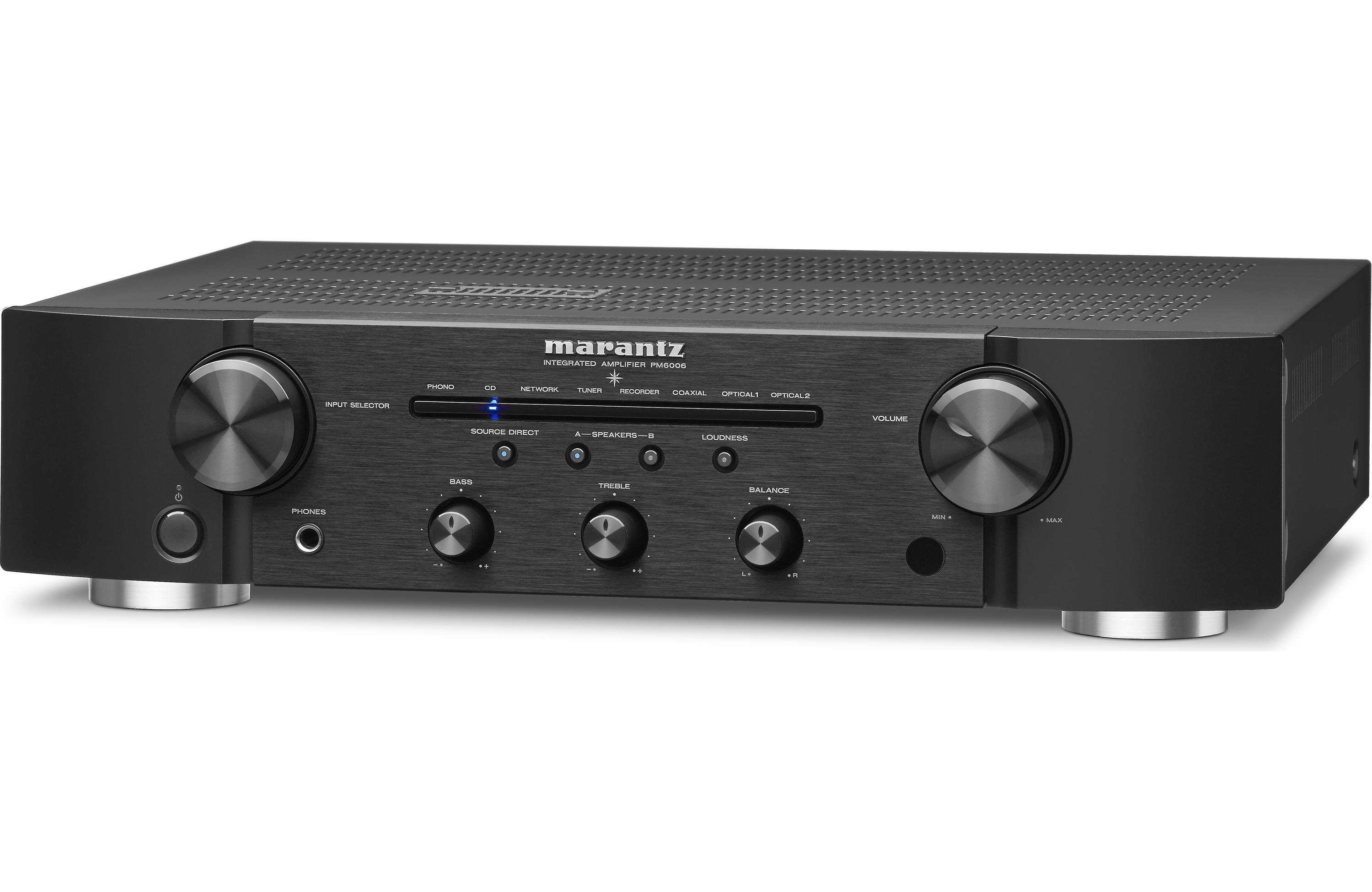 The PM6006 is an upgraded successor of the multi-award-winning PM6005. We've retained the pre-amp and power-amp sections that exclusively feature discrete components - not a single IC in sight of the signal path. The PM6006 is upgraded for peak current at the amplifier stage, which makes it possible to refine the sound for you in much more detail.
You can connect this superb integrated amplifier directly to a vast range of digital sources and use its superior 24bit/192kHz high current CS4398 DAC to create an unbelievably high level of audio enjoyment with new media. The unit now includes 2 optical and 1 coaxial digital inputs (an additional optical input from the predecessor, PM6005), and the complete digital section is fully shielded by an extra metal housing to ensure that the digital stage has no effect on the analog signal.
All of the original features—such as five-line audio input including phono, two-pairs of gold-plated speaker connections with the convenience of bi-wiring, and a remote handset—are all still there. The lower impedance shielded Toroidal transformer, as well as customized components and unique Marantz HDAM modules care for powerful, dynamic and detailed original Marantz sound. In short, the new PM6006 is a new star with excellent genes.
PM6006是屢獲殊榮的PM6005的升級機種。保留了前級和電源部分獨立分離的元件設計 - 不是單一的IC訊號路徑。 PM6006調整在放大階段的峰值電流,以優化聲音呈現更多的細節。將這部經典的擴大機直接與多樣廣泛的數位訊源連接,利用其優越的24bit / 192kHz高電流CS4398 DAC打造新媒體的高階音頻享受。PM6006包括2組光纖和1組同軸數位輸入(比前代產品PM6005多一組光纖輸入)。此外, PM6006的數位電路由一個特製的金屬外殼完全屏蔽,以確保數位電路不會影響類比訊號。PM6005原有的特色設計– 比如包括唱盤輸入的五組音頻輸入,兩組方便bi-wiring連接的鍍金喇叭端子及遙控器 – 都依然保留。低阻抗屏蔽的環形變壓器,客製化元件和馬蘭士專利的HDAM模組提供震撼,動態與細節兼具的馬蘭士原音重現。 PM6006,傳承馬蘭士優異血統的亮眼新星,全新上市。
Marantz HDAM Technology
Marantz developed its own discrete circuit boards to replace standard IC's. These HDAM's consists of discrete surface mount components with short mirror image L/R signal paths. Those devices are doing exactly the same thing as the Op-Amps, but outperform the regular IC Op-amps dramatically in terms of the Slew Rate and reduced noise level, resulting in a much more dynamic, accurate and detailed sound. Over the years Marantz developed different types of the HDAM to improve quality and to fit to the special requirements of a product category like CD or amplifier.
HDAM 高速模組 (Marantz HDAM Technology)
Marantz開發了自己的獨立電路板來替代標準IC。 這些HDAM模組具有短L / R信號路徑的模組組成。 這些零件特性與Op-Amps完全相同,但在擺率和噪聲水平方面優於常規IC運算放大器,從而產生更加動態,準確和細緻的聲音。 多年來,Marantz開發了不同類型的HDAM,以提高質量,並滿足諸如CD或擴大機等產品類別的特殊要求
Current Feedback
The Current Feedback amplifier technology provides wide-bandwidth and high-speed sound reproduction. In combination with the Toroidal Transformer, the PM6006's amplifier holds a massive energy reserve to drive even demanding speakers with absolute ease.
電流反饋線路 (Current Feedback )
電流反饋放大技術提供高頻寬和高速的聲音再現。 與環形變壓器結合,PM6006的擴大機擁有巨大的能量儲備,驅動苛刻的揚聲器輕鬆容易.
Toroidal Transformer
A Toroidal transformer has several advantages over a normal EI core transformer. It is very efficient and therefore delivers more power compared to the same size of an EI core transformer. In addition, due to its shape, the electromagnetic radiation and the mechanical vibration are extremely low all ending in a better sound quality.
環形變壓器  
環形變壓器相對於普通EI鐵芯變壓器具有幾個優點。 它非常高效,因此與相同尺寸的EI磁芯變壓器相比提供更多的功率。 此外,由於其形狀,電磁輻射和機械振動極低,具有更好的聲音品質。
High Current Power Supply
The power supply has high current high speed Shottky Barrier Diodes and high current storage capacitors that together provide wide dynamic range along with low impedance drive capability.
大電流電源  (High Current Power Supply)
PM6006電源具有高電流高速肖特基二極體和高電流存儲電容器,它們同時提供寬動態範圍以及低阻抗驅動能力。
Reference Quality D/A Conversion for Digital Input
The PM6006 features high resolution D/A conversion and is equipped with the reference class CS4398 D/A converter, which provides up to 192 kHz/24 bit resolution for optimum fidelity with high resolution audio file types.
參考級數位 D/A 轉換晶片
PM6006具有高解析D / A數位轉換,並配有參考級CS4398 D / A轉換晶片組,提供高達192 kHz / 24位元,以獲得高解析音頻檔案類型的最佳解析。
Expanded Connectivity for Digital Inputs (2 Optical, 1 Coax) with Hi-res Audio Support
1 Coax digital and 2 Optical digital inputs are now available to connect digital devices and play back Hi-res Audio (up to 192kHz/24bit PCM) through the PM6006's advanced audio circuitry. And the complete digital section is fully shielded by an extra metal housing to ensure that the digital stage has no effect on the analog signal.
數位輸入端子(2個光纖,1個同軸),支持高解析音頻
1同軸和2個光纖數位輸入現在可以經由PM6006的高級音頻轉換電路連接數位設備和播放高解析音頻(192kHz / 24bit PCM)。 並且完整的數位部分由一個額外的金屬外殼完全屏蔽,以確保數位訊號對類比信號沒有影響。
Q350 Bookshelf Speaker
The remarkable Q Series bookshelf speakers excel when space is limited. Featuring the signature KEF Uni-Q driver array with Computational Fluid Dynamics (CFD) port design, the Q350s deliver detailed natural sound with high clarity and tight bass.
Q350書架型揚聲器
當空間有限時,便是令人讚賞的Q系列書架型揚聲器勝出時。Q350揚聲器有著KEF的Uni-Q驅動器陣列,以及計算流體力學(CFD)的埠口設計,能傳送細膩自然且高清晰度的音響以及緊密的低音。
"Sit anywhere" Uni-Q sound
At the heart of the evolved Q Series is the Uni-Q driver array. The signature innovation places the tweeter in the acoustic centre of the midrange and bass cone, bringing the acoustic ideal of a single point source closer than ever to realisation. The result is a more detailed, accurate three-dimensional sound image, which is dispersed more evenly throughout the room than is possible with any conventional speaker. Uni-Q's ultra-wide dispersion is further enhanced through KEF's 'tangerine' waveguide over the tweeter dome.
任何位置都可以聆聽最佳效果的 Uni-Q單體
在先進的Q系列核心,有著Uni-Q驅動器陣列。這個代表性的創新將高音揚聲器置於中音與低音揚聲器的音響中心,讓單點源的聲學理想比以往更接近真實。結果是更細膩精準的3D聲音影像,比任何傳統揚聲器更可能均勻地傳播到整個房間。透過KEF在高音圓頂上方的「冠形導波器」,進一步提升了Uni-Q的超廣域傳播。
New system design
To optimise the high-resolution purity of the Q Series bookshelf speakers, the Uni-Q driver is repositioned to the center of the cabinet to reduce unwanted internal resonance and adding refinement to sonic clarity and detail. With the addition of the damped tweeter loading tube providing a gentle termination of sound produced from the back of the tweeter, lower treble performance is improved dramatically and a new low-distortion inductor on the crossover provides cleaner bass.
新系統設計
為了讓Q系列書架型揚聲器的高解析純淨度達到理想境界,Uni-Q驅動器被重新放置在音箱的中央,以降低不必要的內共振,並進一步提升聲音的清晰度和細膩度。由於附加了緩衝高音載入管,能夠溫和地終止從高音揚聲器後面產生的音響,因此大幅改善了高頻下段的表現,且分音器上的新低失真度電感器提供了較乾淨的低音。
CFD-designed port
Featuring a Computational Fluid Dynamics (CFD) port design with the port repositioned to the rear of the speaker, clarity is improved by reducing the audibility of the midrange leakage through the port.
CFD-設計的埠口
有了計算流體力學(CFD)埠口設計,且埠口被重新放置在揚聲器的後方,降低了中音能聽度經過埠口的洩漏程度,因此改善了清晰度。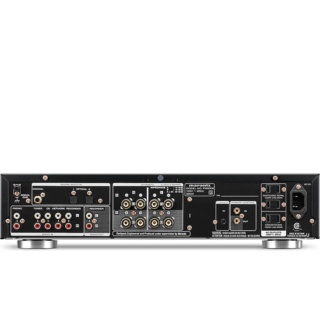 Interested
 please feel free to contact:
Peter  012-2536225

Fong   016-3098668
Business hour:
MONDAY - 10AM-7PM
TUESDAY - 10AM-7PM
WEDNESDAY - CLOSED(PASAR MALAM)
THURSDAY - 10AM-7PM
FRIDAY - 10AM-7PM
SATURDAY - 10AM-7PM
SUNDAY - 1PM-6PM
PUBLIC HOLIDAY - 1PM-6PM
Style Online Store 24Hous
Location:
STYLE LASER AUDIO SDN BHD
No.148, Jalan Cerdas, Taman
Connaught, Cheras 56000 Kuala Lumpur
( NEXT TO ALLIANCE BANK )
We buy in your old items in CASH!!
Got something keep at home but seldom use or planning to upgrade?
Items that we buy:
Subwoofer

Integrated Amplifier

Speaker

CD player
AV Receiver
Please Whatsapp the item photo to me and get the price immediately, once confirmed the deal, we will pick up your item from you and pay you in cash.


Please visit [You must be registered and logged in to see this link.] find out more products for sale at very special price..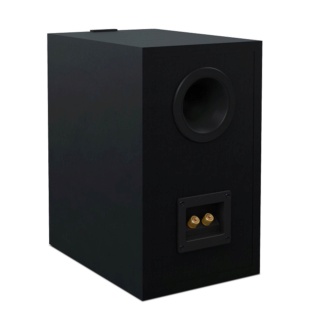 Marantz PM6006 
Amplifier
Number of Channels    2
Power Rating    40 W per channel @ 8 Ohms RMS
55 W per channel @ 4 Ohms RMS
Frequency Response    10 Hz to 70 kHz
Signal to Noise Ratio    Phono (MM): 83 dB
CD, Tuner, Network, Recorder: 102 dB (2 V input, rated output)
Total Harmonic Distortion (THD)    0.08%
Damping Factor    100
Audio DAC    CS4398
Tone Control    Bass (50 Hz): ±10 dB
Treble: 15 kHz): ±10 dB
Connectors
Input    5 x RCA stereo L/R (1 phono)
2 x Optical TOSLINK
1 x Digital coaxial
Output    1 x 1/4" (6.35 mm) Headphone
1 x RCA stereo L/R
Speaker Connectors    4 x Binding post pairs
Other Connectors    1 x Remote in
1 x Remote out
1 x Flasher in
1 x AC power inlet
2 x Switched power outputs
1 x Unswitched power output
1 x Ground terminal
Input Sensitivity    MM 2.2 mV / 47 kOhms
Phono Input    Max Level: 100 mV
General
Front Panel    Metal
Power Requirements    240 VAC, 50/60 Hz
Power Consumption    Operational: 395 W
Standby: 0.3 W
Dimensions (W x H x D)    17.3 x 4.1 x 14.6" (43.9 x 10.4 x 37.1 cm)
Weight    17.2 lb (7.8 kg)
MODEL Q350
DESIGN Two-way bass reflex
DRIVE UNITS 165mm (6.5in.) aluminium Uni-Q
25mm (1in.)vented aluminium dome HF
FREQUENCY RANGE FREE FIELD 42Hz (-6dB)
FREQUENCY RESPONSE 63Hz-28kHz (±3dB)
CROSSOVER FREQUENCIES 2.5kHz
MAXIMUM OUTPUT 110dB
AMPLIFIER REQUIREMENTS 15-120W
SENSITIVITY 87dB (2.83V/1m)
NOMINAL IMPEDANCE 8 Ohms (min.3.7 Ohms)
DIMENSIONS H x W x D: 
358 x 210 x 306 mm
362 x 210 x 306 mm (with Rubber Feet)
WEIGHT 7.6kg(16.8lbs)
UNIT MEASUREMENT Pair
Thanks for viewing.
[You must be registered and logged in to see this link.]

stylelaser.com.my

Dealer\Reseller\Trader\Service Provider





Number of posts

: 876


Age

: 44


Location

: Cheras


Registration date :

2018-01-20



---
Permissions in this forum:
You
cannot
reply to topics in this forum