Item: Melos SHA-1 Tube Preamp
Condition: 8.5/10. Item is in excellent condition. No dent or scratches. Comes with upgraded Nordost power cable installed.
Overview
The SHA-1 was a stunner of a preamp/headphone amp when it first came out. Back then, Melos Audio was one of the leading manufacturers for top class audio gears. They would give brands like Audio Research, Counterpoint, McIntosh, Conrad Johnson etc a good run for their money and in many cases, was the hands down best buy when you factor in their selling price. They were affordably priced, was solidly constructed, very well designed and engineered and more importantly, sounded like a high end component when their selling prices would have pointed otherwise. The SHA-1 was something of a dual purpose preamp where you can use it as a standalone headphone or as a three input preamp. Design was remarkably straightforward with a single focus on purity of sound which is evident on the front of the unit – toggle switches for turning on the unit and switching between the three inputs and a volume knob. Plain and simple. Output runs through a pair of 6922 tubes which gives it this warm textured but detailed sound. Tubes in there are currently Sovtek but feel free to tube roll on this unit to find a sound to your liking.
Price: RM2200 or swap/topupCan Trade-In your CD Player/Amplifier/Speakers/Etc
Retail Price: RM4800
Contact: 012-3816611
Click here to Whatsapp: 
http://wasap.my/60123816611
Melos SHA-1 Preamp/ Headphone AmpStereophile Recommended Components "Class A"
"...The first thing that struck me about the Melos's preamp performance was the utter clarity, the clear sense of ease throughout the entire frequency range...In short, the Melos KICKS ASS! It does nothing to alter the ambient soundfield in any way.. whatever soundstage depth is coming out of your source, the Melos will pass it along unscathed.I can't recommend the Melos SHA-1 highly enough. It's as good or better than any preamp I've heard at any price... the Melos SHA-1 is the only way to go; the closest thing yet to sticking your interconnects straight into your ears.  Is it a Class A contender? I and I think so..." COREY GREENBERG - Stereophile
Review Link: http://www.stereophile.com/tubepreamps/617/index.html
Specifications:
Class-A hybrid tube/FET headphone amplifier/line stage.
Voltage gain: 19dB. THD: <0.07% at 1kHz, 1V output.
Polarity: non-inverting.
Frequency response: 15Hz-200kHz, +0, -1dB.
S/N ratio: 85dB ref. full output.
Input impedance: 100k ohms.
Output impedance (line): 0.5 ohms.
Maximum output (headphones): 3.5V.
Dimensions: 19" W by 17" D by 3.5" H. Weight: 12 lbs.
Outputs: 1 RCA, 2 Headphone Jacks
Inputs: 3 RCA
Description :
The Melos SHA1 Class-A hybrid tube/FET headphone amplifier/line stage. It utilizes a specially selected 6DJ8 for nearly 20dB of gain, then follows it with discrete FETs to both buffer the tube and provide the current drive needed to properly drive dynamic headphones. The Melos SHA1 is also a line-level preamp with superb low-level dynamics, sweet yet crystal-clear highs, luscious mids and powerful lows.

Specifications :
Type...........................................Class-A hybrid tube/FET headphone amplifier/line stage.
Voltage gain................................19dB.
THD............................................<0.07% at 1kHz, 1V output.
Polarity.......................................Non-inverting.
Frequency response....................15Hz to 200kHz, +0, -1dB.
S/N ratio.....................................85dB ref. full output.
Input impedance..........................100k ohms.
Output impedance........................0.5 ohms.(line)
Maximum output..........................3.5V.(headphones)
Weight........................................6 kg
Dimensions(w x d x h)..................48.5 x 37.5 x 10 cm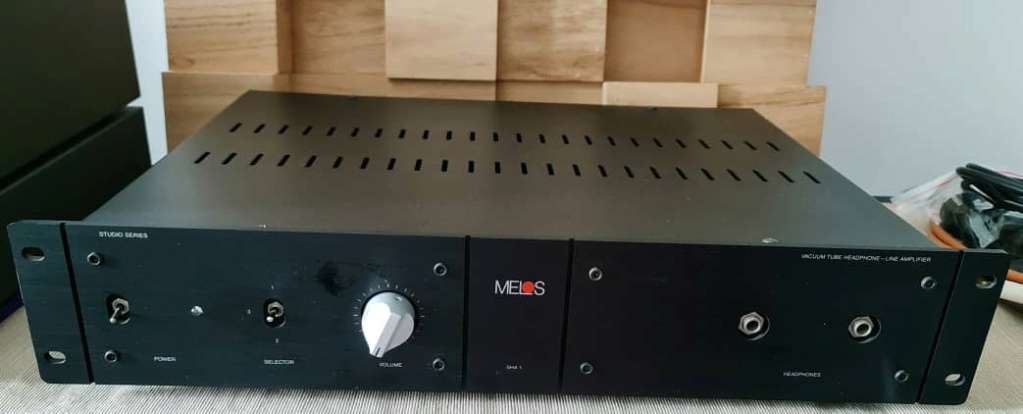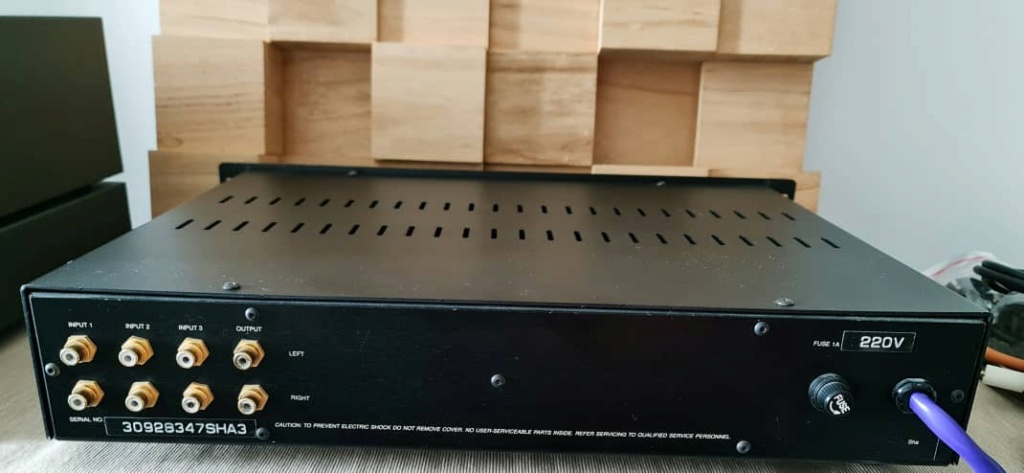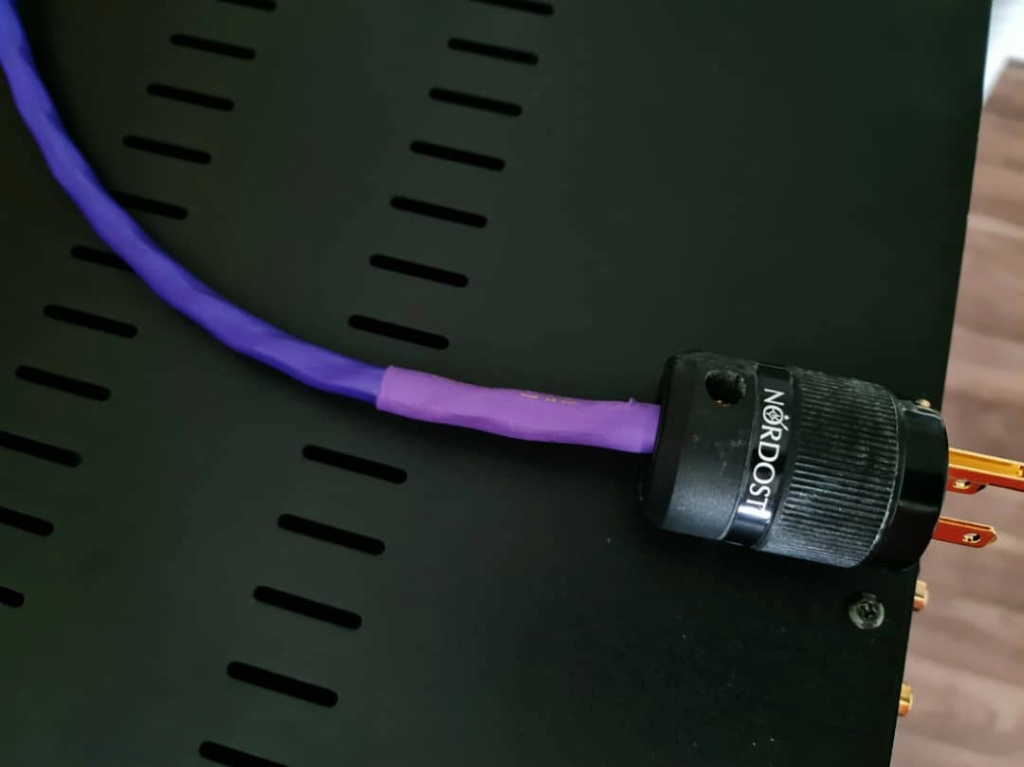 Website:
http://www.audioreview.com/product/amplification/preamplifiers/melos/sha-1.html
https://www.stereophile.com/headphones/617/index.html
https://www.usaudiomart.com/details/649470434-melos-sha1-rack-mountable-headphone-amplifier/
https://www.carousell.sg/p/melos-sha-1-tube-headphone-preamplifier-199365396/
https://www.ebay.com/itm/Melos-Audio-SHA-1-Stereo-Tube-Headphone-Amplifier-SHA1-Upgrades-/224085762046
VIEW ALL MY OTHER STUFFS BY CLICKING BELOW:https://my.carousell.com/hifijunction/https://my.carousell.com/hifijunction/https://my.carousell.com/hifijunction/
Thank you
---
Permissions in this forum:
You
cannot
reply to topics in this forum