Item: Blumenstein Audio Orca 3" Full Range Speakers
Condition: 8.5/10. Item is in excellent condition. No dents or scratches. Comes with optional metal speaker grill. Looks and sounds fantastic.
Price:
RM2000
RM1680 or swap/topup
Contact: 012-3816611
Wasap.my/60123816611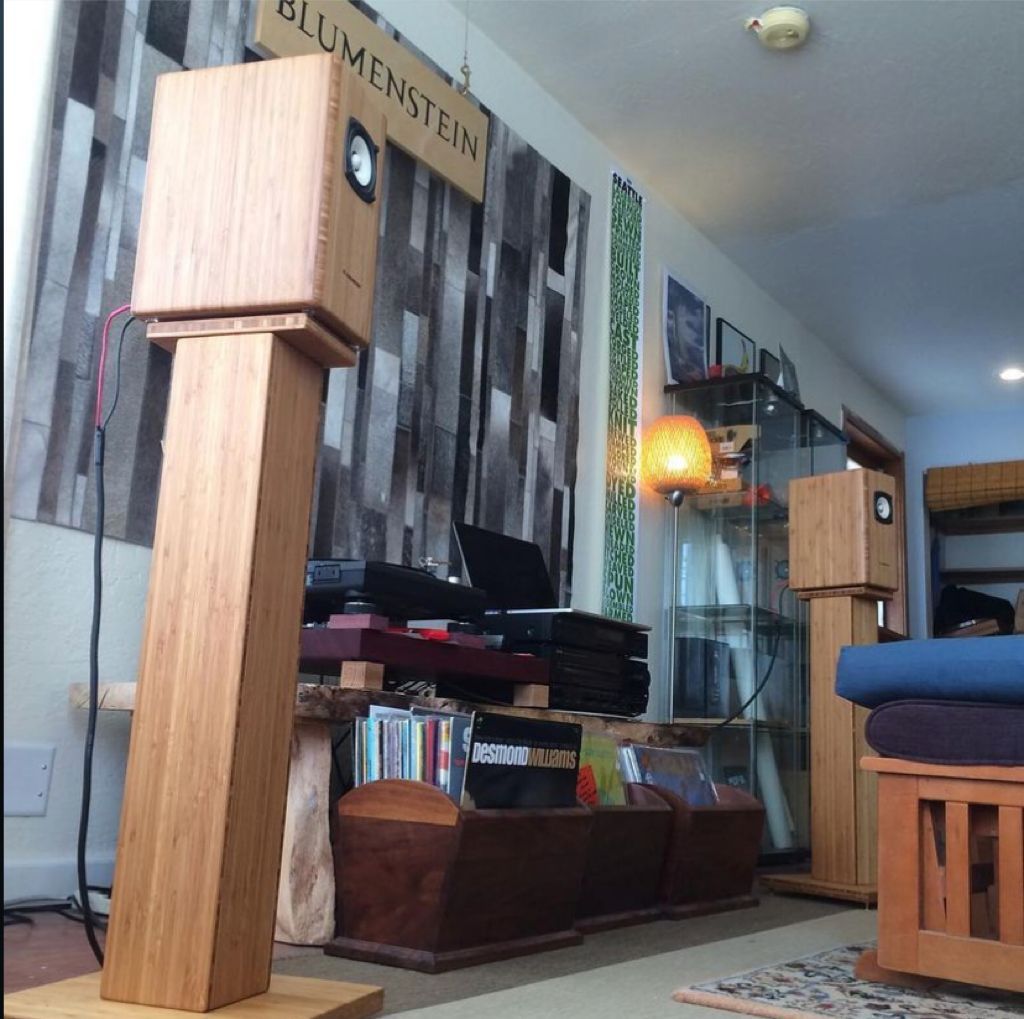 The Orca 3" Full Range Speakers are the classic crowd pleasers of lineup. They offer a more refined sound quality with all types of audio content consistently across each variation in cabinet thickness and material.
Their sleek new front port design, faceted Douglas fir internal bracing, and specialized damping materials make the Orcas a dynamic addition to any desktop, home theater, or studio monitor setting. These speakers are well suited for near field desktop listening and will create a holographic sound stage without causing listening fatigue. They perform beautifully for most small and large rooms in a home, with enough efficiency to deliver a satisfying sound in larger room settings.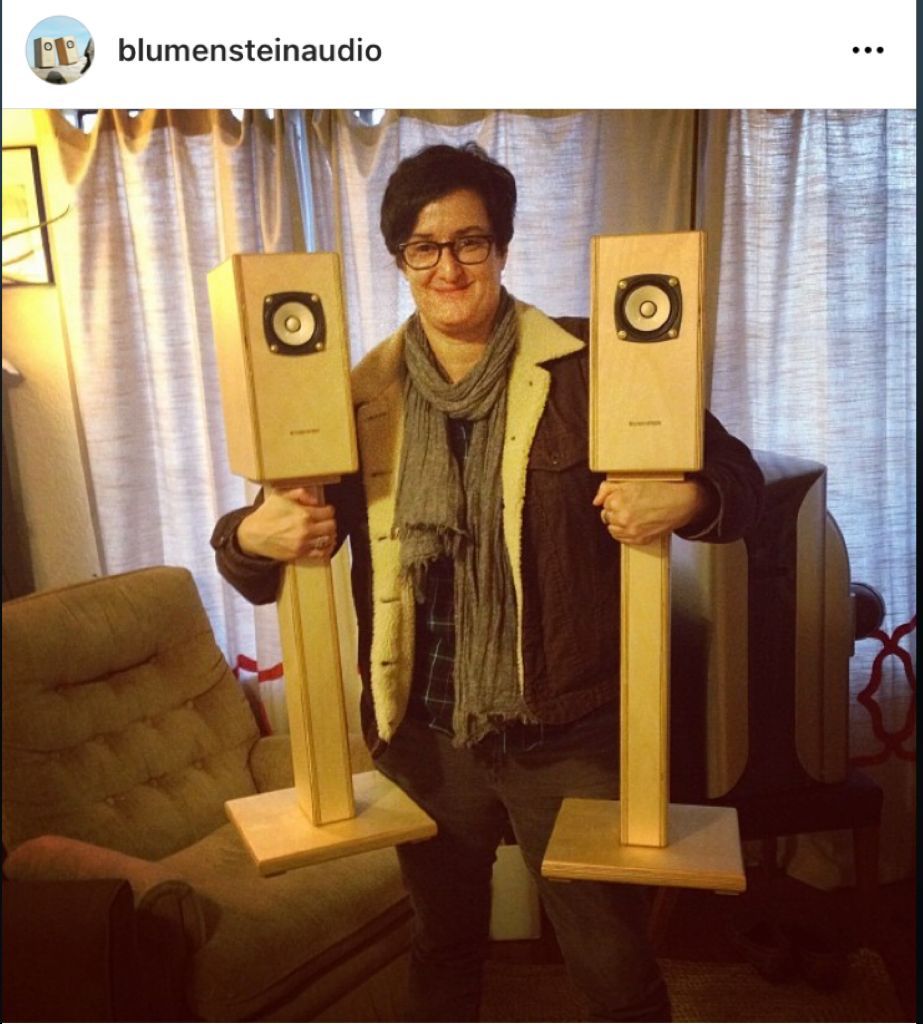 [size=28]ORCA CUSTOMER REVIEWS

[/size]
"Love my Orcas! They are truly suburb loudspeakers. They hold themselves against my Harbeths, and in some areas (immediacy) exceed them. Very impressed. Right now I'm playing them with a 45W Conrad Johnson EL34 integrated. Beautiful. [Clark has] achieved a wonderful balance in these speakers - I find that exceedingly rare, even among the big boys. Voices sound REAL."-Greg K.  February 2019
"[The Orcas] are clean, clear, with amazing images, deeper sound stage than my Triangles (and they are really good at sound stage), impressive high frequencies . . .They only have about 100 hours on them. Unless they are going to extend down to 25 Hz with more break in I don't know what else they can do. I was hearing good high frequency response with Bluegrass, so just to be sure, we put on Kind of Blue. The cymbals were amazing! They had sizzle! The piano, saxophone, and of course trumpet sounded very real. I'm really amazed at the highs. The cymbals were as they should be [. . .] the images were solid; the best I have ever heard the piano on this album. Walking back and forth behind the listening chair I could see that the center image only moves about a foot off center in my room at the extreme right and left. What I mean is that to get it to do that I stood a foot or more to the right of the right speaker, etc. There is a really wide sweet spot. More than I have experienced before. I could go on and on, but it would just be repetitive. Clark, you have really done something magic here." -Grainger M., Tennessee
"Well a pair arrived today with the matching stands. And I thank the individual who mentioned them on a prior post . . . these are an incredible little speaker that belie their size. Very open with room filling sound, pretty darn good bass as well from, yes, a single 3 inch driver. I don't know of many if any speaker that can beat this at their [price]. Beautiful sound, build quality and aesthetics, all in a compact tidy package." - Dave, Vancouver, B.C. on Canuck Audio Mart
[size=28]SPECIFICATIONS

[/size]


6" x 8.5" x 11.5"


8 ohms, 75hz-35khz


Efficiency: 92.5 dB.


Price is for a pair


Selection of any material will yield similar acoustical qualities


thinner wood options=bright, musical


thicker wood options=neutral, warm


Robust solid wood internal bracing structure similar to Marlin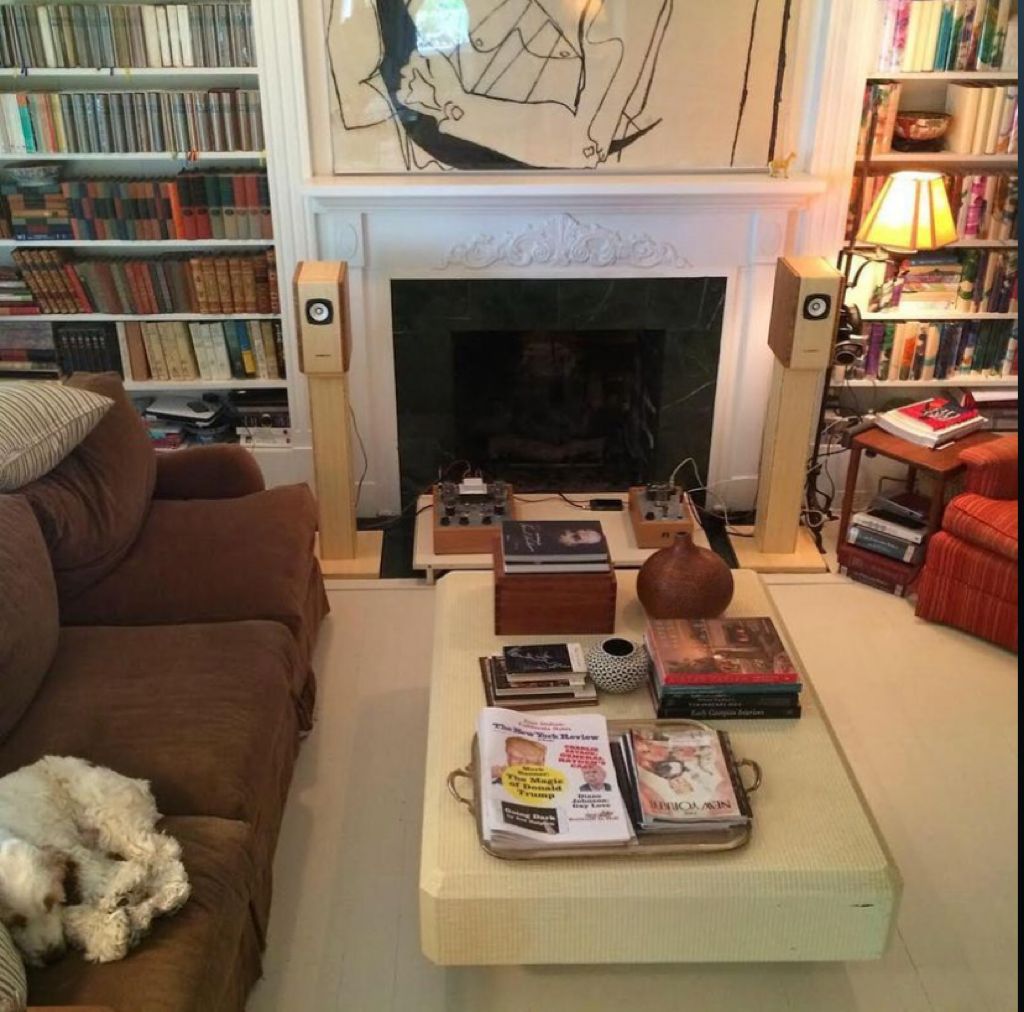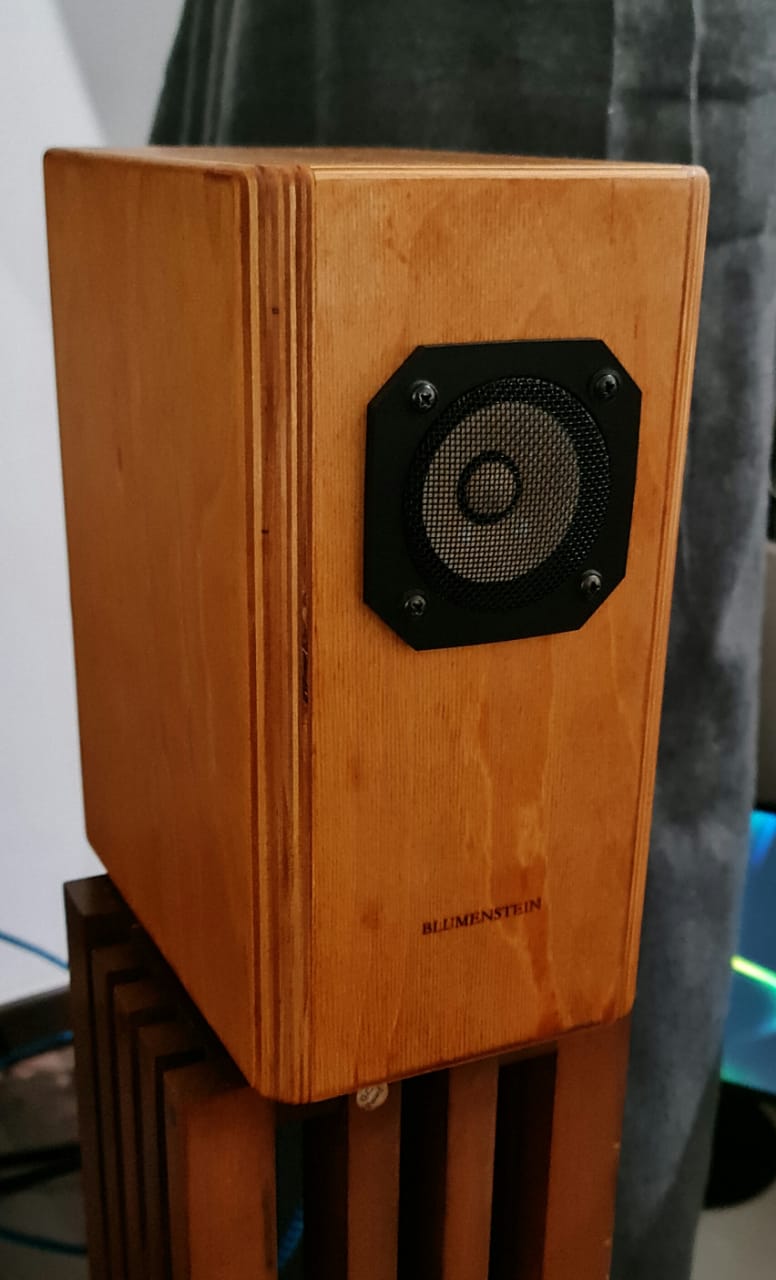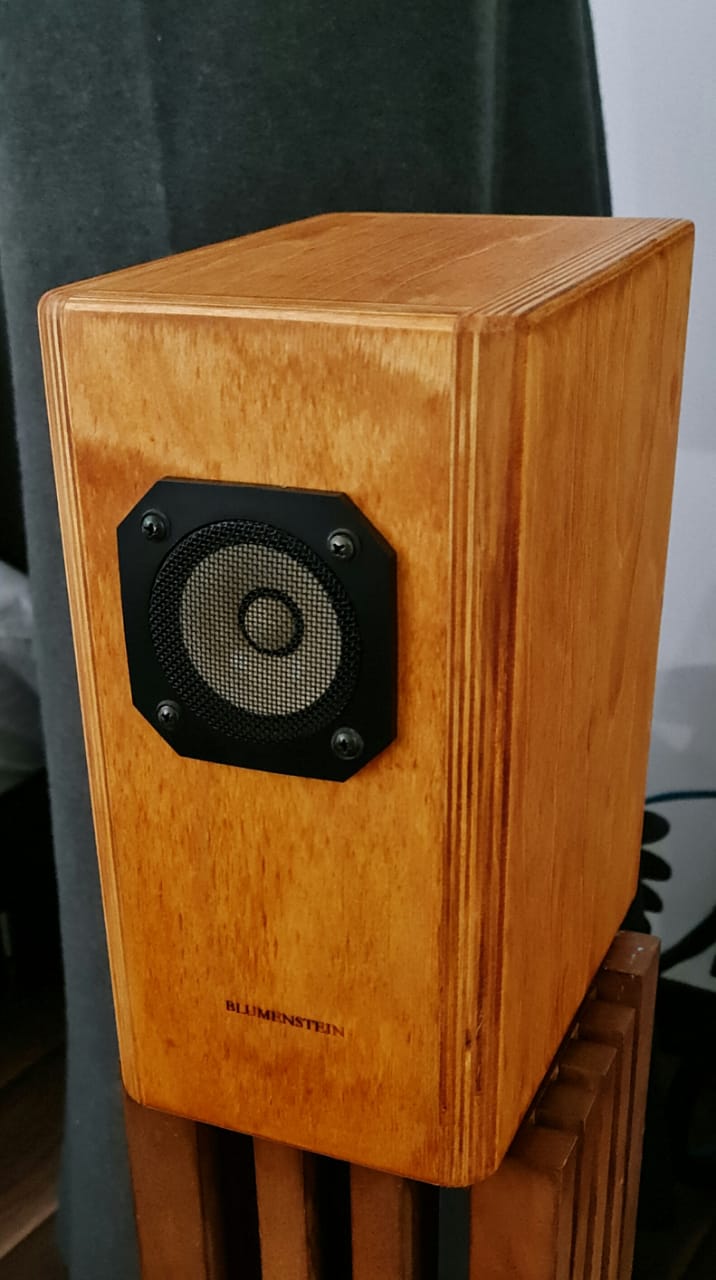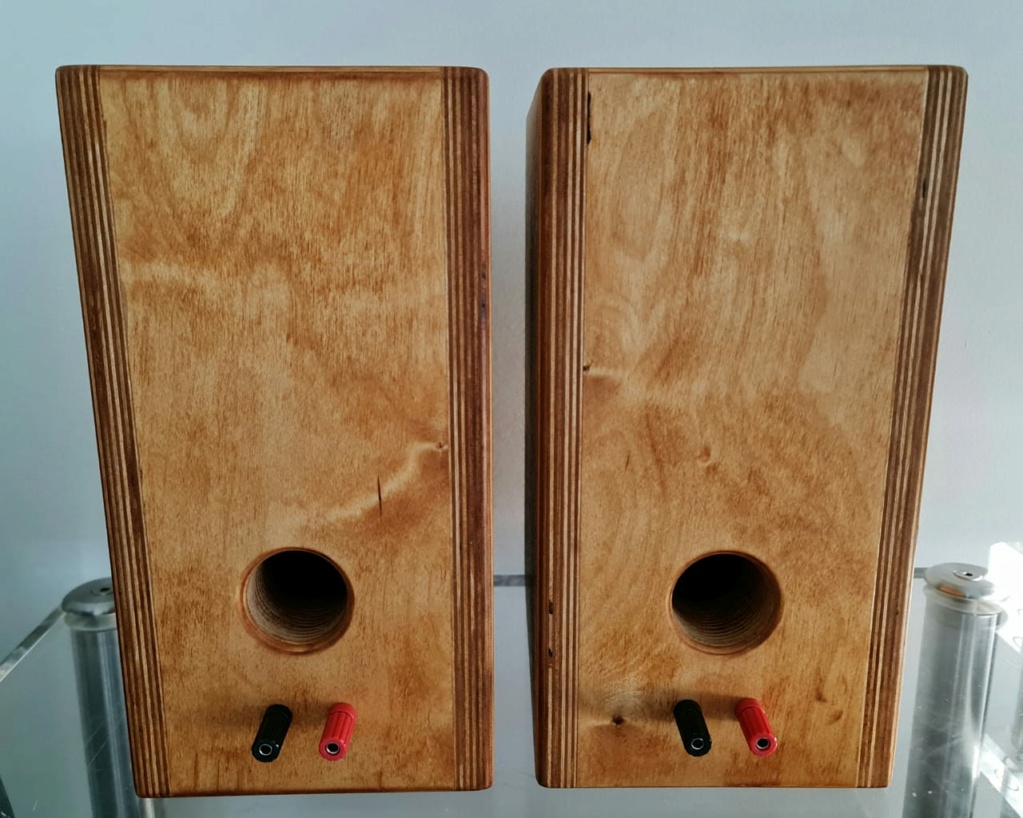 Website:
https://www.blumensteinaudio.com/all-products/orca-3-inch-fullrange-pair
https://www.blumensteinaudio.com/all-products/vintage-orca
VIEW ALL MY OTHER STUFFS BY CLICKING BELOW:https://www.carousell.com/u/hifijunctionhttps://www.carousell.com/u/hifijunctionhttps://www.carousell.com/u/hifijunction
Thank you
Last edited by raymond88 on Sat Nov 27, 2021 4:37 pm; edited 2 times in total
Similar topics
---
Permissions in this forum:
You
cannot
reply to topics in this forum