Cayin mt-45 mk-2 plus (used)
Condition 8.5/10 4 MONTH OLD
RM2900
Whatapps for best price +6014 663 4164
The main factors affect the sound quality of vacuum tube amplifier
1. Single-ended and push-pull circuit
At the end of the power amplification, amplification of push-pull is easier to get high power output, because push-pull is a vacuum tube amplifier "+" signal, a vacuum tube amplifier "-" signal, and then superimposed, so large distortion. Single-ended amplifier is a vacuum tube amplifier "+, -" signal, does not need the signal superposition, therefore less distortion. The sound Single-ended than push-pull good, especially in some minor details. However, Single-ended is difficult to obtain high power output, with vacuum tubes of the same type, Single-ended can do 10W, while push-pull is easy to do 30W, Single-ended to obtain large power will have to pay more price.
2. push-pull end power amplifier of vacuum tube different connections
push-pull the end of the power amplifying vacuum tube usually have three connections: triode form, super linear form and standard form. Theoretically speaking, the triode form by minimum distortion, output power is minimum; standard form get larger distortion, power is also the maximum; between super linear form between.
3. Affect the power transformer and output transformer of sound
High quality vacuum tube amplifier inseparable quality transformers, power transformers currently technically no trouble, the output transformer is the decision of the vacuum tube amplifier sound quality is the key. Because regardless of the output transformer selection is good, how sophisticated technology, both methods exist to avoid leakage inductance and stray capacitance components, resulting phase distortion. Output transformer as inductive element, to the transmission signals of different frequencies have different inductance. Therefore, the output of the transformer will be different in different voices lead. No high-quality output transformer, other aspects of the production of better quality vacuum tube amplifier is also meaningless.
Cayin MT-45MK2 Tube amplifier Tube KT88x4 have all-powerful power match 90~270V
This new rigid build  low-priced vacuum tube amplifier features huge sonic improvement from the previous MT series.  The sound of this integrated amplifier is sweet and detailed, with the dynamics and low-end authority of a much larger amplifier. The owner may adjust the bias of the power valves by using gain controls and a high precision VU meter on the front panel of the amplifier. Special handmade power transformer and output transformers give very quiet performance. With heavy duty transformer design the amplifier has sufficient power to drive most small and medium size speakers. It also features switching so audiophiles can enjoy 2 different styles of sonic performances from the same amplifier.
1. Using two special high-quality wide frequency response EI type output transformer,
2. Use specially manufactured toroidal power transformer,
3. Use a 12AX7 preamp tube and 12AU7 each two,
4. Use the four-stage KT88 / EL34 tubes do push-pull power amplifier class AB1,
5. Provide power amplifier tube BIAS current indication and adjustment work, keep in top working condition,
6. Provide triode(TR) and ultra linear(UL) selection,
Triode works for voice, string music,
Ultra-linear work, suitable for large scenes, large dynamic music,
7. The use of silver-plated signal line,
8. convenient plug-type vacuum tube shield.

Specifications:
Rated output power            18W+18W (RMS Triode work status)
                                            35W+35W(RMS Superlinear work status)
Frequency response           8Hz~50kHz(-3dB)
THD                                    1%(1kHz)
SNR                                    90dB
Input Sensitivity                  300mV
Input impedance                 100kΩ
Output impedance              4Ω,8Ω
Tube                                    EL34×4
12AU7×2
12AX7×1
Input                                    3×RCA
Power supply                      220V±5%  50Hz
Volume                                295mm×395mm×185mm(W×D×H)
Power consumption             230W
Weight                                 16.5kg[size=12]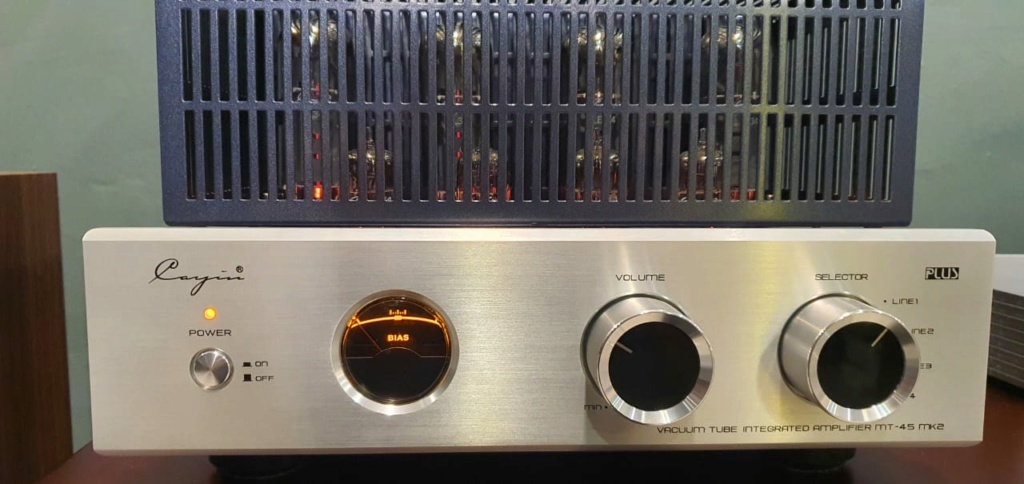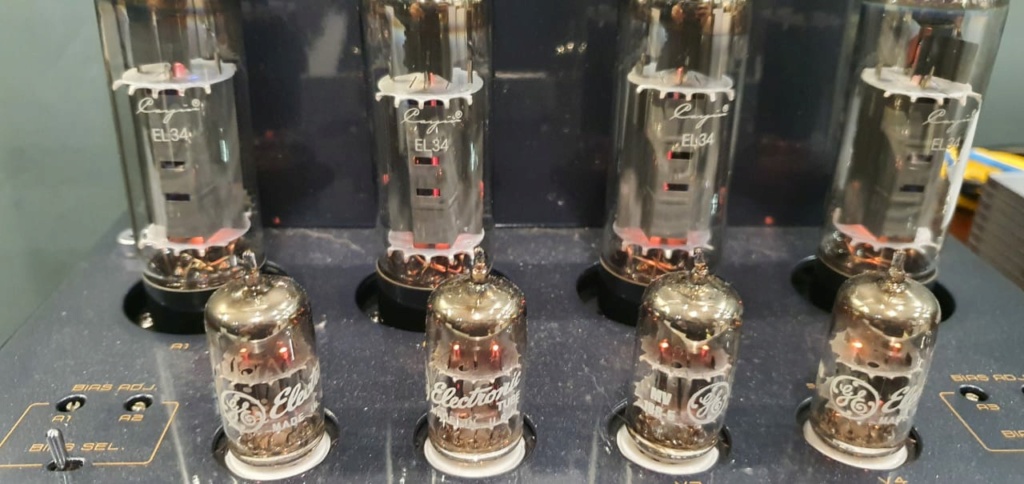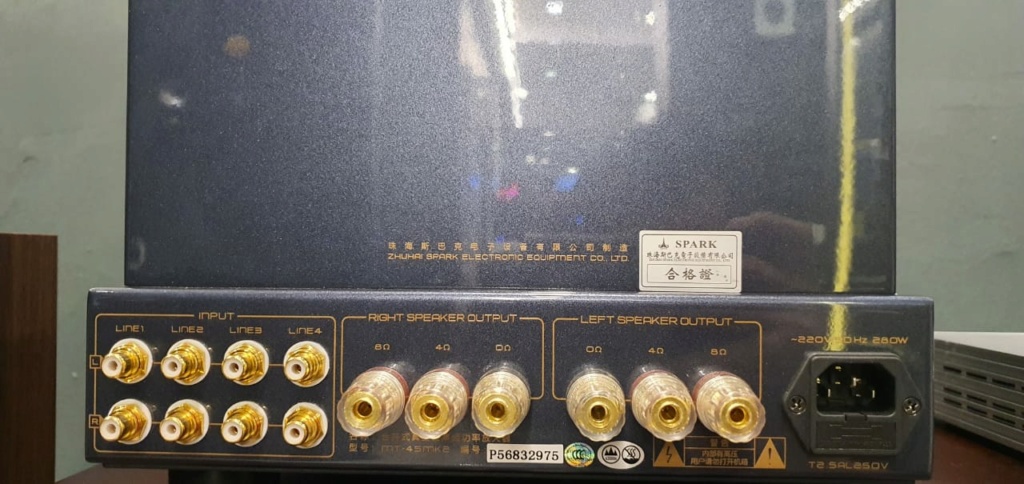 [/size]
Last edited by Yap5131 on Sun Nov 14, 2021 1:59 pm; edited 3 times in total (Reason for editing : price update)

Yap5131

New Member





Number of posts

: 5


Age

: 27


Location

: Subang


Registration date :

2021-10-27



Welcome to our forum. You are new here, so you get this one time warning... you have 3 posts... all of which have full capital letters in the title. This is called SHOUTING and is deemed to be rude internet behaviour. 
We have rules in this forum, the above is only one of the rules WHICH YOU MUST comply with. 
Kindly take this time to read ALL the forum rules and adhere by them ALL. 
In future, any post that breaks the rules will be automatically deleted without any furthur warning given. Further refusal to comply with the rules will be given a suspension or ban. 
you have 24 hours to ammend your title to adhere by the rules, after which time your post WILL be deleted. 
Moderator.

bal

Moderator





Number of posts

: 1258


Age

: 58


Location

: Bangsar, medan damansara area


Registration date :

2009-03-06

Character sheet


Source(s)

:

CEC T2, Oppo blu ray, mac mini running Audirvana thro Teac ud 501 dac




Amplification

:

conrad Johnson, Oddessy Khartago mono b




Speakers

:

maggie 1.7



Similar topics
---
Permissions in this forum:
You
cannot
reply to topics in this forum