Item: Classe Audio DR-5 Pre-amplifier w/ Phono Stage. Made in Canada
The DR-5 was designed by Classé founder Dave Reich, hence the DR, and is very highly regarded to this day. Made during the golden age of Classe Audio, David Reich designed some of the most iconic and still most sought-after Class A amps and preamps. Instantly recognizable, the amps are very tall, muscularly built, and could drive almost any speaker without effort. His preamps are similarly overbuilt. Made in Canada. You will not find a better-made preamp anywhere near this price
Condition: 8.5/10. Item is in excellent condition. No dents or scratches. Item is well taken cared of by owner.
Price: RM4500 RM4250 or swap/topup
Can Trade-In your Amplifier/
CD Player/Speakers/Etc
Contact: 012-3816611
Wasap.my/60123816611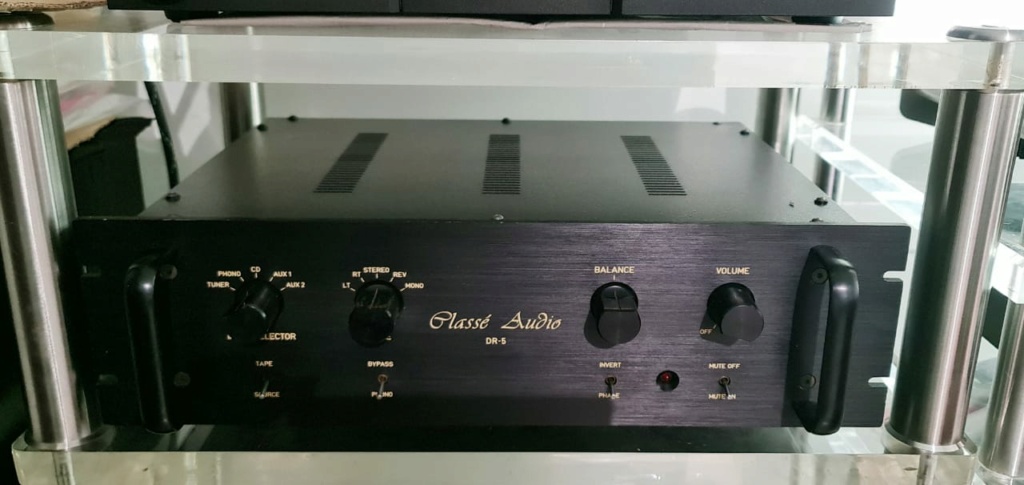 The DR-5 is the preamp that cemented Classé's reputation as a top-echelon audio manufacturer. With adjustable gain range between 20 and 40 dB, MM and MC phono section, the DR-5 offers top-flight performance, especially in terms of dimensionality and imaging.
Website:
https://hometheaterreview.com/classe-dr-5-preamp-and-dr-5-power-amp-reviewed/
SEE ALL MY AVAILABLE ITEMS HERE:https://www.carousell.com/u/hifijunctionhttps://www.carousell.com/u/hifijunctionhttps://www.carousell.com/u/hifijunctionThank you
---
Permissions in this forum:
You
cannot
reply to topics in this forum