Item: VAC Phi 200 Tube Stereo Power Amplifier - 110 WPC
Condition: 8.5/10. Item is in like-new condition. No dents or scratches. 
Solid bass control is like a solid-state but with excellent frequency extension on the low end and the highs. The amps present a detailed, deep and wide sound stage that is musical and engaging. Low-end resolution is fantastic. Has enough power to drive virtually any speaker.
Retail Price: USD9,999.00 (RM40k)
Price: RM19k or swap/topup
Can Trade-In your Amplifier/
CD Player/Speakers/Etc
Contact: 012-3816611
Wasap.my/60123816611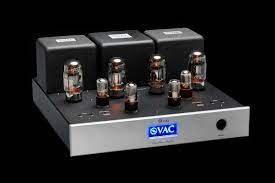 The basic circuit of Phi 200 is a simplified take on the topology employed in the Statement products. Both fully balanced and single-ended input modes are supported; by switch setting, the front-end circuitry is rearranged to be correct and optimal for the selected mode.
Another switch converts the Phi 200 from a 100+ watt/channel stereo operation into a true 200+ watt monoblock with great power and control. The ability to set the amplifier for either stereo or mono operation allows freedom of application (biamp one day, monoblocks the next), and the ability to pace the development of a system. You can start with one Phi 200 in stereo mode today and add a second one later for additional power and true monoblock performance.
The Phi 200's wideband power is developed using KT88 beam power vacuum tubes, exploited to fullest advantage by 14-pound, custom-wound, 21-section output transformers. With Class A1 direct-coupled low-mu triode input and driver stages, the result is fast, full, detailed sound.
Discreet amber indicators direct adjustment of the output tubes for ideal sound. The lacquered 9.5 mm fascia beautifully compliments the rugged 2.4 mm non-magnetic chassis. The massive power transformer is fully potted to assure quiet operation. A 12-volt trigger input is accepted.
An optional glass/machined aluminum cage is available, for an appearance reminiscent of a Statement amplifier.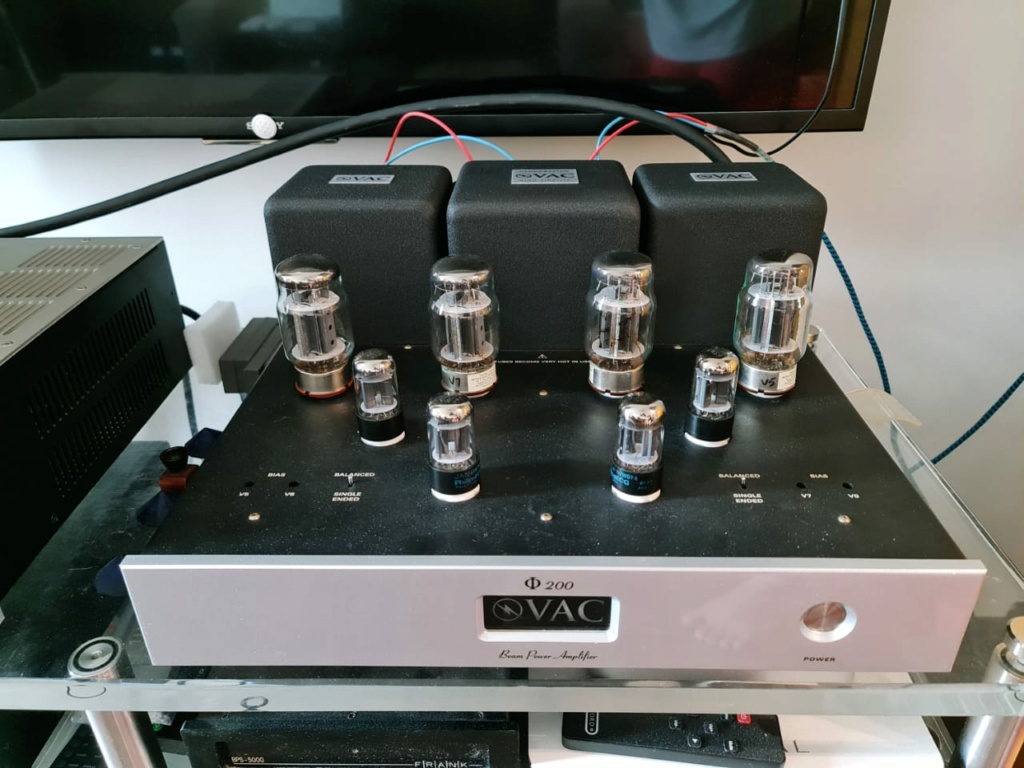 Website:
https://www.dagogo.com/vac-phi-200-tube-monoblock-amplifier-review/
https://www.soundstagenetwork.com/index.php?option=com_content&view=article&id=519:vac-phi-200-stereo-amplifier&catid=94&Itemid=110
https://www.ultraaudio.com/index.php?option=com_content&view=article&id=120:vac-phi-200-stereo-amplifier&catid=37:full-length-reviews&Itemid=2
http://www.vac-amps.com/productPages/Phi200.html
[url=https://www.soundstageultra.com/index.php/equipment-menu/120-vac-phi-200-stereo-amplifier#:~:text=Price%3A %249990 USD.]https://www.soundstageultra.com/index.php/equipment-menu/120-vac-phi-200-stereo-amplifier#:~:text=Price%3A%20%249990%20USD.[/url]
SEE ALL MY AVAILABLE ITEMS HERE:https://www.carousell.com.my/u/hifijunction/https://www.carousell.com.my/u/hifijunction/https://www.carousell.com.my/u/hifijunction/
Thank you
---
Permissions in this forum:
You
cannot
reply to topics in this forum