Item: MeiXing MingDa MC84-CII Push-pull EL84 Tube Integrated Amplifier
Condition: Item is in very good condition. No dents or scratches. Comes with original metal remote control. 
Bought new at RM3500
Selling Price: RM1800 RM1600 or swap/topup
Can Trade-In your Amplifier/CD Player/
Speakers/Etc
Contact: 012-3816611
Wasap.my/60123816611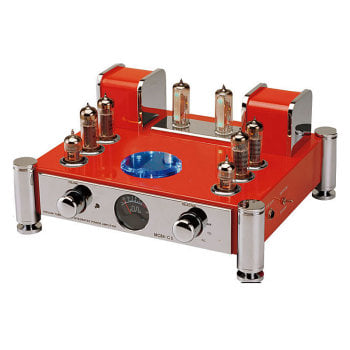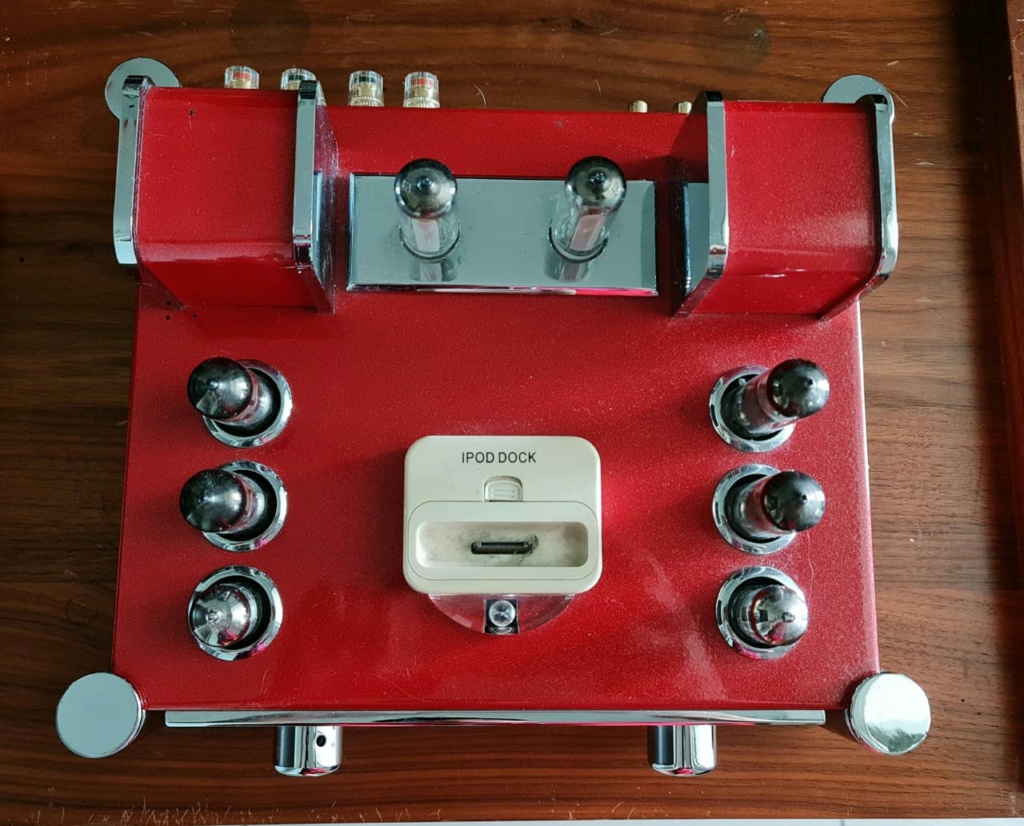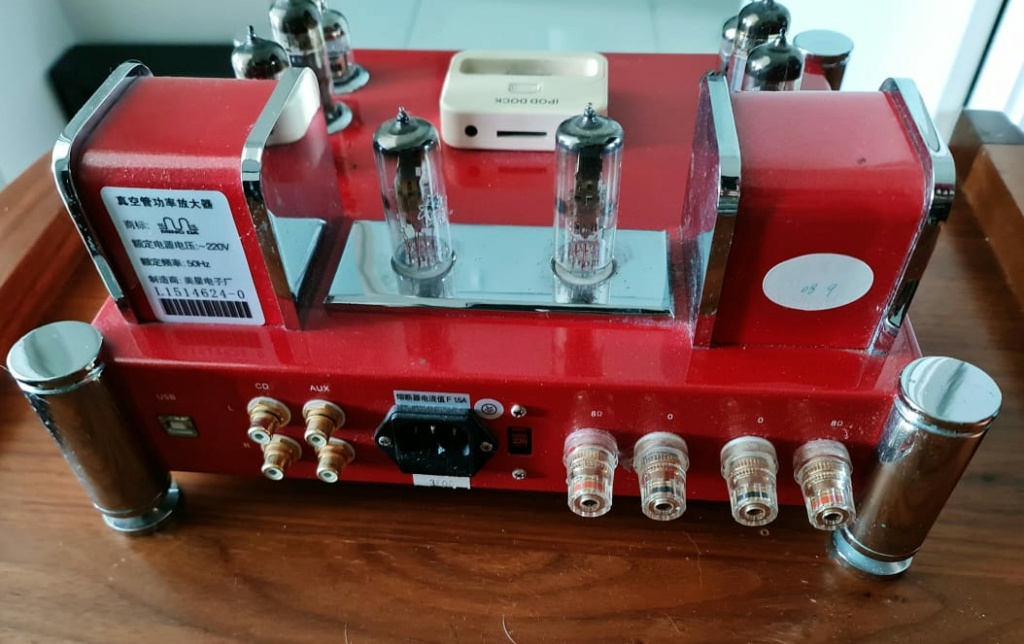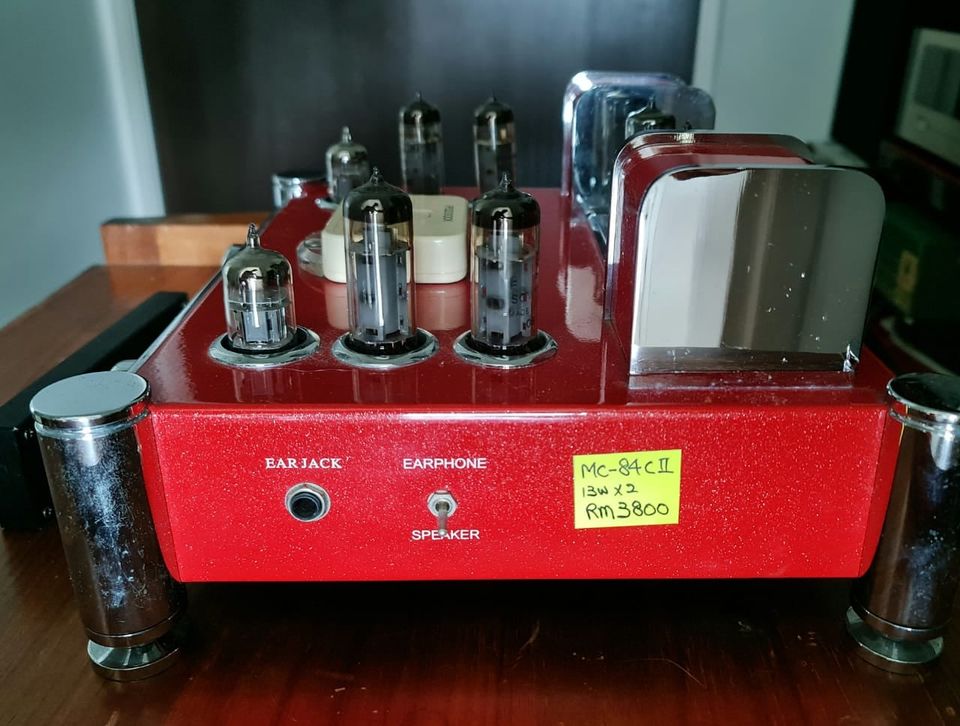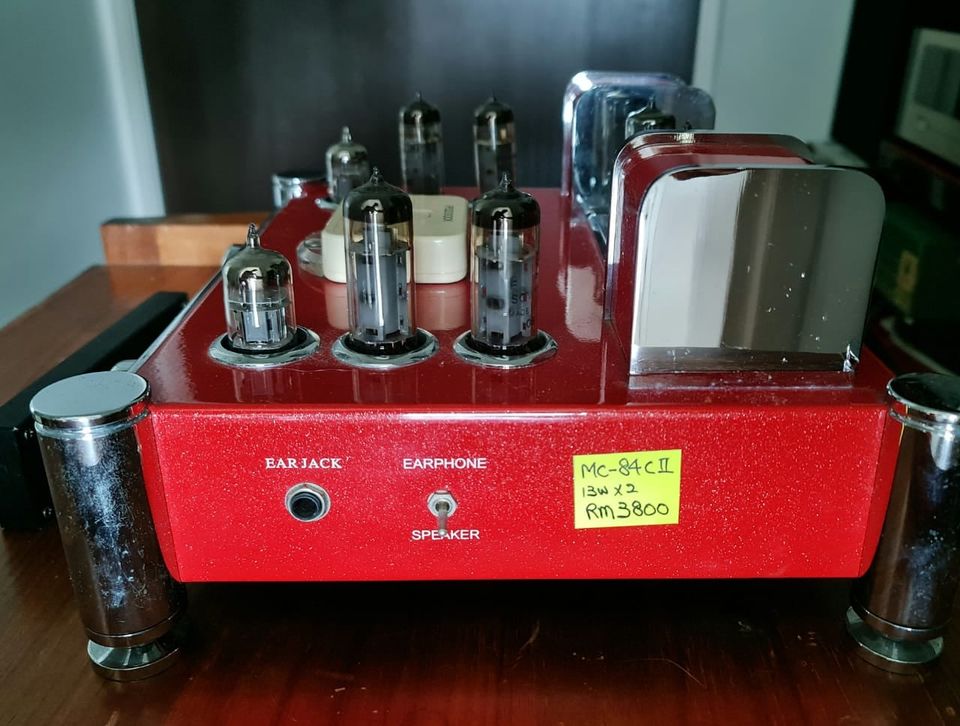 This multi-function push-pull EL84 tube amp have also USB connection port that can link with PC, or your phone
It has a remote control
Techinical parameters:
Output Power: 12W × 2
Sensitivity: 200mv
It is suitable for a 50-100W speaker with more than 88dB sensitivity
Degree of distortion: ≤0.8%
Signal to noise ratio: 89dB
Input selection: four groups
Output options: two groups
Amplification tubes: special customize EL84 × 4, 12AX7 × 2,  6E2 × 2
Frequency response: 20Hz-55KHz ± 1dB
Voltage: AC110/120V or 220/235V 60Hz / 50Hz
Package dimension: L44 × W39 × H33cm
Package Weight: 12Kg
Dimension:L32 × W29 × H15cm
Net weight: 8K
Features:
You can connect a CD player to enjoy handmade scaffolding integretd tube amplifier with a high-fidelity rhythm.
It has a telephone support for pluging in your any apple products (iphone, Ipod NANO Ipod classic)or MP3 to enjoy your favorite music.
The machine can be equipped with a computer cable, by connecting the USB at the back panel, it can directly into your computer to download music  to realise a high-fidelity music playback.
You can connect your headphones with the jack at the left of this machine to enjoy pure tube amp Hifi Sound.
It can match with a high sensitivity mini speaker MD007-1 and input a home TV audio signal to enjoy a 3D sound efect.
This tube is eauiped with an aluminum remote control, computer USB cable, MP3 cables.
It has a fashion design, an internal handmade scaffolding circuit and high-quality electronic components.It is a cost-effective tube amplifier  and bring  a lot of convenience for most of the users.
---
Permissions in this forum:
You
cannot
reply to topics in this forum