Pre-Owned Mcintosh MC240 Vintage Tube Amp
RM16500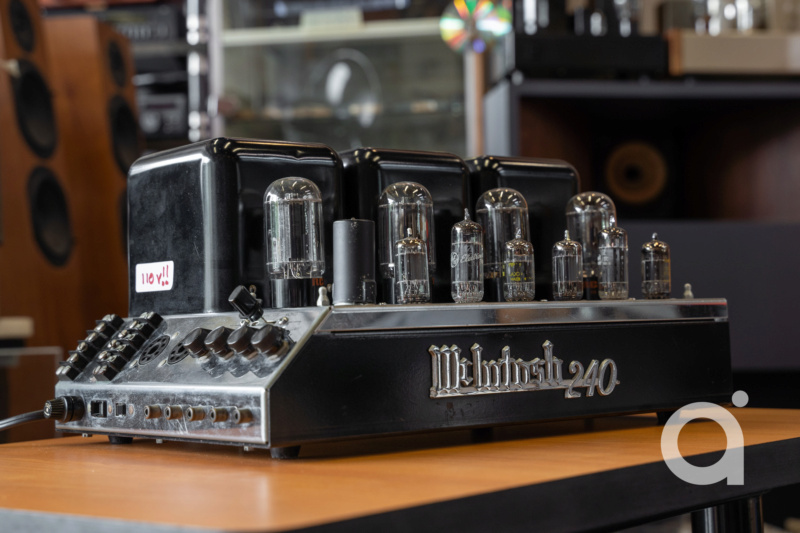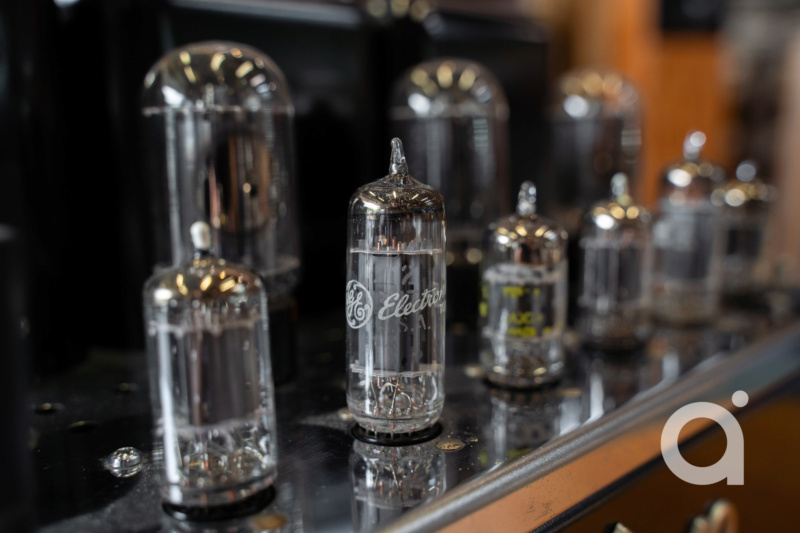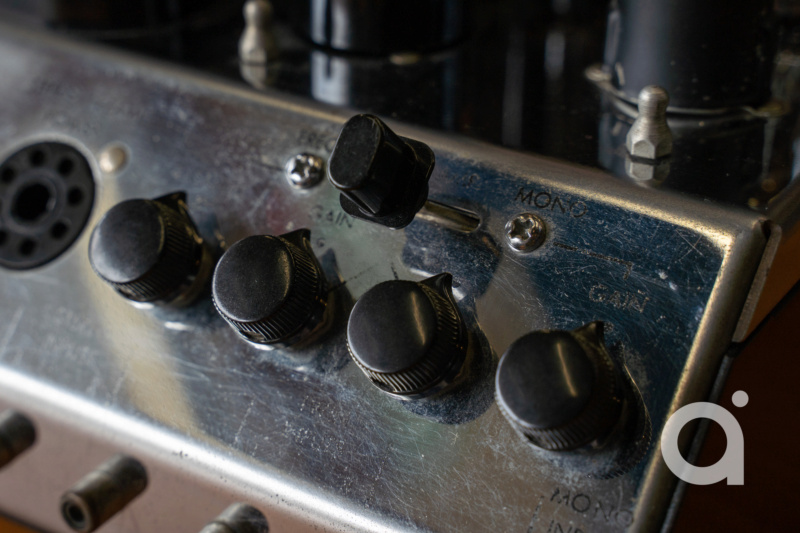 The Mcintosh MC240 is the best power amplifier I've ever heard. While most great amps do nothing to alter the sound (what comes in is what goes out), and when transistor amplifiers alter the sound it's almost always for the worst, the subtle things tube amplifiers and especially the MC240 do to the music make it sound absolutely fantastic.
Of course the MC240 sounds completely lucid, fluid and detailed as you expect from top-end tube amps, but what you probably don't expect is that it has bottomless bass thanks to its huge transformers and special patented design that offers low distortion and flat response down to 3 cycles! My MC240 has better bass response than many of today's preamplifiers and power amps, along with the astonishingly lifelike midrange and a high end that simply shimmers.
CALL JOSEPH FOR MORE INFO AT 0102001992

VISIT
WWW.AUDIOIMAGEHIFI.COM
SPECS:
Rated Output Power
40 WPC (16.02 dBW) stereo into 4Ω, 8 Ω, 16Ω, 125Ω (70.7V)  or 600Ω (140V) from  20-20,000 Hz with less than 0.5% THD.
80 watts mono into 2Ω, 4Ω, 8Ω, 16Ω or 32Ω depending on output connections.
This is a very serious output power specification, I know of no tube amplifier today that specifies output power at such a low level of distortion over such a huge frequency band. Modern high-end tube amplifiers lack the low-end guts of the McIntosh and can't put out much power at all at these low distortion figures at low frequencies.
Inputs
Three switch-selectable inputs, all 250 kΩ:
MONO
One mono input jack with a level control.
500mV minimum to 30V maximum input for rated output.
TWIN
Two input jacks, each with its own level control.
500mV minimum to 30V maximum input for rated output.
STEREO
Two input jacks.
No level control, but there is a balance control to fine-tune the system's balance between the two channels.
Level fixed at 2.0V input sensitivity for rated output.
Frequency Response
16 ~ 40,000 cycles +0, -0.1 dB at rated power.
16 ~ 60,000 cycles +0, -0.5 dB at rated power.
10 ~ 100,000 cycles +0, -1.0 dB at half rated power.
These again are serious specifications not matched today, even by McIntosh. Today's tube amps cover a similar range, but at -3 dB.
All other tube amplifiers, including new ones from McIntosh, have much sloppier specifications, and they certainly aren't rated at full power.
Phase Shift
± 6º 20 ~ 20,000 cycles.
Signal to Noise Ratio
≥ 90 dB below rated output.
This is ≤ -73.98 dBW or ≤ 566 µV or ≤ -64.95 dBV.
THD
< 0.5% from 20 ~ 20,000 cycles at rated power.
≤ 0.3% typical.
IMD
< 0.5% for peak powers up to twice rated power for any two frequencies from 20 ~ 20,000 cycles.
Damping Factor
> 10, regardless of selected output impedance.
Output Connectors
Barrier block, 3/8" spacing for low impedance loads.
Octal socket for high impedance loads.
Tube Complement
(4) 6L6GC or 7027A for output.
(3) 12AX7.
(2) 12BH7.
(2) 12AU7.
Quality
Made in Binghamton, New York, USA.
Construction
Sheet steel chassis.
Power Input
105-130 VAC 50 ~ 60 cycles.
Negative temperature coefficient thermistor for inrush current limiting for soft turn-on.
Rated Power Consumption
145W at idle.
270W at full power.
3.2A slo-blo fuse.
3A internal B+ fuse.
Size
8 x 10-3/4 x 17-1/2" HWD.

Joai

Club Member





Number of posts

: 38


Age

: 32


Location

: 7, Jalan 19/29, Seksyen 19, 46300 Petaling Jaya, Selangor Hours:


Registration date :

2020-02-28

Character sheet


Source(s)

:


Amplification

:


Speakers

:


---
Permissions in this forum:
You
cannot
reply to topics in this forum