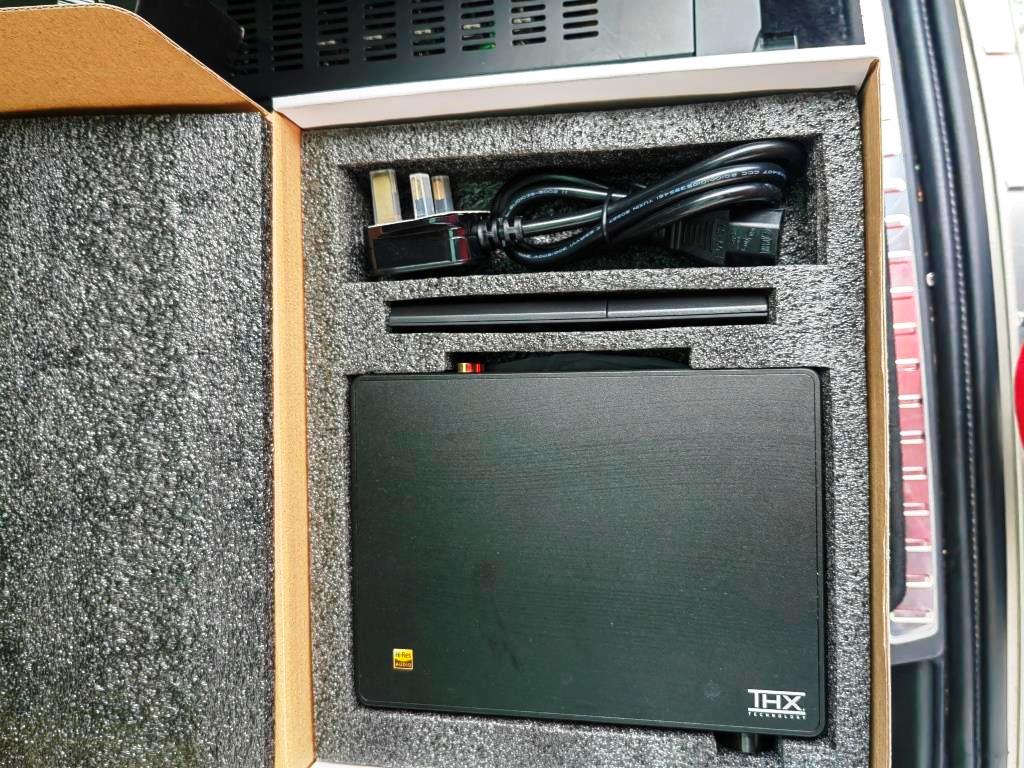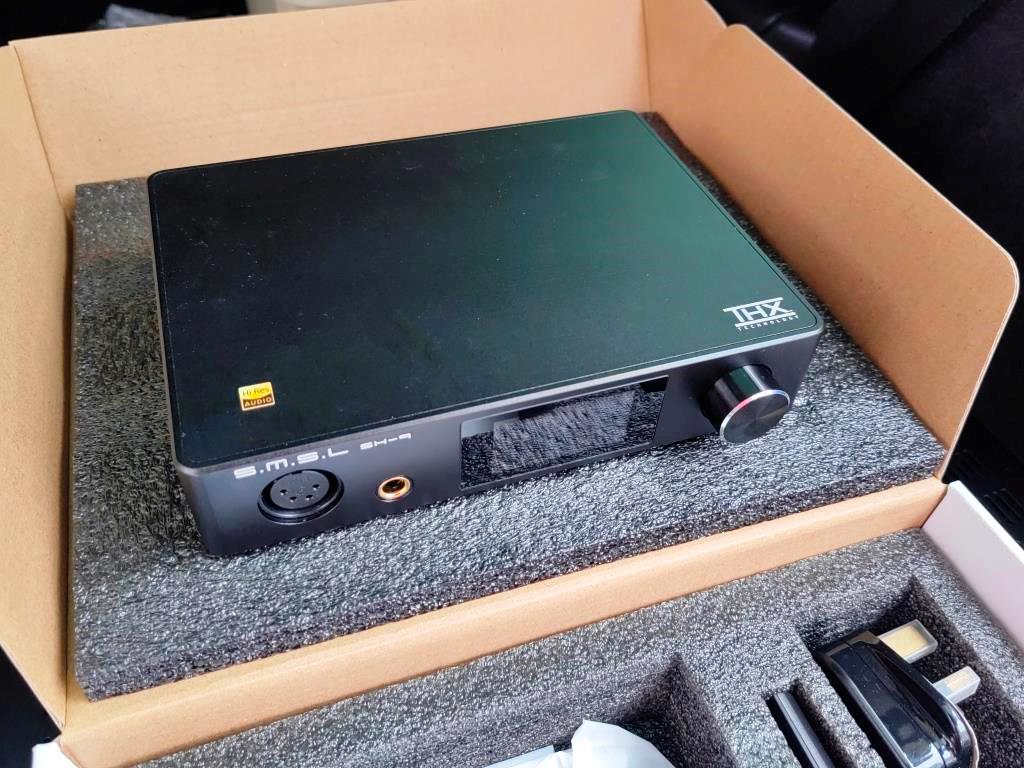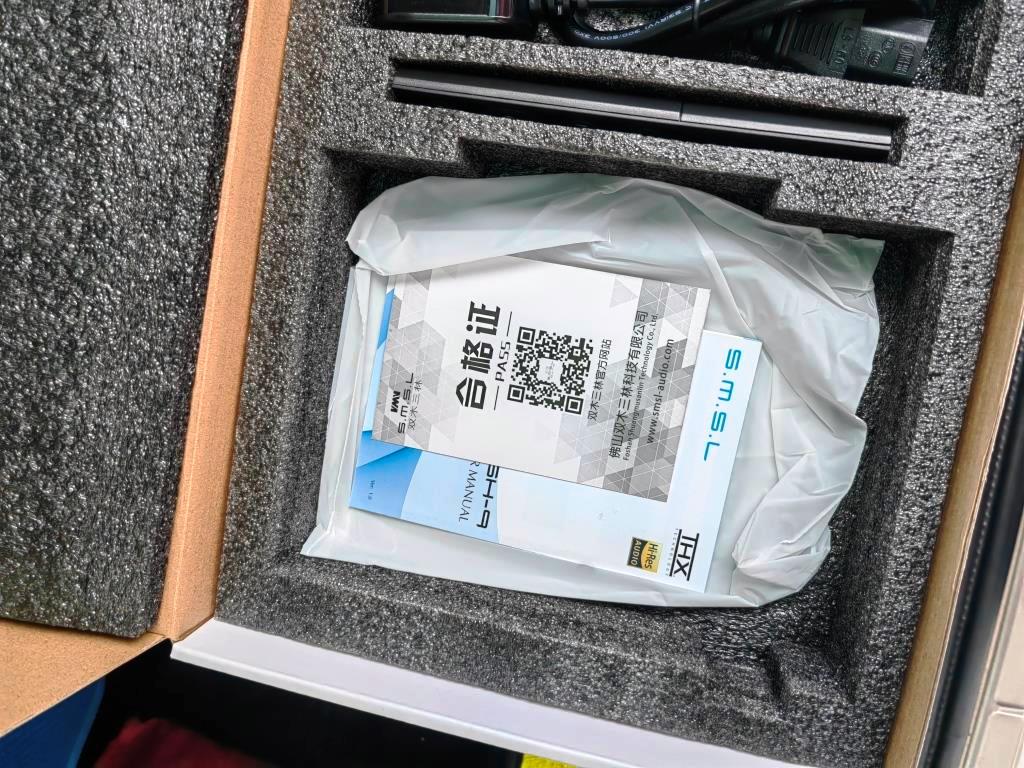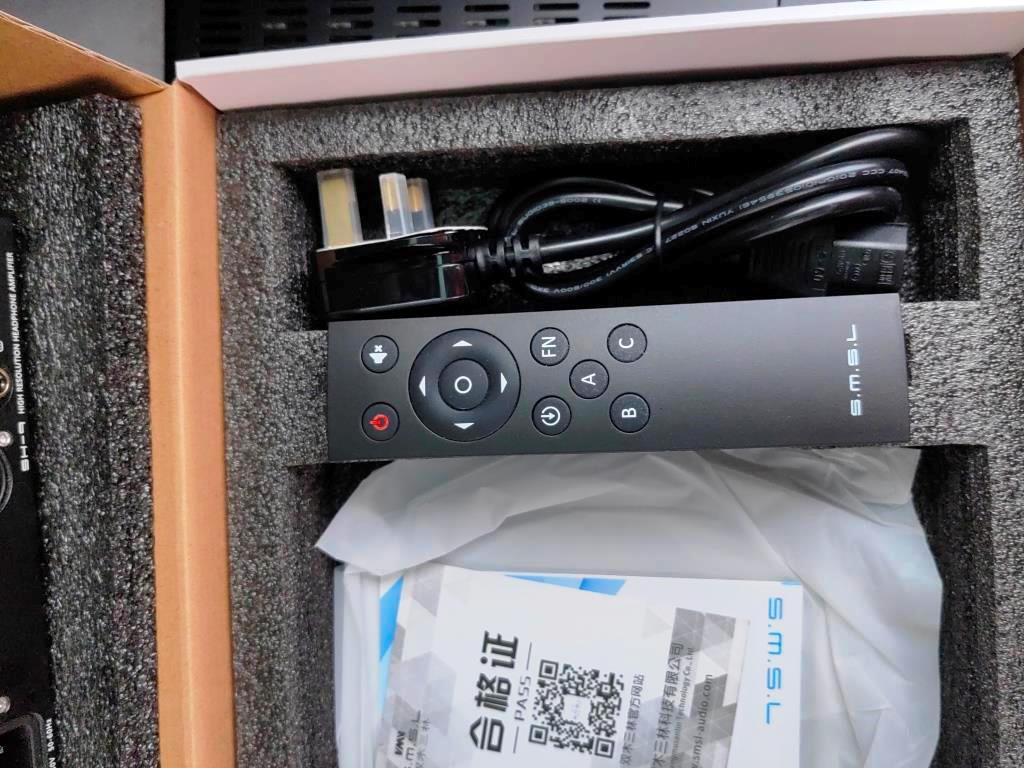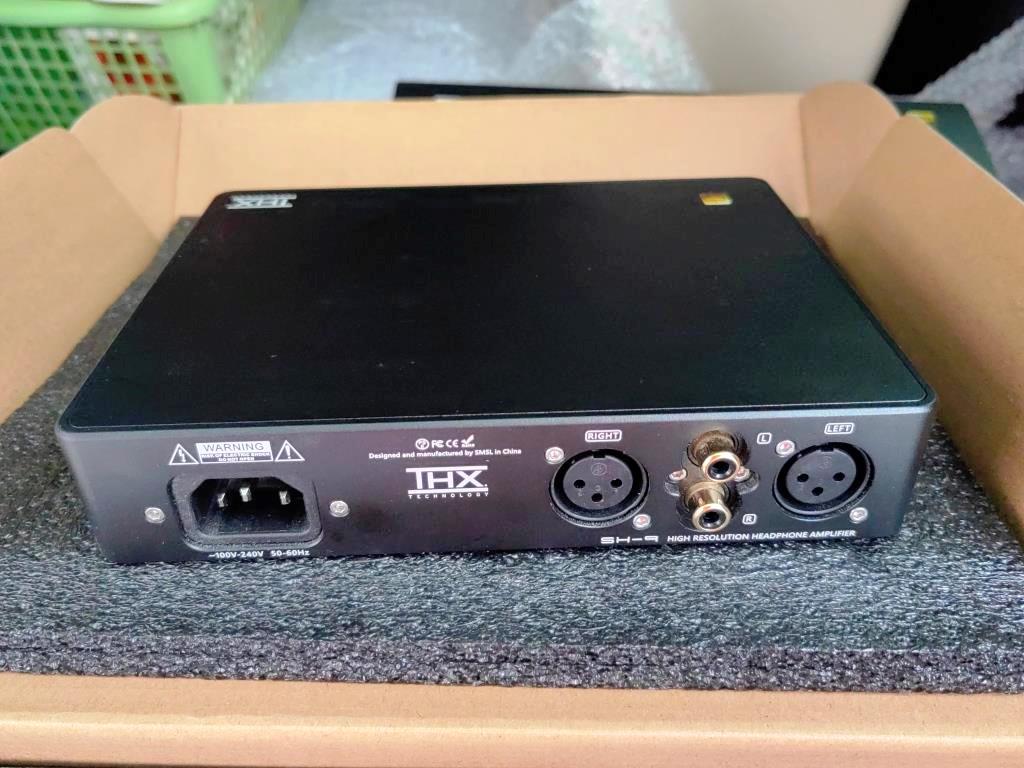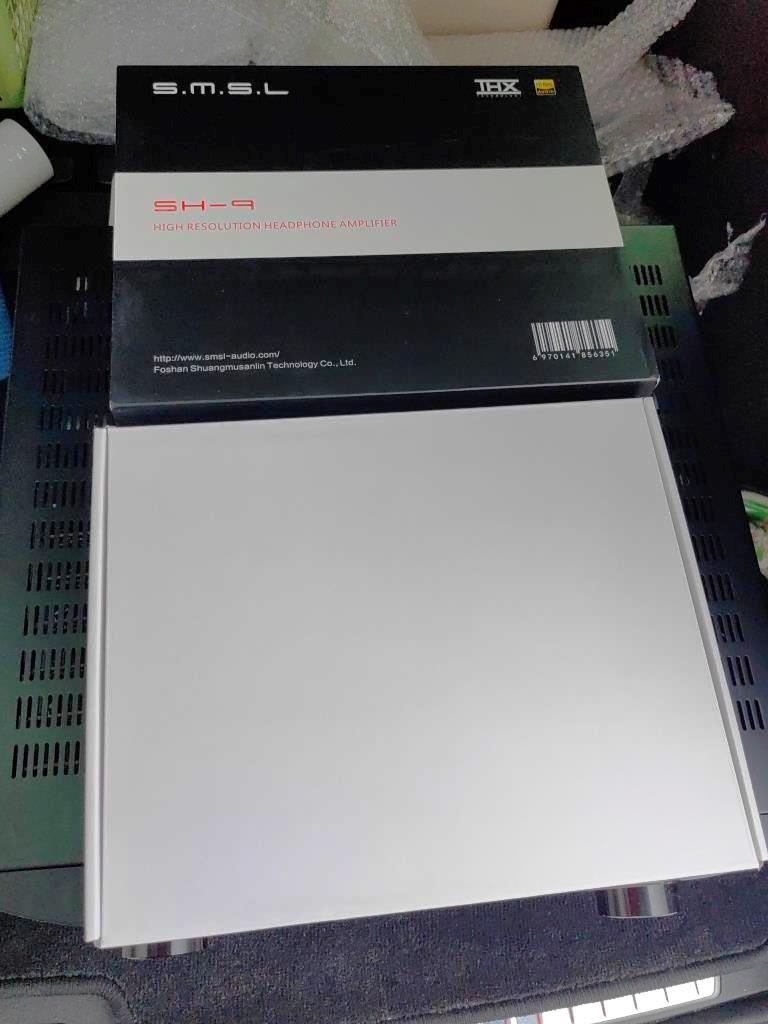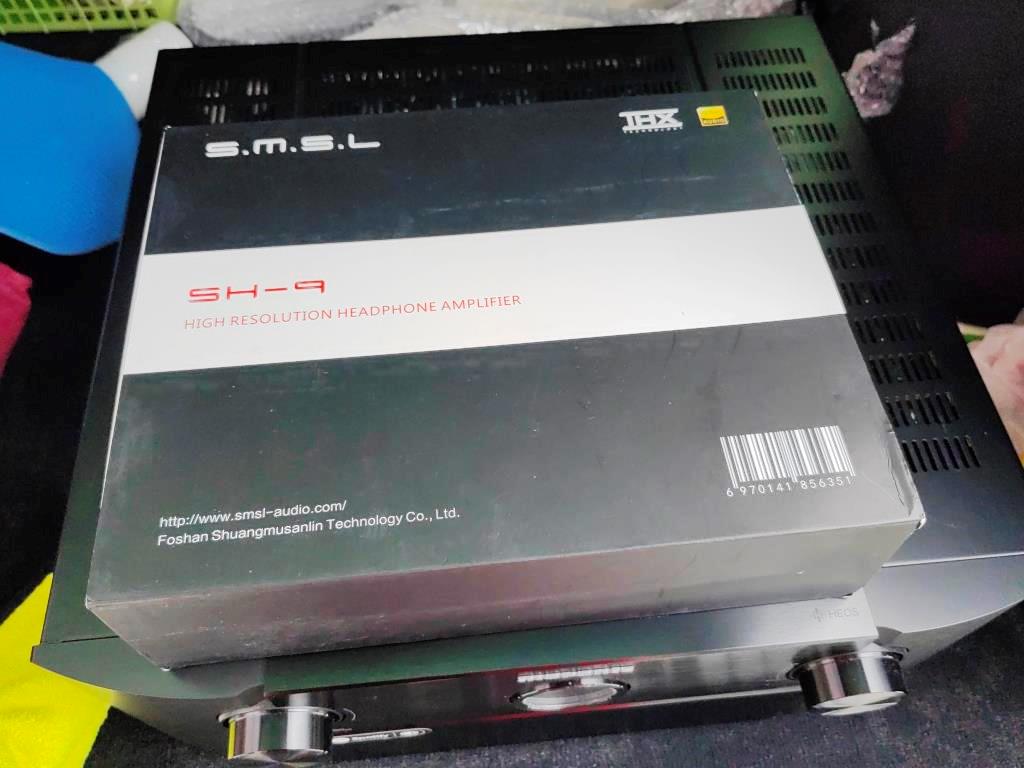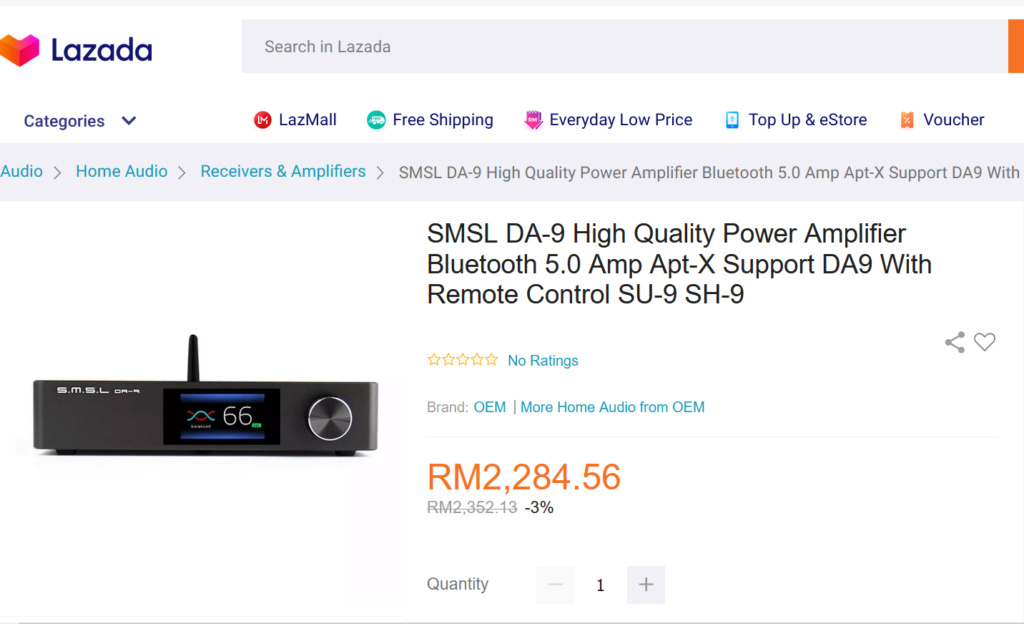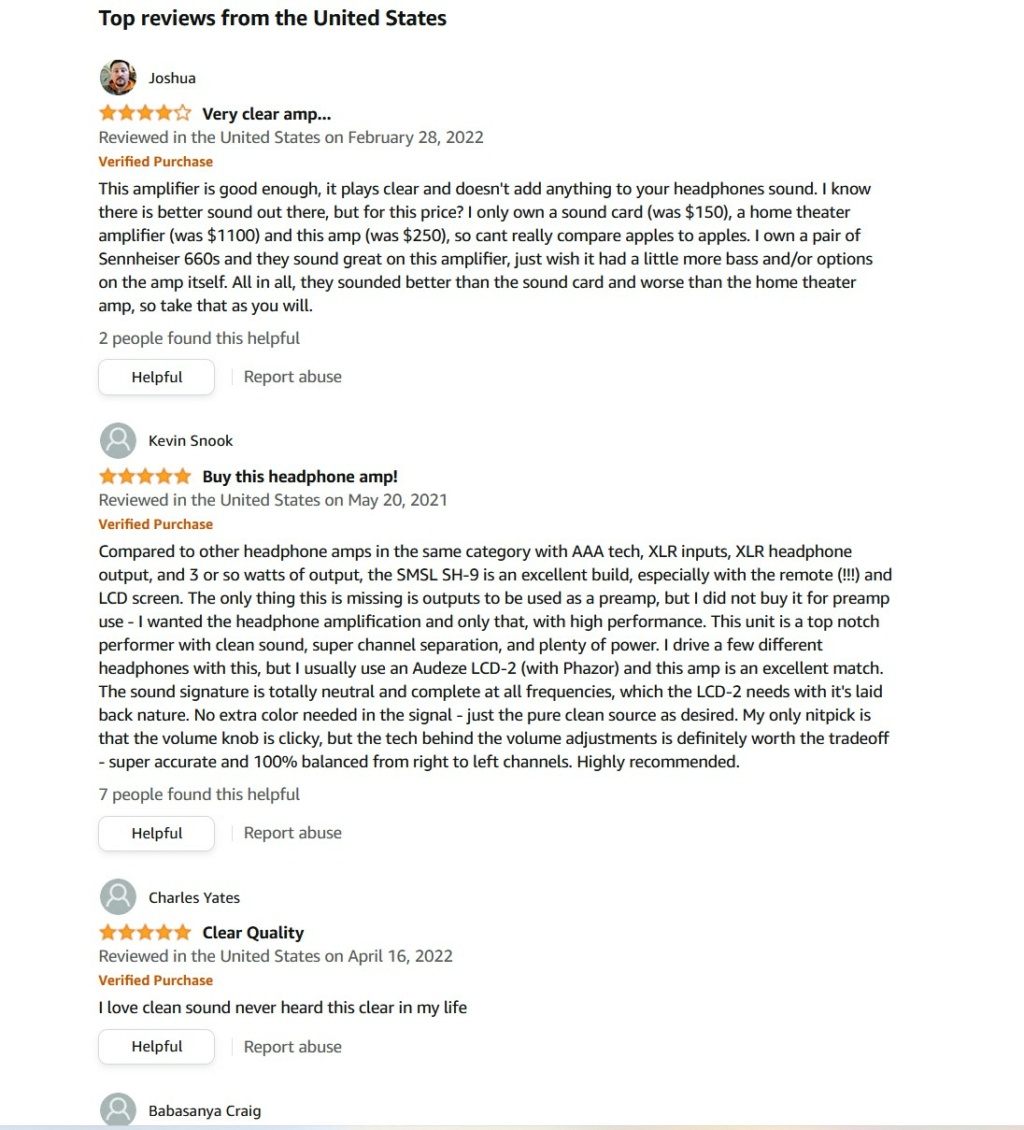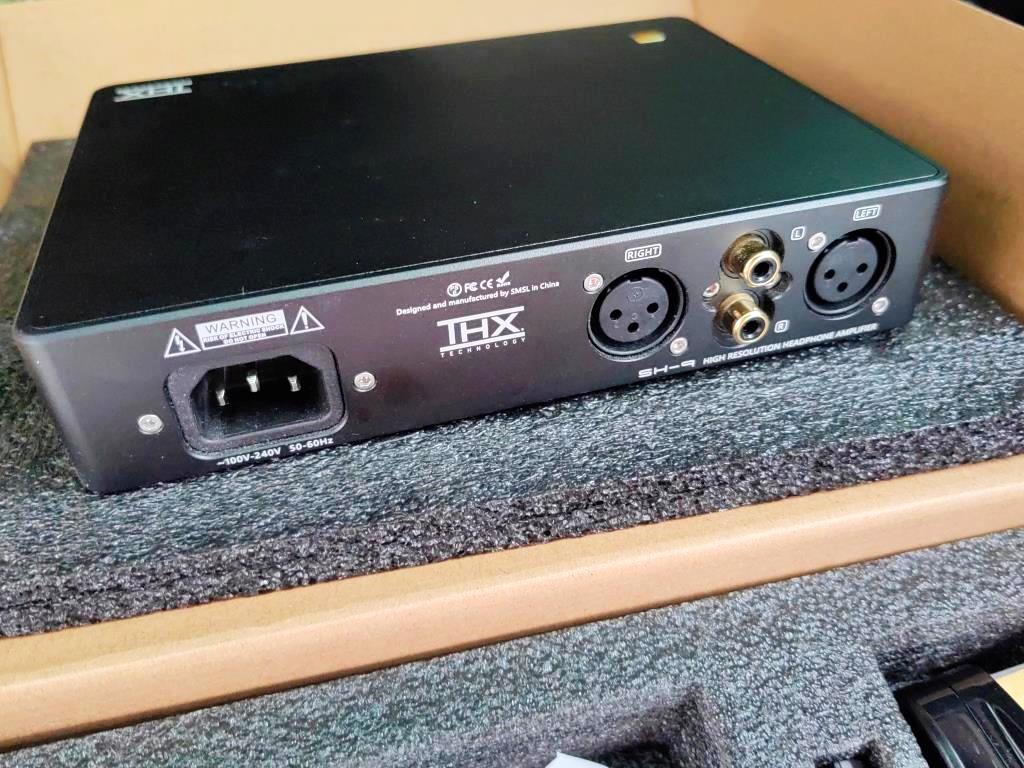 High End SMSL SH9 Headphone Amplifier THX AAA Technology RCA/XLR Input Balanced Headphone Amplifier-Complete Set & Brand New Condition
Can easily drive any type and brands of headphones to the best output performance. So many good reviews on this product.
Technology & THX
The SMSL SH-9 utilizes THX's AAA-888 technology. So what is THX and why is it beneficial to a headphone amp you may ask. Let's answer those and clear the fog. First off, THX is an American company founded in 1983 by George Lucas and headquartered in San Francisco, California. The same George Lucas who created Star Wars. THX was developed by Tomlinson Holman at George Lucas's company, Lucasfilm, in 1983 to ensure that the soundtrack for the third Star Wars film, Return of the Jedi, would be accurately reproduced in the best venues. The THX system is not a recording technology and it does not specify a sound recording format: all sound formats, whether digital (Dolby Digital, DTS, SDDS) or analog (Dolby Stereo, Ultra Stereo), can be "shown in THX". THX is essentially a quality assurance system. THX-certified theaters provide a high-quality, predictable playback environment to ensure that any film soundtrack mixed in THX will sound as near as possible to the intentions of the mixing engineer.
The THX patented technology uses a unique combination of feedback and feedforward error correction to reduce the distortion, even with minimal bias current.
It dramatically reduces power supply-induced distortion and noise — a high PSRR (power supply rejection ratio). This means it can achieve impressively low noise and distortion floors. 
Power
The SMSL SH-9 is a beast when it comes to power. It can dish out 6W into 16Ω load and naturally 3W into a 32Ω load. It has the power to drive almost everything that you can find on the market. For the price, this is especially impressive and should not be overlooked. If you also use your desktop rig with your IEMs, you should know that the output impedance is rated at almost 0Ω so you will have no problems using this bad boy with your IEMs. One downside of this amp is that it does not have a pre-amp so beware if you have the need for it. We will talk more about this in the sound section but because it is a fairly flat signatured amp, it is not picky when it comes to headphones. It performs just as excellent whether you pair it with a planar or a Sennheiser dynamic. 
100% brand new condition and complete set (been used a few times only due to outstation jobs)
Please check for so many good reviews: -
https://www.amazon.com/S-M-S-L-Headphone-Amplifier-Technology-Balanced/dp/B08MVTM7K3
https://www.smsl-audio.com/portal/product/detail/id/730.html
https://www.headfonia.com/smsl-sh-9-review/
https://www.amazon.com/S-M-S-L-Headphone-Amplifier-Technology-Balanced/dp/B08MVTM7K3 
Features
*THXAAA-888 Headphone Amplfier with THX AAA Technology
*6 Watts into 16 Ohm,3 Watts into 32 Ohm Headphones with lowest THD+N
*0.1Hz to 500kHz(-3dB) Frequency Response
*SNR>137dB
*THD<0.00006%
*Ultra-Compact Design, Perfect for Desktop Systems
*Balanced Stereo Headphone Output
*Balanced Stereo Line Input
*High Precision Resistors for Temperature Stability
*Pop-less Design with High-Quality Relays 
*High precision and low noise 256 level relay volume control; In actual use, in order to make the volume more linear, the extra levels are shielded.
*2 Positions Switchable Gain Control
*Fully Protection with DC, Over-Voltage, Over-Current, Short-Circuit and  Thermal Protection on Headphone Amplifier
*High-Eficiency Ultra-Low-Noise Power Supply
*1.9 inch LCD display. 
Specifications
Audio Section:
Inputs: Balanced x1, Unbalanced x1
Outputs: Balanced x1, Unbalanced x1 
Output Power:6W x 2(16Ω)
                       3W x 2(32Ω)
                       440mW x 2 (300Ω)
                       220mW x 2 (600Ω)
SNR:137dB, A-Weighted
Output Noise:1.9uV, A-Weighted
 THD+N:-123dB, 0.00006% (A-Weighted)
THD+N:-117dB, 0.00013% (20-20kHz, 32Ω,-3dB)
THD:-125dB, 0.00006%(1kHz, 16Ω, -3dB)
Input Impedance:47kΩ
Output Impedance:Near 0Ω
Frequency Response:0.1Hz-500kHz(-3dB)
Gain:Low(+0dB), High(+10dB)  
General Section:
Power supply voltage/frequency: AC100-240V, 50-60 Hz
Power consumption(EN60065):24W
Power consumption in standby mode:<0.1W
Size:187.5x154x40(mm)
Packing size: 282x232x79(mm)
Weight:790g 
The SMSL Remote Control is compatible for SMSL Amplifier, Music Player and DAC.
Long Press A for Amplifier
Long Press B for Music Player
Long Press C for DAC 
Feel free to try testing and view to believe the condition yourself (for serious buyers). 
Selling for RM1500 together with the complete set, original box, remote, cables, and all other accessories.
Still negotiable for serious buyers.
Condition: 9/10 the amp is in great working condition and still brand new due to less use.
Very well maintained in pet free and no smoking area. Still inside the box and can ship to other places easily.
Please contact me (call or Whatsapp) Anand at 012-5885270 for more details and photos.
Prefer face to face deal but still can arrange safe and personal delivery to Penang, Kedah, Ipoh or KL areas by my own.

anandfm

Frequent Contributor





Number of posts

: 583


Age

: 47


Location

: KL


Registration date :

2014-09-08




anandfm

Frequent Contributor





Number of posts

: 583


Age

: 47


Location

: KL


Registration date :

2014-09-08




anandfm

Frequent Contributor





Number of posts

: 583


Age

: 47


Location

: KL


Registration date :

2014-09-08



---
Permissions in this forum:
You
cannot
reply to topics in this forum