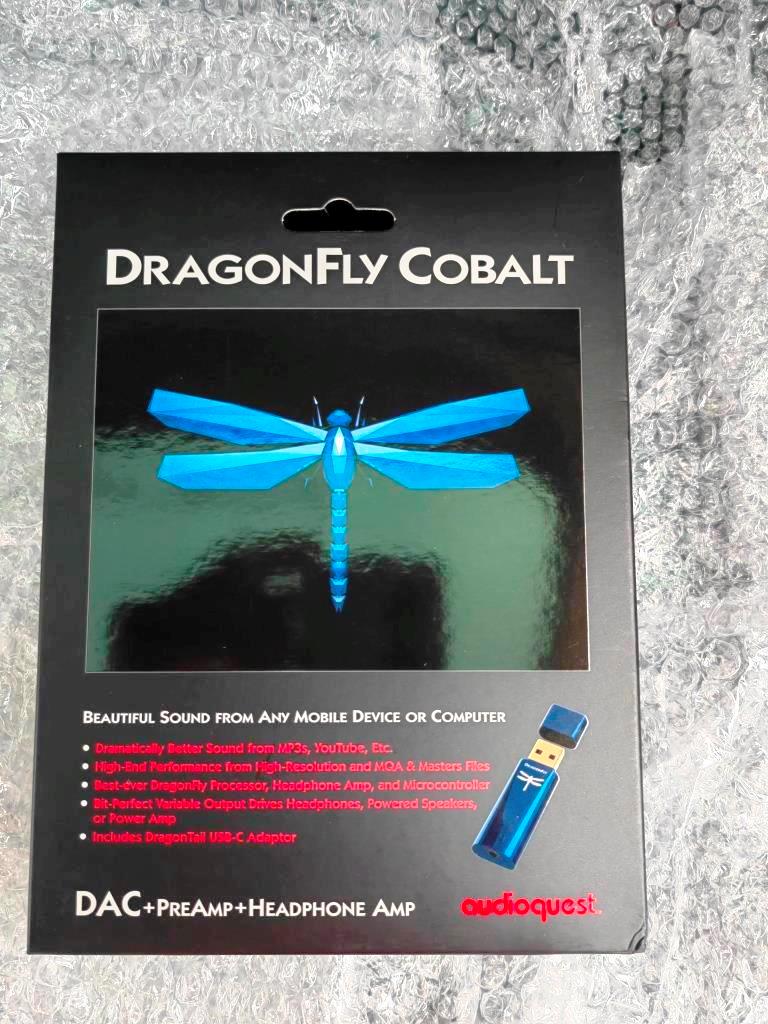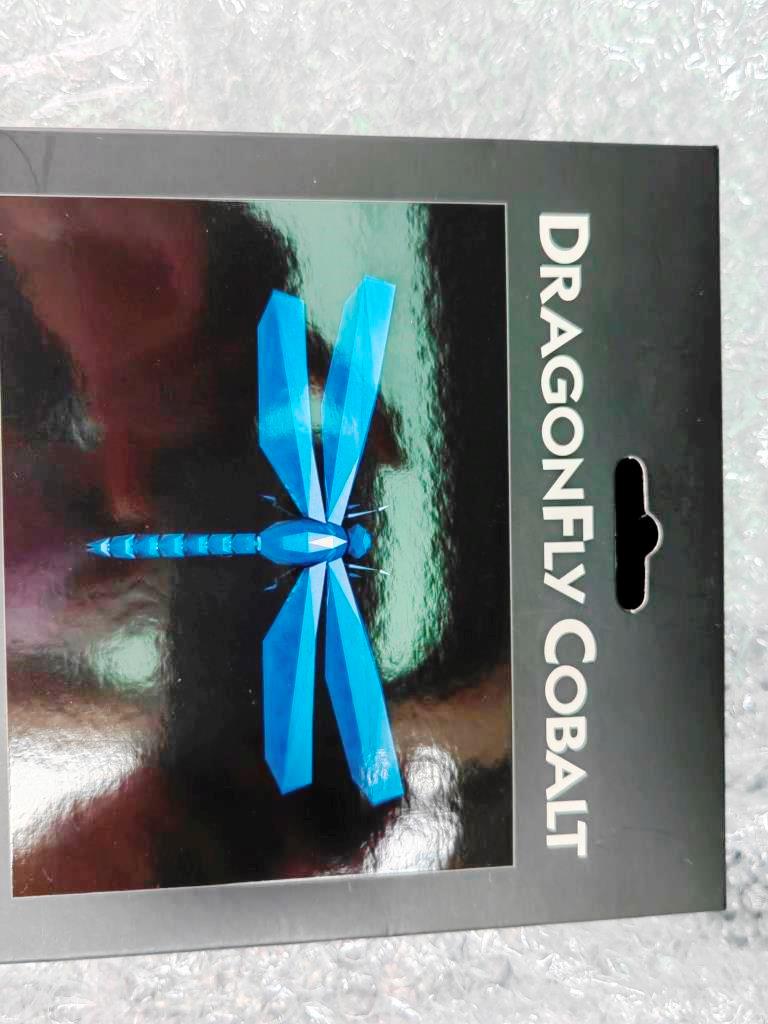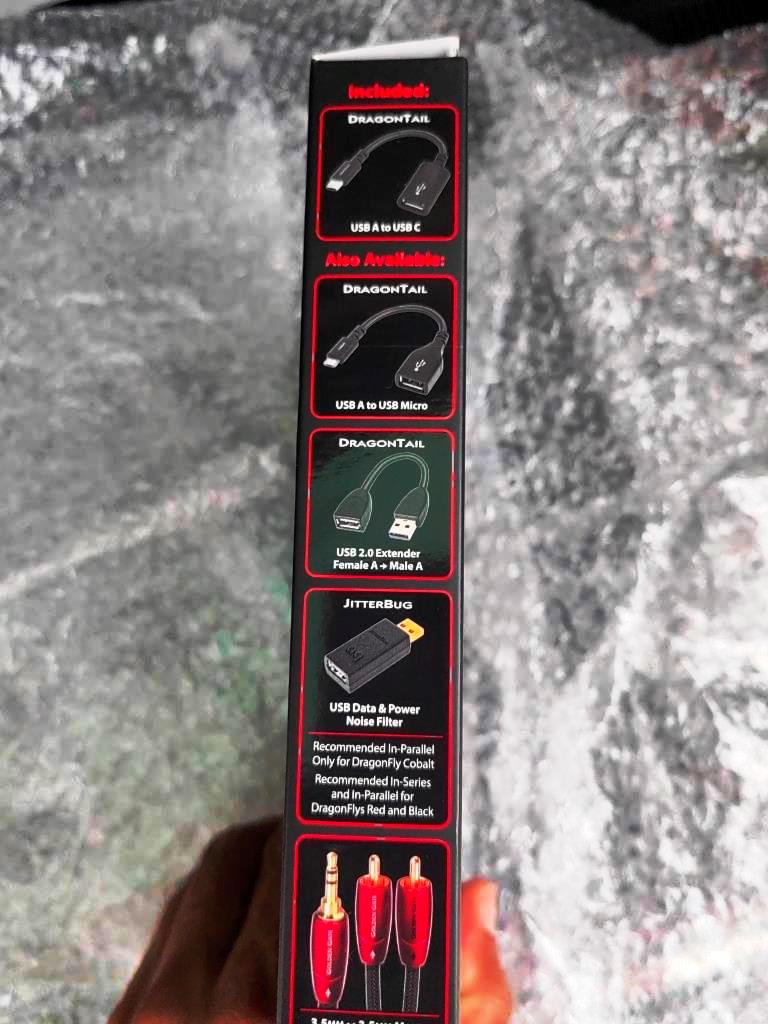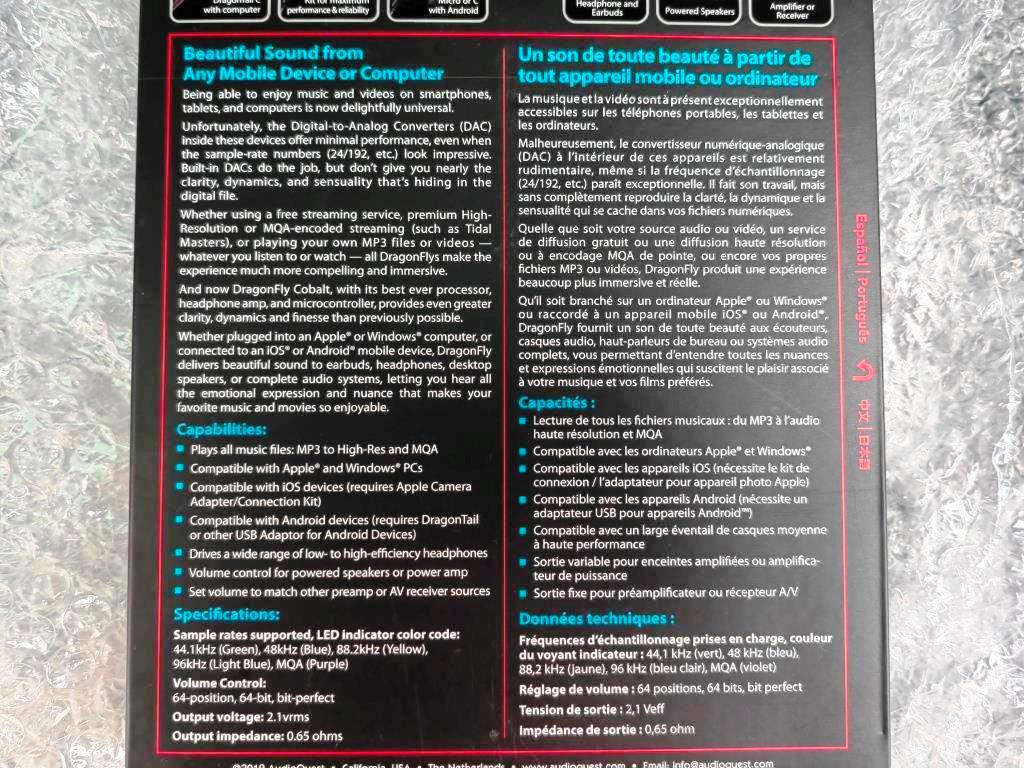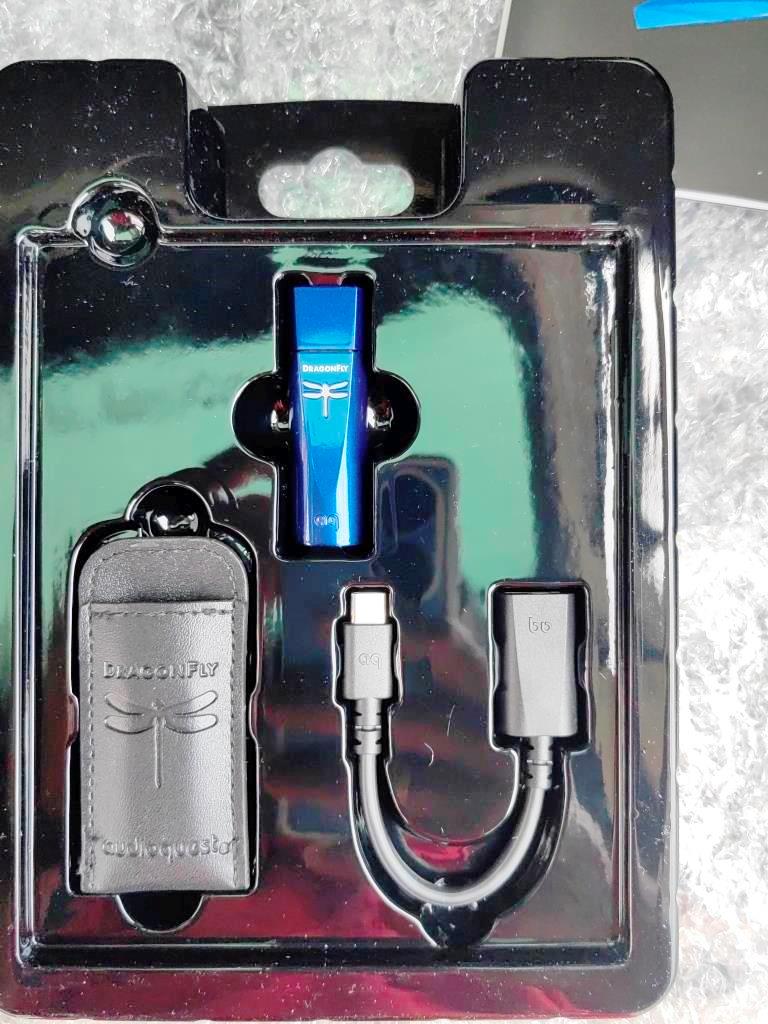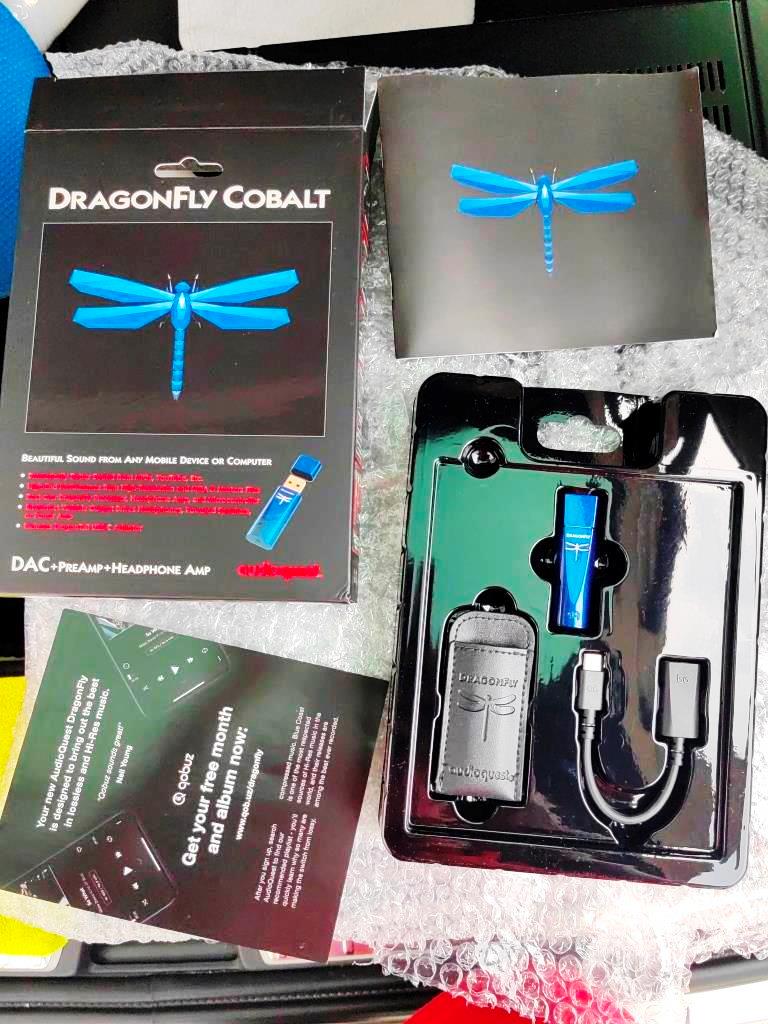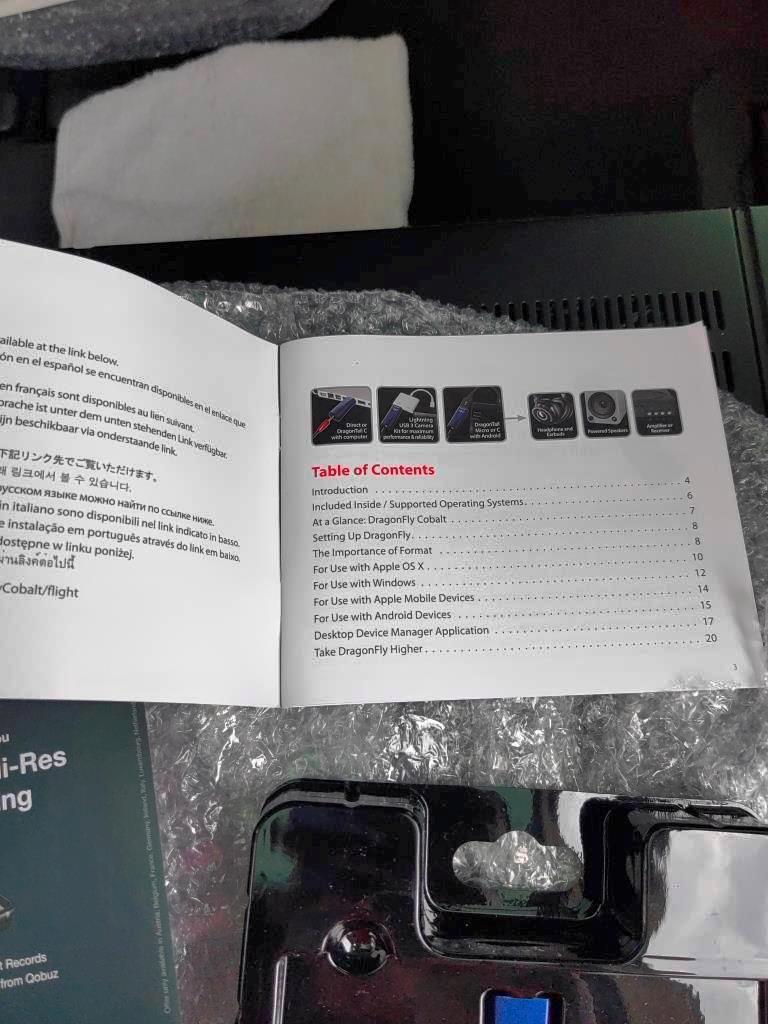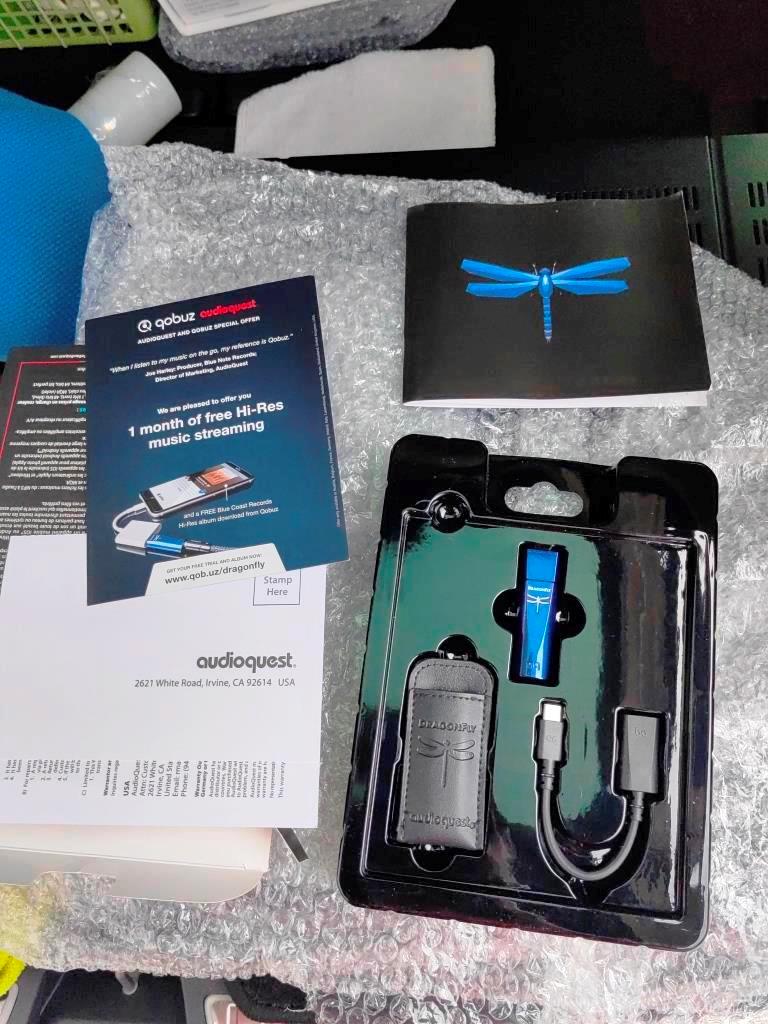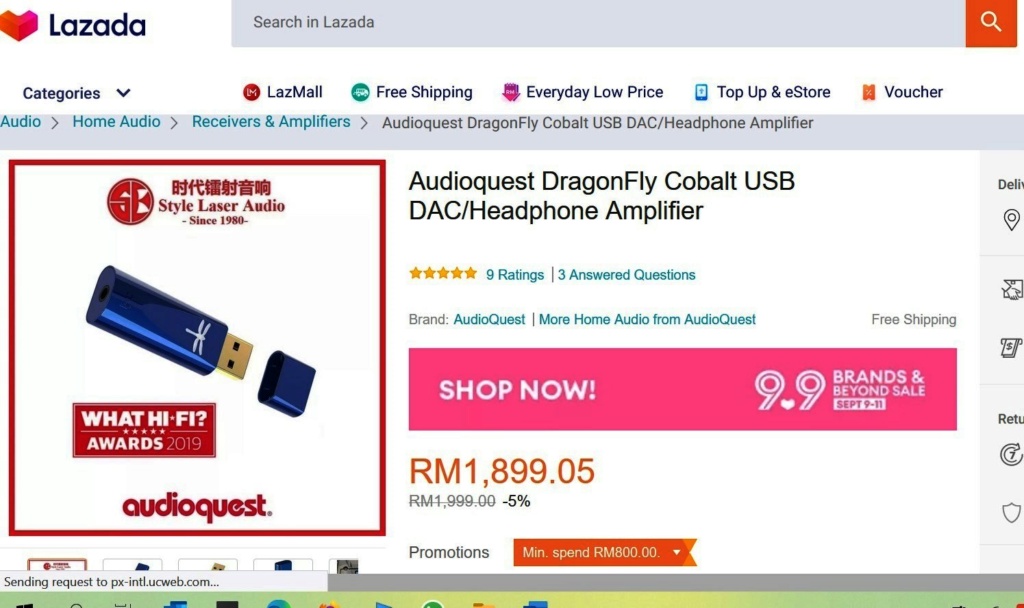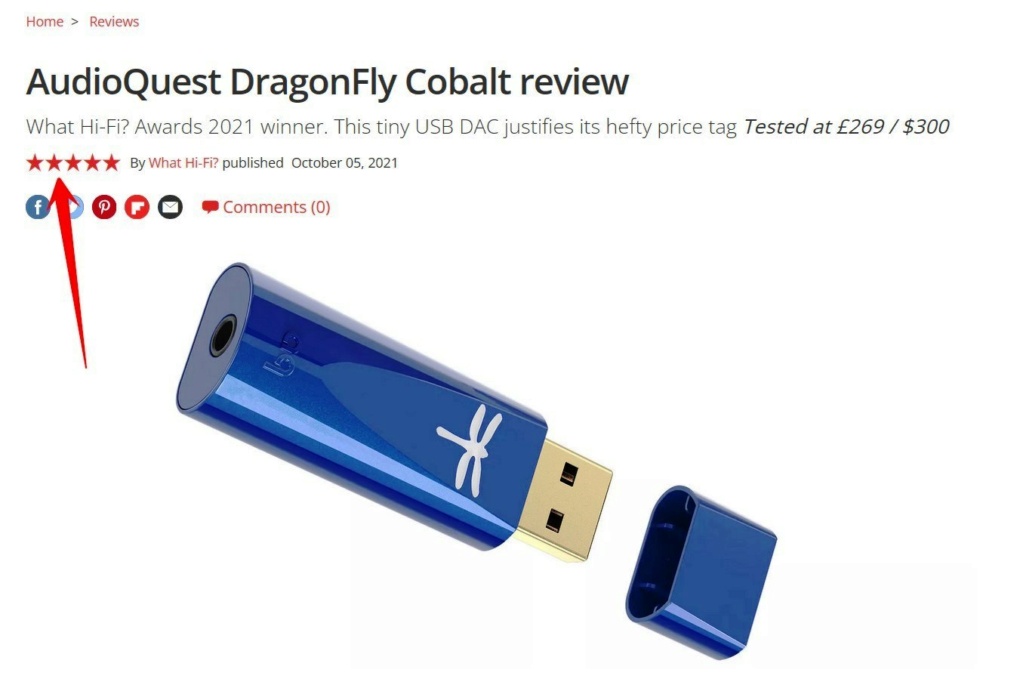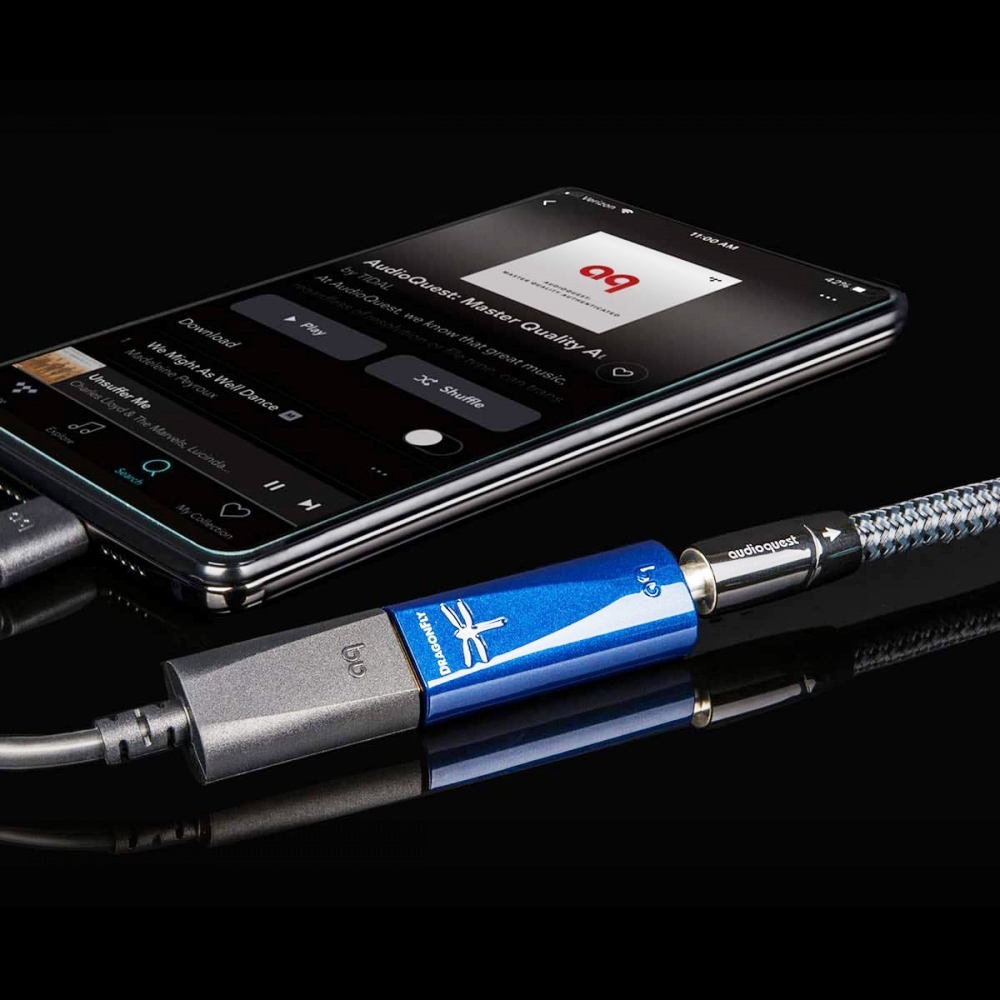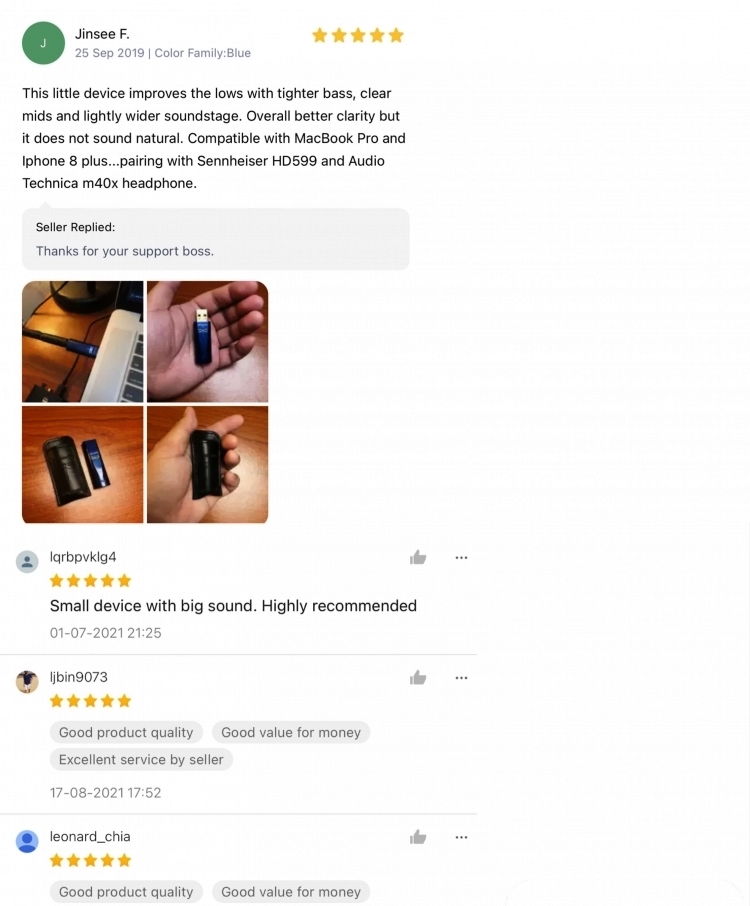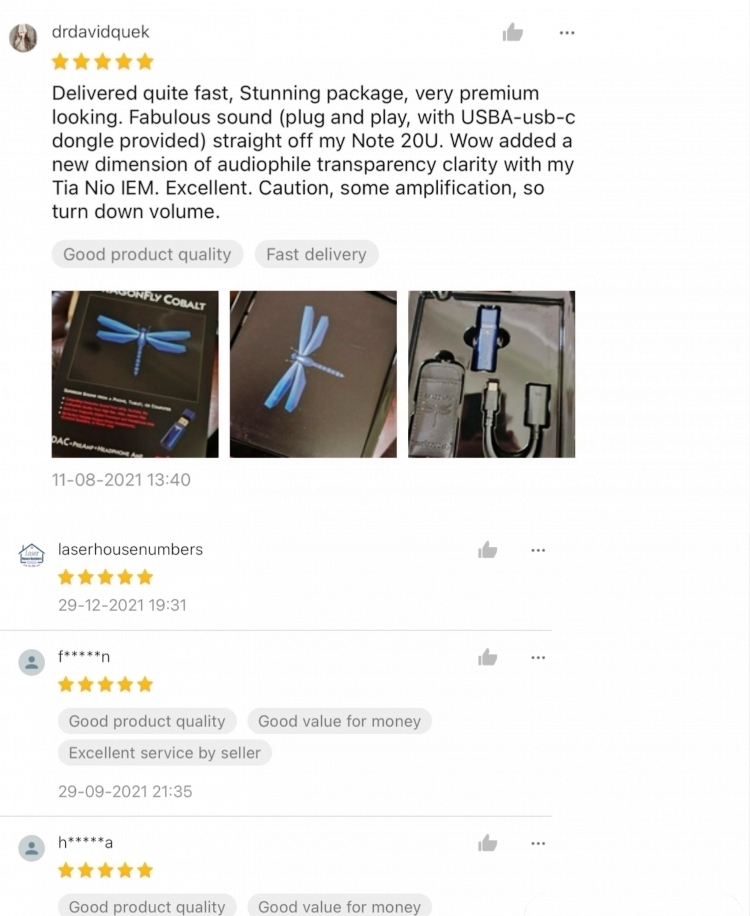 High End Audioquest Dragonfly Cobalt USB DAC + Preamp + Headphone Amp-Brand New & Complete Set
Award winning model (What Hifi Year 2019 & 2021)
From MP3 to MQA and High-Res: Naturally Beautiful Sound at Your Fingertips. Whenever and Wherever You Want It. Meet Cobalt: The Most Beautiful-Sounding DragonFly Yet!
A portable headphone amplifier that you can notice the significance and immediate audio quality improvement with the very first use with PC/Laptop, phone, tab, etc.
Capabilities
•           Plays all music files: MP3 to MQA and High-Res
•           Compatible with Apple:registered: and Windows:registered: PCs
•           Compatible with iOS devices (requires Apple Camera Adapter/Connection Kit)
•           Compatible with Android devices (requires DragonTail or other USB Adaptor for Android Devices)
•           MQA Rendering
•           Drives headphones directly
•           Fixed output feeds preamp or AV receiver
•           Asynchronous transfer ensures digital timing integrity
DragonFly Cobalt, our new flagship DAC, takes what music lovers around the world have come to expect from the multi-award-winning DragonFly family—naturally beautiful, seductive sound—and strips away fuzz and fog that weren't even noticeable until Cobalt removed them.
How is this possible? Like the critically acclaimed DragonFly Red, Cobalt has the robust 2.1-volt output to drive almost any headphone, uses a bit-perfect digital volume control for outstanding signal-to-noise ratio, enables seamless compatibility with Apple and Android devices, and is an exceptionally competent and affordable MQA Renderer.
It begins with a new, more advanced ESS ES9038Q2M DAC chip, with which AudioQuest promises not only a clearer but more natural sound, while the PIC32MX274 microprocessor draws less current and increases processing speed by 33 per cent. Improved power supply filtering, meanwhile, is said to increase immunity to wi-fi, Bluetooth and cellular noise.
There are a couple of practical improvements too, namely the 10 per cent smaller enclosure and included DragonTail USB-A (female) to USB-C (male) adaptor for use with the growing number of electronics with connectivity for the latter.
The most substantial upgrade, though, is only evident when you plug the DragonFly Cobalt in; it's in the performance.
Once attached to your laptop or smartphone, and selected as means of audio output, the DAC's LED will shine one of six colours to indicate sampling rate: red for standby, green for 44.1kHz, blue for 48kHz, yellow for 88.2 kHz, light blue for 96kHz or purple when decoding MQA.
The Cobalt does wonders in cleaning up our laptop's performance, no matter what kind of file we feed it or whether it's streaming from YouTube, Spotify, Tidal or playing from our own hi-res library.
AudioQuest claims its new DAC 'strips away fuzz and fog that weren't even noticeable until removed', and we'd have to agree. It is such an incredibly precise rendering that we almost feel duty bound to play our highest resolution recordings through it.
AudioQuest DragonFly Cobalt tech specs
Resolution Up to 24-bit/96kHz
Output 2.1v
MQA rendering Yes
DragonTail Adapter Yes, included
Dimensions (hwd) 1.2 x 1.9 x 5.7cm
Lines are indelibly drawn round the edges of each instrument, with granular detail on offer to complement the cleanliness and military precision. The Cobalt isn't necessarily concerned with polishing your music, only the lens through which it can be seen: bedroom recordings can still sound intimately lo-fi, purposefully screeching treble remains uncensored and grisly riffs still drag their knuckles along the floor.
You could spend your time analysing the music if you like, the Cobalt makes that easy with its wide-open soundstage and impressive clarity, but AudioQuest has not lost itself entirely in the detail, offering still a keen sense of rhythm and expressive dynamic range.
So many online reviews on this model: -
https://www.youtube.com/watch?v=dJ6-GTINxmw
Feel free to try testing and view to believe the condition yourself (for serious buyers).
Selling for RM1600 together with the original box, cables, manual and other accessories.
Still negotiable for serious buyers.
Condition: 9/10 the unit is in great condition and still 100% brand new.

Very well maintained in pet free and no smoking area. Still inside the box and can ship to other places easily.
Please contact me (call or Whatsapp) Anand at 012-5885270 for more details and photos.
Can arrange safe and personal delivery to Penang, Kedah, Ipoh or KL areas by my own.
For Tidal Hifi MQA decoding.
Did a lot of A/B between MQA and regular Hifi recording and then I can tell the difference with a good set of IEM/headphones.
For iPhone users, you need to get the Apple Lightning to USB 3 Camera Adapter.
For Android phone or PC/Laptop users, you're all set.
Last edited by anandfm on Sun Oct 30, 2022 10:35 pm; edited 1 time in total (Reason for editing : Add more photos)

anandfm

Frequent Contributor





Number of posts

: 676


Age

: 47


Location

: KL


Registration date :

2014-09-08




anandfm

Frequent Contributor





Number of posts

: 676


Age

: 47


Location

: KL


Registration date :

2014-09-08




anandfm

Frequent Contributor





Number of posts

: 676


Age

: 47


Location

: KL


Registration date :

2014-09-08




anandfm

Frequent Contributor





Number of posts

: 676


Age

: 47


Location

: KL


Registration date :

2014-09-08




anandfm

Frequent Contributor





Number of posts

: 676


Age

: 47


Location

: KL


Registration date :

2014-09-08




anandfm

Frequent Contributor





Number of posts

: 676


Age

: 47


Location

: KL


Registration date :

2014-09-08



---
Permissions in this forum:
You
cannot
reply to topics in this forum