[ltr]www.AudioMARKETOnline.com
Phone & WhatsApp & WeChat +44 750 834 1615

MSB Signature DAC V with Femto77 Galaxy Clock, Qaud DSD USB, Pro I2S Module and Diamond Power Base in very good condition.
In terms of sound, the R2R Ladder DAC can still keep up with the best devices. In my opinion, it is even superior to much more expensive FPGA converters in terms of the overall picture of resolution, musicality and authenticity.
The tonal difference between Signature and Diamond DAC is subtle, the quality of the clock is extremely significant with the MSB DAC. A Signature with Femto77 sounds significantly better than a Diamond with Femto140.
The Femto77 Clock alone had a price of 10000€
Original transport boxes, remote control and connection cable are included.
I bought the DAC 12/2017 from Alma Audio San Diego. Before it was shipped to me it was checked at the MSB factory. Since then it worked perfect. MSB is famous for their reliability. Comparable with Boulder electronics.
I used it in my stereo system. TAD speakers, Boulder 1160. poweramp. Full cabling is Neotech 1001.
[/ltr]
[ltr]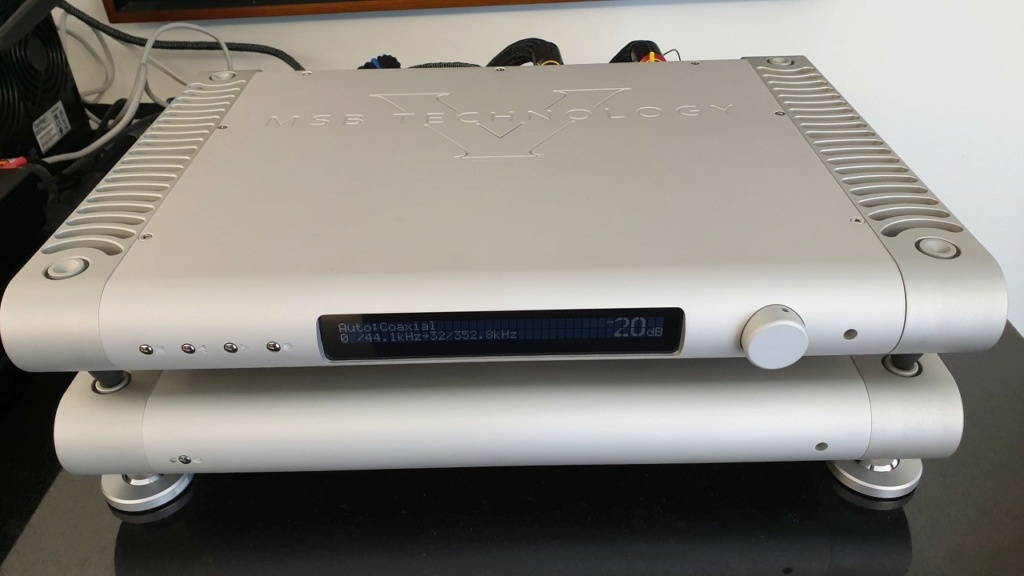 [/ltr]
---
Permissions in this forum:
You
cannot
reply to topics in this forum