Item: Metronome CD8 Signature CD Player /W USB DAC
Condition: 9/10. Item is in excellent condition. No dents or scratches. Comes with original remote control, manual, power cable and original box. You can also use the USB DAC of this CD player separately with your music server.
Metronome of France specializes in making reference class CD players, transport and other digital components. The machine is superb in every way; tremendously musical and dynamic, very fine, detailed and analog sounding, fantastic mid-range, great width and depth with good separation between instruments and layering. Everything you expect to get from a high-end European component.
Price: RM17.5k or swap/topup
Can Trade-In your Amplifier
CD Player/Speakers/Etc
Contact: 012-3816611
Wasap.my/60123816611
Main Highlights and Design Features
The Philips CDM 12 Pro 2 metal chassis has been significantly customized by METRONOME TECHNOLGIE and provides a stable foundation to very accurately capture the signal.
The Delrin clamp and the proprietary shaft designed by METRONOME
TECHNOLGIE permit a better stability of the CD and consequently to reproduce the best possible sound with a low jitter.
Continuous ground link from the disc surface to the electrical earth permits the dissipation of static electricity for better working conditions for electronic and
optical components.
The power supply with individual power transformers and completely independent regulation lines for each critical part of the transport - display, servo mechanism, motor, digital output stage - provides an inter-stage EMI/RFI radiation protection and insures a dynamic analog-like sound quality.
Technical specifications
•Pick up mechanism:
Philips CDM12 PRO 2 v 6.8 with METRONOME TECHNOLGIE
proprietary modifications and new Delrin clamp .
•DAC Resolution:
Dual 24 bit/192 kHz bitstream technology allowing 120dB of
signal to noise ratio at the converter.
•Analog stage line:
Frequency bandwidth: 10Hz - 25 kHz +/- 0,1dB
Analog stage line based on a JAN6922 couple chosen for its
amazing audio quality.
•Digital Input:
USB asynchronous type B allowing direct connection with a
computer (PC and Mac) and accepting high resolution signals
such as HD_Master (24bit/192kHz).
•Digital Output:
S/PDIF 75 Ohms RCA connector 16bit/44.1kHz
•Analog Outputs:
Unbalanced 2.5V RMS @0dB - 47K Ohms- RCA connectors
Balanced 2.5V RMS @0dB - 600 Ohms- XLR connectors
•Power supply:
EMI rejection by Schaffner filters. 3 main high quality toroidal
transformers and 7 separate and independent regulation lines.
•Accessories:
Remote control with Top side built in aluminum.
One set of Delrin cones ( 3 units magnetizable ).
•Voltage:100 V or 120/240 V - 50/60 Hz
•Power consumption:50VA
•Dimensions (WxHxD):450 x 115 x 435 mm
•Weight:15 kg
•Colour :Full silver or full black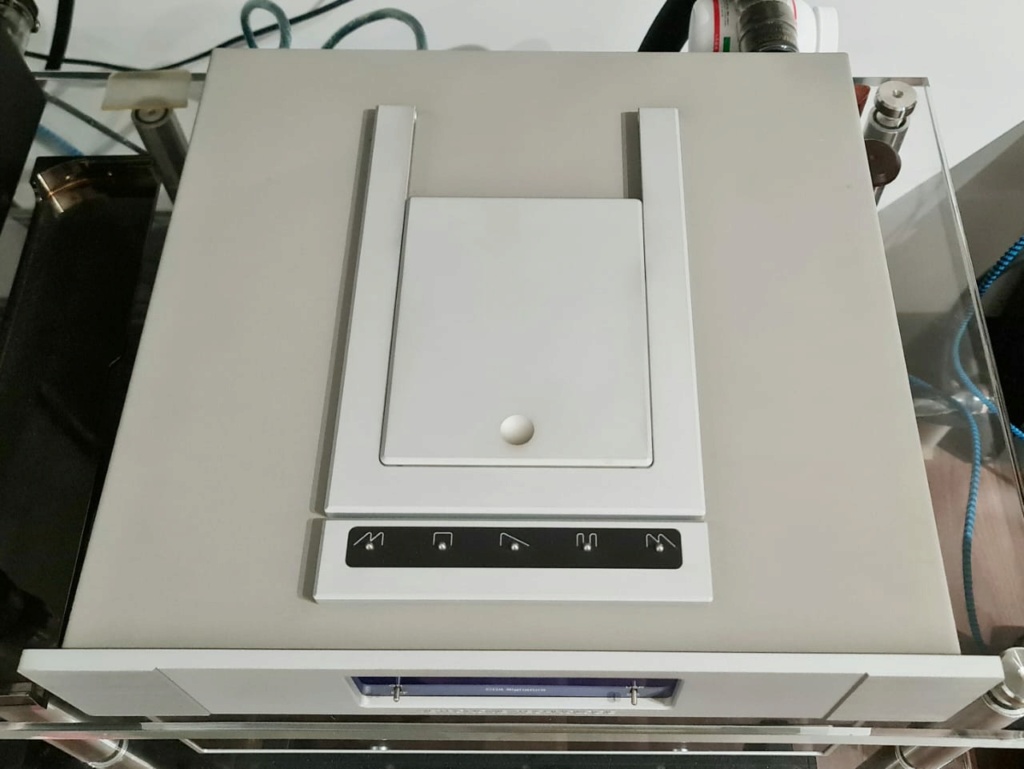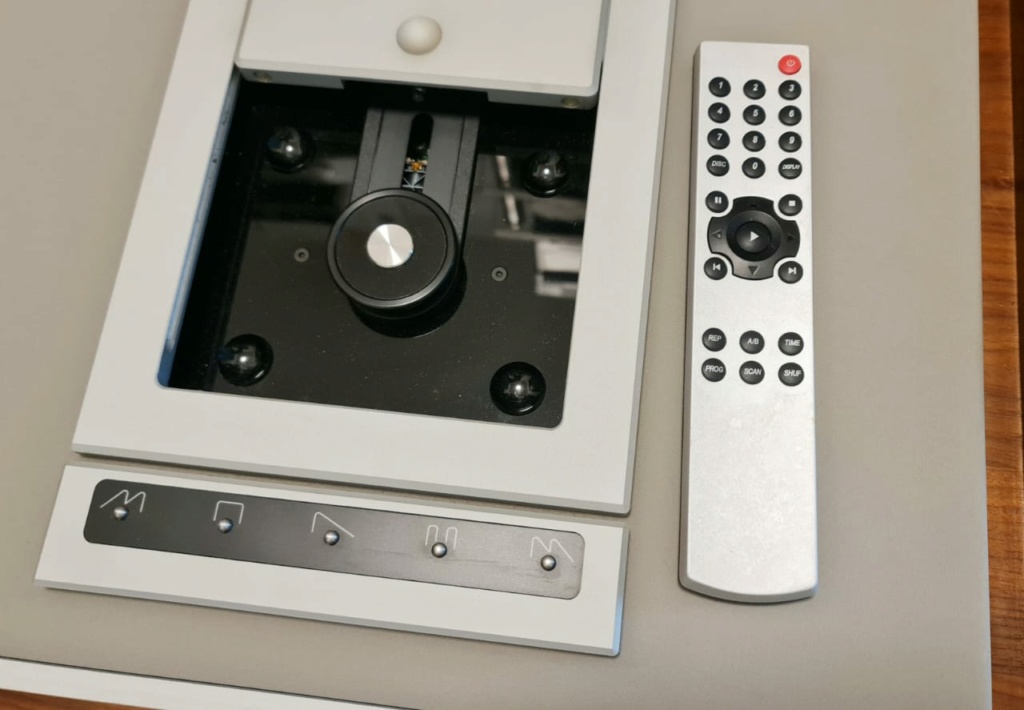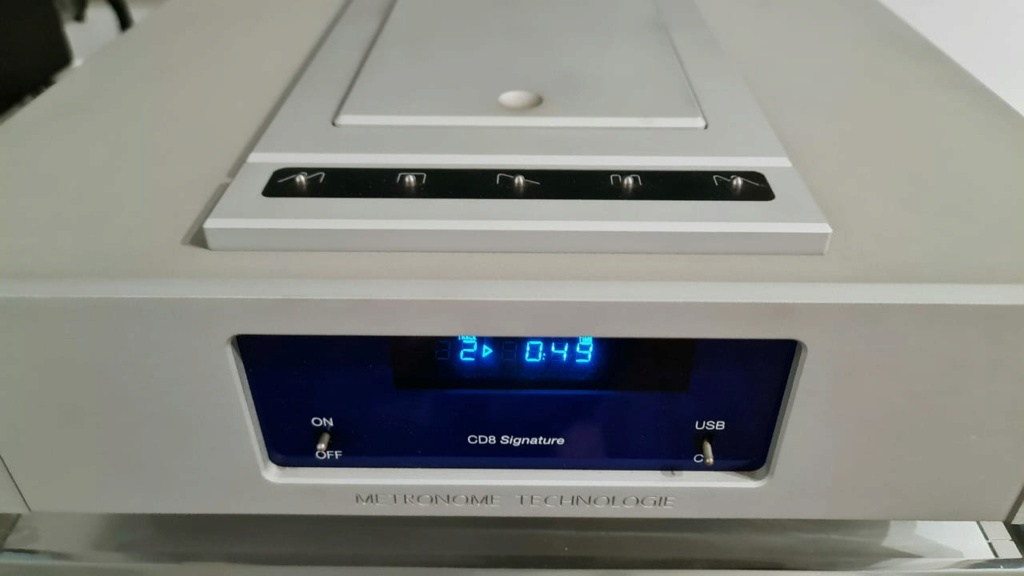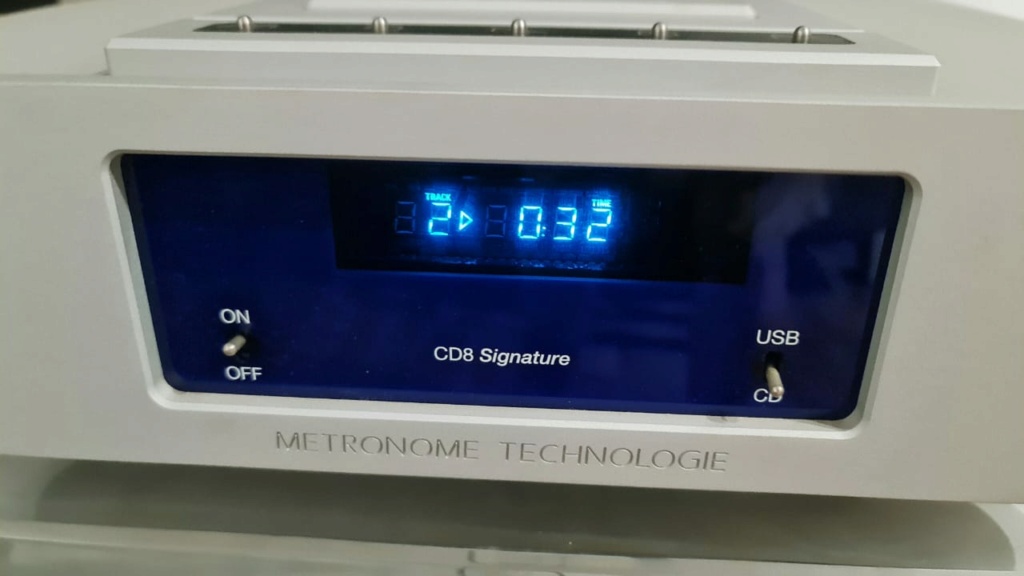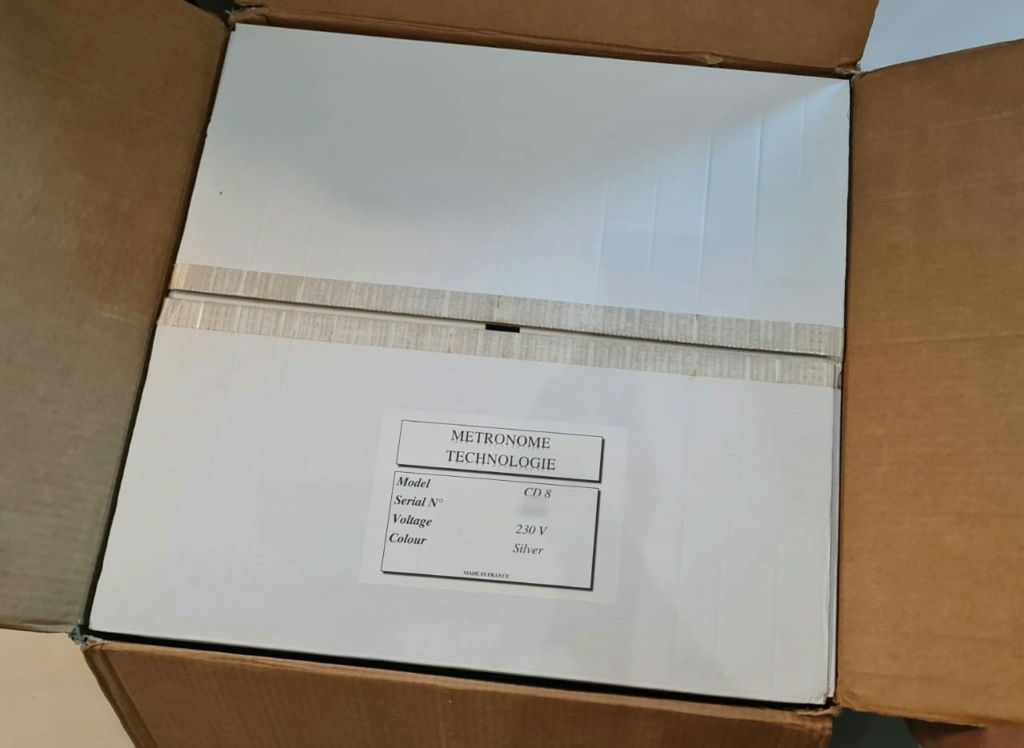 Website:
https://www.ukaudiomart.com/details/649280033-mint-metronome-cd8-signature-cd-player/
https://www.hificine.com/boutique/lecteur-cd-et-sacd/1075-metronome-technologie-cd-8s.html
https://www.audio-markt.de/en/market/metronome-technologie-metronome-technologie-cd8-t-signature-7903219988
https://highfidelity.pl/@main-772&lang=en
https://www.richcoln.com/index.php/en/homepage-eng/106-producten/metronome-technologie/1083-metronome-technologie-cd8-signature-eng
https://www.stereophile.com/content/metronome-cd8-s-integrated-cd-player
https://www.absolutesounds.com/pdf/main/press/HFN0615_Met_CD8_Sig_4web.pdf
SEE ALL MY AVAILABLE ITEMS HERE:
https://www.carousell.com.my/u/hifijunction/
https://www.carousell.com.my/u/hifijunction/
https://www.carousell.com.my/u/hifijunction/
Thank you
---
Permissions in this forum:
You
cannot
reply to topics in this forum