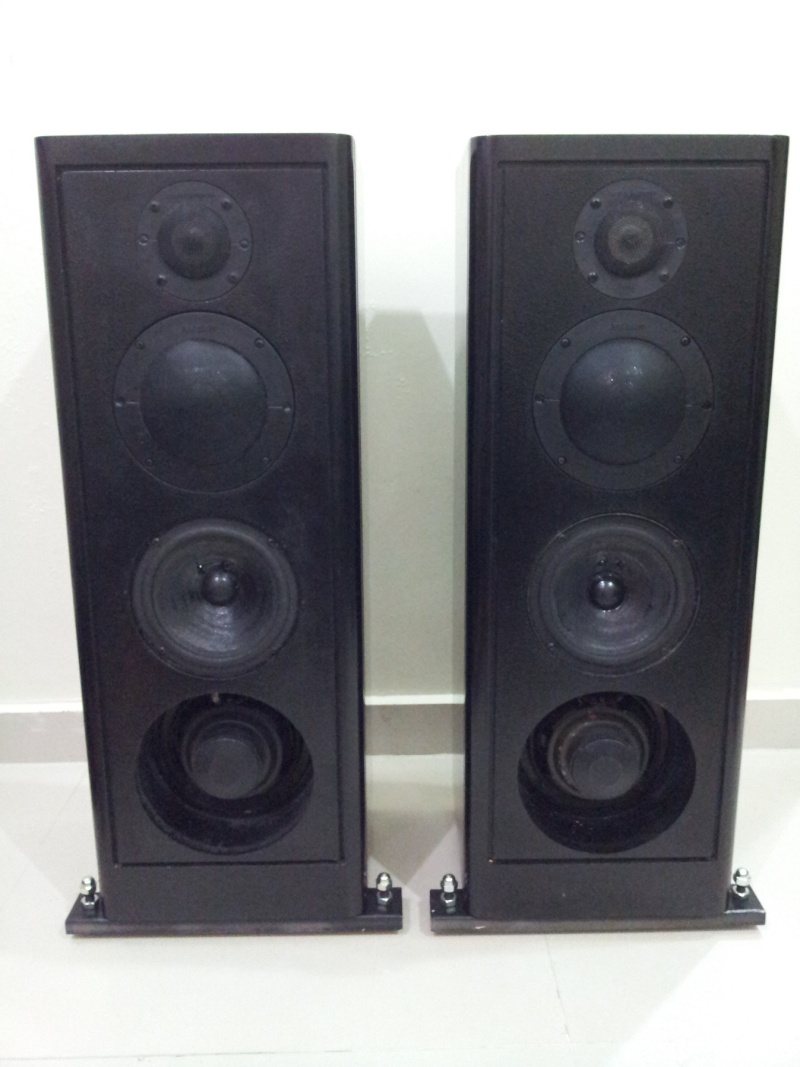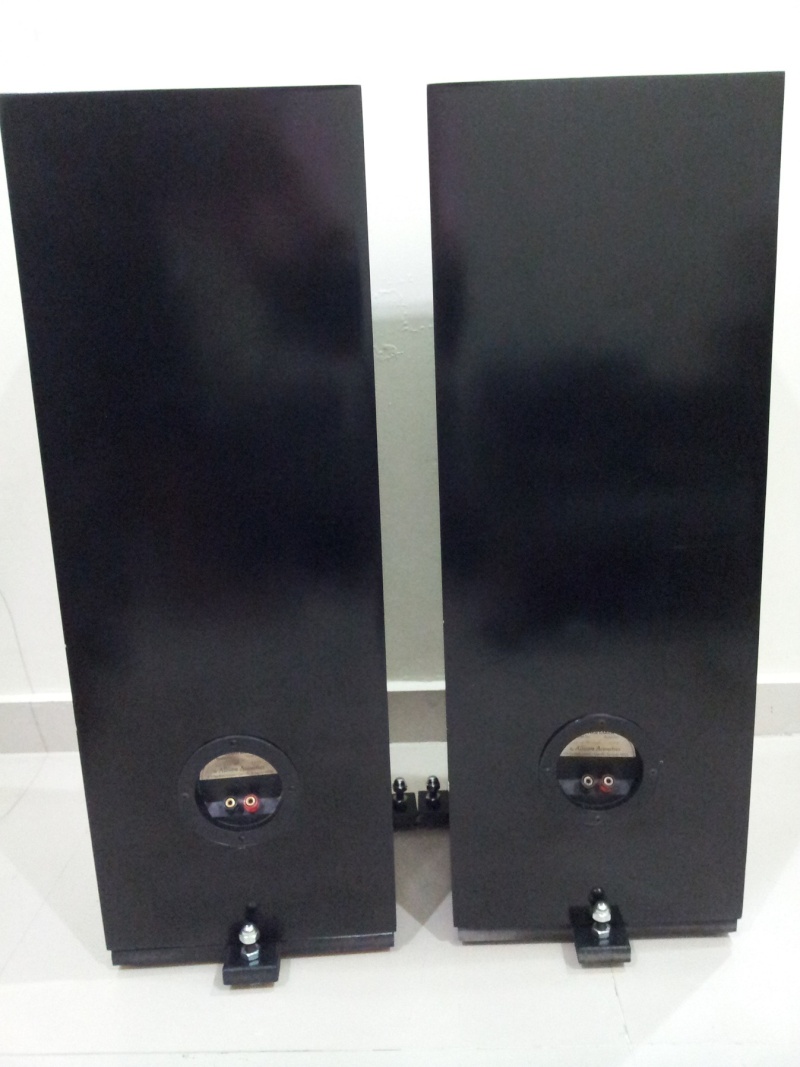 Made In USA
Mr. Roy Allison-founder Allison Acoustics
once beyond age 70, after abandoning the important position for
Acoustics Research (AR).
 So we're not surprised when Allison's vocals & AR the same very very much
Roy's role as chief engineer at Acoustic Research resulted in the AR3a, a celebrated reworking of Ed Vilchur's AR3, the "bookshelf" speaker that in its day created a good deal of excitement. Having stepped down as AR's president and top speaker designer in 1972,
Roy brought out his own Allison Acoustics line in 1974.
They got an inverted woofer, and the famous convex mid and tweet from Allison.
These Allison's efficiency might be around 88-89dB, and make a good match with the Marantz' sound, with warm and almost neutral mids, very flat highs, and deep and low-distortion bass.
I listened to a few Chinese orchestral music and man!! DO they sound awful lot of HQ sound for the money I spent.
These AL 125's are better in all ways then my CD-7 coz the mids are so awful good.
I had never heard better mids from my Chinese music ever
Review:
 I really love the sound of these loudspeakers.
They have a crystal clear treble range along with a natural,none boomy bass response.
They use an unusual bass loading method called sealed box push/pull.The benefits of this is dramatically reduced bass distortion.
I believe this is why their clarity of musical detail retrieval is so good.
These are the cleanest sounding loudspeakers I have ever heard.Once you hear a really clear loudspeaker like the Allison Al-125's its hard to listen to other boom box type speakers.
No speakers I've heard can match the treble dispersion of the convex tweeter.You hear this sweet,spacious,clarity from anywhere in the room.
NO need to find a so called sweet spot to enjoy natural stereo,the Allison tweeters will fill a room completely.You must feed them a high quality signal for optimum sound quality.When I listen to other loudspeakers I hear sounds,some good some bad,but listening to the Allison's is like listening to real music on a smaller scale.Clarity,definition,spaciousness and flat power output is the signiture of these speakers
ALLISON SPK, AL 125
 Description: ACOUSTIC SUSPENSION, (2)6.5" WOOFERS, 1" TWEETER
                   they are 3 way and have 4 drivers, incl. a 3-in mid.                  
DIMENSIONS 78 (h) X 28 (w) X 29 (d)
Manufacture Years: 1989 - 2001
Price : RM 2800
Contact Simon Ting 012-3612507
Last edited by HiFiLab on Mon Mar 28, 2016 3:47 pm; edited 2 times in total (Reason for editing : price revise)

HiFiLab

Dealer\Reseller\Trader\Service Provider





Number of posts

: 2967


Age

: 44


Location

: klang


Registration date :

2011-03-12

Character sheet


Source(s)

:


Amplification

:


Speakers

:



HiFiLab

Dealer\Reseller\Trader\Service Provider





Number of posts

: 2967


Age

: 44


Location

: klang


Registration date :

2011-03-12

Character sheet


Source(s)

:


Amplification

:


Speakers

:



HiFiLab

Dealer\Reseller\Trader\Service Provider





Number of posts

: 2967


Age

: 44


Location

: klang


Registration date :

2011-03-12

Character sheet


Source(s)

:


Amplification

:


Speakers

:



HiFiLab

Dealer\Reseller\Trader\Service Provider





Number of posts

: 2967


Age

: 44


Location

: klang


Registration date :

2011-03-12

Character sheet


Source(s)

:


Amplification

:


Speakers

:



HiFiLab

Dealer\Reseller\Trader\Service Provider





Number of posts

: 2967


Age

: 44


Location

: klang


Registration date :

2011-03-12

Character sheet


Source(s)

:


Amplification

:


Speakers

:



HiFiLab

Dealer\Reseller\Trader\Service Provider





Number of posts

: 2967


Age

: 44


Location

: klang


Registration date :

2011-03-12

Character sheet


Source(s)

:


Amplification

:


Speakers

:


seeking allison acoustics AL series speakers ! thx

jackdale2017@gmail.com

New Member





Number of posts

: 1


Age

: 74


Location

: United States


Registration date :

2023-10-02



---
Permissions in this forum:
You
cannot
reply to topics in this forum