Item: Musical Fidelity M3i Integrated Amplifier 
Condition: 9/10. Item is in LIKE NEW condition. Only used a few time in holiday home. Comes complete with original double boxes, power cord and remote control.
Price:
sold 
or swap/topup. Bought new @ RM6k+
Contact: 012-3816611
About the Musical Fidelity M3i

Written by Crutchfield's[size=20]Jim R.
[/size]
Designed by a serious musician for people who are serious about music
When you hear great music played through the M3i, you're hearing it the way a master engineer and a brilliant musician meant for you to hear it. Antony Michaelson's superb musicianship and perfectionist tendencies guided his quest for better audio reproduction when he started building preamps on his kitchen table back in 1982. Musical Fidelity products are prettier on the outside than they were in those early days, but Michaelson's convictions about circuit design continue to govern what goes on inside his products.
---
TRICKLE-DOWN TECHNOLOGY MAKES THE M3I AN OUTSTANDING VALUE
In some aspects of its circuit design, the M3i takes after its big brother, the M6i (which sells for twice the price), and its even bigger brother, the 2 x 1,000-watt Titan. With a discrete Class A preamp section, the M3i delivers superior stereo separation and imaging. The preamp section has its own power supply, and the extra isolation pays big dividends. You'll hear layer upon layer of fine detail that lesser amps fail to reveal. Even if you've listened to the Surprise Symphony a thousand times, it will surprise you anew, thanks to the M3i's astounding dynamic range.
The M3i is conservatively rated at 76 watts per channel into 8 ohms. That's plenty of power to drive all but the most demanding loudspeakers. Into a 4-ohm load, the M3i puts out nearly 140 watts per channel. This proves on paper that the M3i's power supply has plenty of muscle. Proof positive comes when your speakers need a quick jolt of high current for a savage bass drum wallop. That's when you feel it in your chest.
WANT TO ENJOY AUDIOPHILE-QUALITY 2-CHANNEL SOUND AND SPECTACULAR SURROUND SOUND FROM THE SAME SYSTEM?
You invested in high-end speakers for your home theater, and you love your surround sound. But you're scratching your head because you're still not thrilled with the way music sounds on your system. The truth is that surround receivers are complex creatures filled with video processing circuits that can tarnish the sound of 2-channel music sources.
What's the cure, short of buying an entirely separate system for music playback? Add an M3i and one extra cable. That's all you need to experience the benefit of home theater bypass mode. You'll have sweet stereo sound when you feel like listening to music and hair-raising surround effects when you're in the mood for a good chase scene.
It's simple. You'll use the M3i to drive your front left and right speakers while continuting to use your receiver to power your center and surround speakers. Your music sources connect to the M3i. Your Blu-ray or DVD player connects to the receiver. The "extra" cable connects the front left- and right-channel preamp outputs of your receiver to the Aux 1 input of your M3i. When you want to watch a movie, just push the Aux 1 button on the M3i. Your receiver will control the volume of the M3i. When you want to listen to music, select a different input on the M3i.
Product highlights:


76 watts x 2 channels into 8 ohms (20-20,000 Hz) at 0.014% THD


137 watts x 2 channels into 4 ohms (20-20,000 Hz) at 0.014% THD


4-ohm stable for use with a wide range of speakers


signal-to-noise ratio: 96 dB


large toroidal power transformer for low-noise and high current output


discrete Class-A preamplifier section with its own independent power supply


straightforward signal path with no tone or balance control


6 RCA audio inputs


tape monitor loop for adding an equalizer or headphone amp


aux 1 input can be configured for home theater bypass


preamp output for connecting a powered subwoofer or separate amplifier for bi-amping


1 pair of speaker binding posts


detachable AC power cord


remote control


17-3/8"W x 3-15/16"H x 16-7/8"D


weight: 20.25 lbs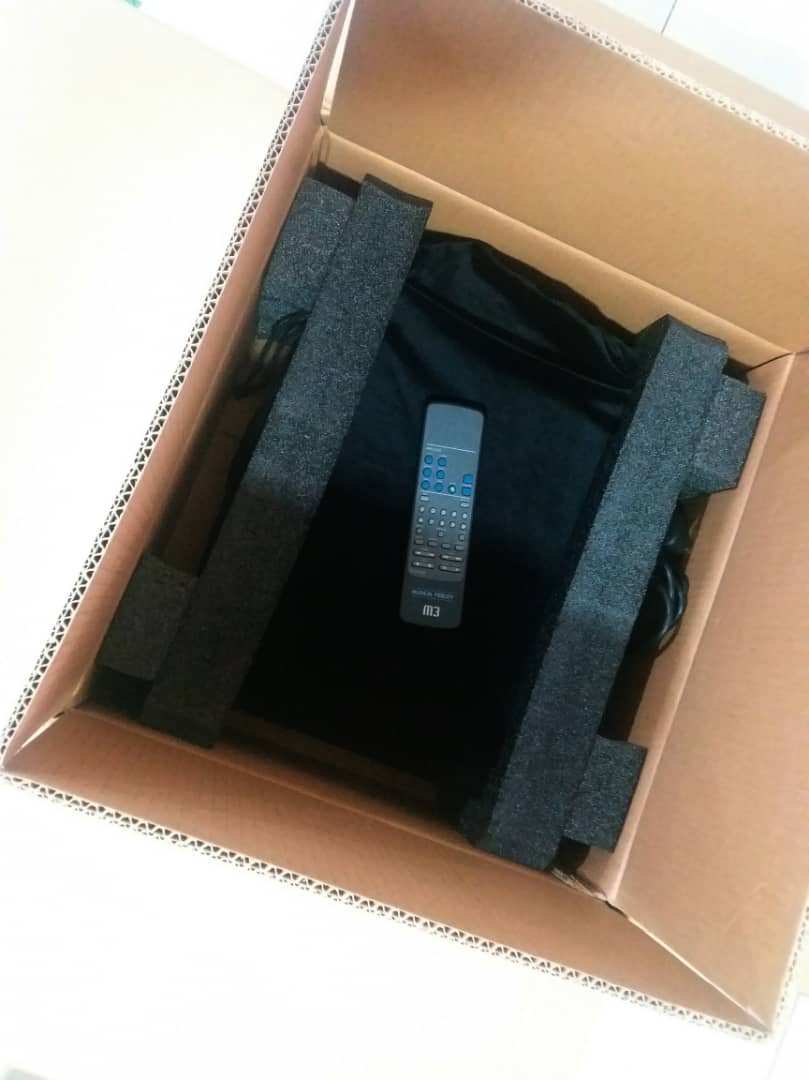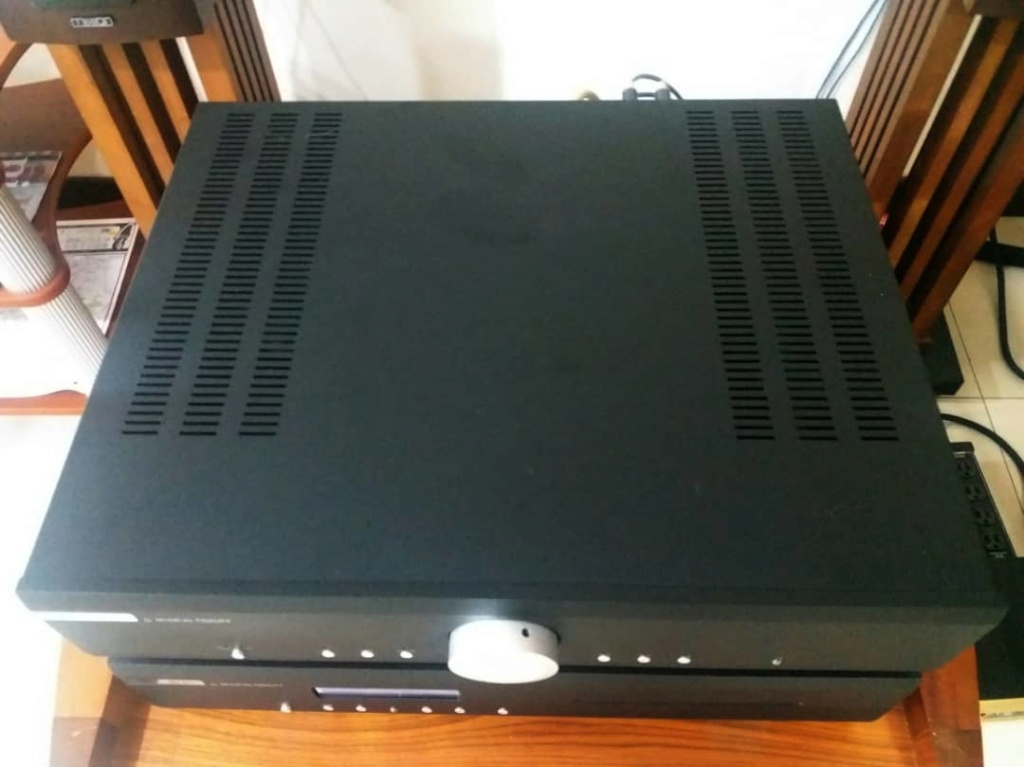 Website:
https://www.crutchfield.com/S-yXaL8BZD47j/p_778M3IB/Musical-Fidelity-M3i-Black.html
https://www.techradar.com/sg/reviews/audio-visual/hi-fi-and-audio/amplifiers/musical-fidelity-m3i-710226/review
https://www.avhub.com.au/product-reviews/hi-fi/musical-fidelity-m3i-integrated-amplifier-review-394529
Thank you
Last edited by raymond88 on Tue May 21, 2019 3:04 pm; edited 1 time in total
---
Permissions in this forum:
You
cannot
reply to topics in this forum