Item: Creek Evolution CD Player
Condition: 8.5/10. Item is in excellent condition. Comes complete with original box and packaging, original remote, power cable and manual.
Price:
RM1350
RM1200
or swap/topup
Contact: 012-3816611
CREEK EVOLUTION CD-PLAYER
British company Creek Audio known among audiophiles long - this year it celebrates its 25th anniversary. She was also due to the popularity of high quality and at the same time a relatively affordable solutions for amplifiers, tuners and CD-players. Among these concerns and model Evolution (Evo). As a transport it is set to silent Philips VAM1201 loading mechanism. This is a new component of the Creek - previously used has been discontinued. The power source is a high-level transformer, but the ingredients are supplied by eight regulators, "their" for the analog and digital parts. In order to prevent interference frequency signals in all circuits player agreed. As the DAC is used Burr Brown PCM 1738. It is able to signal up to 24 bit/192 kHz, but its ability to increase the sampling frequency is intentionally not used - Creek Audio engineers do not believe that low-cost (in their lineup) unit is needed. To eliminate digital noise output of the analog filters are provided. Output circuits are built on the components Burr Brown ORA604 and ORA2134. On the rear panel - a very high quality pair of stereo outputs and optical/coax to an external DAC.
Function. For firms Creek Series Evolution - is the initial level, so expect any exotic features are not worth it, especially that expensive machinery firms differs noble minimalism. Besides the standard functions for playback "compact", occurring in any CD-player, there is nothing available.
Management. Remotes in the range of only two firms Creek. One is for a series of Evo, the other - for other devices. Of course, as the player admitted to the rank of "low", then the control is attached plain. On the face of it prettier most remote competitors, but ergonomics does not shine. On the front panel of all six keys, control they can be used only by the choice of tracks and stop/playback.
Recommendations. Apparatus for those who wish to join the British High End-technology, paying relatively little. Naturally, in the functional aspect of this solution is the most bare-bones - this pattern. If we talk about the sound, then such an investment would be justified: where it comes to the execution of the main task - playing CD, - there is no compromise. Ideally, the player should be used with an amplifier of the same series, as agreed by the manufacturer of the components often operate optimally.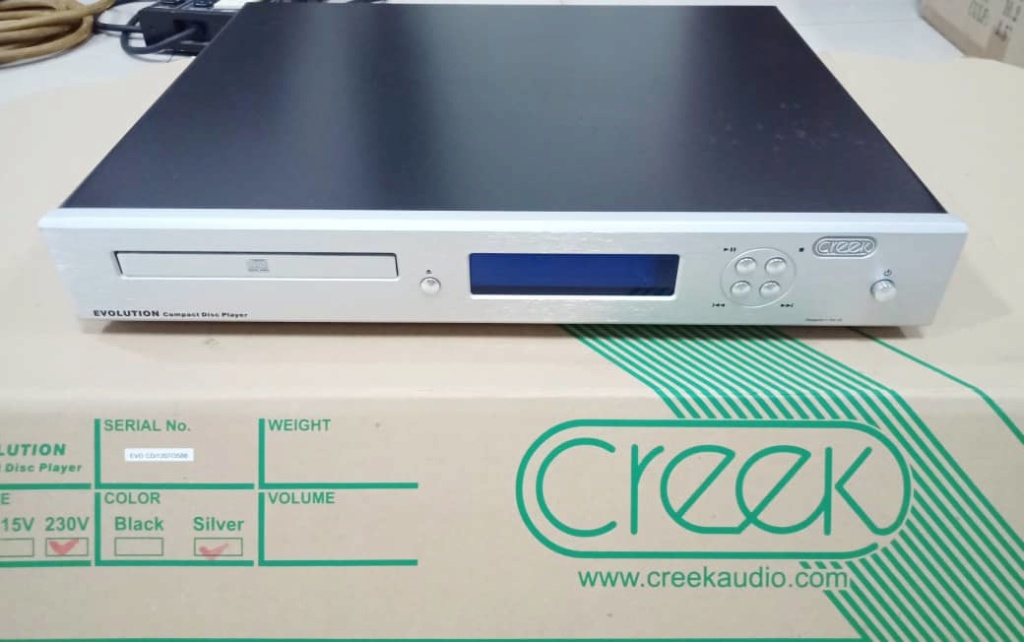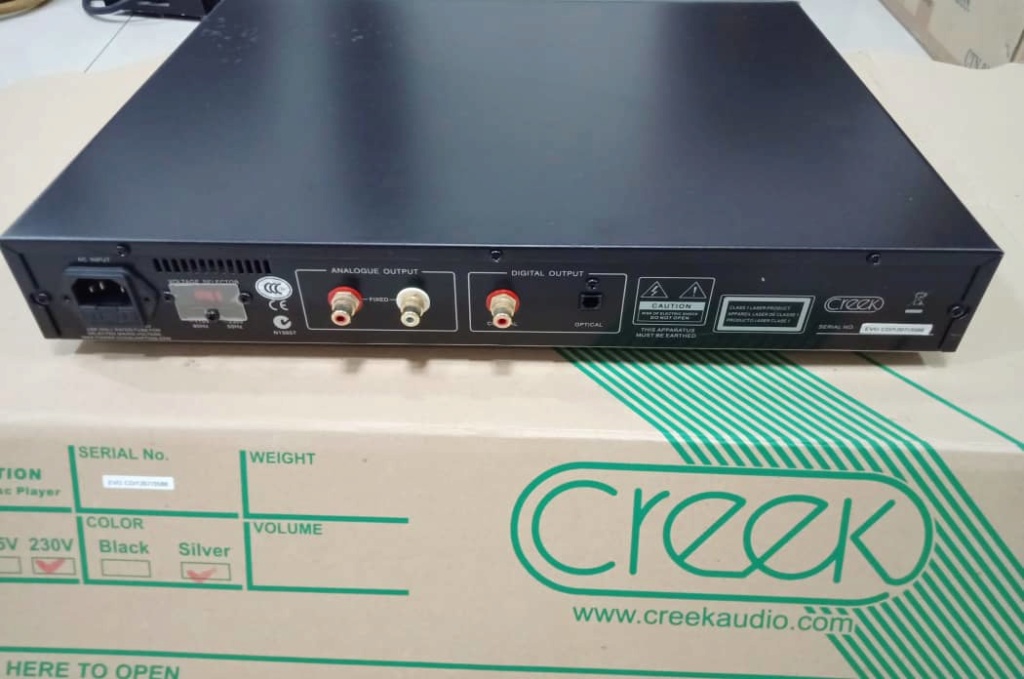 Website:
http://www.hifi-review.com/153159-creek-evolution.html
https://www.head-fi.org/threads/creek-evo-cd-player.762641/
Thank you
---
Permissions in this forum:
You
cannot
reply to topics in this forum