Item: Bryston BDA-2 Digital-to-Analog Converter
Condition: 8/10. Item is in very good working condition. No dents or scratches.
Price: RM5300 or swap/topup
Contact: 012-3816611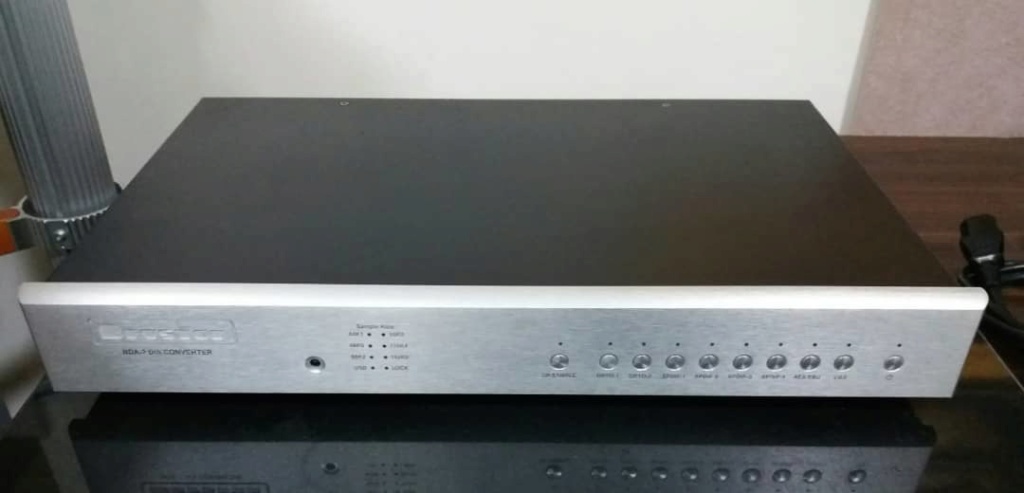 The BDP-2 features an improved power supply, a custom-made Intel Atom-powered motherboard, more input options, and eight times more system memory than the BDP-1. It can also be fitted with an internal memory drive, preferably solid-state.
It has six USB 2.0, one eSATA and two Gigabit Ethernet (RJ-45) inputs. Its outputs include a BNC and AES/EBU. It plays the following formats – AIFF, FLAC, WAV, MP3, M4A and OGG.
The BDA-2 uses two 32-bit AKM DACs, dual power supplies and a discrete Class A analogue output stage. Its inputs include a USB Class 2, 4x SPDIF (2 BNC, 2 RCA), 2x Optical (TOSLINK) and AES/EBU. Unlike its predecessor, the BDA-2 can accept 24/192 via USB. Like its predecessor, it still has an upsampling feature.
BDP-2
It is much faster to boot up the BDP-2. With a solid-state memory drive containing some songs fitted in it, booting up takes about 25 seconds. With a thumbdrive with music files stuck to it, booting up requires another 5-10 seconds.
The BDP-2 is also much quieter than its predecessor. The silence between tracks and also when there are silent moments in the music are really, really silent.
Website:
http://av2day.com/2014/05/bryston-pair-still-sounding-good-together/
https://hometheaterhifi.com/reviews/dac/bryston-bda-2-dac/
https://www.soundstagehifi.com/index.php/equipment-reviews/597-bryston-bda-2-digital-to-analog-converter
https://www.theabsolutesound.com/articles/bryston-bda-2-digital-to-analog-converter/
http://www.bryston.com/products/digital_audio/BDA-2.html
https://www.audioadvisor.com/prodinfo.asp?number=BYBDA2
VIEW ALL MY OTHER STUFFS BY CLICKING BELOW:https://my.carousell.com/hifijunction/https://my.carousell.com/hifijunction/https://my.carousell.com/hifijunction/
Thank you
Similar topics
---
Permissions in this forum:
You
cannot
reply to topics in this forum