tem: Roksan Kandy K2 CD Player
Condition: 8.5/10. Item is in MINT condition. Works like new. Low usage. With original remote control.
Price: RM2300 or swap/topup
Contact: 012-3816611
Best CD player up to £1000 - Hi-Fi Choice 2010
"The Kandy K2 is the only product from the 2009 Awards to retain its title."
The best for your CD collection
For several years now, the Roksan Kandy K2 CD player has won the highest accolades from the hi-fi press and customers alike. Take a listen and you'll soon hear why: Roksan has specified the Kandy K2 to perform as well as other CDs costing twice as much. If that sounds a little boastful, a demo should convince you otherwise!
Audiophile-grade components 
With a super precision, ultra stable, custom-made master clock crystal, the Roksan Kandy K2 CD player offers superb timing. This means that rather than the music merely being 'presented' to you, you're actively encouraged by the sharp timing to tap a foot along to and become involved with the beat! The high quality single bit DAC offers similar precision and resolution.
Best possible power supply
With six fully regulated power supply rails, high frequency power supply capacitors throughout and a high performance low noise toroidal transformer, the Kandy K2 will squeeze the maximum detail and dynamics from your CDs. The low noise levels also make for quiet backdrops and spectacular dynamic swings.
Programmable remote control
Unique to Roksan, the RMX111 programmable learning remote lets you take control of not just the CD player but also your entire hi-fi system. Simple computer set-up makes programming easy and it's compatible with both Windows and Mac operating systems.
Cool good looks
The all-metal casing isn't just solid and anti-vibration in design, it's also a sleek good-looker. The mirrored element balances the matte black front panel with a minimal button count and centrally mounted disc tray continuing the sleek appearance.
For top quality stereo sound, the Roksan Kandy K2 CD is a sweet success.
Operating System CD Digital Audio System 
(CD, CD-R, CD-RW) 
Frequency Response 20Hz – 20kHz ± 0.2dB 
Harmonic Distortion <0.0025% @ 0dB, 1kHz
<0.008% @ -30dB, 1kHz
<0.015% @ 0dB, 20kHz 
      Intermodulation Distortion      <0.0015% @ 0dB 
 S/N Ratio (IHF-A Wtd.) 105dB 
 Wow & Flutter Quartz Precision
 Channel Separation 100 dB @ 1kHz
80 dB @ 20kHz 
 Output Voltage 1.9Vrms 
 Digital Outputs 75Ω Coaxial (RCA)
110Ω Balanced AES/EBU (XLR)
Optical (Toslink) 
 D/A Conversion PCM1730E Advance Segment,
Audio-Stereo DAC 
 Resolution/Sampling 24 bits / 192 kHz
Oscillation 3rd Overtone Oscillation
Crystal Super Precision, Custom Made
Jitter <250 psec
Idle Pattern <-110 dB
Stop Band Rejection <-75 dB
Power Supply High Performance Low Noise 
Toroidal Transformer. 
7 Fully Regulated Power Rails
Power Source 220V-240V, 50Hz
Power Consumption <15 W
Dimensions 432 x 380 x 90mm (WxHxD)
432 x 380 x 105mm (Incl. Feet)
Weight 9kg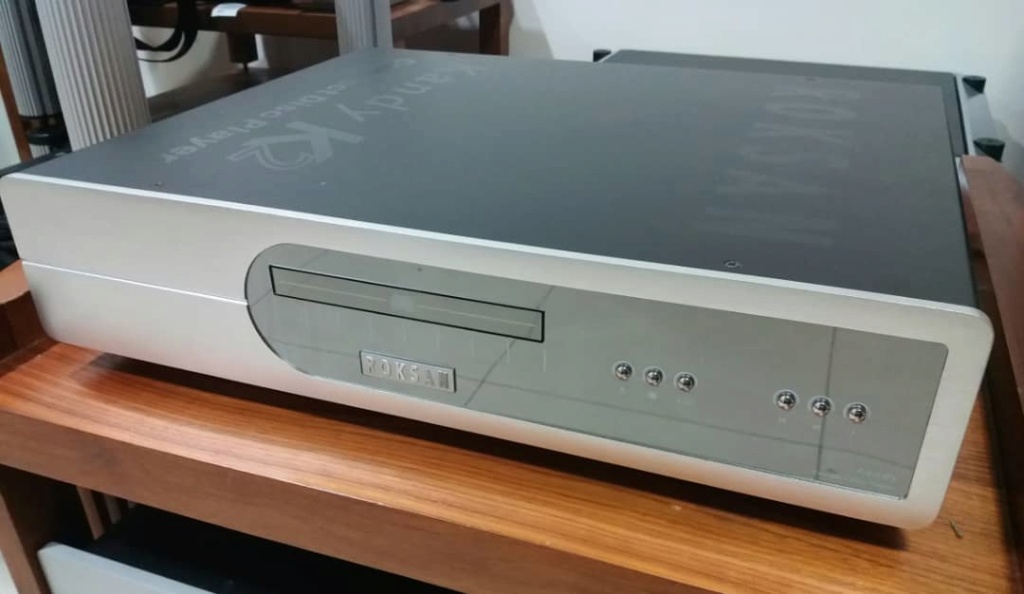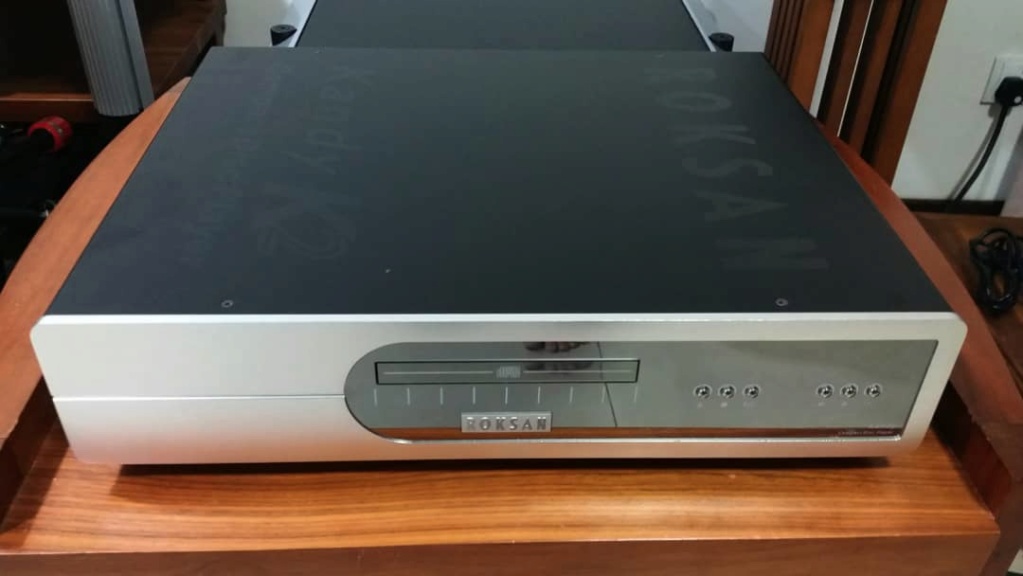 Website:
https://www.whathifi.com/roksan/kandy-k2/review
https://www.techradar.com/sg/reviews/audio-visual/hi-fi-and-audio/cd-players-and-recorders/roksan-kandy-k2-483697/review
http://www.stereomojo.com/RoksanASWReview.htm/RoksanASWReview.htm
VIEW ALL MY OTHER STUFFS BY CLICKING BELOW:https://my.carousell.com/hifijunction/https://my.carousell.com/hifijunction/https://my.carousell.com/hifijunction/Thank you
---
Permissions in this forum:
You
cannot
reply to topics in this forum